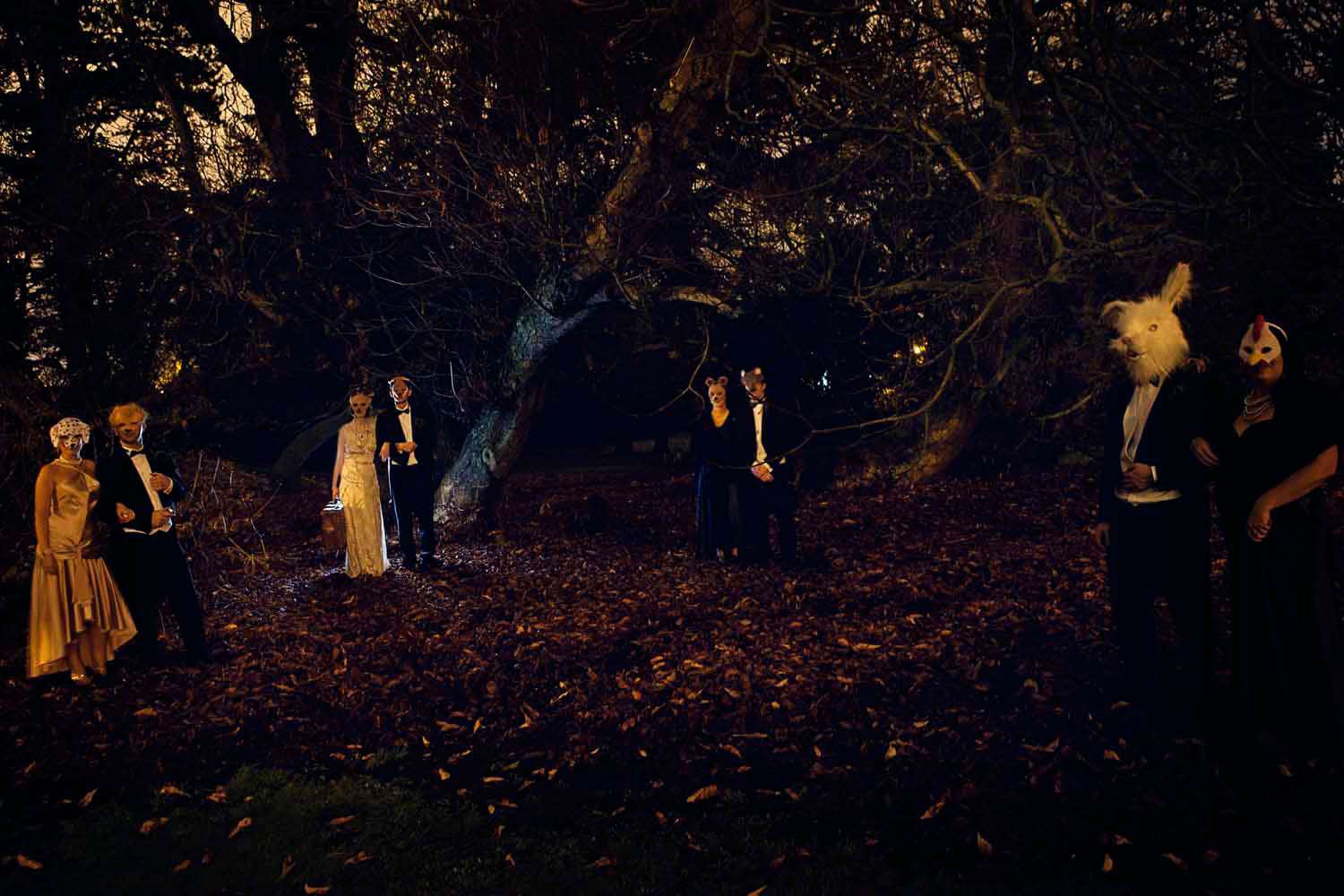 Sean & Deb's masked ball wedding took place at the beginning on November at Brownsover Hall Hotel, Brownsover, Rugby. "We stumbled on the venue by accident after previously reserving two other venues", the bride told me. "We were on our way up to my parents for christmas and made a detour to see the hall – it was amazing! Gothic, yet romantic. We fell in love with it as soon as we saw the giant Elk's skull in the entrance hall!"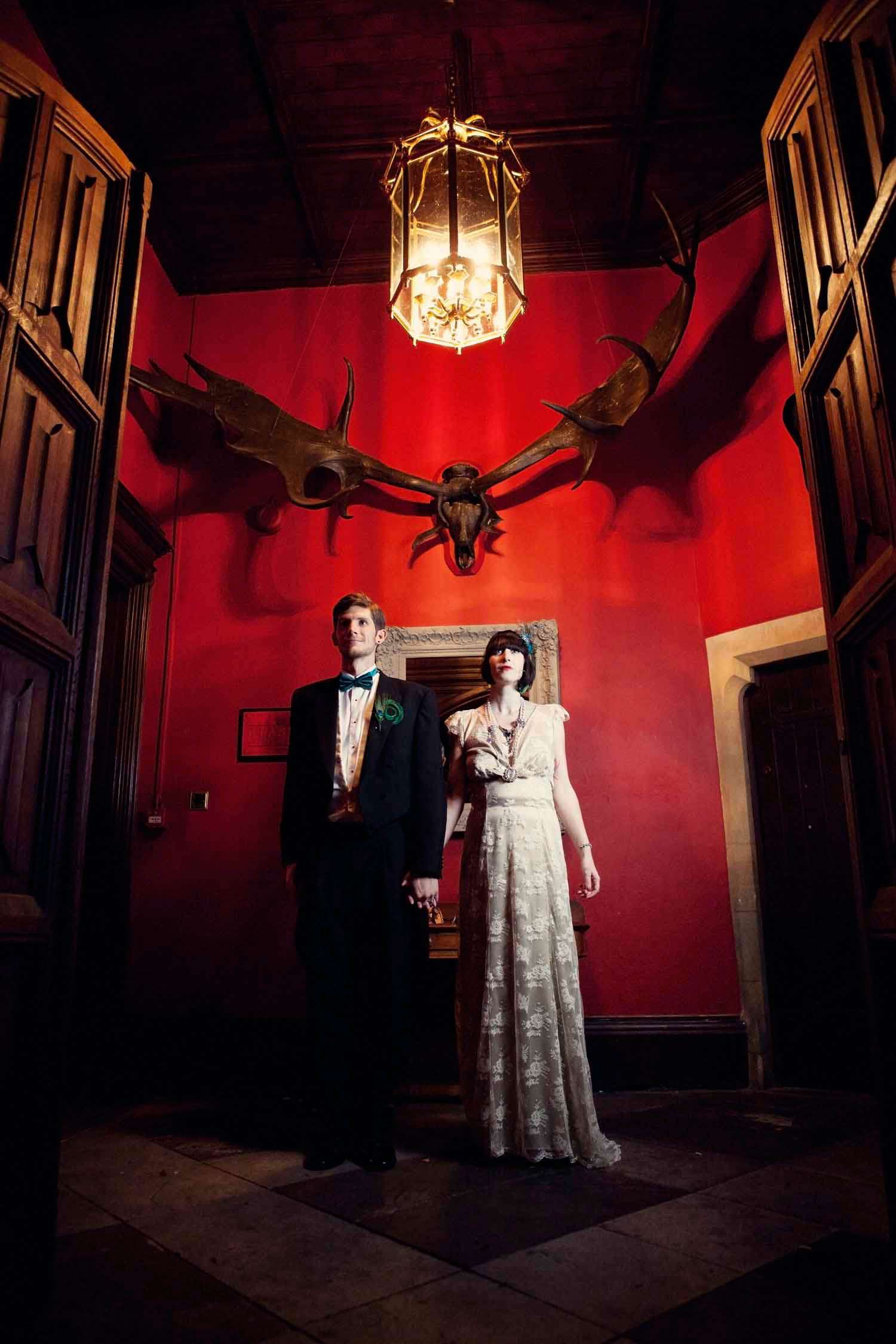 The venue fitted their wedding theme perfectly – slightly gothic and masqueradey (I'm pretty sure I just made up that word) with a 1920's/30's vibe.
"We were never going to have a conventional wedding – it's just not us," Debs continued. "Our original idea was to have a viking themed wedding, but we knew that we would have to agree on something that guests would be happy to take part in (and I really couldn't see my Dad wearing leather and horns to walk me down the aisle!) I am obsessed with the 20's/30's/40's, I think I must have been a wartime wife in a past life so when Sean presented me with my 1920's engagement ring everything just seem to slot perfectly into place."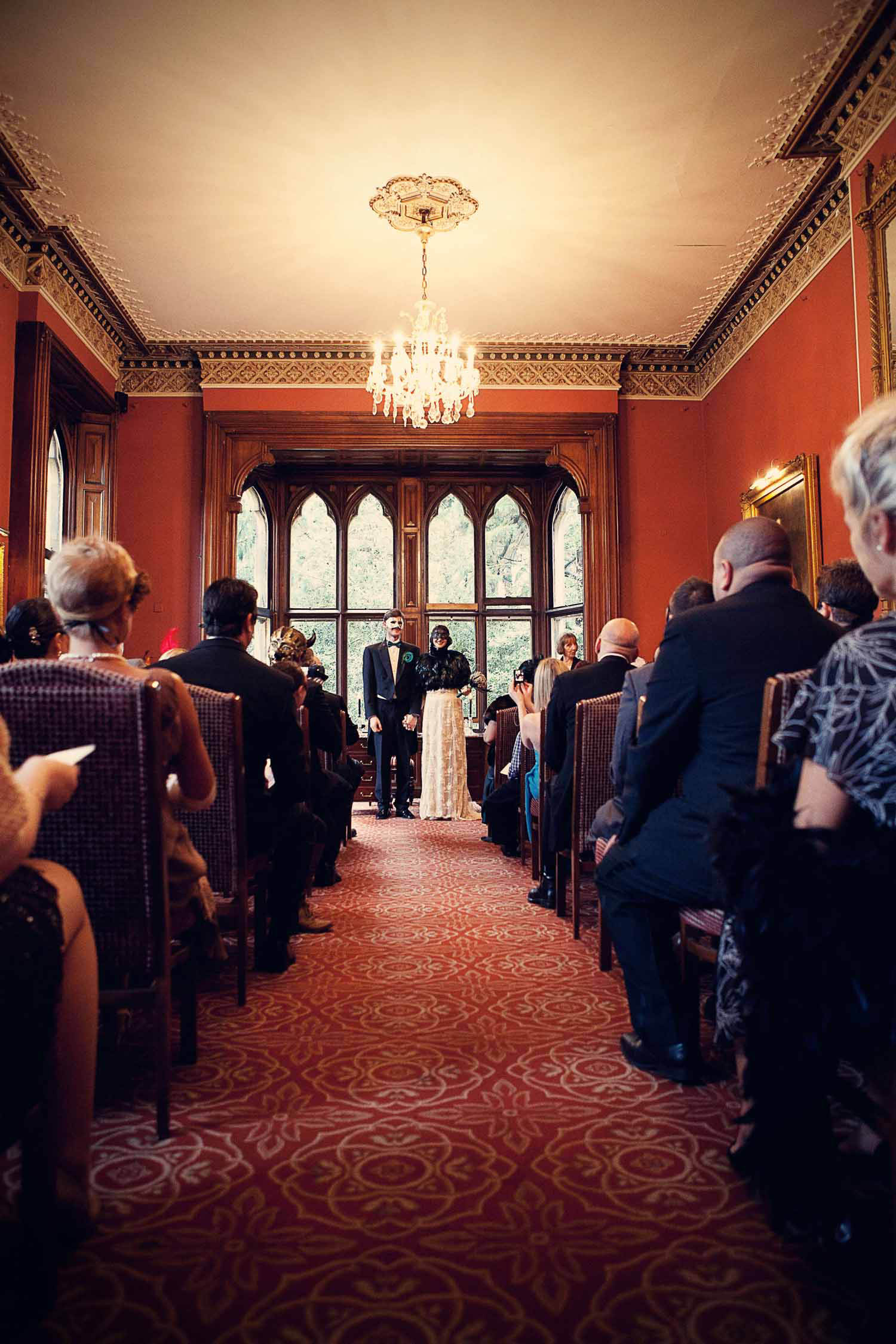 "The 20's and 30's were so glamourous, it would give guests the perfect opportunity to dress up without feeling uncomfortable. We decided it would be like a country house party with a touch of romantic gothic…and then we decided we wanted to make it mysterious so added the masked ball element to the day and night. We just had to have the ceremony in masks! One of the best men did phone up one night though and said he had been thinking and the wedding would be like the upper deck of the Titanic in the day, and the lower deck in the evening….he wasn't far wrong!"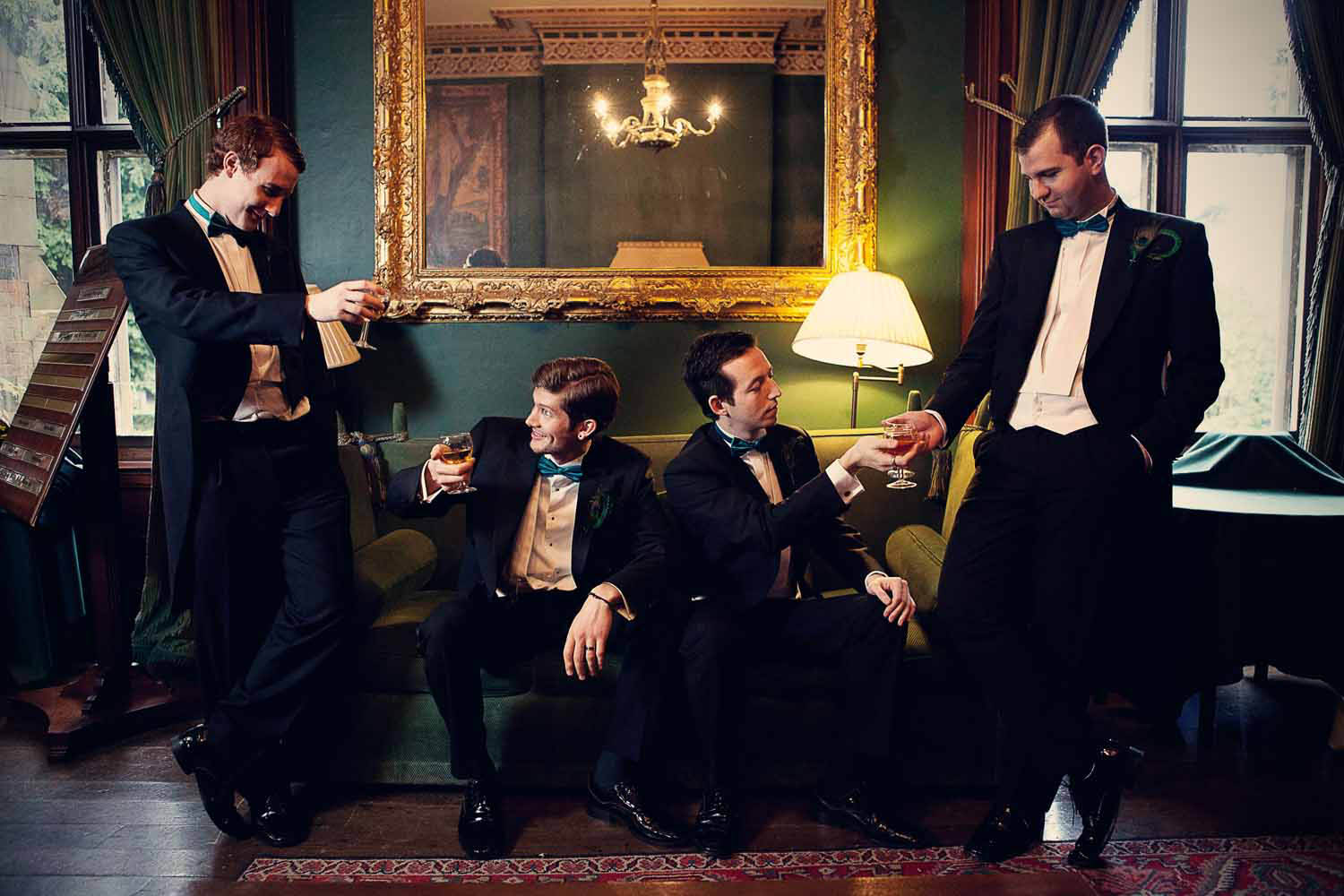 Asking the guests to dress to fit their theme was something the couple thought long and hard about as they knew it would make their wedding really special. "I know some guests found it difficult knowing what to wear, so after a conversation with Sean's Mum stating his gran was coming dressed as a goth, I knew I had to try and help those who were struggling," Debs laughed. "I did my own blog, updating it everyday for the three weeks running up to the wedding, suggesting outfits, accessories, make up and inspirations. It worked! The wedding wouldn't have been half as good without all the effort our guests made with their outfits. When I walked down the aisle and everyone had their masks on I was awestruck, and after the ceremony, when we were greeted by all our guests I turned to Sean and said 'It really does look like a 1920's houseparty…the guests look incredible'."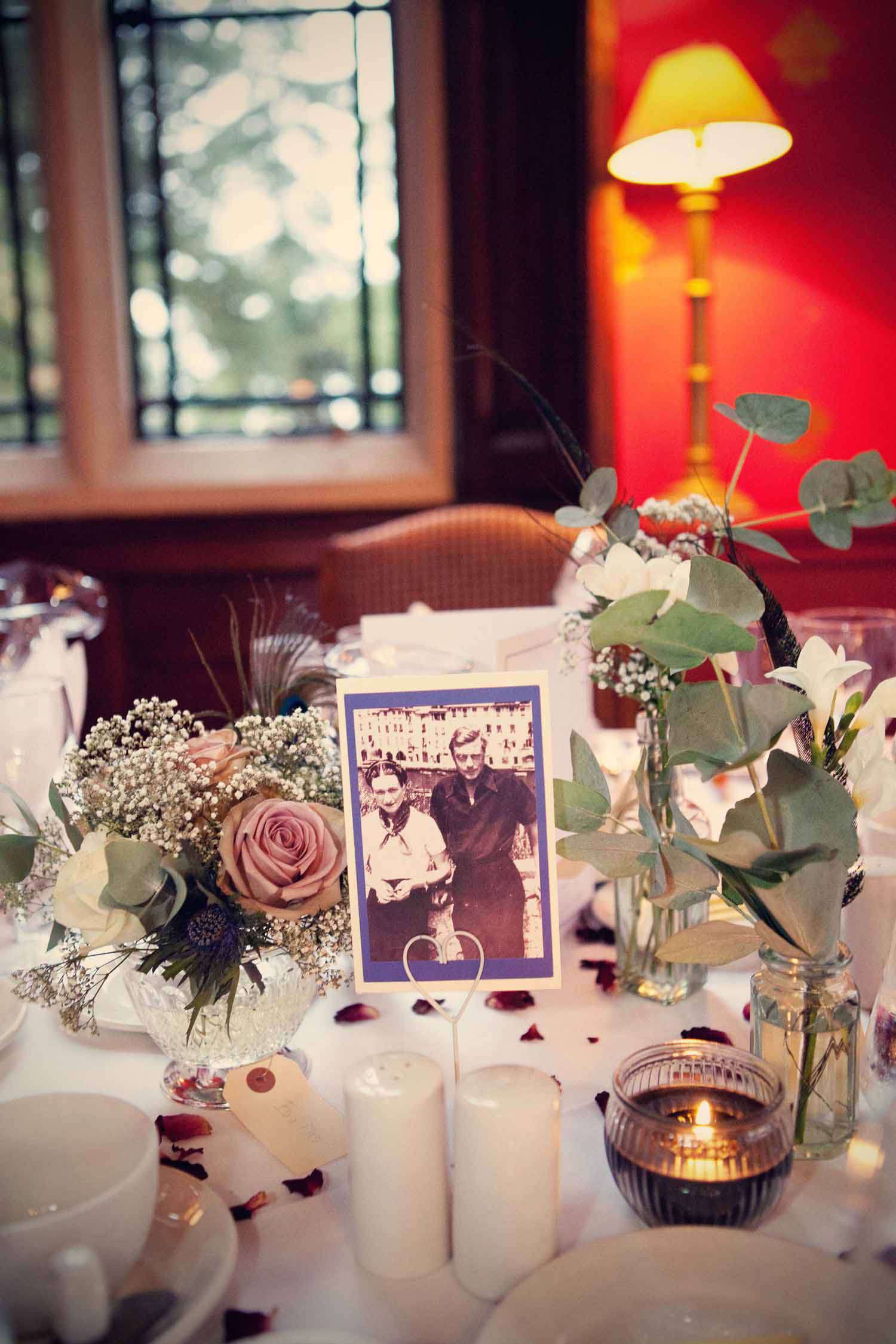 Debs wore a dress made for her by Liliia. Having a custom made gown really doesn't have to be an expensive option is you do your research. After the ceremony the bride crowd-surfed over the guests (in her full wedding attire) which certainly made for some much more Rock n Roll photographs than the traditional confetti shot!
Despite the opulent outcome, the wedding cost the couple less than £6000. "So much of our wedding was DIY as we wanted to put our stamp on it as much as possible. We are quite quirky and artistic so we did have loads of fun dying tags with tea bags, making button holes with feathers, drying out rose petals for months on end…plus we got to spend lots of time in antique shops, vintage stores and car boots which is a favourite past time! I would warn DIY brides that handmaking everything is very time consuming, but worth every second! I think another important factor is the venue. Be aware of your budget and barter! Also, we wanted a venue that looked authentic throughout so we wouldn't have to spend too much on decorating the place."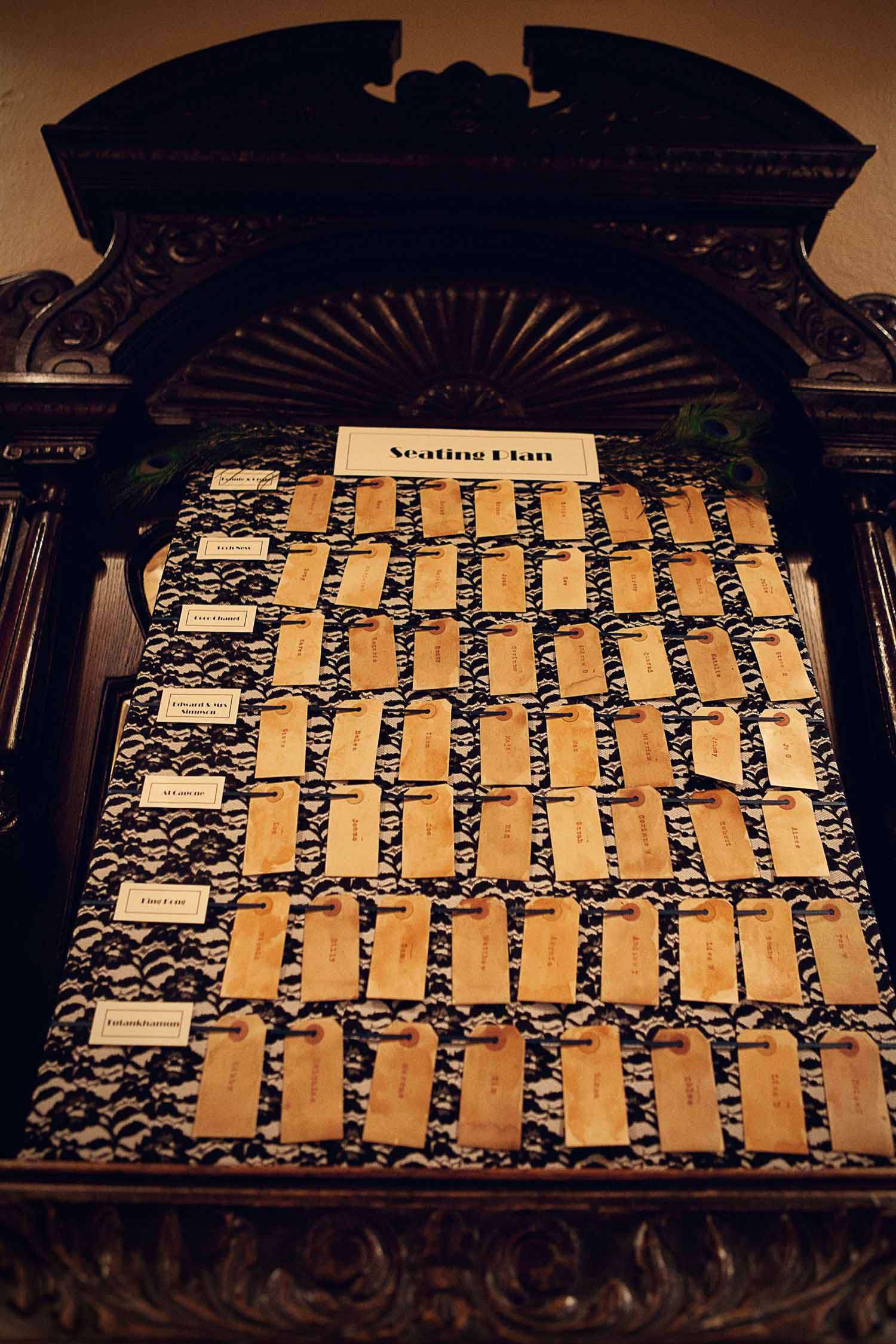 "We knew we wanted 20/30's events for the table names so I decided to do a little explaination as well so guests knew how they were relevant to the wedding. The keys and luggage name tags added a touch of gothic to the tables. We made the confetti cones out of stained music sheets and we dried all the rose petals ourselves (donated by friends and family throughout the summer!)"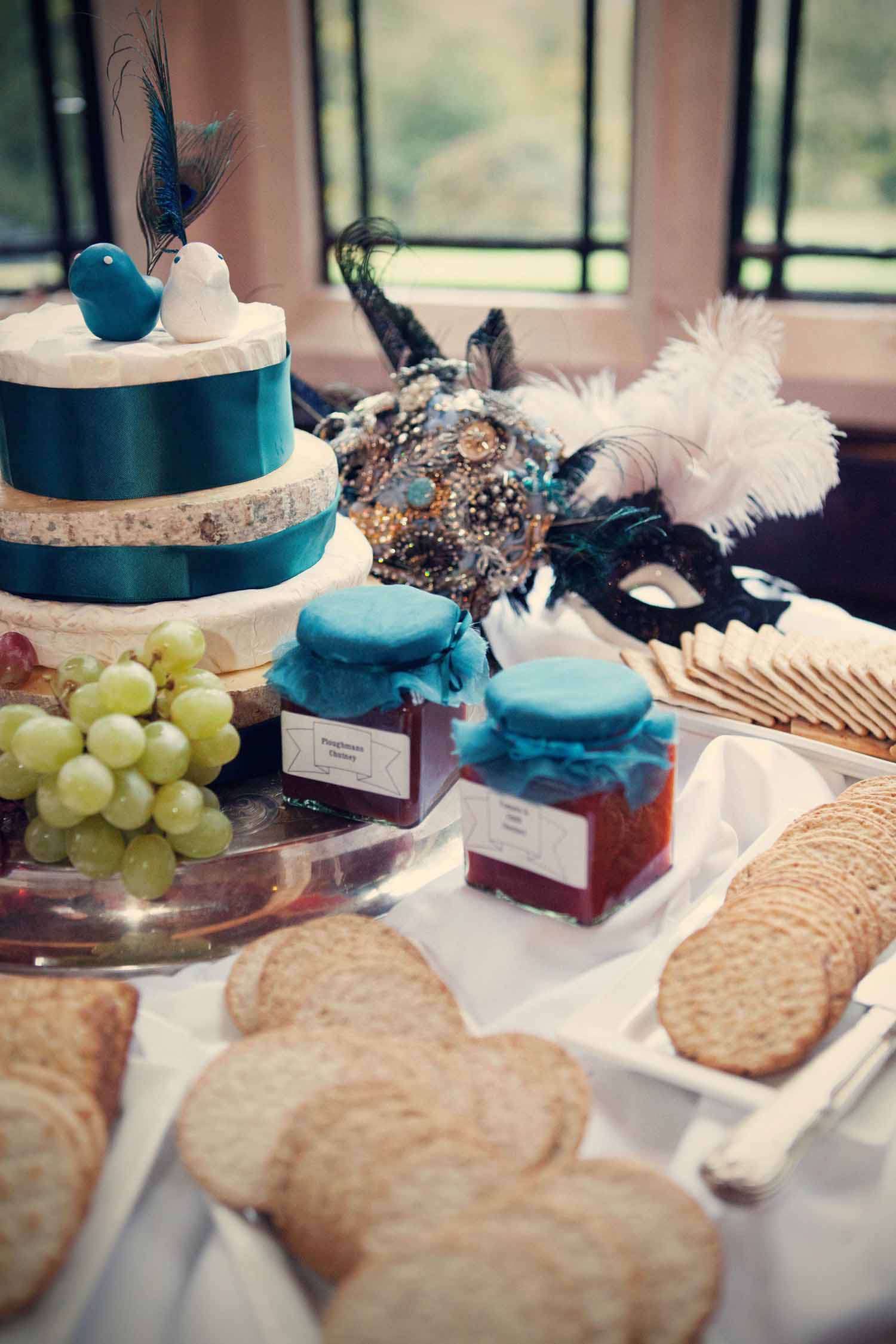 I adore this couple and this wedding don't you? I'm so excited to share it with you today so thank you to the amazing Sassy of Assassynation for sending over her photos this week. Of Sassy, the bride said, "I found Sassy by accident on a bridal chat room and from the moment I met her I knew she was the photographer for us. She was totally on our wave length and we booked her even before we had found a venue and named a date! I would truthfully have chosen a wedding date based on Sassy's availability as we were so confident she was the photographer for us!"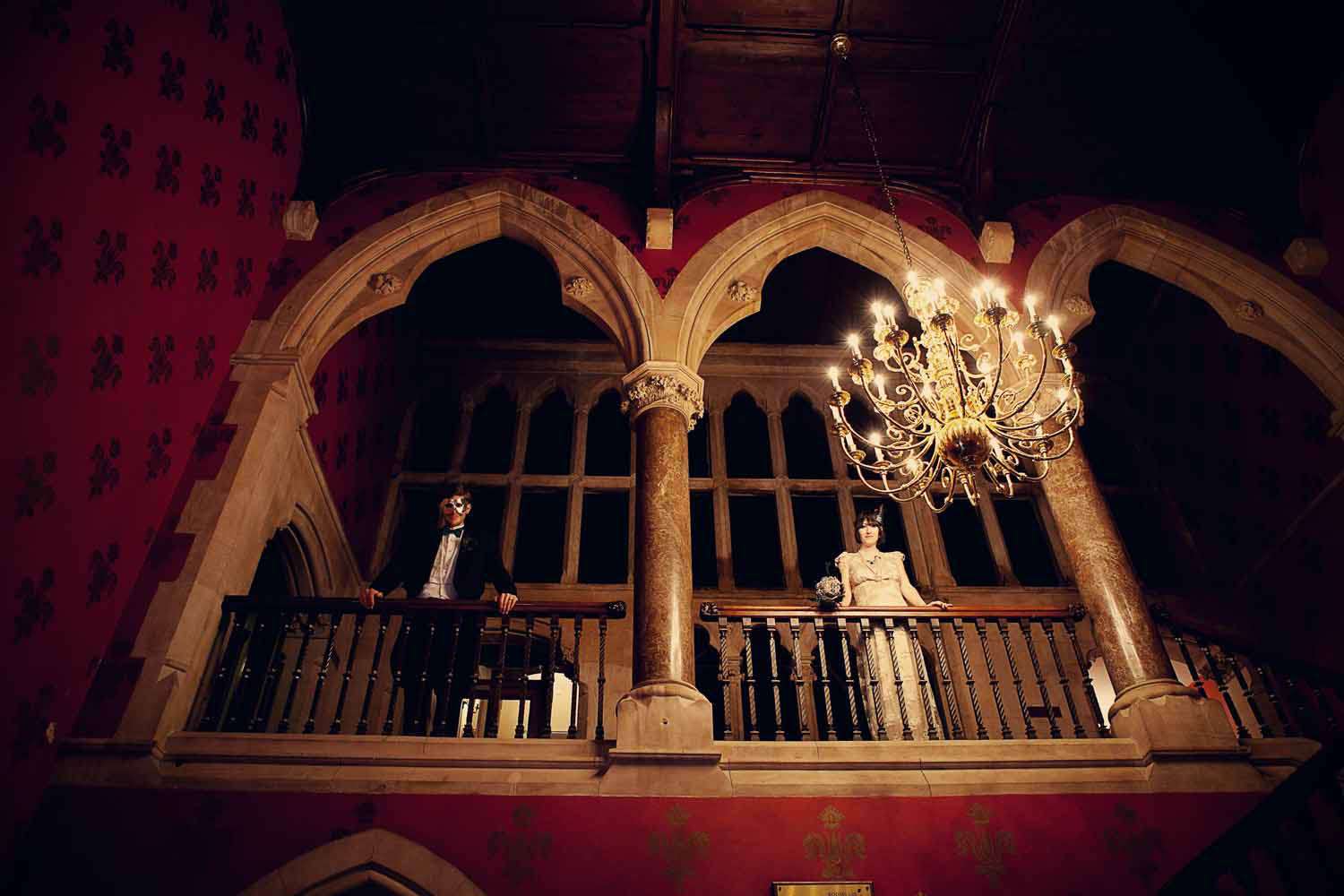 They also had Frank of Sassy 'n' Frank on board to shoot their fabulous wedding video…
Thank you to Debs & Sean and Sassy & Frank for sharing this incredible wedding with us. Don't you just love it?
Photography Credit: Assassynation
Videography Credit: Sassy 'n' Frank
Venue: Brownsover Hall Hotel, Brownsover, Rugby
Bride's Dress & Headpiece: Liliia
Bride's Shoes: Irregular Choice (Toodle Loo Mowhawk):
Bride's Jewellery & Bouquet: Strangecore Jewellery on Etsy
Groom's Outfit: Just for Guys
Cake: Cheese supplied by Ben at a local Deli
Flowers: DIY
Hair & Make Up: Lyndsey at Le Keux Events
Band: The Burdock Band 
Children's Favours: Tofu Cute