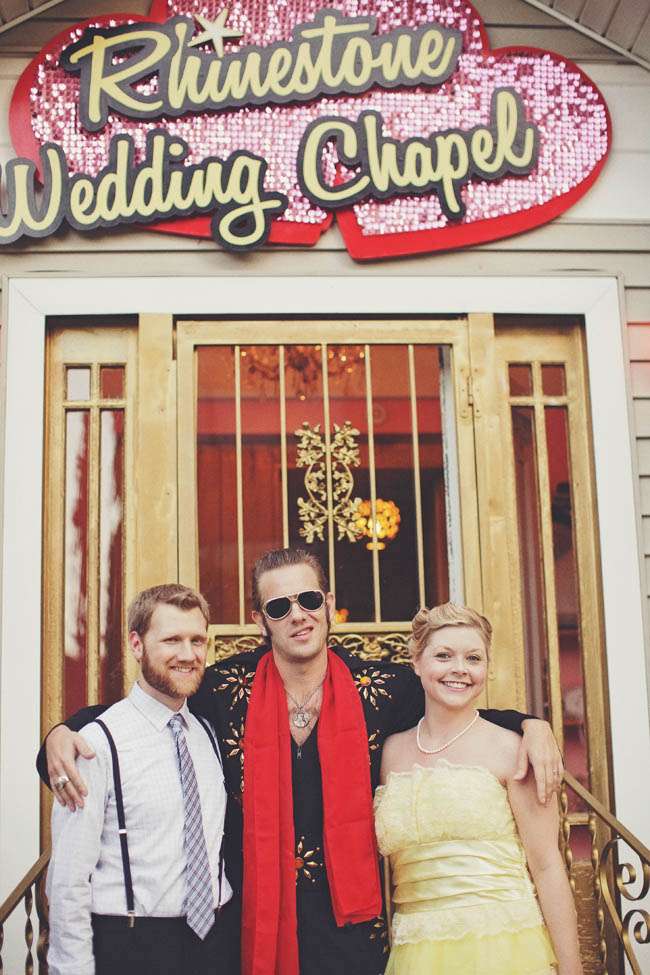 Colin & Sage were married by Elvis. But this wasn't a shotgun or tacky Vegas wedding, oh no, these two are pure Rock n Roll!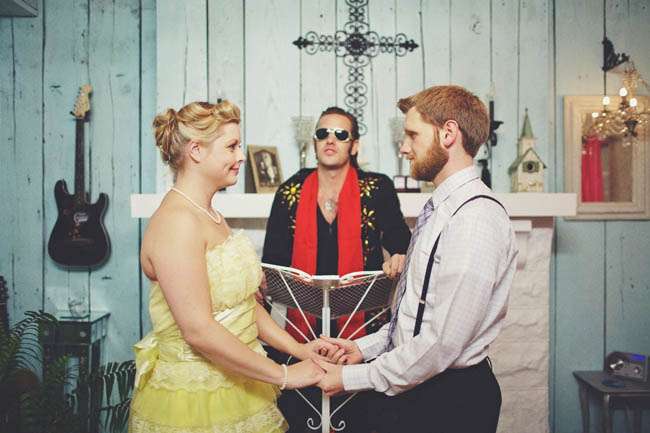 "We take our anniversaries very seriously," Colin wrote. "When I proposed on our 9 year anniversary, I already had every intention of getting married the day of our 10 year anniversary. Unfortunately, the calendar had other plans as October 3rd, 2011 fell on a Monday. Speaking with our bridal party, we were coming to find out we were going to be fairly inconvenient to keep that date. Finally, we agreed to move the wedding to another date, but only if we still got legally married on October 3rd."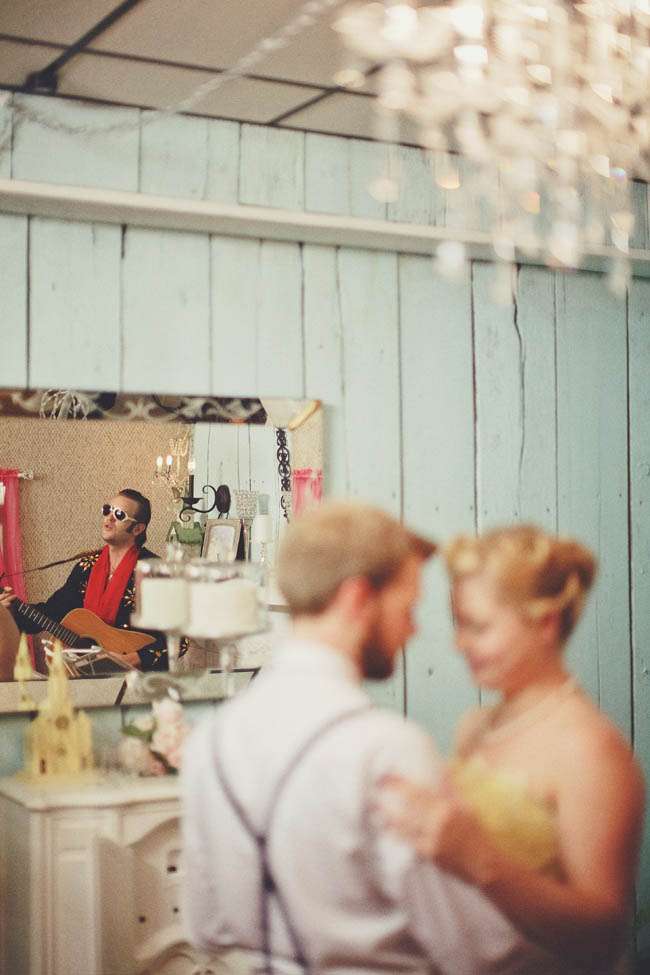 "We originally planned on just marching down to the courthouse but where's the fun in that? We decided to look for a cheap little chapel and hit the jackpot when we stumbled across Rhinestone Wedding Chapel on Music Row. It was exactly what we were looking for and – What!? An Elvis impersonator at no additional charge? Sign me up! Once we knew we were being married by Elvis, every other decision was obvious. We needed to match the decor with some 50's inspired duds."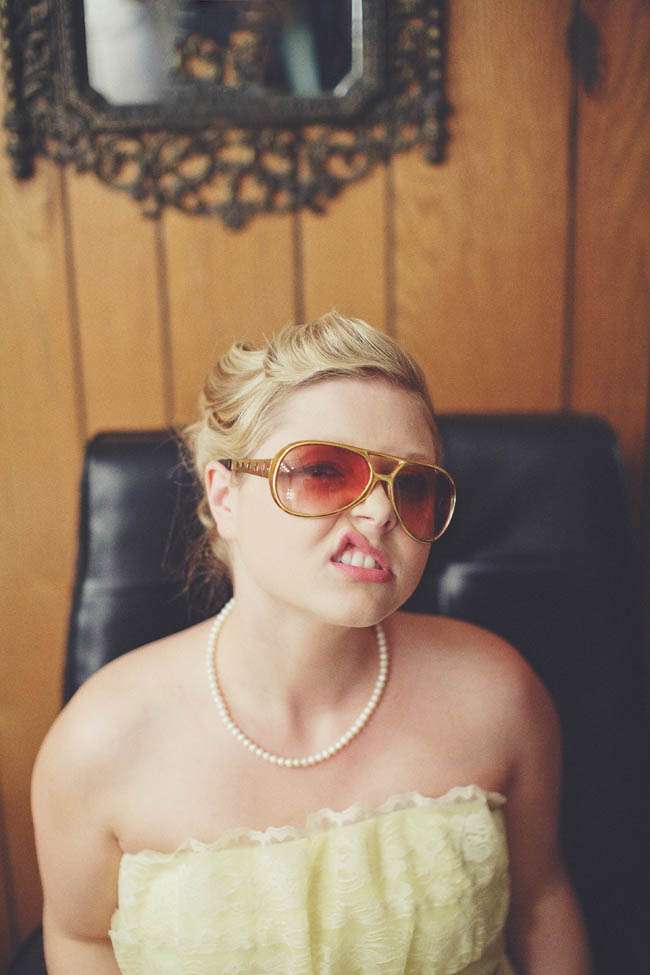 Sage wore a yellow dress by Steppin' Out at Marshalls. "The whole day was just so much fun," concluded the bride. "I spent the entire day laughing and feeling lucky. I have been through a few weddings and watch a lot of bridal shows and all I can say is I wish every bride had it as easy as I did that day."
"Having a personal wedding without the big crowd was extremely liberating. Since we knew we were going to have a more traditional wedding a week later for the rest of our friends and family, we knew we could do whatever we wanted without worrying about accommodating anyone but ourselves."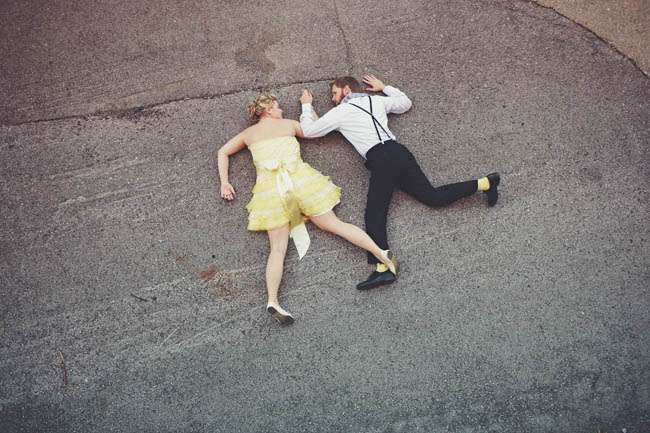 Gorgeous! Thank you so much for Colin & Sage and their photographers, Love Is A Big Deal, for sharing.
Photography Credit: Love Is A Big Deal
Venue: Rhinestone Wedding Chapel on Music Row
Bride's Dress: Steppin' Out at Marshalls
Bride's Shoes: Report
Groom's Tie: Penguin
Groom's Braces: Urban Outfitters
Groom's Shirt: Alfani (Macy's)