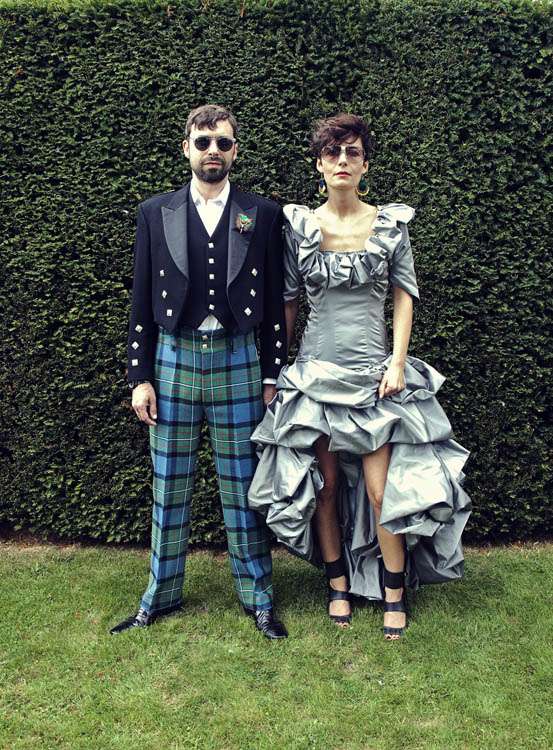 "The theme for our wedding began as a circus/carnival inspiration and grew to encompass woodland creatures, feathers and various fancy dressed individuals from badgers to unicorns, not forgetting the now infamous family of bears!" newlyweds Toby & Isa told me.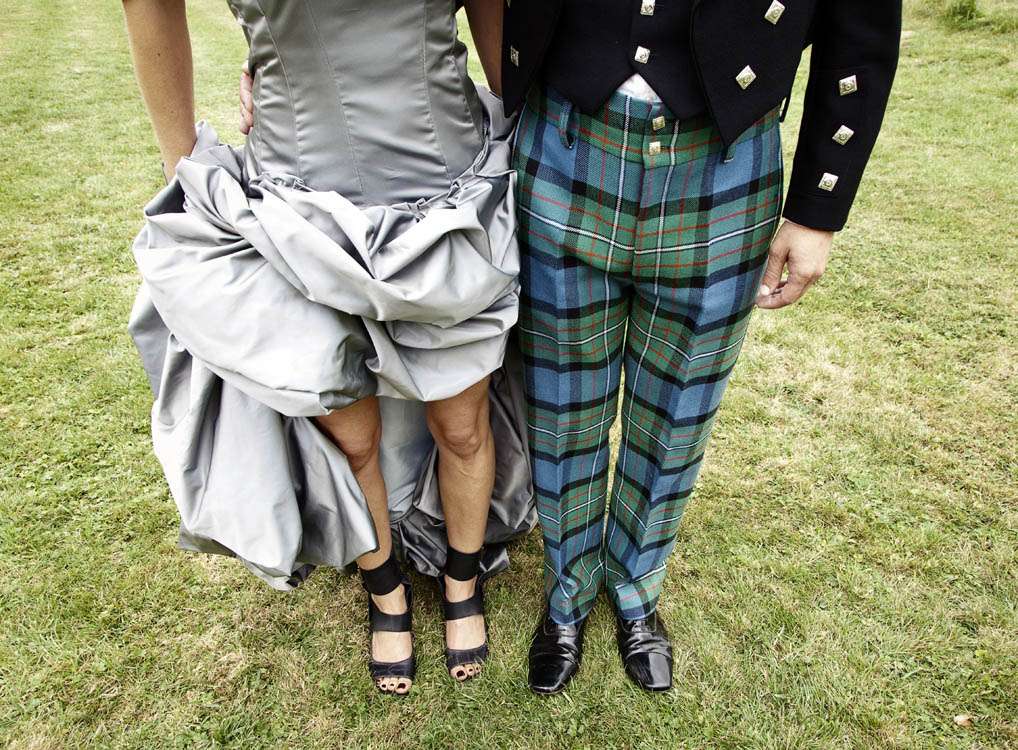 "We did things differently, just simply because that's how we are and to have had any other style of wedding or traditional ceremony would have not been true to us as we are not religious. However we did have a beautiful blessing with Sally our Interfaith minister and we wrote our own wedding vows."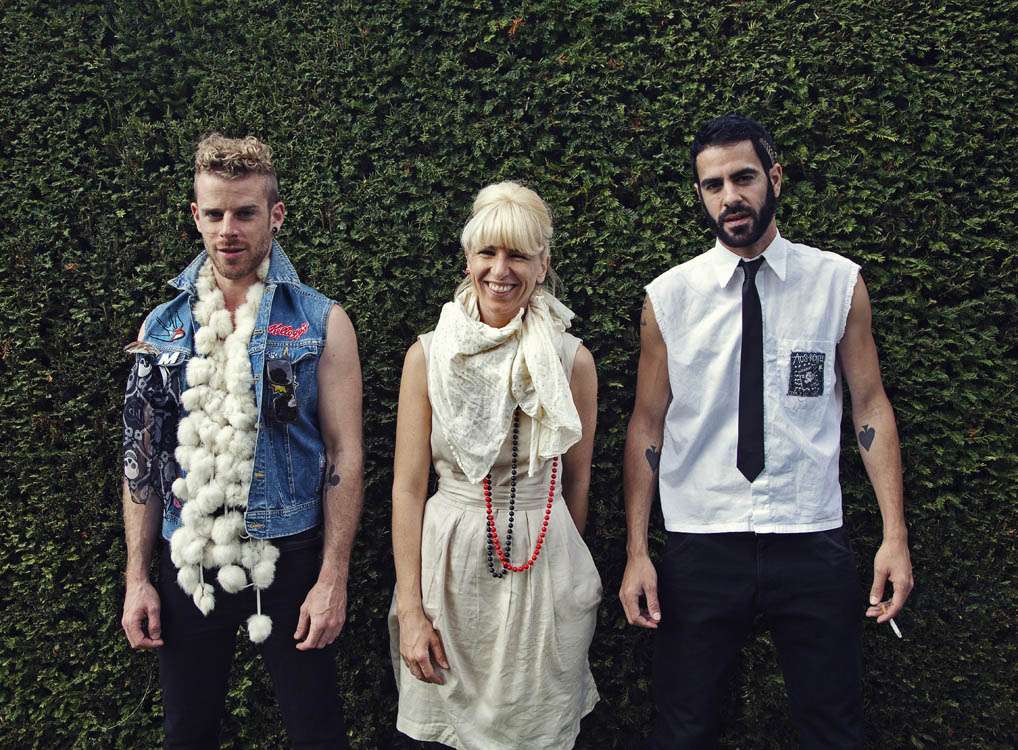 Toby & Isa were married in September at Silver Rill House, Overbury with a reception at Overbury Village Hall. The bride wore a custom made dress by Annie Mochnacz and shoes by All Saints.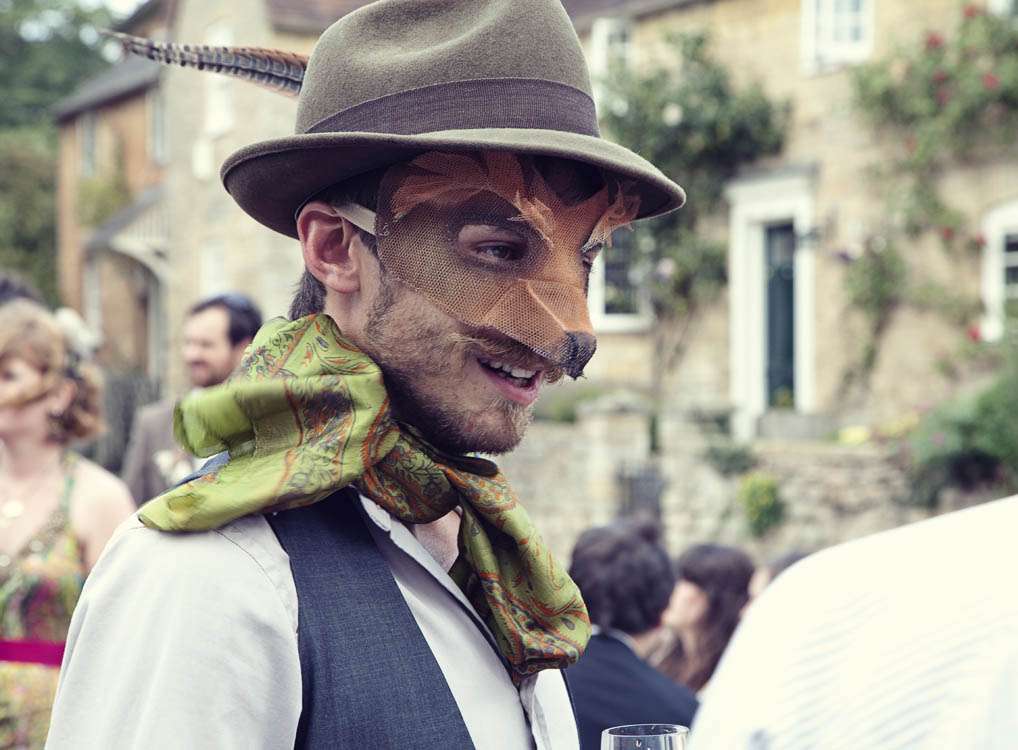 "I think our day was so great because we were surrounded by people who truly love us," the bride concluded. "I think you could feel this energy and the laid back flow of it all throughout the day. Also the honesty of Toby's and my love. I was so happy that my friends from Switzerland all made it and my cousin from Canada."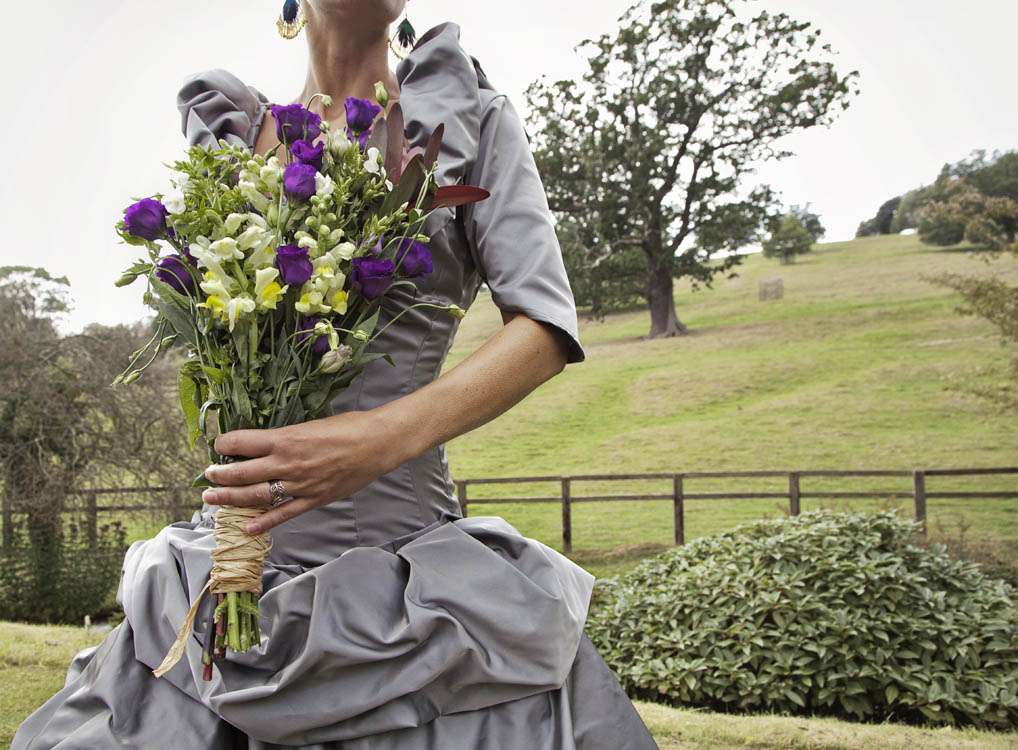 Don't you just love how this wedding is so beautiful and fun at the same time?! Thank you so much to Toby & Isa and their photographer Noel for sharing this eclectic wedding with us today.