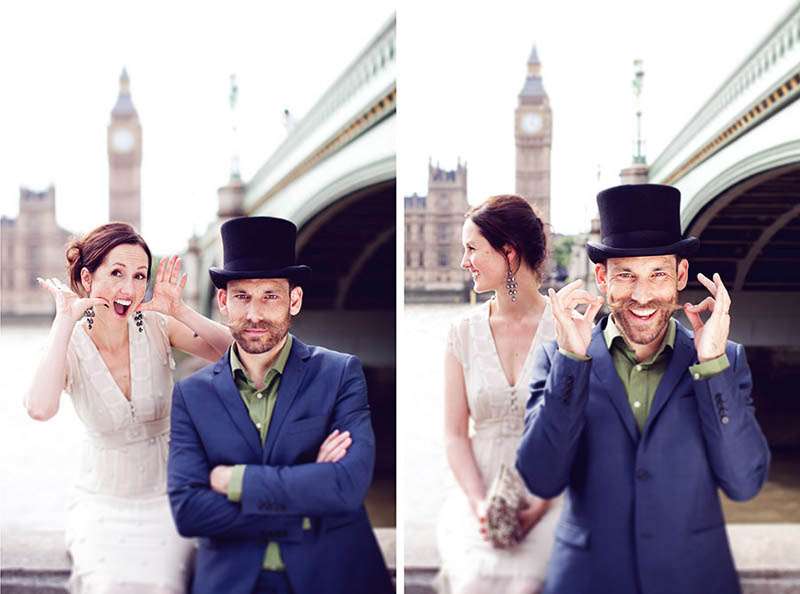 Quite apart from the fact that Sarah & Rueben are utterly gorgeous and achingly cool, their wedding is definitely one of those that I wish I was at. The day was simple and perfectly reflected them – they even had Sarah's lips and Rueben's mustache as a recurring theme throughout the details. From the stationary to the jam jars, and from the photo booth props to their wedsite….the mustache 'trend' is always ultimately cooler when the groom rocks a real one too isn't it?!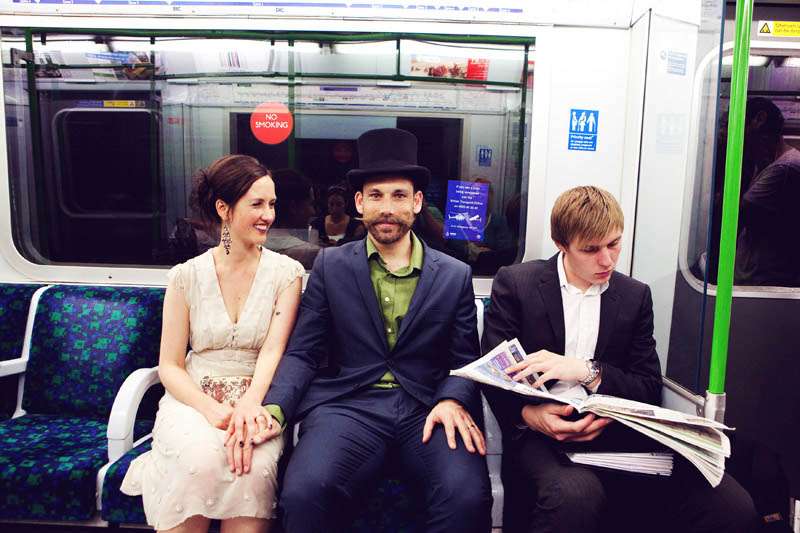 After a Buddhist ceremony at Taplow Court near Maidenhead and a portrait session around London, the reception was held at The Brentham Club in Ealing, West London. The bride wore a dress by Phase 8 and the groom looked dapper in his Topman suit, top hat and velvet bowtie from eBay.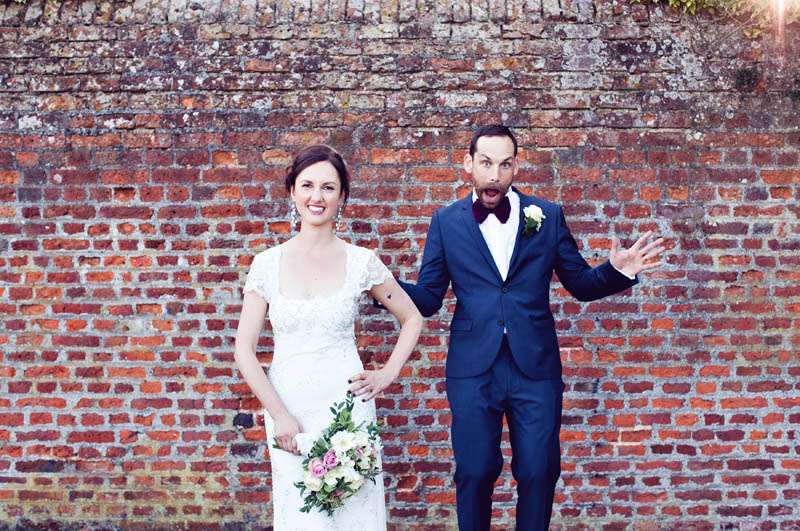 I really love the wedding details, especially the 'naked' cake and the suitcase tableplan…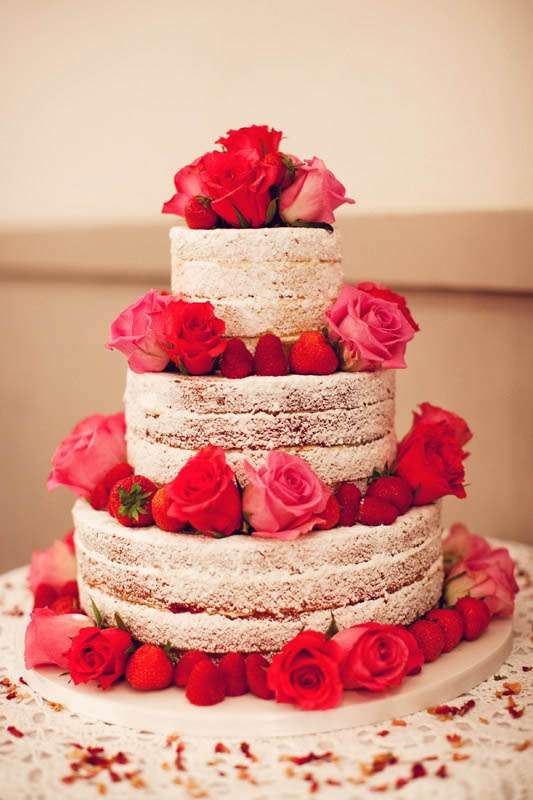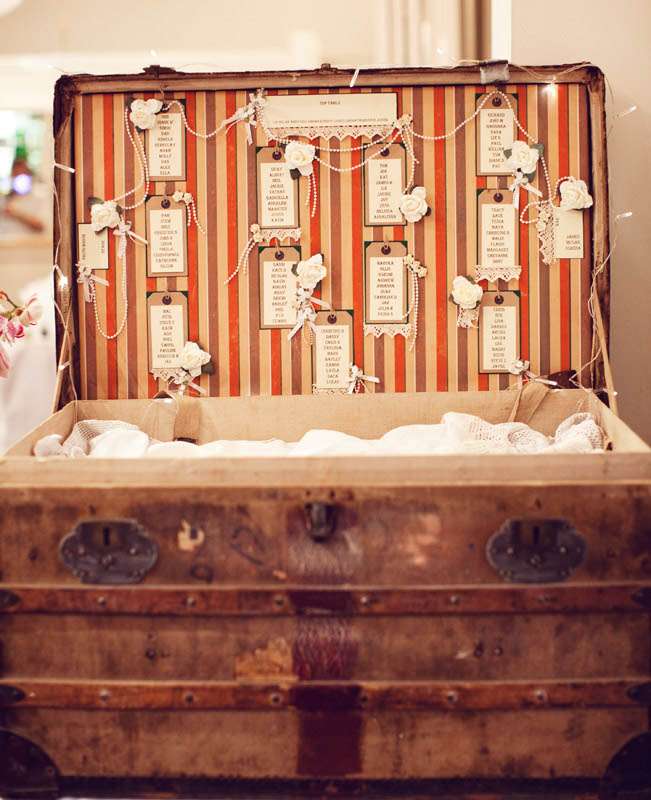 Thank you so much to Sarah & Rueben and their photographer James for sharing today.
Photography Credit: Solas Weddings
Ceremony Venue: Taplow Court, Maidenhead
Reception Venue: The Brentham Clubin Ealing, West London
Bride's Dress: Phase 8
Bride's Shoes: Marta Jonsson
Groom's Outfit: Topman & eBay
Bridesmaid's Dresses: Phase 8 'Verity'
Cake: Maisie Fantaisie
Flowers: Beccy beccy@mostwantedglobal.com
Entertainment: Tracy Ray, Clare David clarewalldavid@yahoo.com, Joe Melmoth djjoedubz@hotmail.co.uk & Judith Smeaton j.smeaton@xtra.co.nz
Jam: Tasty Morsels