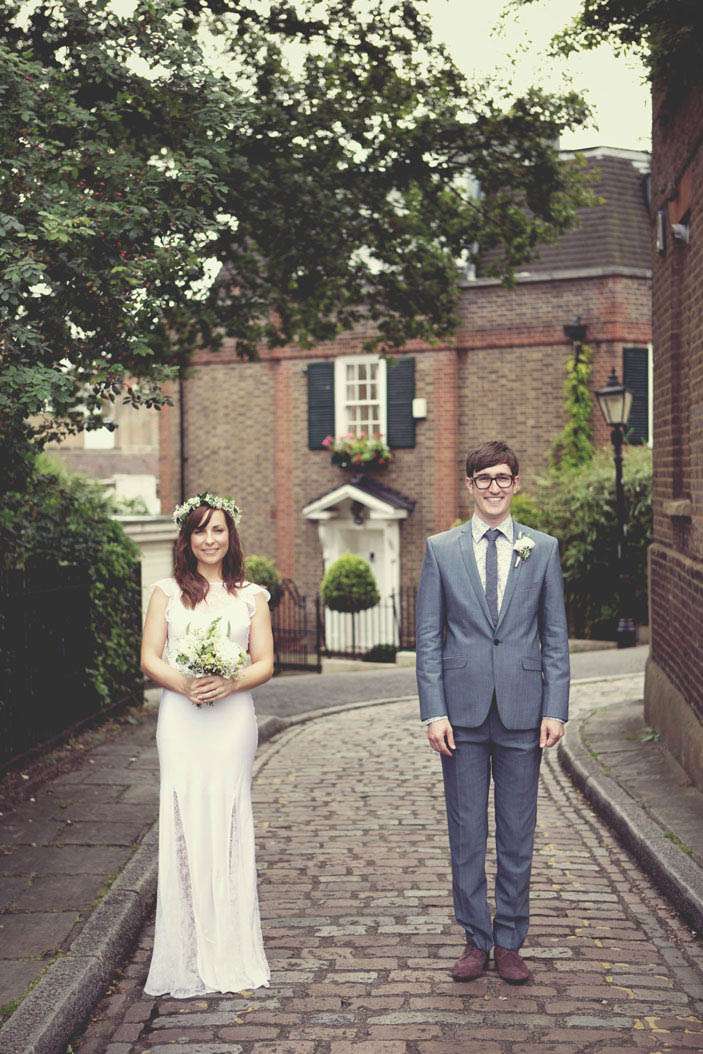 Caroline & Lewis wanted a relaxed and fun London wedding which would reflect their loves and inspirations – reclaimed items, Caroline's love of fashion and vintage and quirky DIY elements all played a massive part in their wedding.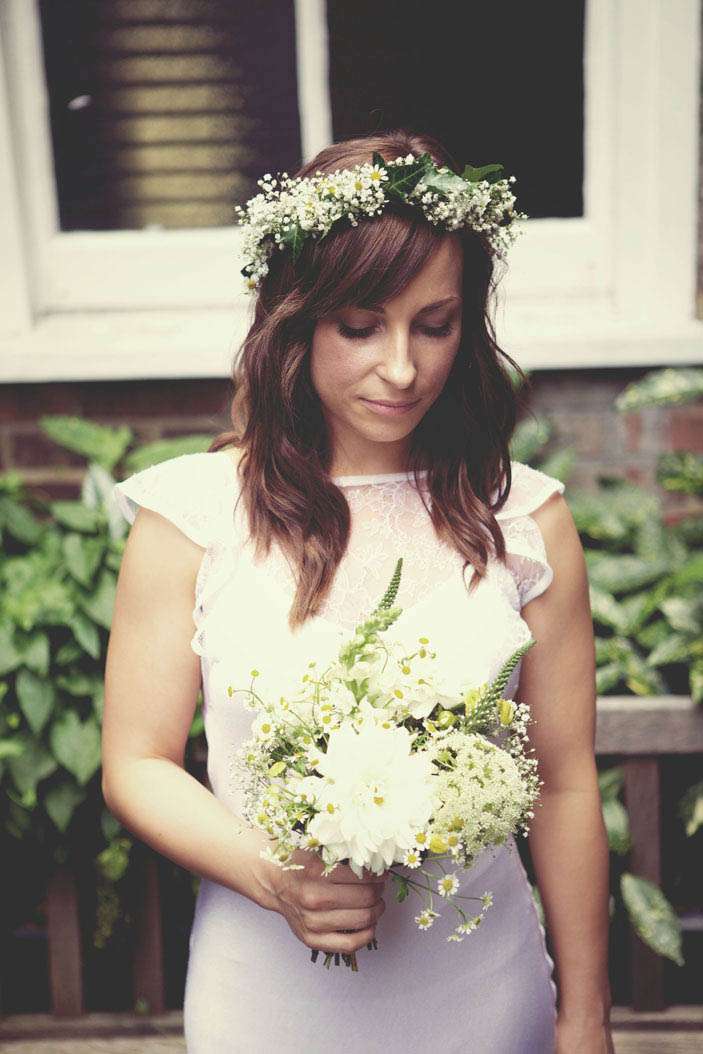 "The whole day felt so perfect, not in the sense that everything went to plan, but it felt good that all our hard work was finally coming to fruition," Caroline told me. "Amazingly we didn't feel nervous at all, we just felt excited. It gave me a huge sense of achievement knowing that I made my own wedding dress, made the bouquets, the cake, the invitations and all the decorations. I'm not saying that I did a better job than the professionals, but it was fun to have a go and it keeps costs down. You don't need a massive budget to have a London wedding. There are lots of pubs, bars and restaurants that would jump at the chance to host a wedding and don't charge a hire fee."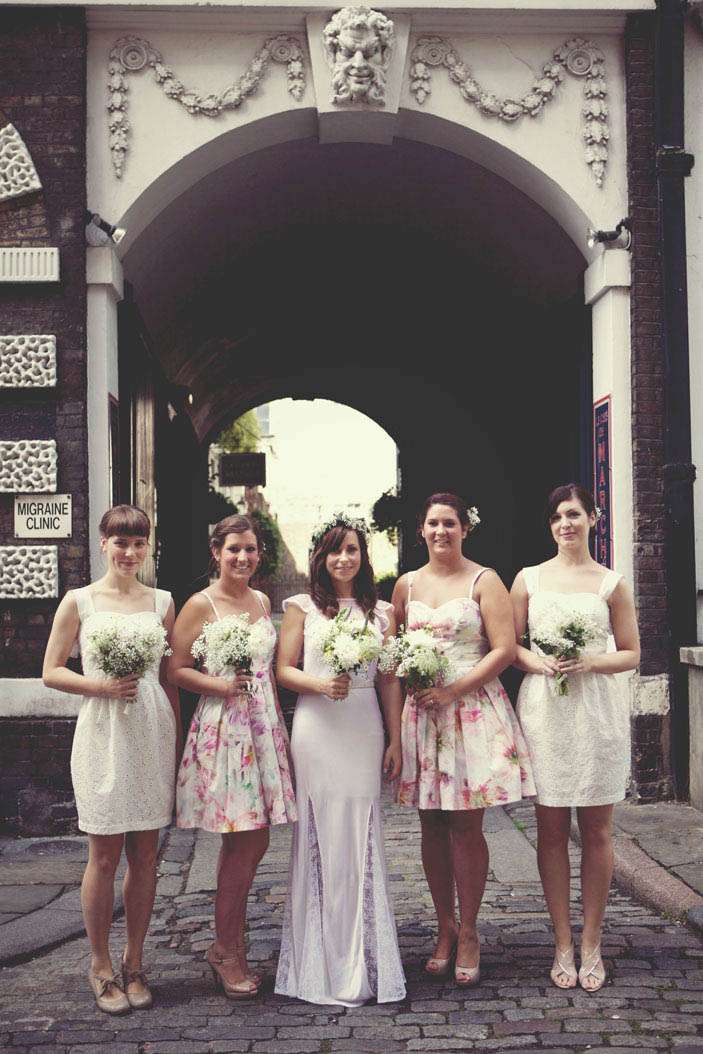 "We wanted the day to be relaxed and fun with a few quirky surprises." the bride continued. "The hardest thing was finding venues that didn't feel too formal and were within our budget. The decorations and other details were the fun part. We didn't have a particular theme, era or colour palette, we just collected things that caught our eye. We scoured wedding blogs for inspiration and then worked out how we could recreate them on a budget. We hired a lovely vintage ice cream van instead of having a sit-down dessert. We kept it a secret, so watching our guests faces as the little Honda ice cream van pulled up outside was priceless. Our main aim was to have an intimate ceremony that was personal to us, followed by an amazing party for our closest family and friends."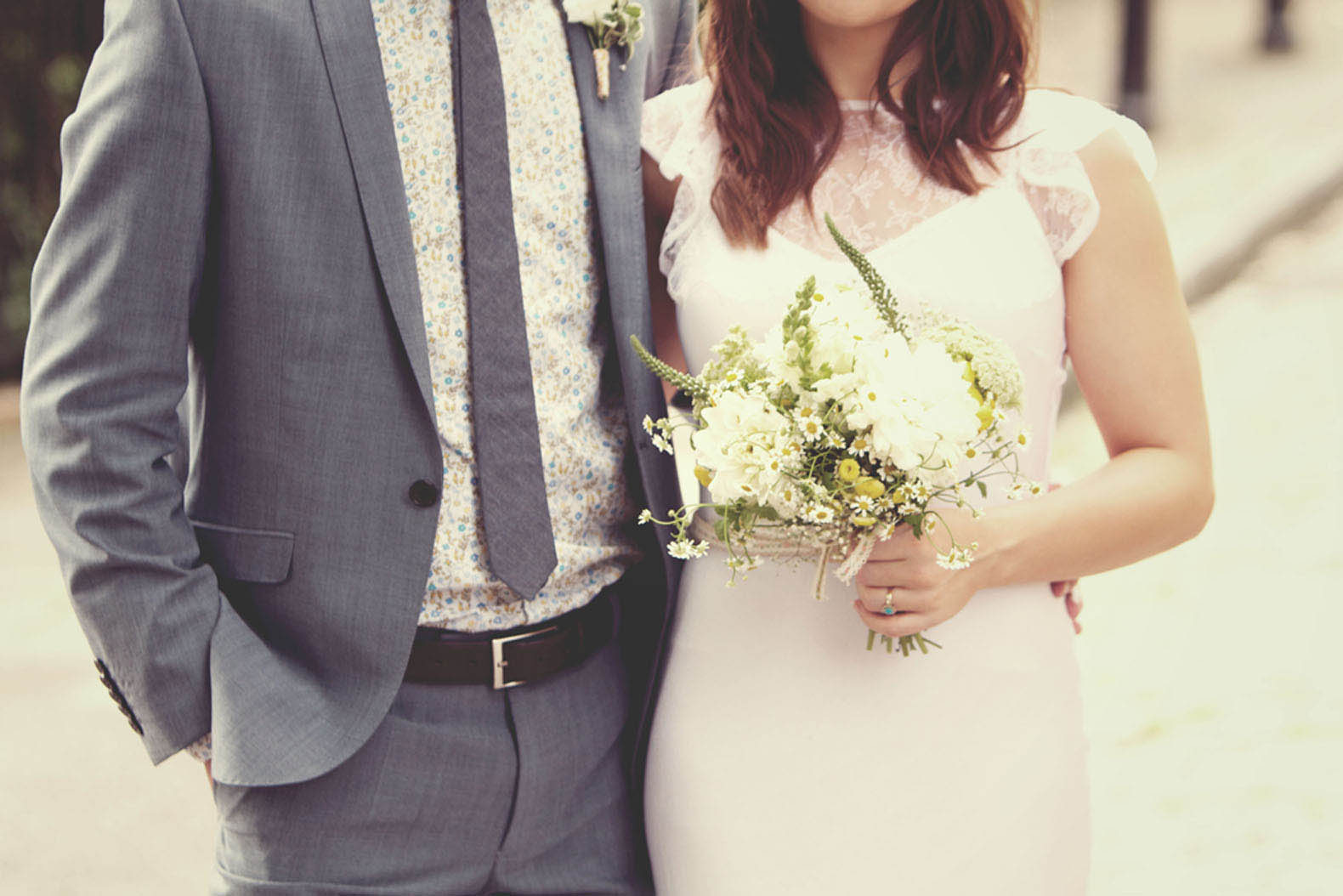 As a fashion designer it was important to Caroline that she found her perfect dress…or two dresses actually. She wore a 1930's dress which she customised herself for the main part of the wedding and a vintage floral dress which she found on Etsy in the evening. To her day dress she added a belt which she bought from New Look for just £1.50 and a floral crown which she made herself with guidance from her florist.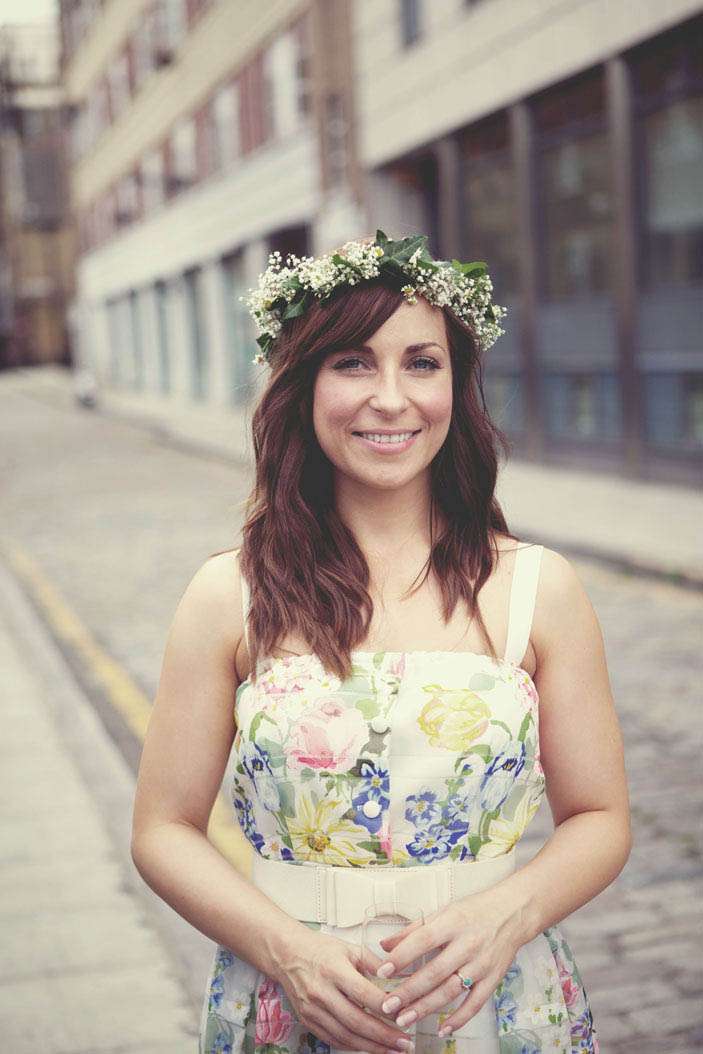 "My mum made her own wedding dress so I thought it would be nice to follow in her footsteps," she explained. "The original 1930's dress was bought for £95 from Annie's Vintage in Angel, the dress then sat in a brown envelope for the next 6 months whilst I hunted for a suitable lace. As the dress was vintage, it was slightly off-white so finding a lace in the same colour proved very difficult. I tried to find another vintage lace dress that I could deconstruct, but it was difficult to find anything that had enough fabric. I finally found a French Chantilly lace in Macculloch & Wallis 10 weeks before the wedding. Many hours were spent sat behind a sewing machine, cramped in a tiny box room in our London flat. Listening to people gasp 'Oh my god, I can't believe your dress isn't finished yet!' just added to the pressure so I just pretended it was all finished if anyone asked. The final hand stitching on the dress was actually done on the morning of the wedding, I found it quite therapeutic."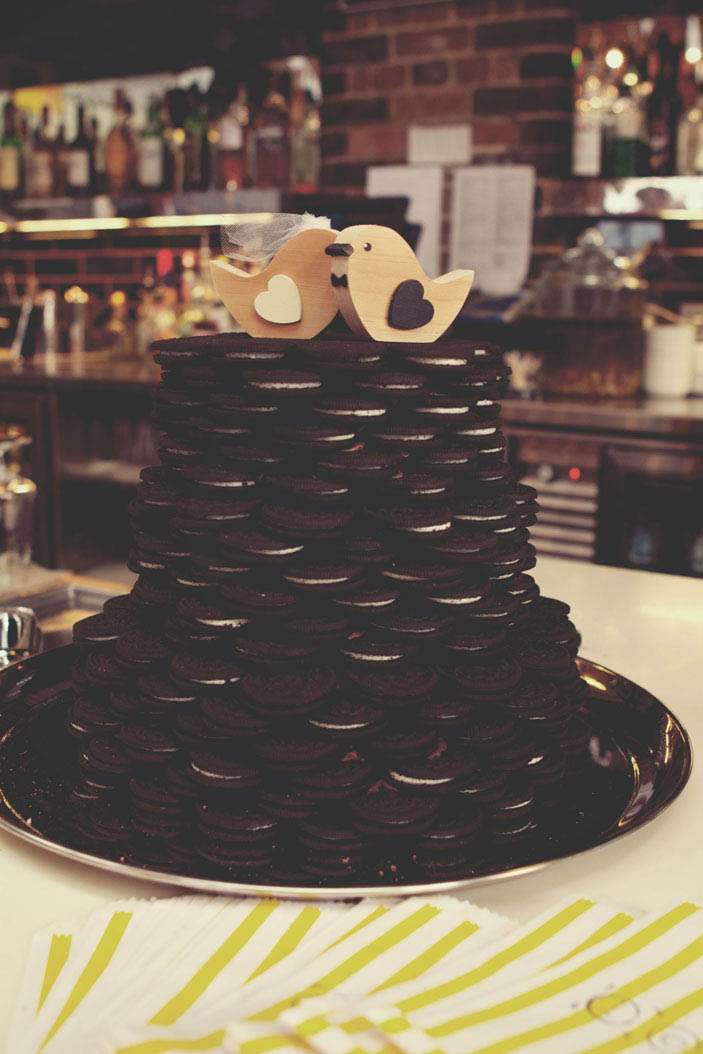 I simply love love love the Oreo cake! It was also made by the bride and her family the day before the wedding. They even added a cute bird cake topper from Etsy to complete the look. "We made the cake the day before the wedding from Oreo biscuits. The biscuits are kept in place with chocolate icing. The whole cake took about 25 packets of biscuits to make. The smell of the biscuits and chocolate icing was divine but I had to resist temptation until the wedding diet was over!"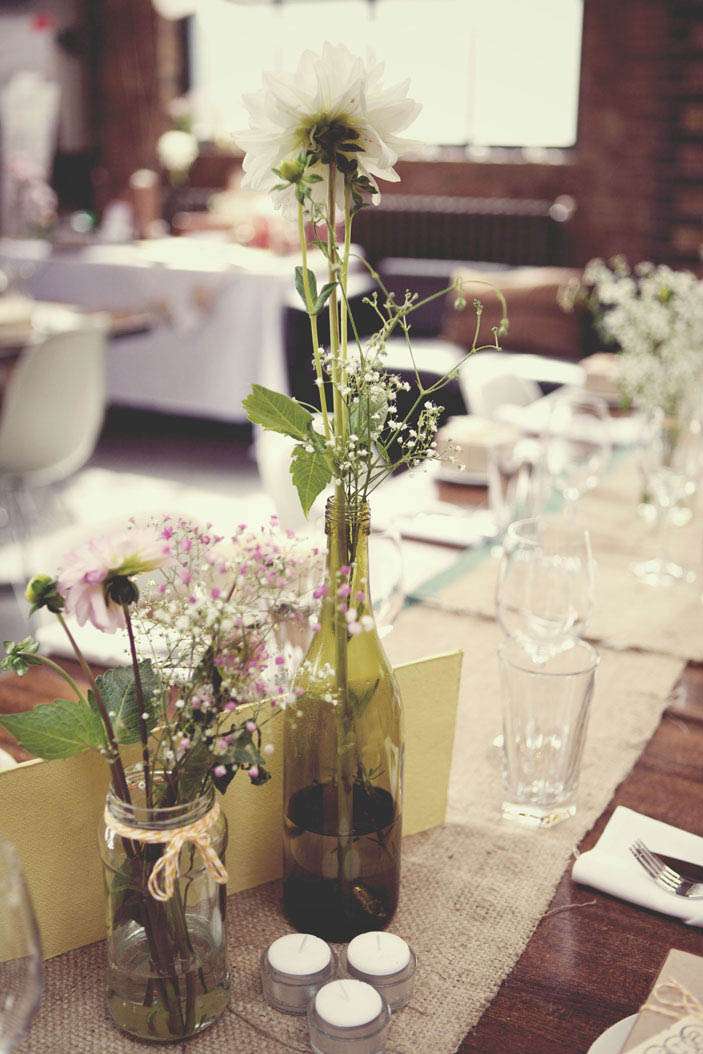 "I believe that you can do anything if you set your mind to it," concluded the newly-married Caroline. "The best thing about our wedding was all the DIY touches, they're the things that give the day some personality. There are tutorials online for just about anything so I just gave it a go and hoped for the best. I really enjoyed being busy on the morning of the wedding, it was a welcome distraction and prevented any nerves from creeping in."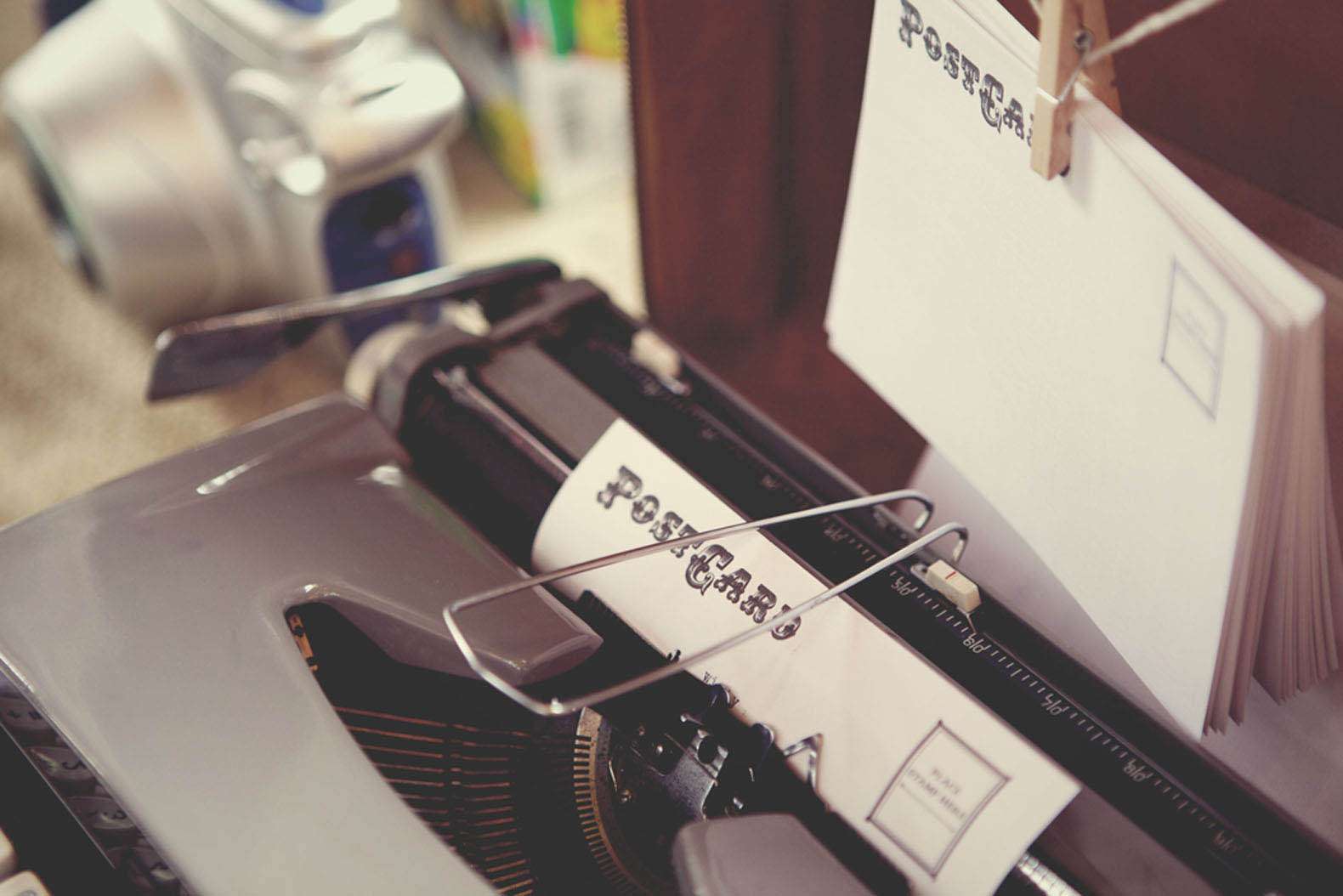 Simply wonderful. I know you're going to love this one guys! What a cool couple….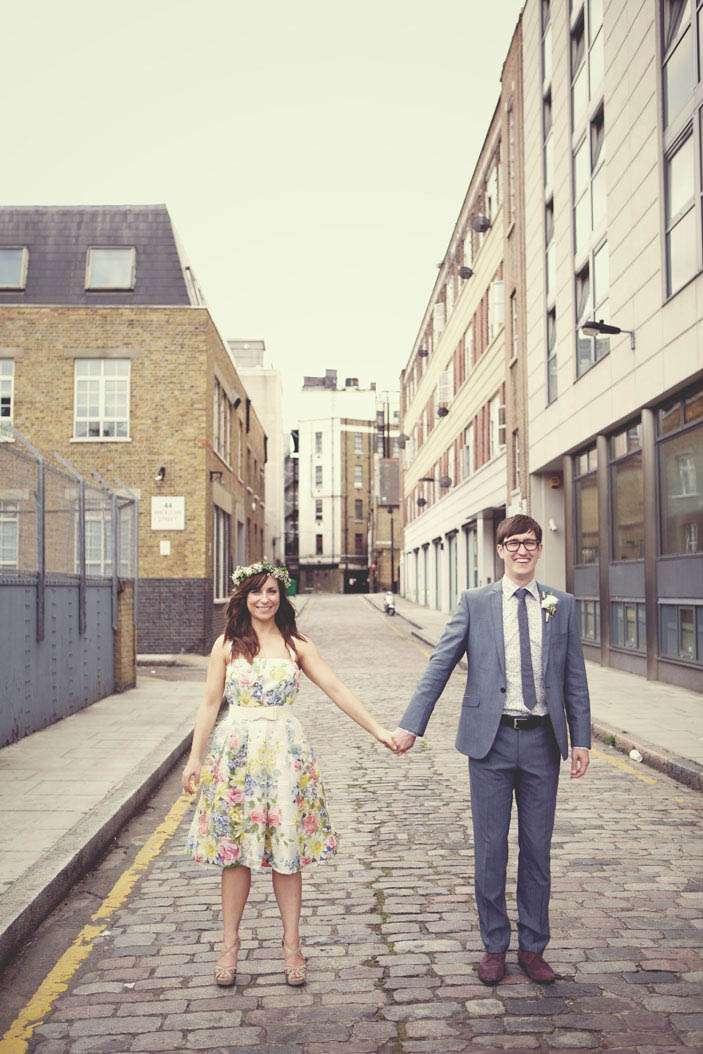 Huge love and thanks to Caroline & Lewis and their fabulous photographer Lisa Devlin for sharing this wedding with us today.
Photography Credit: Devlin Photos
Ceremony Venue: Burgh House in Hampstead, London
Reception Venue: 6 St Chad's Place, Kings Cross, London
Bride's Dress: Annie's Vintage
Bride's Evening Dress: Etsy
Bride's Shoes: LK Bennett
Bride's Headpiece: DIY
Groom's Outfit: Ben Sherman
Bridesmaid's Dresses:
Cake: DIY
Ice Cream Van: Ice Baby
Flowers: Supplied by Denningtons, put together by the bride
VW Camper Van: Buttercup Bus
Routemaster Bus:  Alpha Bus