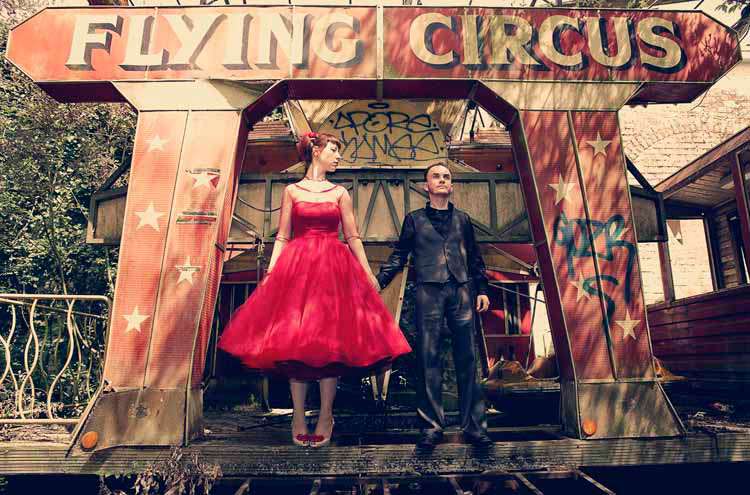 So part one was spooky, part two was cute and part three is just…well…a whole other level! Could an abandoned fairground in Belgium possibly be the coolest photo shoot location ever?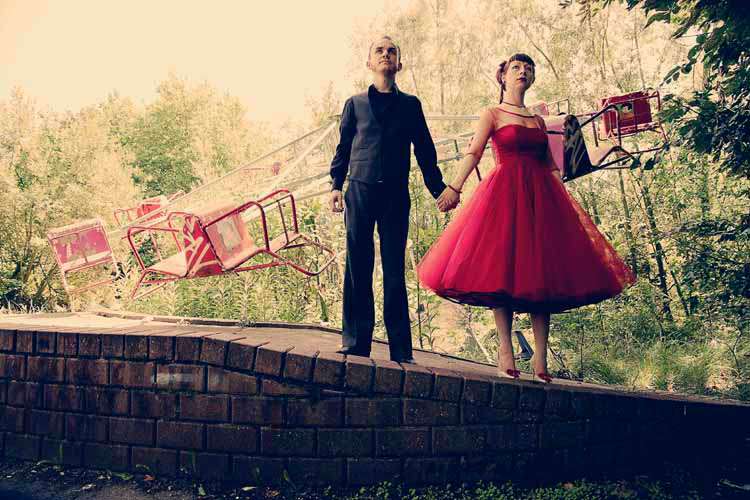 "The day after our tea party reception we went on a adventure to an abandoned fairground that I used to visit as a child when it was still open," Regula told me. "I suddenly thought about it a few months ago and wondered what had become of it. I have some vivid childhood memories of it. Bruno and I wanted to go there as we love the creepy and romantic forgotten world feeling about it. We have a thing for the strangeness of old fairgrounds and fairs, hence the rock candy and candy apples at our reception. When I told our photographer Sassy of it she was so excited we decided to make a trip together."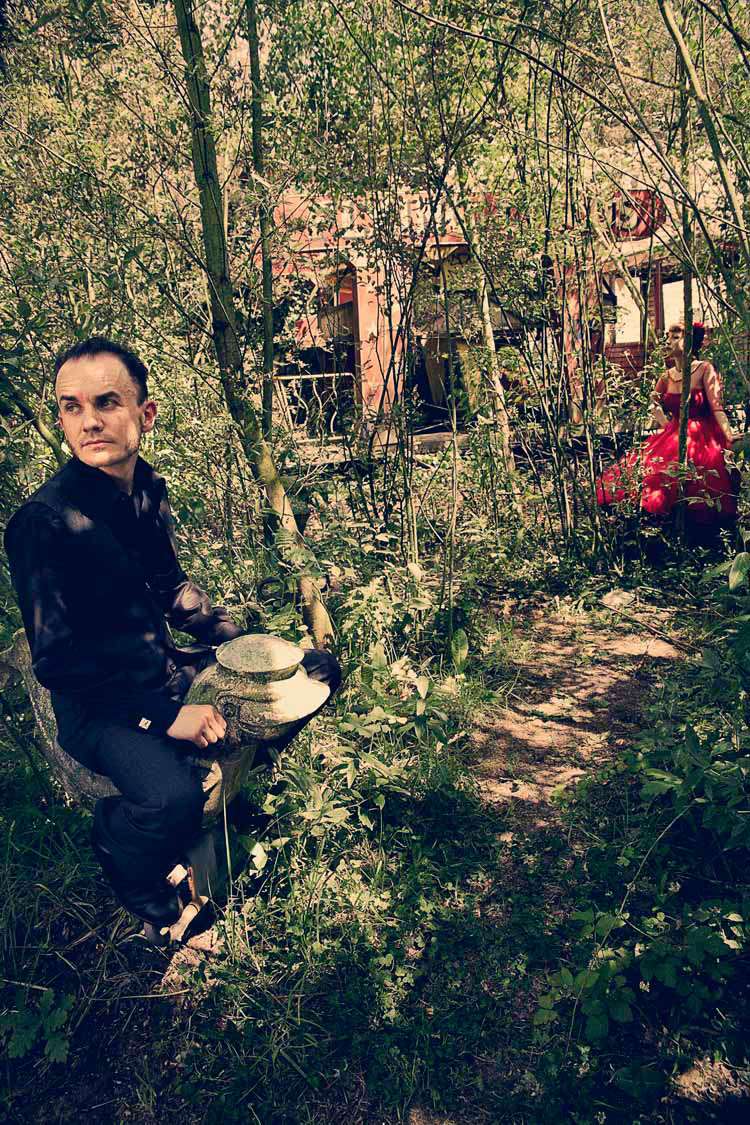 "We drove up to the old parking area, the sign and everything was still there, yet in decay.The rusty gate was closed but not locked. As we walked in I tried to reconstruct the fairground like it used to look. Everything was still there, the attractions, the ticket booths, even the tickets were still scattered around. A lot of it was vandalized and destroyed. We past the ghost house, the dolls used to be still here but were now all stolen. Nature was taking back it's territory as all the big squares with souvenir stalls were now becoming woodland. Strange feeling knowing that you came here to have fun for the day and that now, it's still there but fading away in time."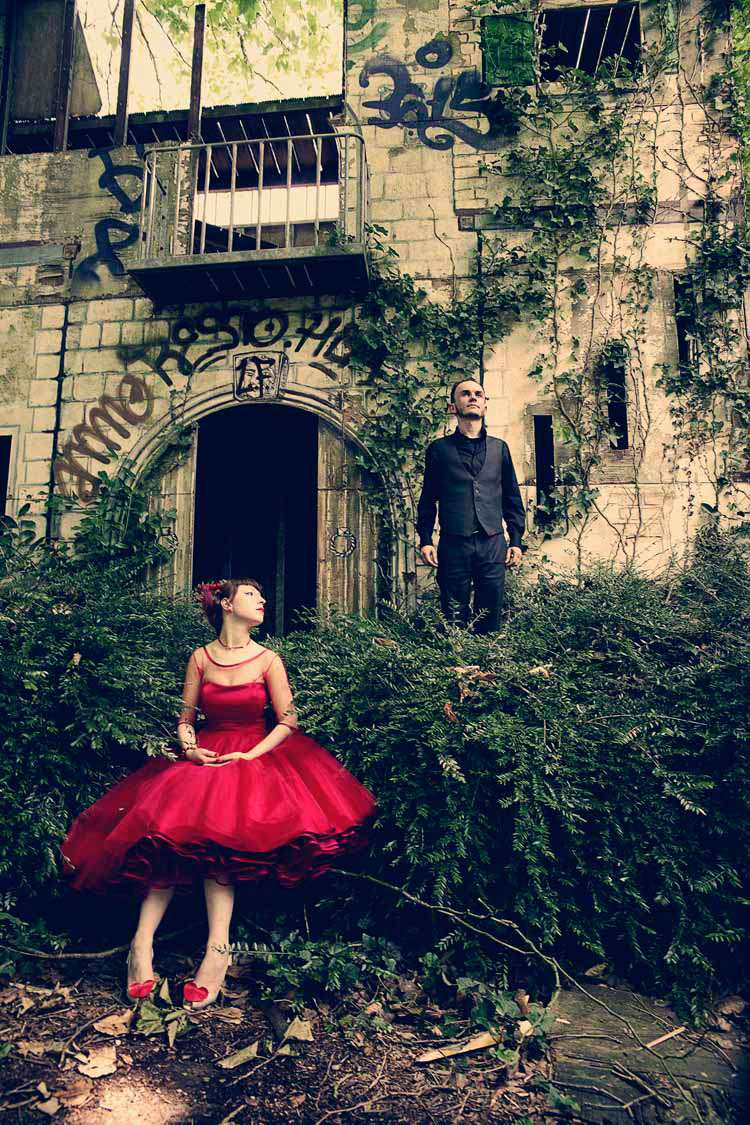 "It's been closed for over 10 years but I'm surprised how quick nature is taking over the grounds. There was something peaceful and beautiful about it, we felt like we could wonder here for days. I've never had this strange feeling before, decaying beauty yet frozen in time."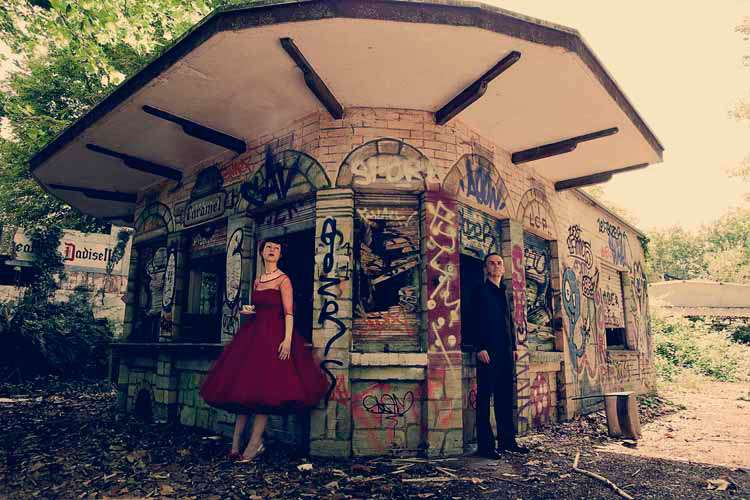 "You could almost still hear children playing … not being creepy now, there were actually kids running around as the children from the villages around were still playing here. In a different way, the fairground was still 'a children's paradise' which was it's tagline, like it used to be in the 1950's."
"It closed never to open again after an accident, but in a way it never did close. It just became a place out of this world, did we find the real wonderland after all?"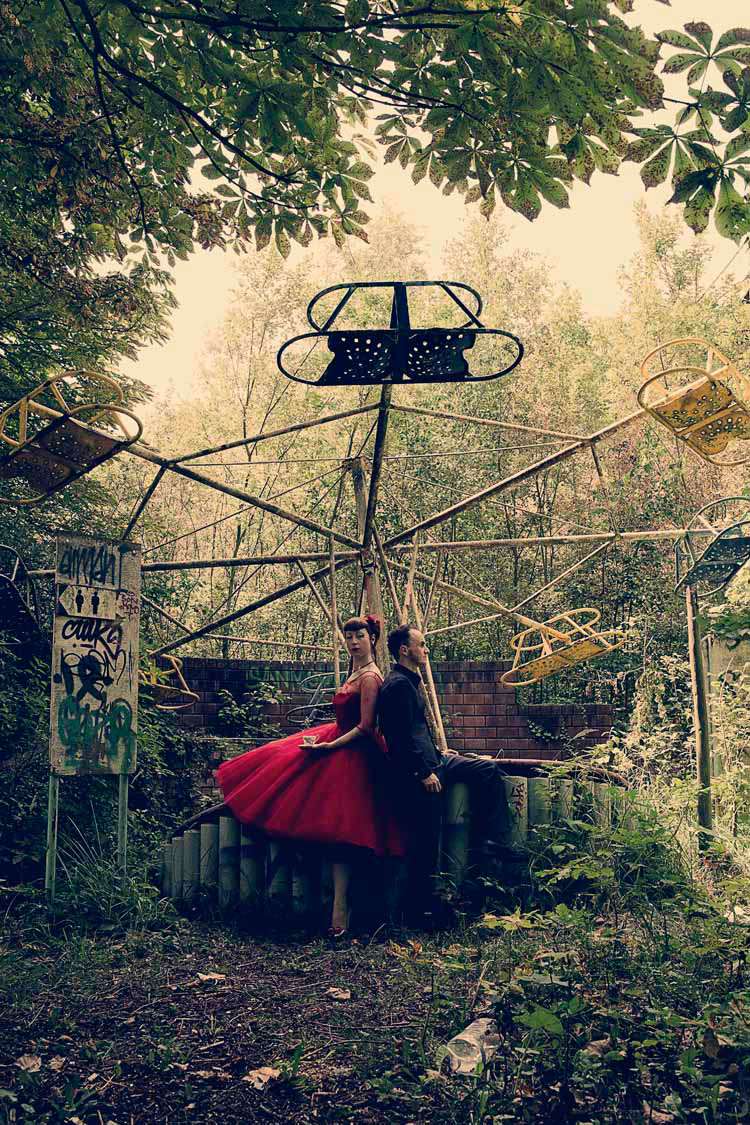 AAAAMAZING!!!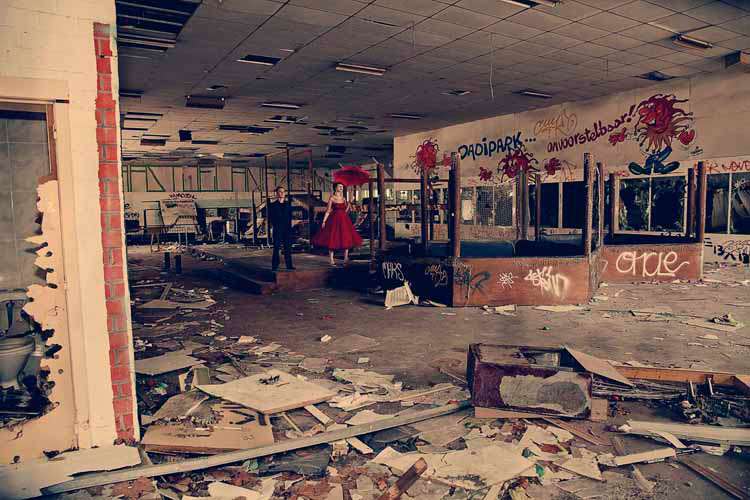 So much love and thanks to Regula & Bruno and Sassy of Assassynation for this fantastic wedding story with Rock n Roll Bride. I'm truly honoured!
Photography Credit: Assassynation
Bride's Dress: Candy Anthony
Bride's Shoes: Vivienne Westwood
Bride's Hairpin: Victorian Swallow brooch from eBay
Bride's Swallow Necklace: DIY
Bride's Handbag: Alex Schrijvers
Groom's Outfit: Café Costume