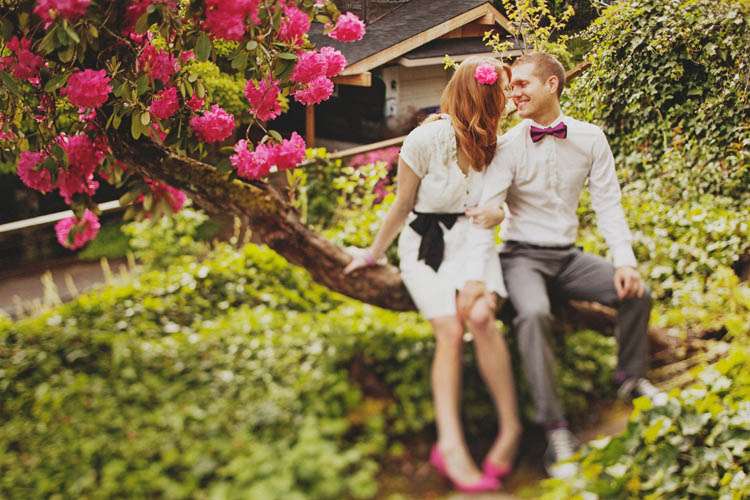 Cassie & Eric's sweet n simple ceremony took place at Voodoo Doughnut in Portland. The day was small and intimate and after their ceremony the couple and their guests took a limo ride to a friend's house for the reception.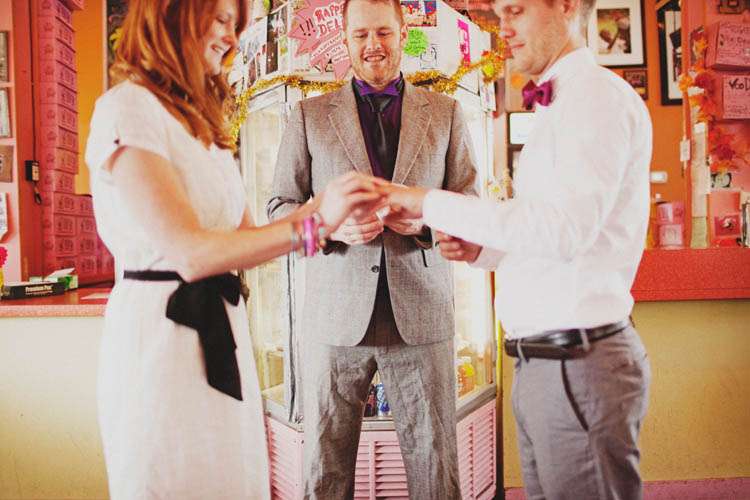 The bride wore a dress from Brooklyn Industries, shoes from Macy's and a headpiece from Forever 21. The groom's outfit was from J Crew and Nordstrom.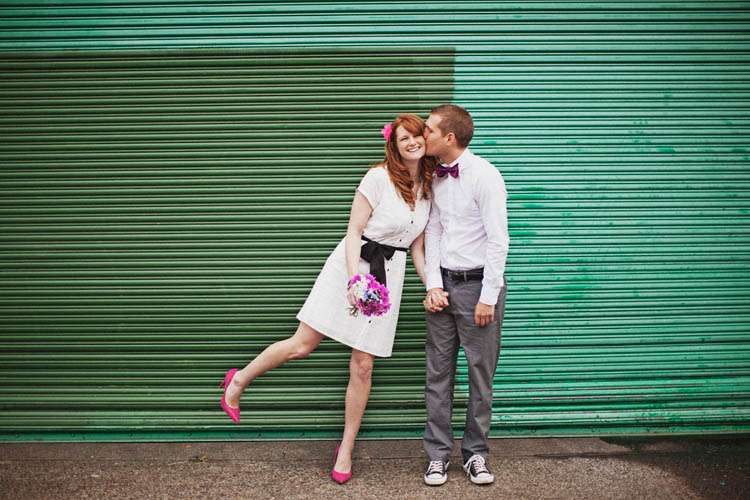 Their were no bridesmaids or groomsmen and a friend performed the ceremony. The flowers the bride carried were picked that morning from a friend's garden. The cakes were of course provided by Voodoo Doughnut.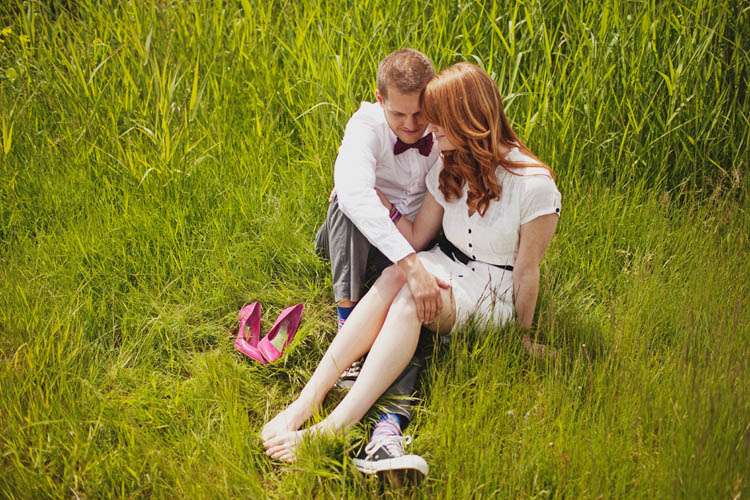 Sooo many more beautiful photos after the jump…clicky clicky.
Thank you to Cassie & Eric and their photographer Adele for letting us into this special day today.
Photography Credit: Adele Cabanillas
Ceremony Venue: Voodoo Doughnut in Portland
Reception Venue: Friend's House
Bride's Dress: Brooklyn Industries
Bride's Shoes: Macy's
Bride's Headpiece: Forever 21
Bride's Jewellery: Forever 21
Groom's Outfit:
Cake: Voodoo Doughnut
Flowers: DIY
Limo: Chariot Limousines