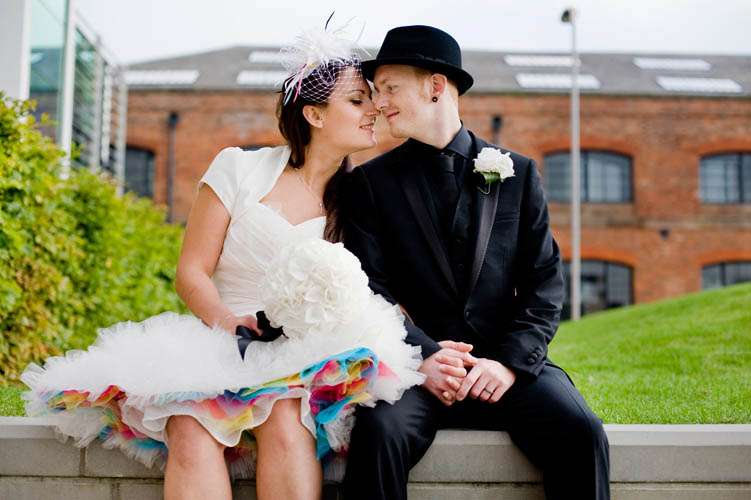 When Rebekah & David's wedding landed in my inbox a couple of weeks ago I just about let out a 'whoop' of joy! Colour colour everywhere, what's not to love? Their CMYK theme is just perfect….perfect!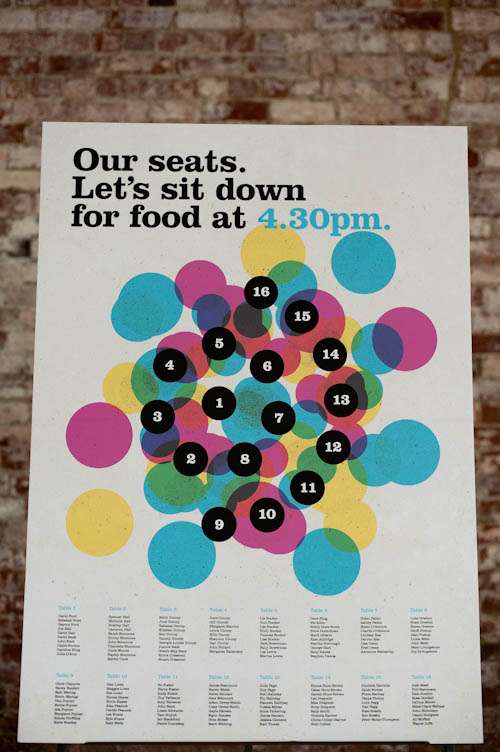 "Shortly after our engagement, David suggested that we have a CMYK wedding" Rebekah told me. "Graphic design is a massive part of our lives and to base our wedding on the colours that make up a lot of printed design work (Cyan, Magenta, Yellow and Key Black) made so much sense to us. It was so much fun applying CMYK theme to our day, from table numbers, to my wedding dress to our bridesmaids."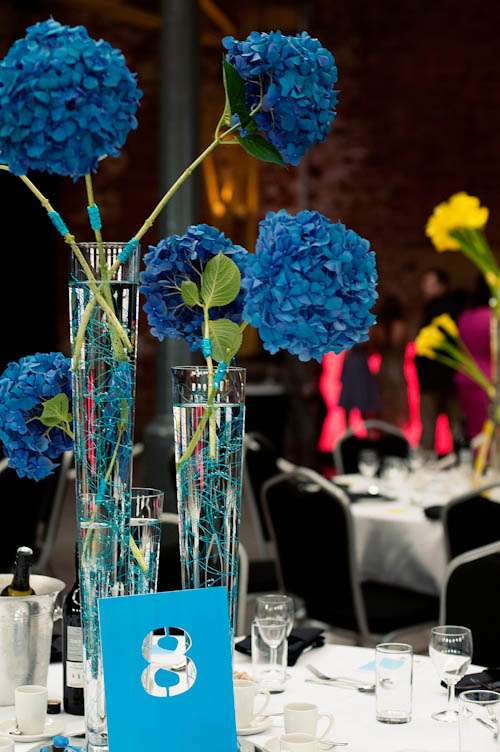 The wedding took place at the church they attend regularly, followed by a reception at The Roundhouse in Derby. They clearly put a lot of work and thought into the décor, including their fabulous and unique guest book idea, "We produced our own guest book by using a series of postcards that Dave designed and then we had guests write on them and peg them to a washing line, it was a great visual effect," they said.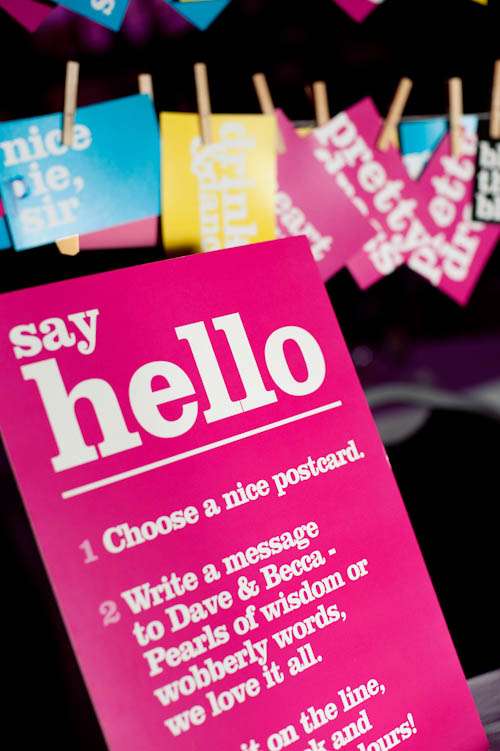 I know you're all thinking 'The dress Kat, what about her dress?!?' Well Rebekah's dress was made by True Bride which bought from Lori G Bridal. The team at the store also custom-made her fabulous multi coloured petticoat which she wore underneath the gown. "The colours in my petticoat were a solution to my desire to have CMYK on the dress," she told me. "It wasn't actually full petticoat, but individual square pieces of netting pinched up, like a handkerchief, and sewn on to one of the layers of my dress. I bought metres and metres of the netting from my local market and it worked a treat. The wonderful seamstress at the bridal shop dd any amazing job of realising my vision!"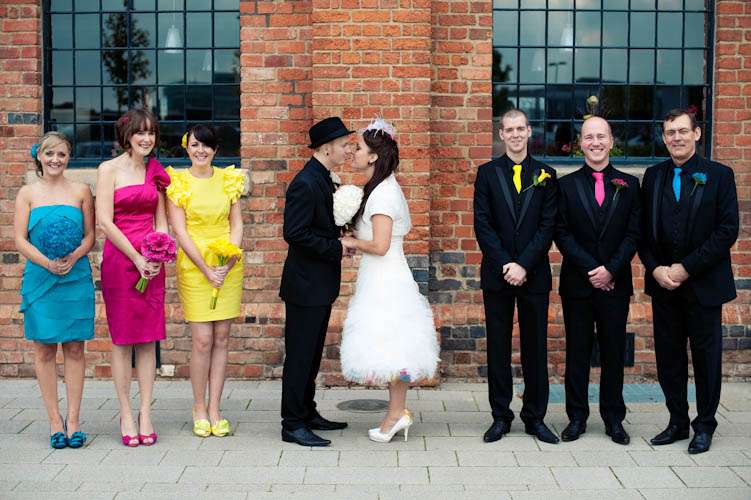 Her bridesmaids all adopted one CMYK colour and bought their dresses from various high street stores. They wore their own shoes and each girl even found a pair of Converse trainers in their colour to wear in the evening! The girl's also each had a different colour bouquet to match and the bride had a bunch of white blooms. The result is certainly dramatic and modern. I love it!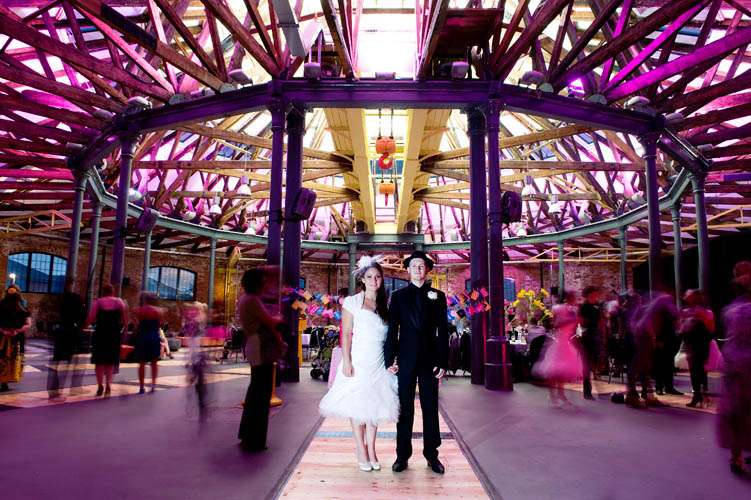 Just wow. Thank you so much to Rebekah & David and their photographer's Depict Photography for sharing this thoroughly wonderful wedding with us today.
Photography Credit: Depict Photography
Ceremony Venue: New Life Christian Centre
Reception Venue: The Roundhouse in Derby
Bride's Dress: True Bride (W924)
Bride's Shoes: Rainbow Club (Merlot) – customised
Bride's Headpiece: Liz Felix the Milliner
Flowers: John Preston
Band: The Cover Ups