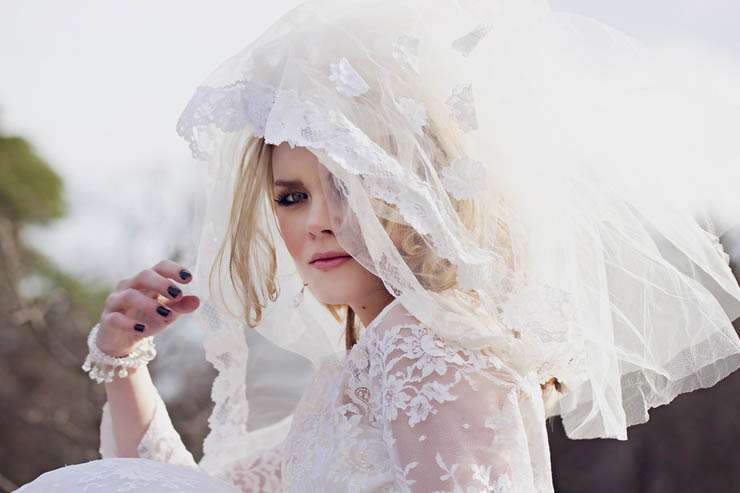 Photography Credit: Ophelia Photography (you can see the full vintage-inspired beautiful shoot here)
This week was one of those that hit me with a steam train of inspiration! I was lucky enough to meet a couple of people this week that I've wanted to for a while including Lisa Gratton of Ophelia Photography who is over in London for vacation (love her as much as I do her photography now!) and Thaoski.
'Thaoski?' I hear you asking, 'who's that?'.
One word – incredible.
Have you ever met someone and just thought 'OMG we totally get each other?' Yeah so that what happened to me this week. It was the first time we'd met and we pretty much gassed for 4 hours straight! In a nutshell Thaoski is an art director of incredible engagement shoots (I've featured one of them in the past here). She lives in a life of love stories, and through her work wants to share these stories in beautiful and creative ways. The shoots she directs (she isn't a photographer but works closely with a number of photographers) are beautiful, evocative and unusual. She takes inspiration directly from the couple – what they love and how their live – and often bases the shoots on movies or places they visit. This lady is reinventing engagement photography and I'm so excited to see what she comes up with next.
Anyway, seriously…enough gushing already! But be sure to check out her blog and download her beautifully presented book, The 7 Biggest Mistakes Couple's Make with their Engagement Photography. It's a wonderful guide for you to use to make sure you get the very best out of your e-shoot. She's even running a competition for one lucky couple to win a shoot with her!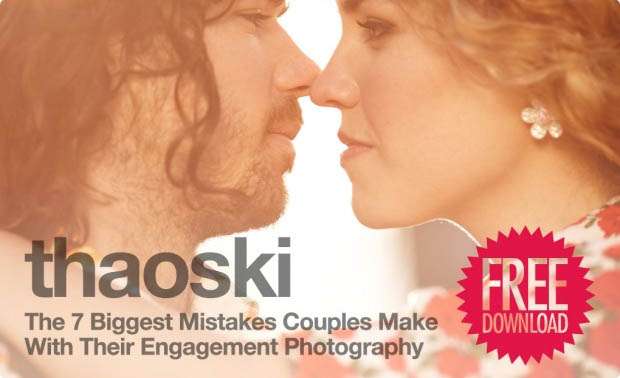 Click the image to download the free guide
Right – on with the main part of this show we call treats!
♥ Zebra wedding ideas
♥ A Day with Dogfish Beer – these cinemagraphs SLAY me
♥ Vibrant Orange Handmade Wedding
♥ Vintage Nautical Chic Beach Wedding
♥ A brightly coloured blogger's wedding
♥ Creative vaudeville and burlesque cabaret inspired wedding
♥ Love this new series from Bowie Bride – Buddy Holly Bride (so cute!) Unicorn Bride (so bad ass!)
♥ HELLO Striped Bridesmaids' Skirts
♥ Colourful vintage wedding
♥ Dominique + Ron's 1950's Retro Southern California wedding (part two here and part three here!)
Photography Credit: Joielala Photographie
♥ It's time to broach the subject of rampant rip-offs in the mainstream wedding culture. Is it ever okay to profit from someone else's design? – a strongly worded blog post from my girl Princess Lasertron but something that needs to be said. Copycats make me sad too 🙁
♥ This woodland engagement shoot blew my socks off – blanket heaven!
♥ Mudbrick Vineyard Wedding
♥ Mysti Alencon Lace Vintage Inspired Wedding Dress – but let's not forget to swoon over those floral bridesmaid numbers
♥ Miniature Succulent Jewellery – OMG!!
♥ Romantic country wedding
♥ Bubble Warrior At Rainbow City – Gala's costume films are unbelievably beautiful
♥ DIY Embroidered felt price tags from Princess Lasertron – LOVE LOVE LOVE!
♥ Big Sur Woodsy Wedding
♥ A pink petticoat & a pink Cadillac – J'adore
♥ Austin Handmade Wedding: Natalie + Bryce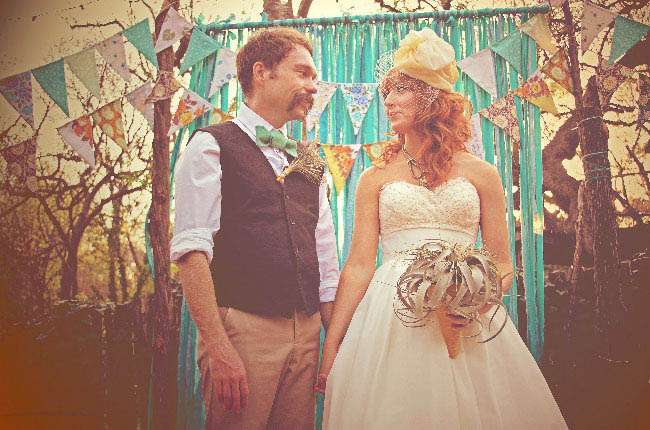 Photography Credit: Liana Wears and Paige Ann Newton
♥ And finally…
In April I was invited to the Alter-ed vintage event hosted by Alexis of OMG I'm Getting Married and Mary of Forever and Ever Events. Rachel of i Do Films made this awesome super 8 vid…

Everyone has been talking about this proposal video on twitter and the blogs but I only got round to watching it today…I won't say what happens but for those of you that haven't seen it yet…