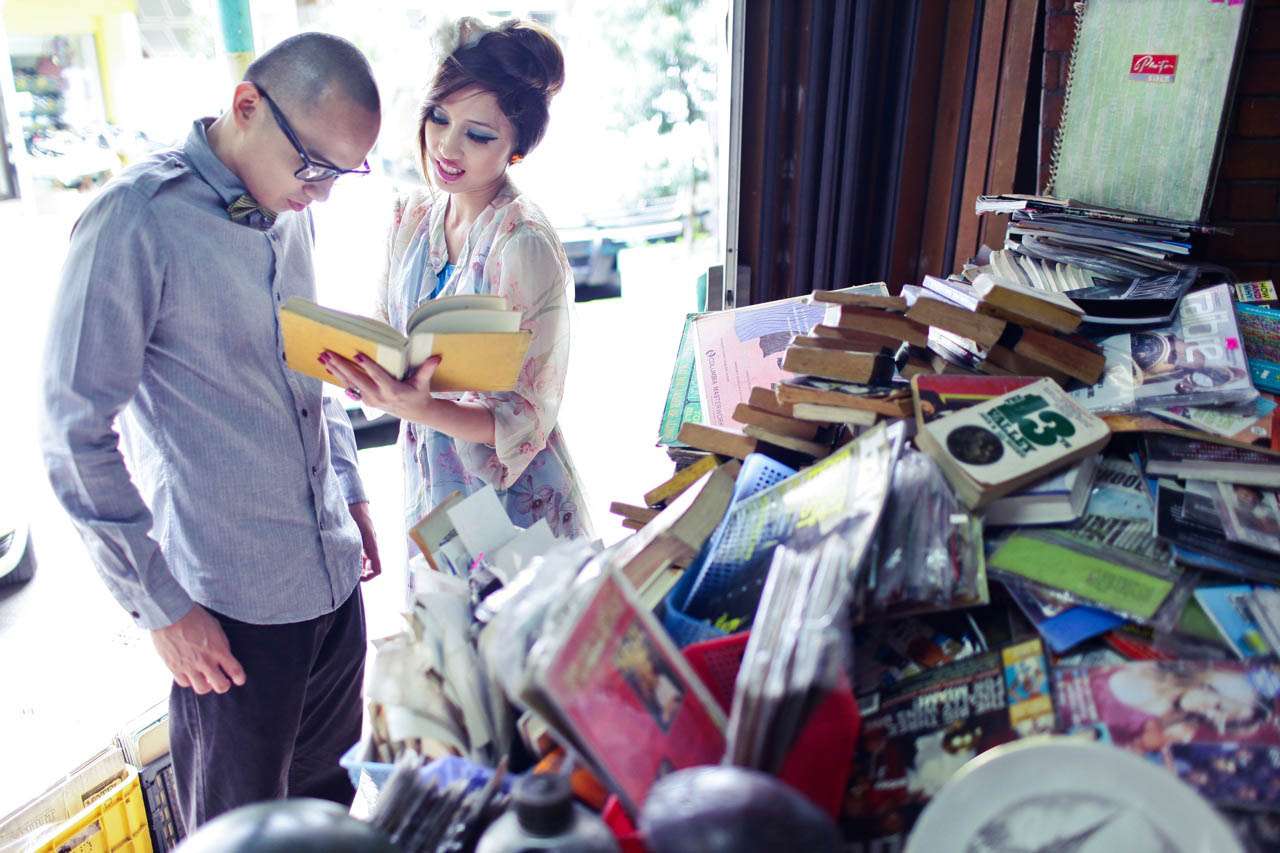 I don't share as many engagement shoots as many of the other wedding blogs. It's not that I don't love them (for the record I think every couple should do an engagement shoot – they're a great way to get to know your photographer and practice posing before your wedding day.) However it does take something extra special to make a couple shoot worth sharing on these pages, when you get sent as many awesome weddings as I do, usually these take priority for me. Yet I think Ryan & Lanie's shoot certainly fits that inspiring bill.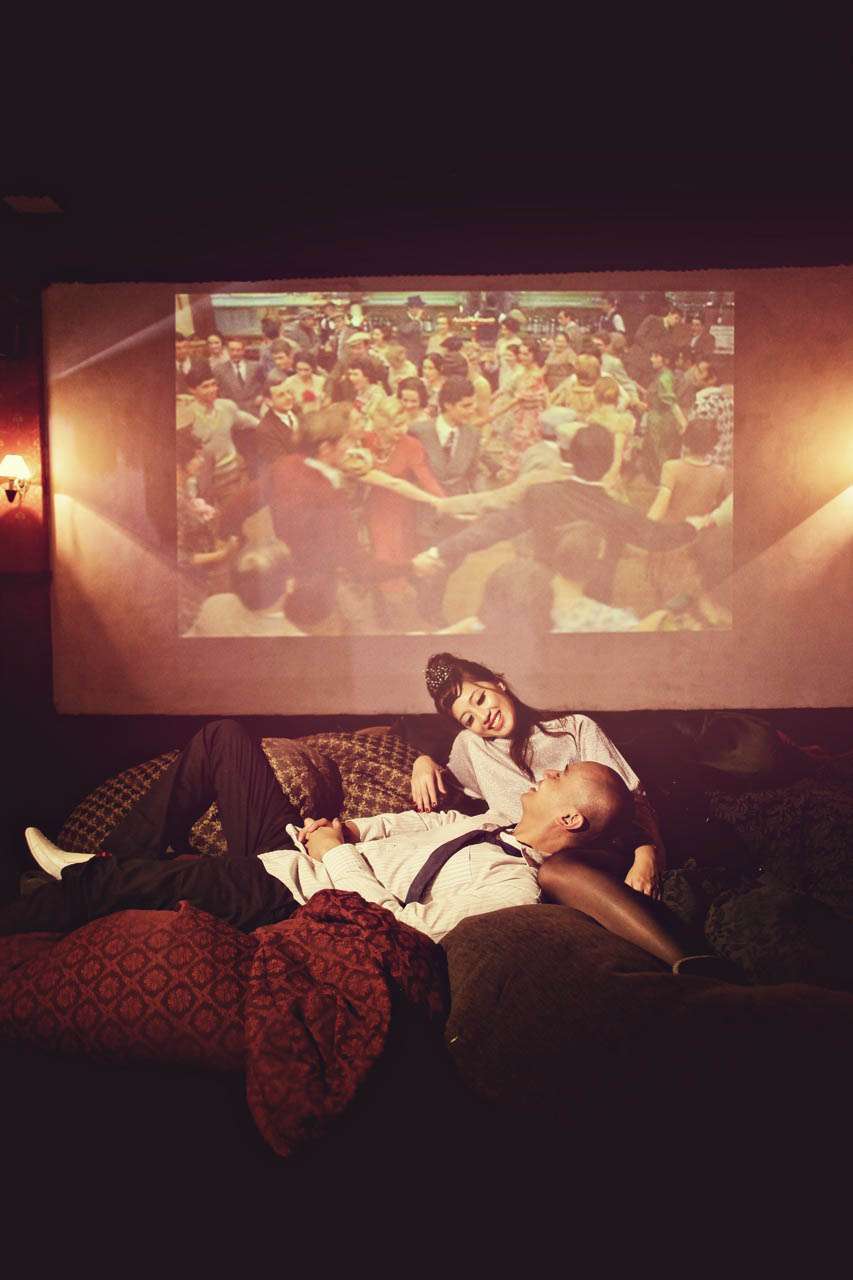 The shoot was set up in four parts, as bride-t0-be Lanie explained, "First set was shot in Mogwai, which is a movie screening/cafe bar in Cubao-X. The vintage feel of this place helped us to achieve the nostalgic treatment we are aiming for. Add to that is the idea of our stylist to play a vintage film which served as our background during the shoot. For the second set which was still shot in Mogwai, its more like vintage with a twist of modernness to it.  I really love how the tiara went well with my messed up hair."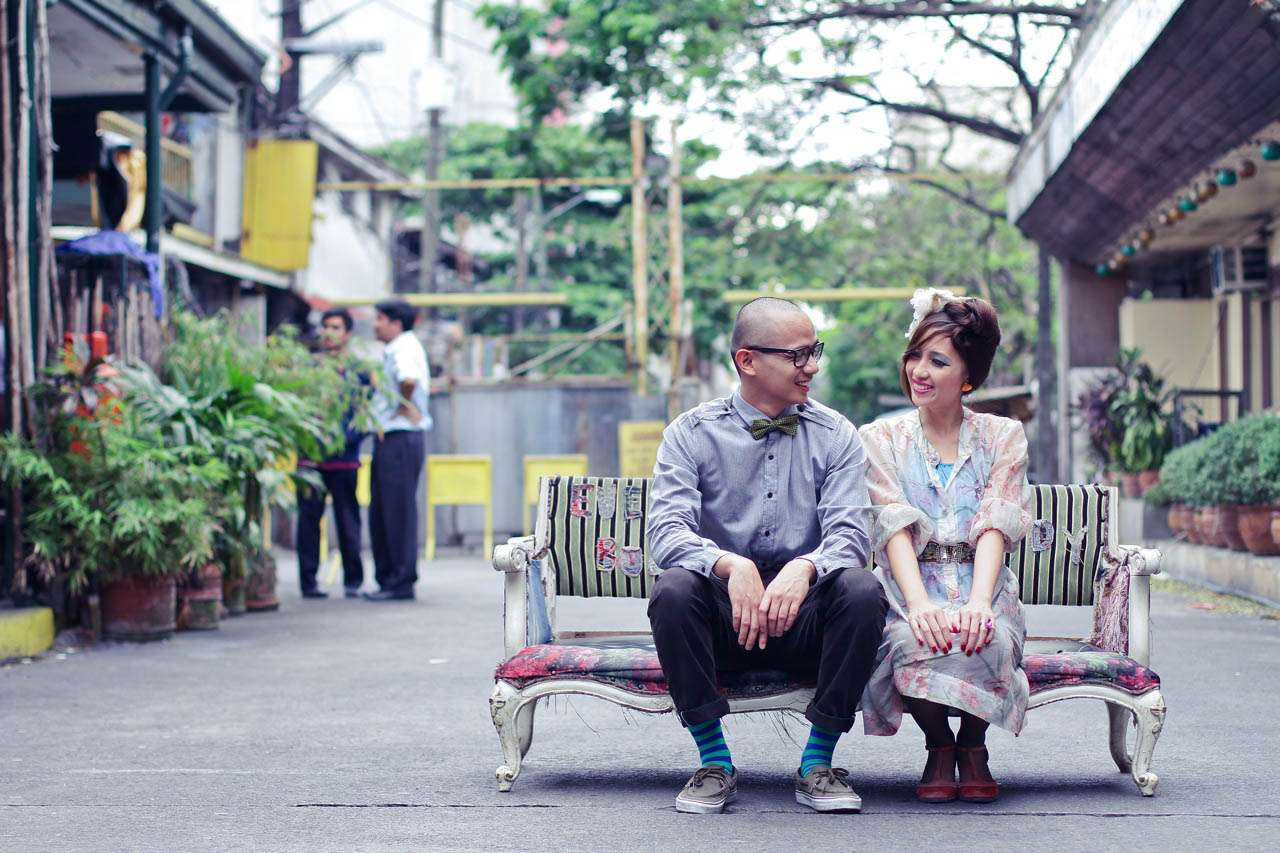 "The third set is quirky and nerdy combined!  First part of this set was shot in a vacant lot somewhere near Cubao-x, "guerilla style". Luckily we were able to finish all the shots just in time before the security shooed as away! Owners of two shops in Cubao-X (Atomika and a little vintage book shop) were all kind enough to let us shoot at their place. Atomika's all "white" room, made the color of our outfits pop while vintage shop's clutter of books and other stuff gave us just the right amount of "weirdness" for this set."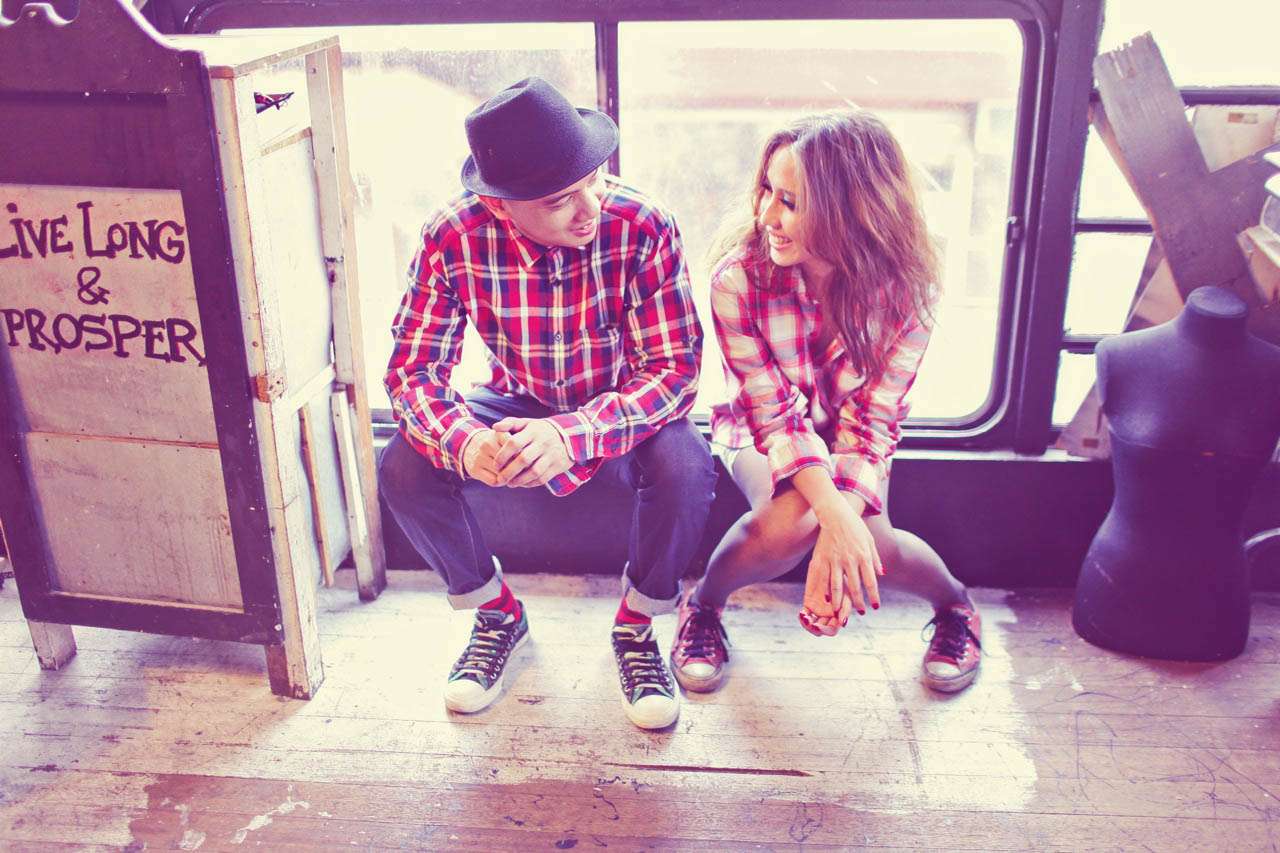 "The last set was just casual and relaxed. We love our matching shirt and sneakers here! I was given an "out of bed" look for this set. This was shot at our stylist shop – Thank You Today. My outfits for this shoot were all from Thank You Today's shop. While Ryan brought in some of his clothes for the 3rd and 4th set. But all these would not be possible without Rock Paper Scissors Photography and Thank You Today's creativity and awesomeness!"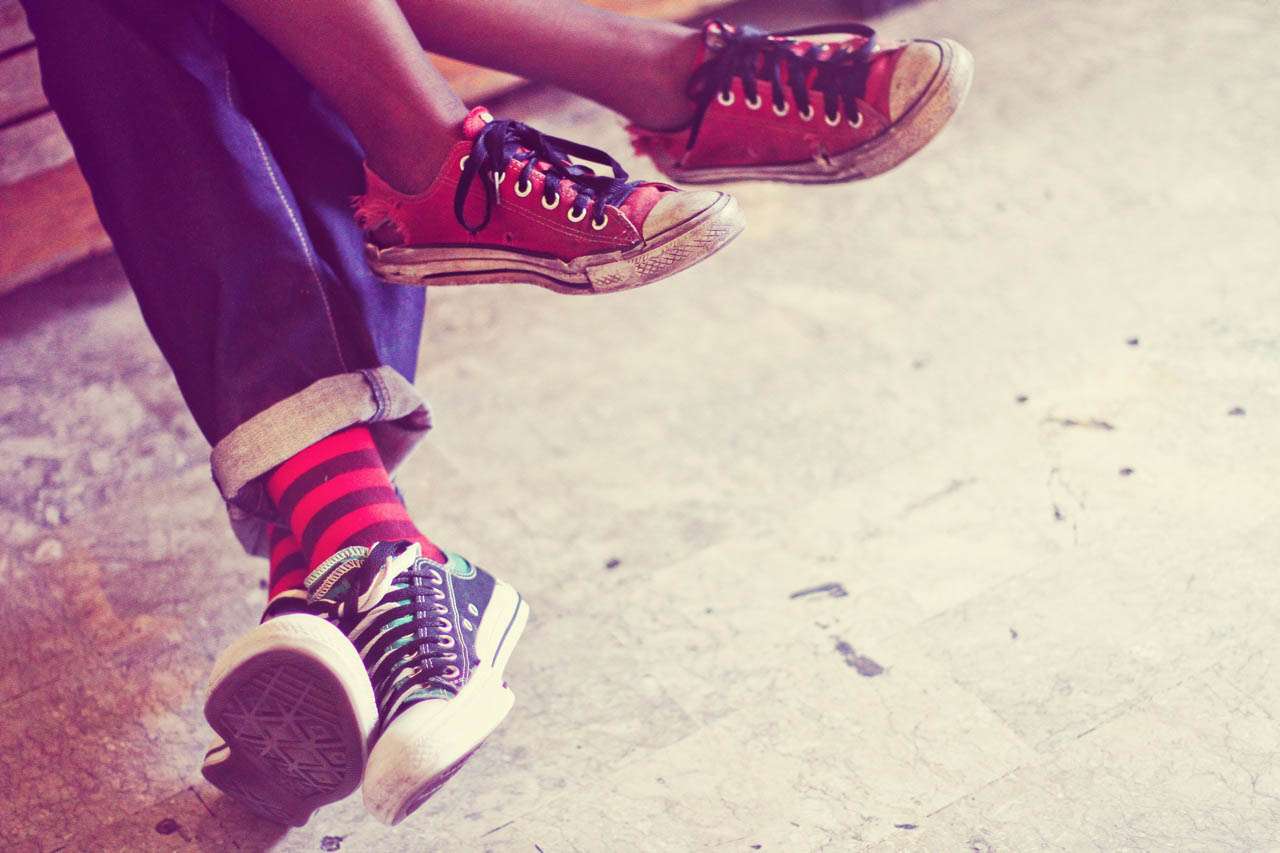 Thank you so much to Ryan & Lanie for sending me an engagement session worth swooning over!
Photography Credit: Rock Paper Scissors Photography