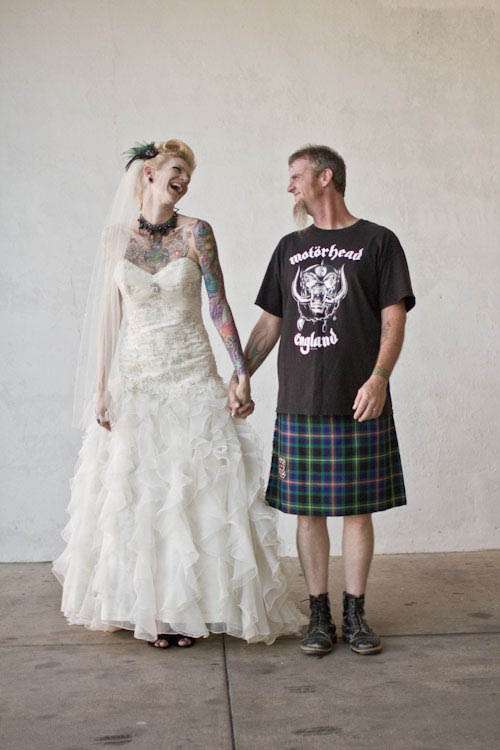 With a budget of less that $6000, Shane & Lisa had to be very creative and clever when it came to planning their wedding. Luckily they had a lot of support from their friends & family and they really got into the DIY!
"Everything about the day was beautiful but what really made it sparkle was all our friends and family",  Lisa told me. "I am so very thankful for them. My family and friends had all mostly come from out of state and immediately started in on making the cake, helping with food prep and cooking, cleaning, decorating, grilling, and cleaning up  (they kicked me out of kitchen during reception because apparently the bride is not allowed to load her dishwasher in her wedding dress.)"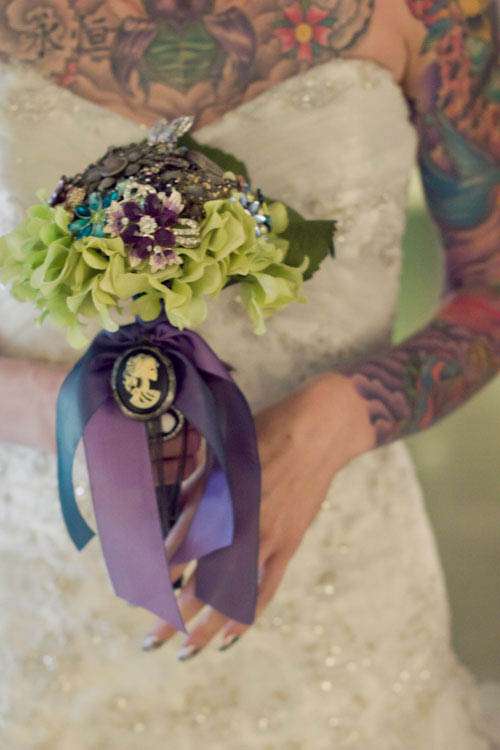 "The biggest inspiration I had was from us and our family," she continued. "We wanted our wedding to reflect who we were  as individuals, as a couple and as a family. Together we have 4 children, I have 3 girls and he has 1 boy. So it wasn't just us making a commitment to each other, we were making a commitment to our children too. It was important to me to keep our true selves in this day. We are a very creative, musical, full of life family so every piece of our wedding meant something that was about us. From the guest signed poster (picture courtesy of our fabulous photographer Margie who did the family picture shoot) to the beer ceremony, which had a Bud Light Lime because that's our compromise beer (I drink Bud Light, he drinks Corona) – even the lanterns had meaning.  We did it OUR way, it came from with in, with heart and soul bared and you can't get much more rock n roll that. Of course the groom in a Motorhead t-shirt and Docs, Bride in black spiked 4  inch heels walking down to Type O Negative "Love you to Death"  pretty much seals the deal on Rock n Roll."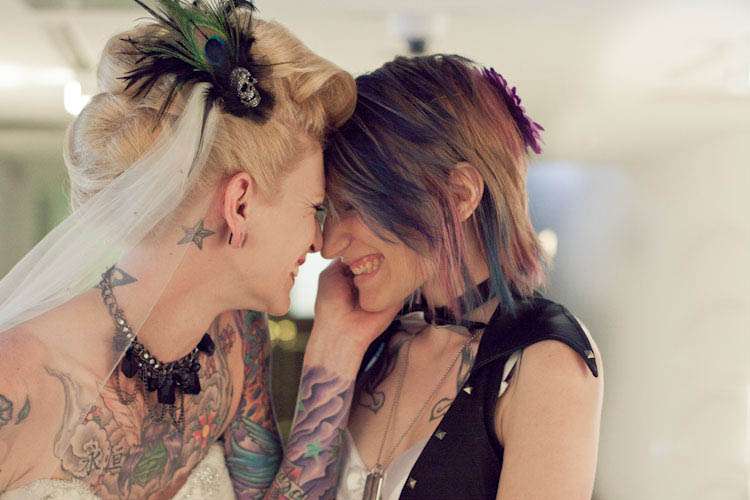 "My oldest daughter (18) walked me down the aisle, with my two youngest leading the way.  It was important to me that she be the one to "give me away." We have been down many roads together and her approval on this was important to me, her toast later in the evening showed me that and there wasn't a dry eye in the room."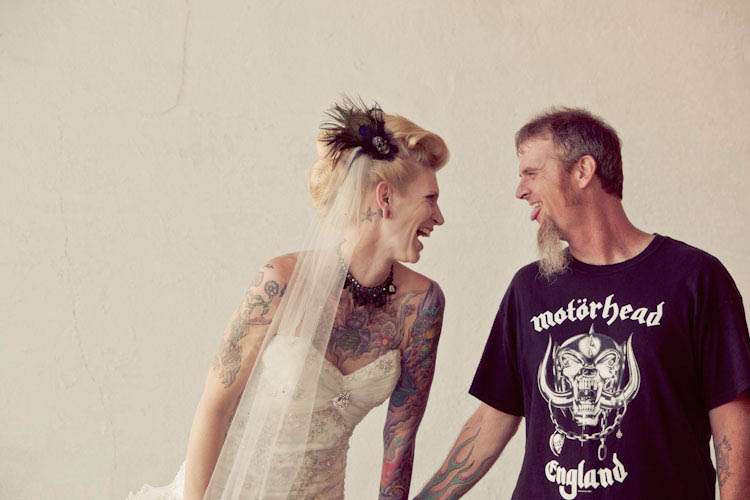 "Most aspects of the wedding were DIY. We were on a very tight budget and I was very much into making our wedding personal.   I made the invites with maps and info, the brooch bouquet, the ring box, the hand fasting cord, the veil, the hair pieces, the cake design, decor and cake stand (we saved a log from being mulched), the cootie catcher (paper fortune tellers) programs. The decor was all items we either had or could use in our home after and some homemade such as the spaghetti jar lanterns hanging on the porch. The food was all prepared by myself or my wonderful family and friends and we wrote our own vows."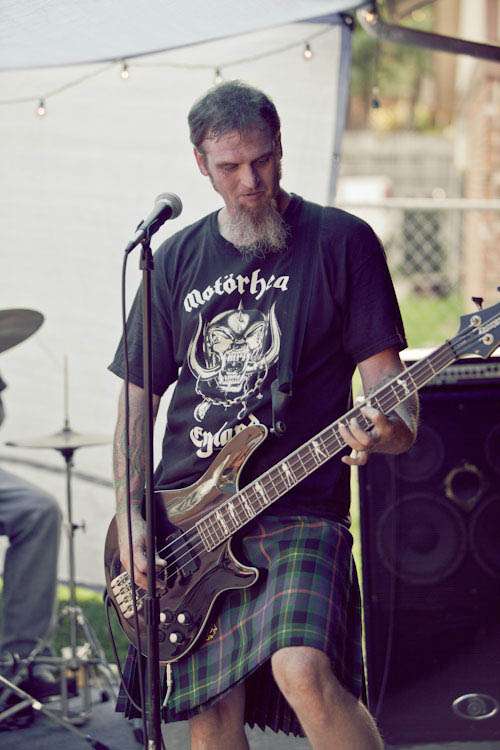 This is such a fabulous wedding! Both sweet and punk rock at the same time. I love it!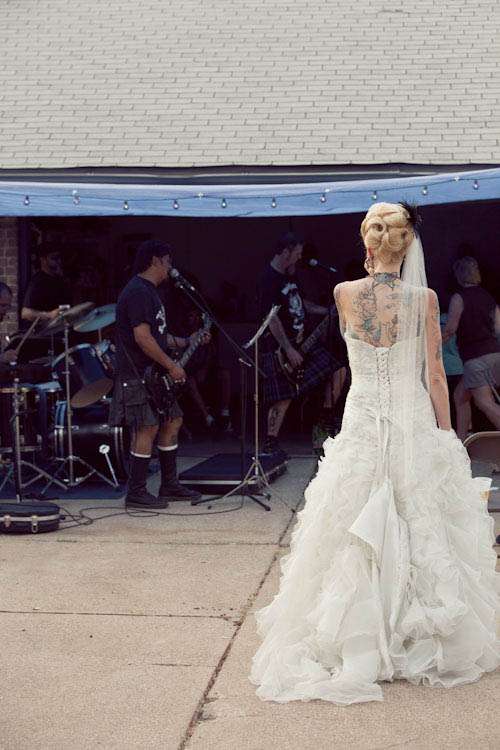 Huge thanks to Shane & Lisa and their photographer's TreeHouse Weddings for sharing this today.
Photography Credit: TreeHouse Weddings
Ceremony Venue: McKinney Performing Arts Center (MPAC) McKinney, Texas
Reception Venue: Couple's House
Bride's Dress: Mia Solano
Bride's Shoes: Sam Edelman
Bride's Headpiece: DIY
Bride's Necklace: Vera Wang
Groom's Kilt: Scotland Forever
Bridesmaid's Dresses: Eden Maids
Cake: DIY
Flowers: DIY
Band: Bobblehead (Groom's Band)