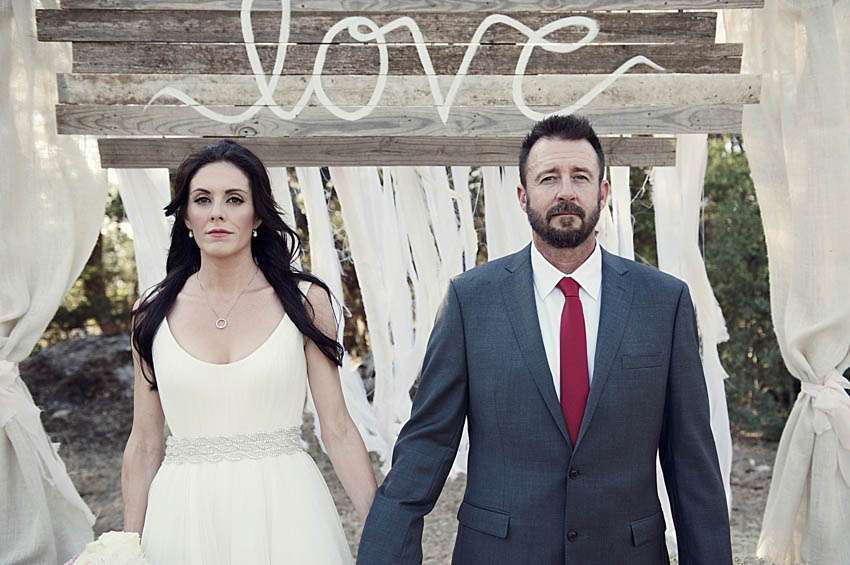 You might mistakenly think that Jessie & Mark's wedding is a little on the pretty and elegant side for me, but you'd be wrong. On the odd occasion (in between all the tattooed chicks and badassery) I do like to swoon over a genuinely beautiful wedding like this one.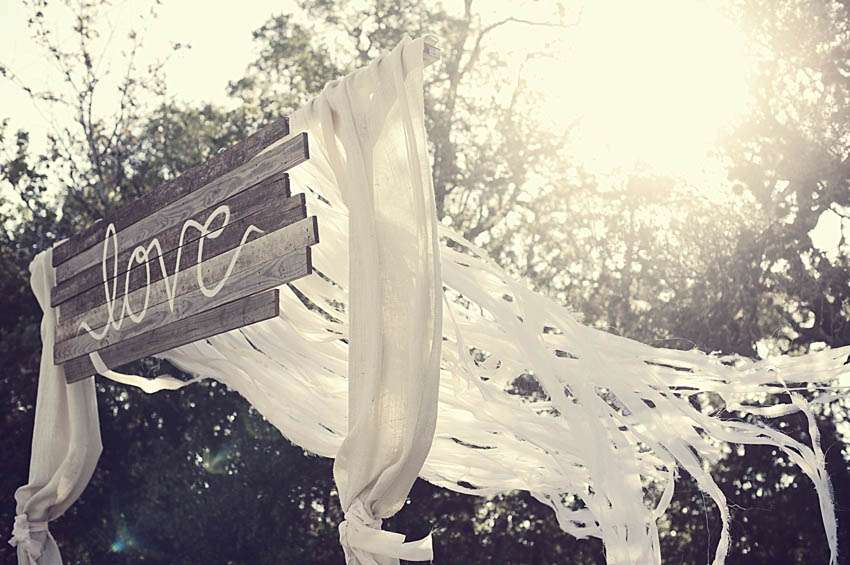 The outdoor ceremony wedding and rustic barn reception were held at Fischer Hall, Texas. The bride wore a Priscilla of Boston gown which she found on preownedweddingdresses.com and real flowers in her hair.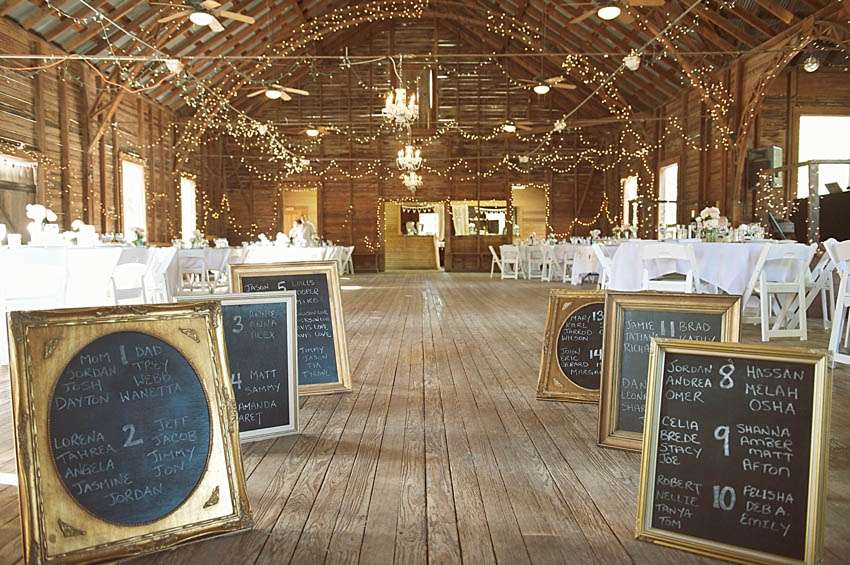 "Our inspiration was sort of Footloose meets a vintage romance," Jessie told me. "i.e soft beautiful flowers, vintage vases, mismatched plates and silverware, personalized touches for each guest, good wines and rockin' music to dance the night away! What better place to do it in than an old dance hall that is more than 100 years old?!"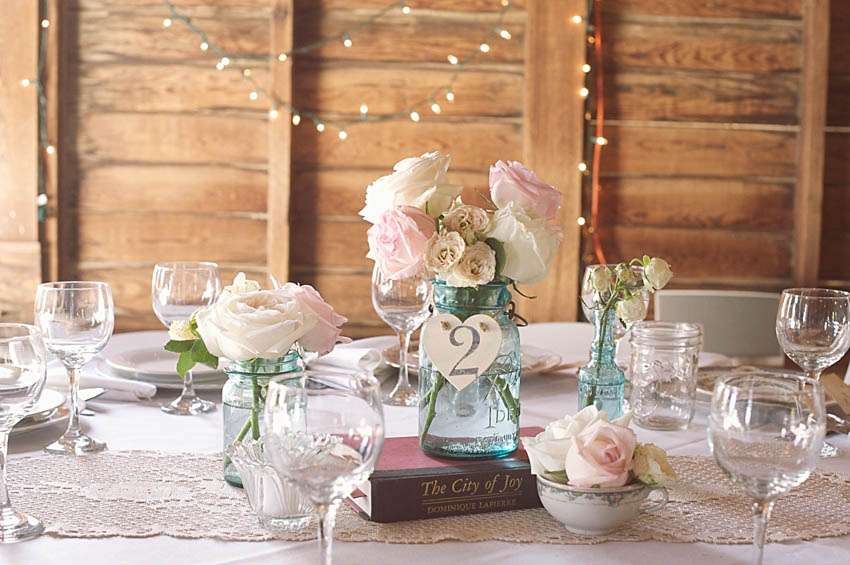 "Our entire wedding was DIY. Everything," she continued. "We even hunted down enough vintage mismatched plates and silverware for every guest. Our awesome family and amazing friends all pulled together to make it happen. Anna did the flowers. Noi dj'ed. Emily almost gave herself a heart attack helping bake the gluten free cupcakes. My baby brothers, their ladies, Mark's sister and brother in law came in at the crack of dawn to help set up the hall. But think our best diy story is about the spoons…"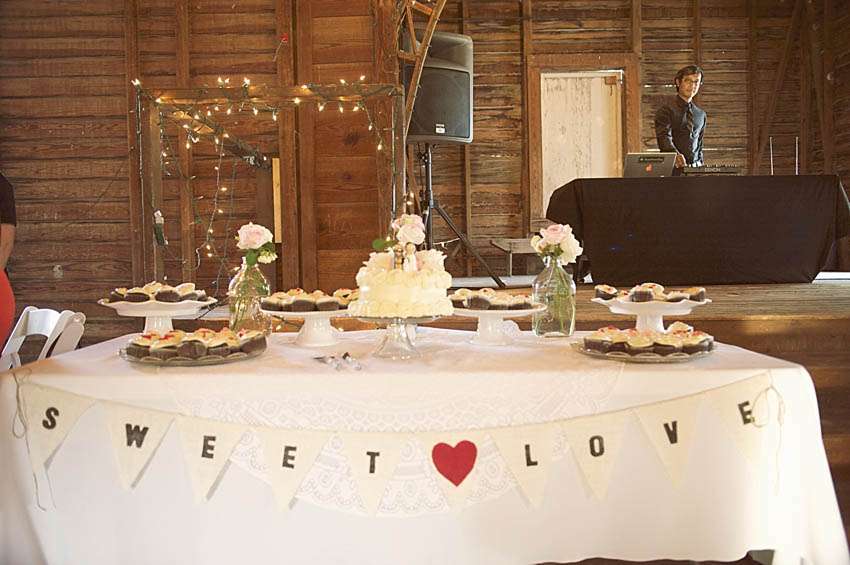 "After seeing the idea (on god knows what blog, I stalked many wedding blogs during my planning!) of a set of personalized wedding party spoons I decided that we were going to do them for all of the guests. It seemed so awesome and easy in hindsight. Awesome yes. Easy no. But it didn't matter because we wanted each guest to have something really unique and special. I first had to round up all of the spoons, all 140 mismatched vintage ones plus extras for mistakes…And although I love my husband he didn't understand that not just any spoon would do, it had to have a specific type of handle pattern to appease my crazy vision. So this task was all me. Once gathered they then had to be pounded flat and everyones name hand hammered into them. 120 spoons, a whole lot of profanity and a few thrown spoons later we were done. It was way more work than my crazy wedding obsessed brain had anticipated but damn they were awesome. Thanks to Nathan we have pictures to prove it!"
Agreed Jessie, these are freaking beautiful. I would definitely love to receive one of these as a wedding favour…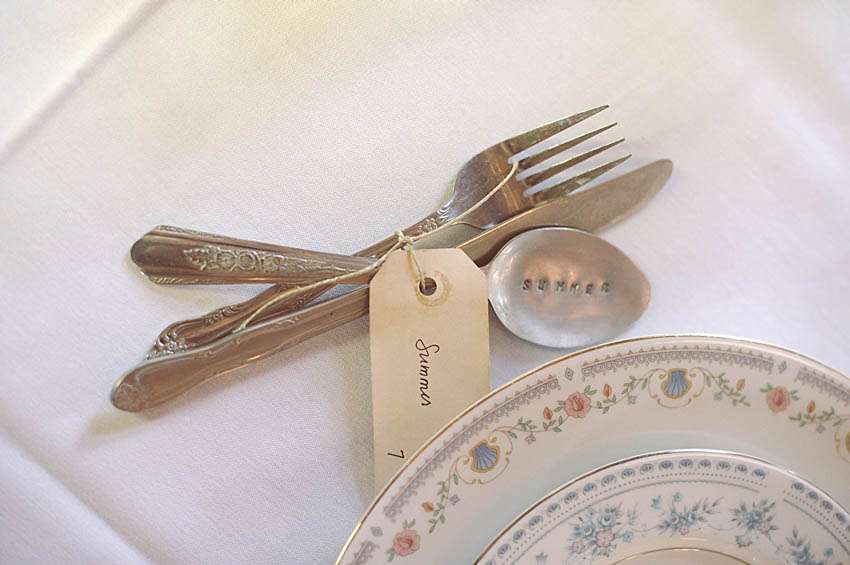 "Not everything went as planned that day," she concluded, "but that didn't matter. In the end it was all about us, hand in hand, celebrating our journey with everyone we love."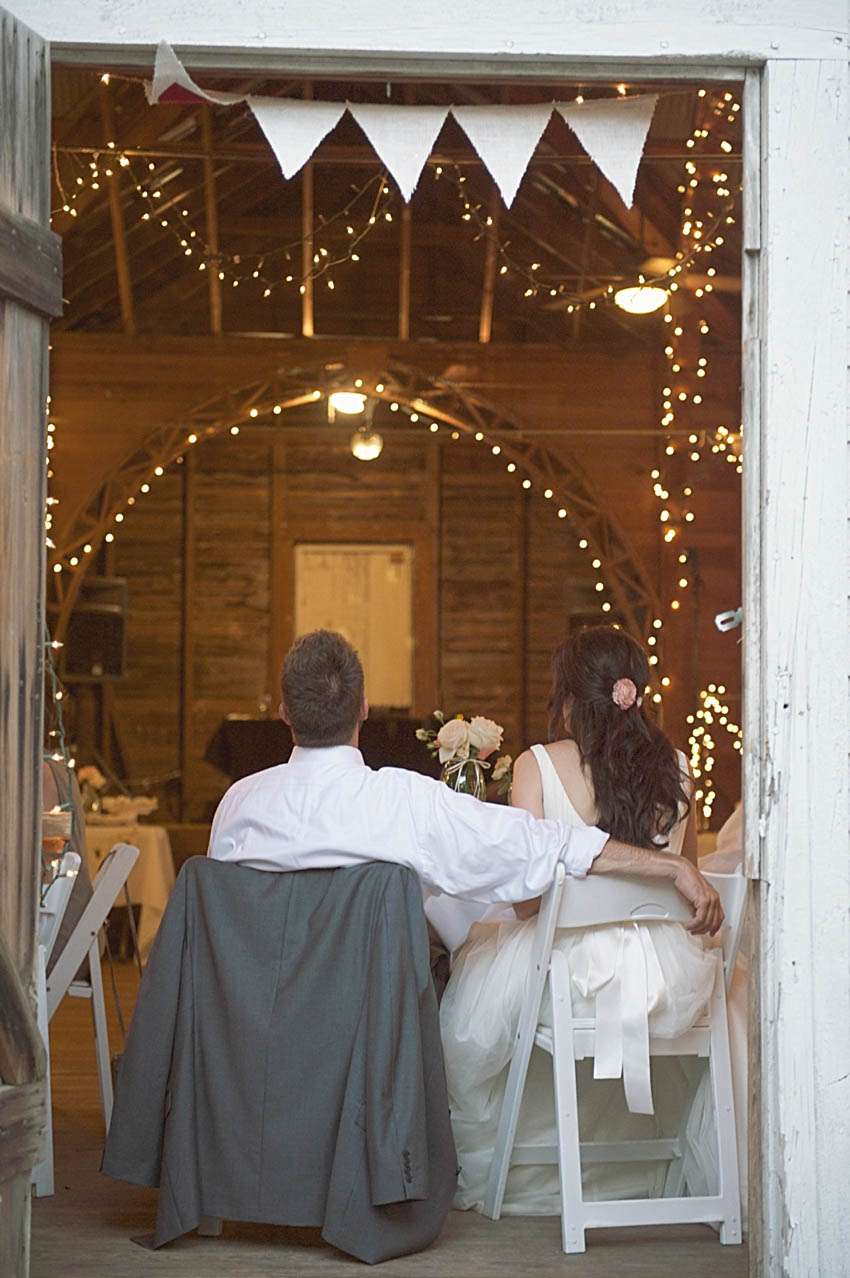 Thank you so much to Jessie & Mark and their photographer Nathan for sharing these today.
Photography Credit: Nathan Russell Photography
Venue: Fischer Hall, Texas
Bride's Dress: Priscilla of Boston
Bride's Shoes: Dolce Vita
Groom's Outfit: Calvin Klein
Bridesmaid's Dresses: "My bridesmen were my brothers, they all wore different color ties in the same style from original penguin"
Cake: DIY
Flowers: DIY
DJ: DJ Noi