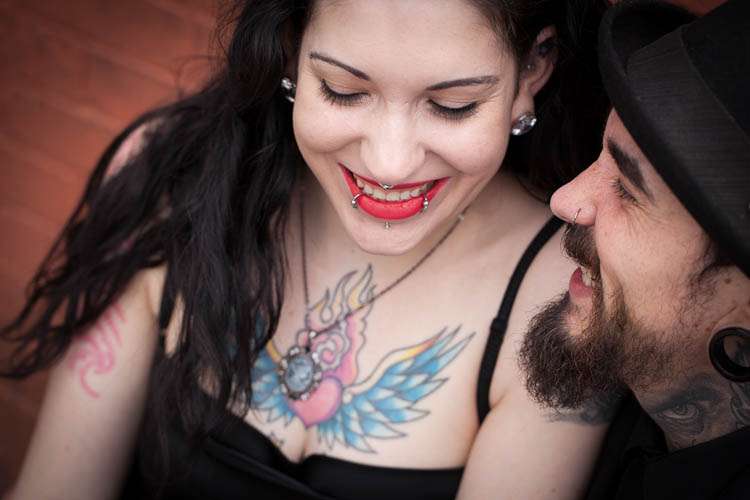 Liz & TJ's engagement session and silent movie inspired video are simply perfect. The couple met in a tattoo parlour and so getting a tattoo together as part of their engagement session is both appropriate and awesome.
Plus The Exorcist is arguably the most controversial movie ever (or it was in it's day) and the second part of their shoot took place on those famous steps…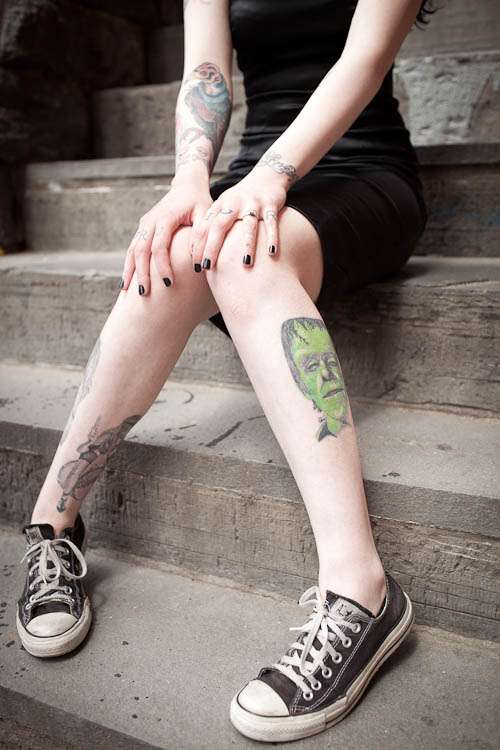 Enjoy! (and make sure you watch the rad-as-hell video too)
Thanks to photographer Kristi and Liz & TJ for sharing this shoot with us today.
Photography Credit: Kristi Odom Photography
Tattoo Parlour: Jinx Proof Tattoo, Washington, DC
Bride's Dress: Dolce and Gabbana rented from Rent the Runway