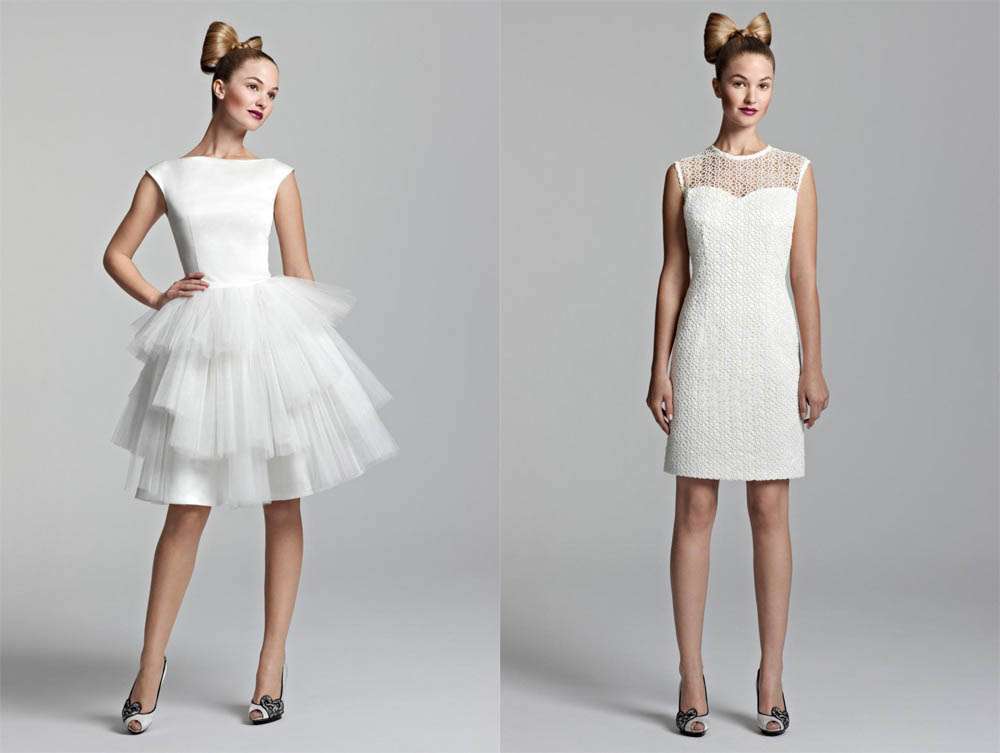 'Amaze' and 'Edith'
Tobi Hannah is one of my favourite new designers. Not only is she super lovely, but her (exclusively) short wedding dresses are utterly perfect for Rock n Roll Brides…and just you wait until you hear how affordable they are. Prices start from just £750.
Tobi also offers a full bespoke service if you want to design your own dress from scratch. The Bespoke service takes just 5-8 weeks from initial consultation to receiving your dress. Simply fill out her online form to get the ball rolling.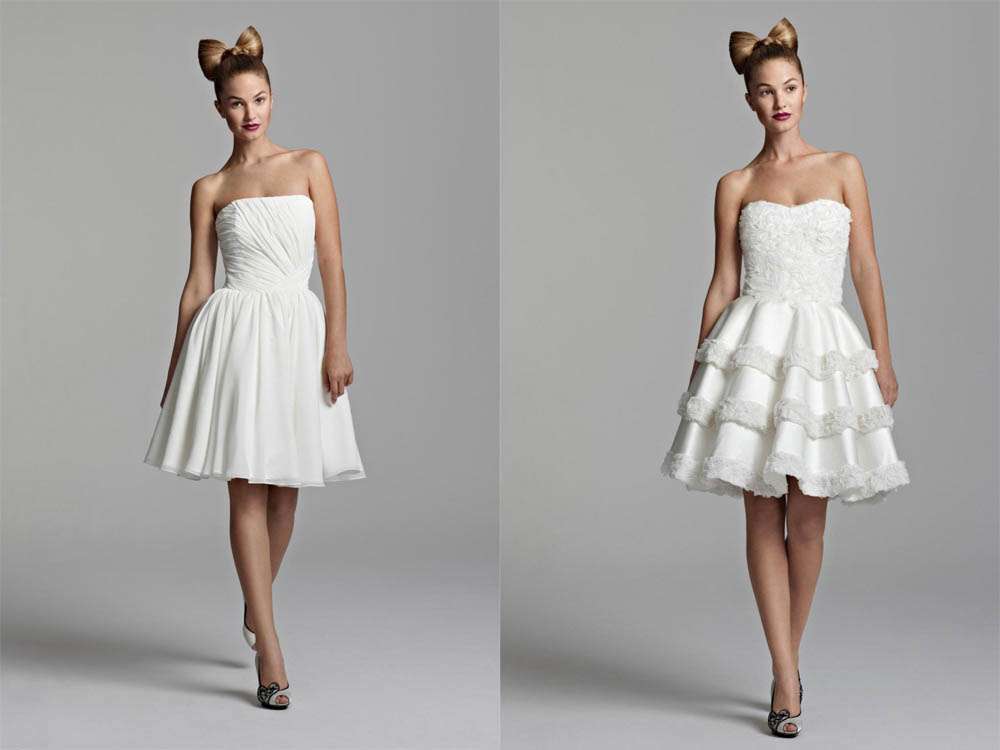 'Mary' and 'Natalyia'
She explains, "The Spring Summer 2012 collection is inspired by the youth of the mid to late 1960's and their sense of assurance, serene beyond all years. The collection can be summed up in three words – youthful, free-spirited and fun. Tobi Hannah Bridal – Intricately detailed short and tea length wedding dresses for the modern bride."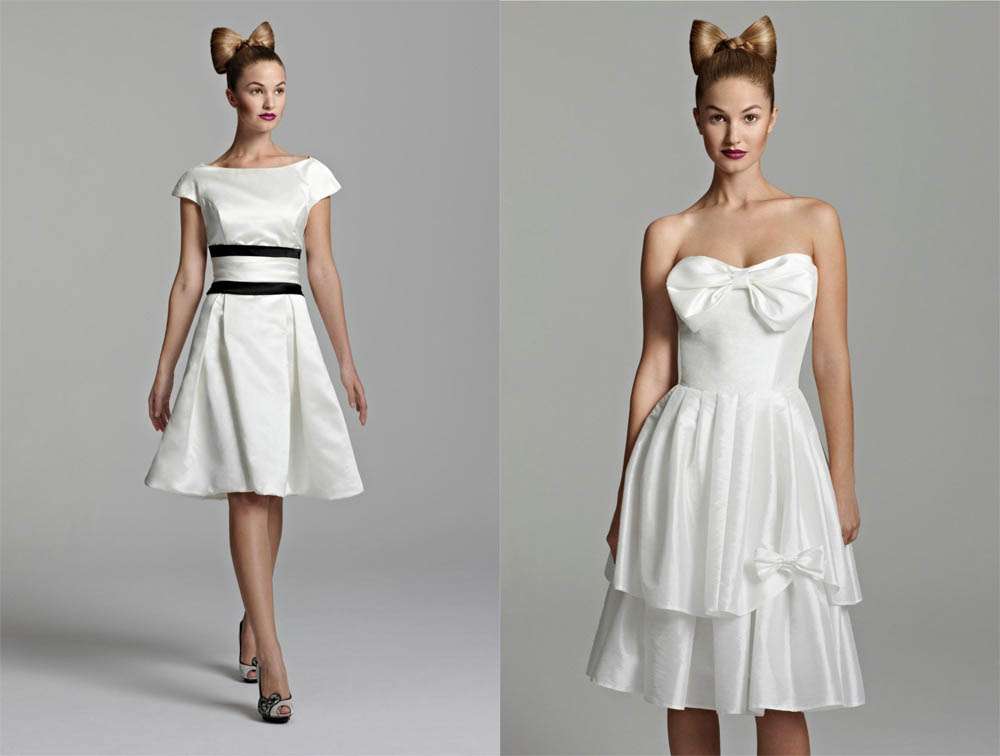 'Peyton' and 'Vera'
I am proud to share her newest collection with you today. Be sure to check her out today!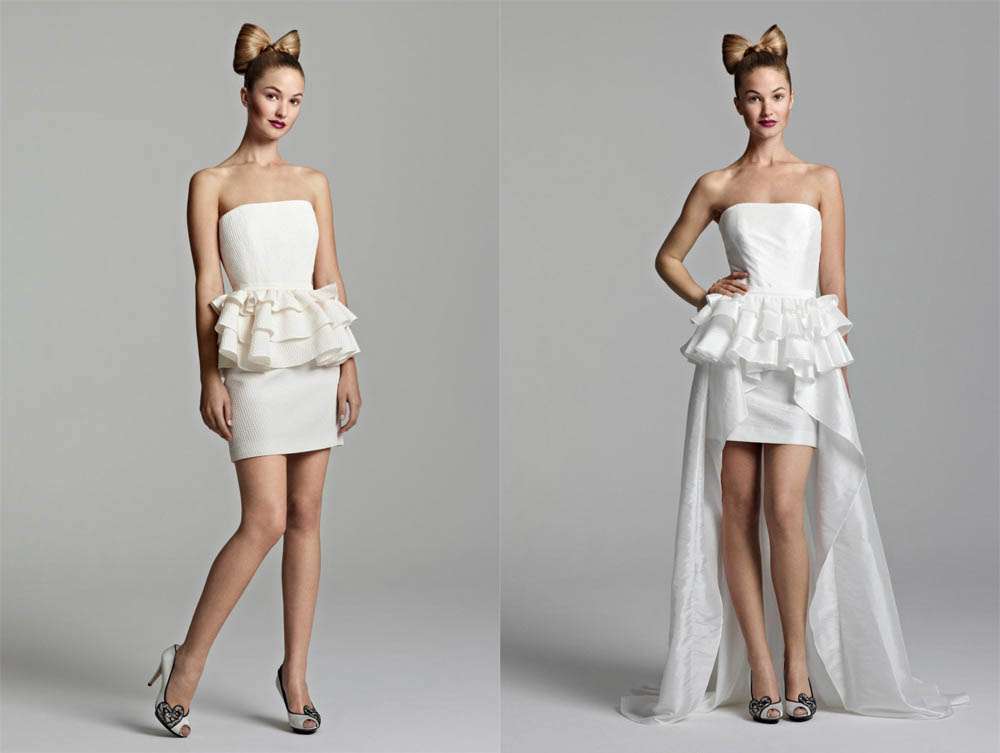 'Penelope' and 'Olga'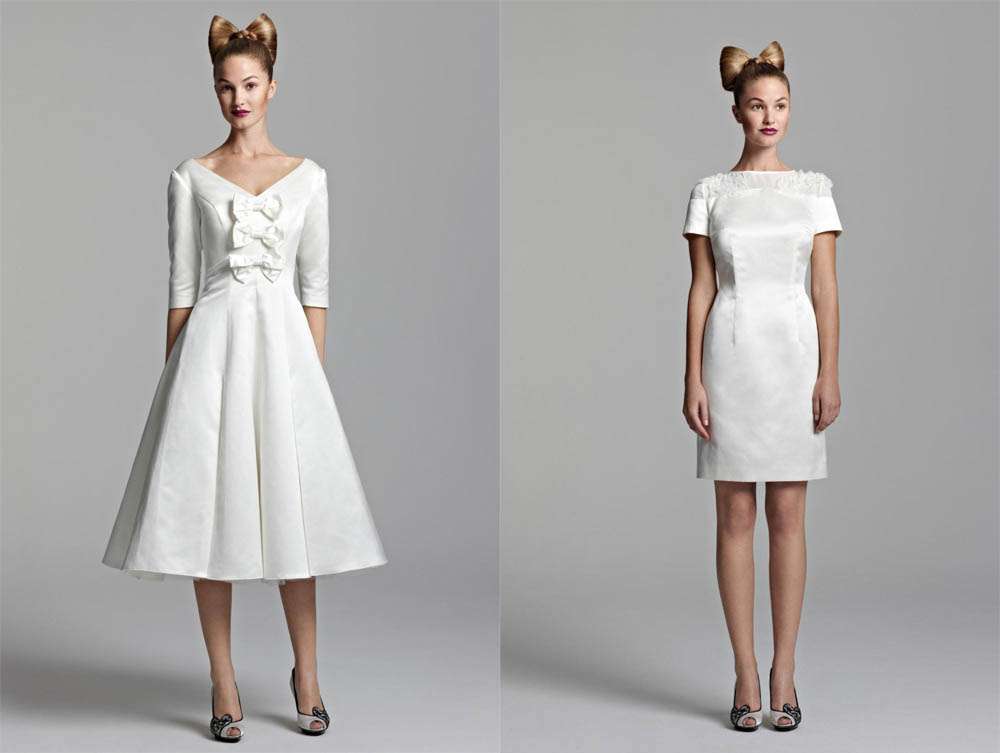 'Faith' and 'Jean'
*This is not a sponsored post. I just love.