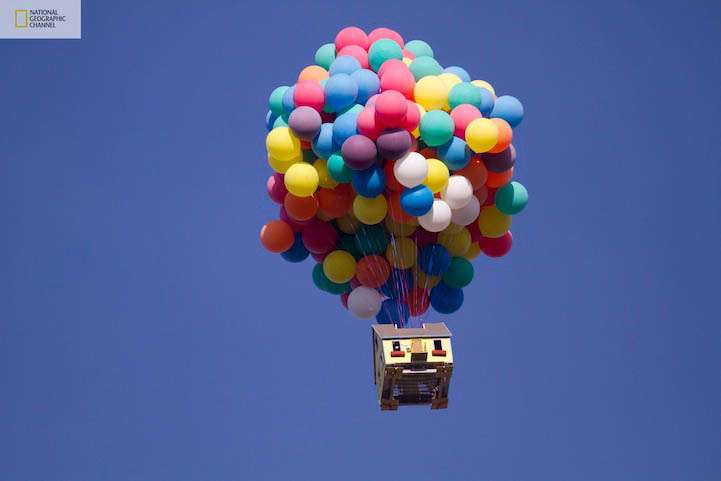 Photography Credit: Up-Inspired Floating House – wow! Eugene's Blog via The National Geographic (click for more photos)
I'm starting this weeks post with TWO exciting announcements. First off, the winners of the adorable Twinkie Chan cupcake garlands are…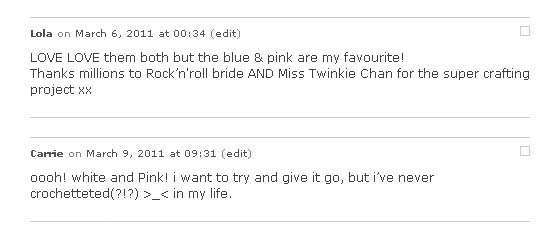 Huge congrats ladies! You should receive an email asking for your shipping info soon and then Twinkie will send them out to you.
Talking of contests, don't forget that I'm currently hosting a free wedding photography competition with Xanthe Roxburgh – who doesn't want free wedding photographs?!
♥  ♥  ♥
And second of all…I have some exciting/scary news. On Monday 21st March (a week on Monday) I have been asked to make my catwalk debut at the Luella's Boudoir Wedding Fair at One Marylebone, London. Oh beeeeeeep!
I will be wearing a number of Luella's newest items – including debuting the Australian designer Joanna Johnson's new bridal range – never before seen in this country…she even dressed 5 people at this years Oscars. Yes. My life is that ridiculous.
I am both honored, excited and absolutely terrified all at the same time and I really hope some of you will come down to support me/see me (probably) fall on my arse.
This show is on from 6-9pm on the Monday. Tickets are available now for just £12 each (or two for the special price of £18) with £2.00 per ticket going towards The Eve Appeal. Tickets are limited so book yours now by emailing info@luellasboudoir.co.uk or call 020 8879 7744.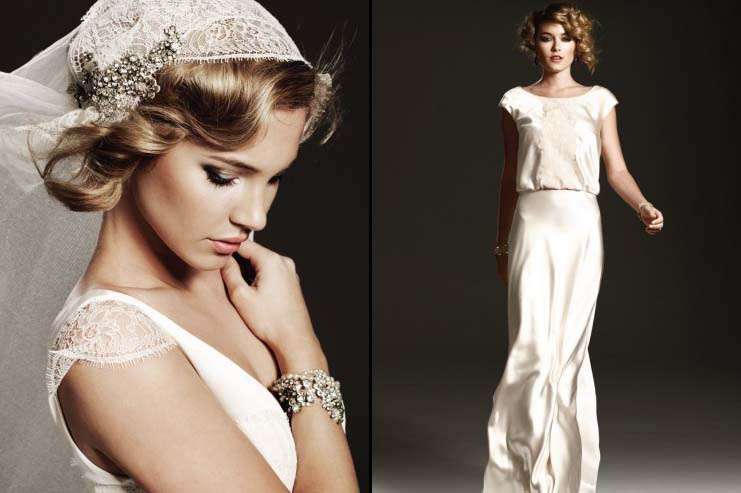 Check out more of Joanna Johnson's gorgeous designs on her website…ooh I wonder which one I get to wear!?
♥  ♥  ♥
OK enough excitement for one day…let's get on with these treats!
♥ Matt and Maria's Fireplace Engagement Session
♥ 3D photo booth – DIY Tutorial! Oh yes
♥ LACE: New Twists on an Old Tradition
♥ Is it cool to haggle with wedding vendors?
♥ TOMS Shoes Wedding Collection it's about time! these are so awesome…Rock n Roll Bride's take note.
♥ Homemade South African Wedding
♥ {Can't Afford It/Get Over It} Swiss Dots & Polka Dots! – so in love with these cheaper wedding dress alternatives
♥ Intimate San Francisco's City Hall Wedding
♥ Fresh Greens + Blues: Painted Furniture – so utterly gorgeous
♥ Killer Fashion Blogging: 50 Ways to Take Your Fashion Blog to the Next Level – Brilliant post (I wish I'd written it!) and advice that is totally transferable to any type of blog – so wedding bloggers take note!
♥ Roselyn + Ben's Strawberry Farm Wedding (photo by Gideon Photography)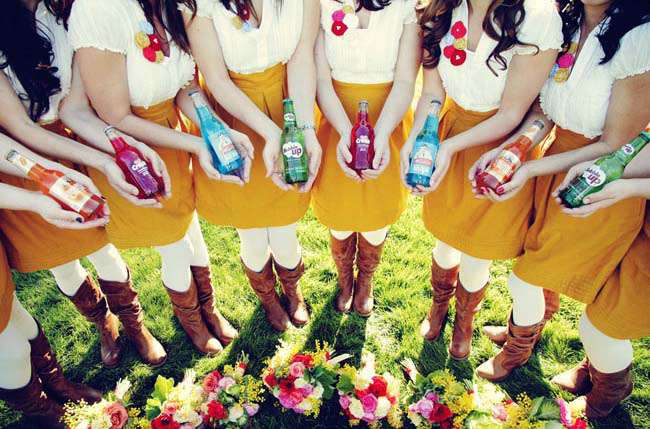 ♥ Eric and Erin's tattooed summer engagement
♥ The Woman in Black – black wedding dresses rule!
♥ Jessica's Beautiful Bridals
♥ A Love Shoot in the Desert – Styled by the fabulous Jen of Green Wedding Shoes
♥ The society of thrift geniuses: Jessica & Jason
♥ Light Up Paper Palace – WOW!
♥ Sullivan's Island Wedding
♥ Australian Countryside Wedding – jaw dropping
♥ Vintage finds for a modern world: smile for the camera
♥ Definitive hair answers. For now – great tips for dying your hair unnatural colours too
♥ What Makes a Great Marriage? by Stephanie & Anthony (I featured their Sydney wedding this week) Hilarious! via Jonas Peterson ♥
♥ Rock n Roll Bride reader Maria send me her awesome Enya/Prodigy mash up first dance video! ♥