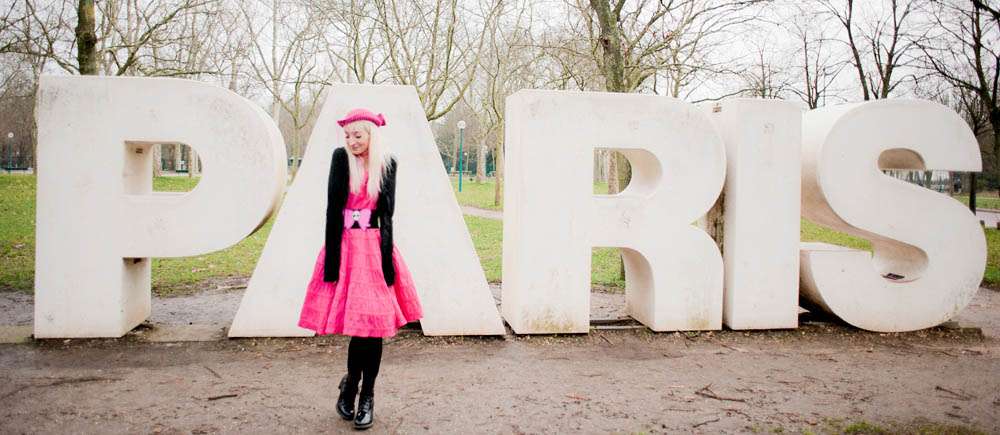 It's not often that I post a non-wedding photo shoot, but when I found out that two of my favourite bloggers Gala Darling & Nubby Twiglet were off to Paris, and that while they were there they were doing a photo shoot with one of my favourite photographers, well I couldn't help but ask them all if I could blog the photos too.
(note: technically there are some wedding elements in this…Nubby got married in Vegas last September and the white sequin dress was her wedding dress!)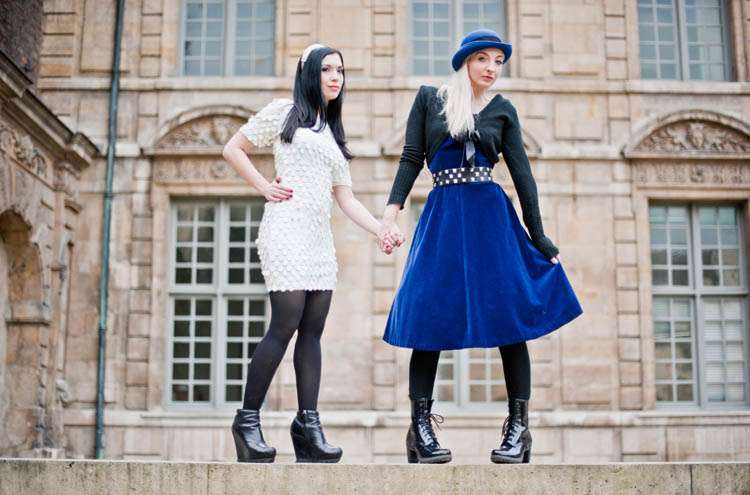 "Gala and I met online after she linked to one of my Parisian Trash the Dress photos shoots that you featured on Rock n Roll Bride," photographer Juliane Berry told me. "When I heard she and Nubby were coming to Paris, I suggested doing a photo shoot. The shoot was a collaboration between Gala, Nubby and I. My vision for Gala's photos was vintage with vivid colours.  She liked the idea and brought the most perfect vintage dresses and hats for the shoot.  For Nubby, I visualized a lot of black and white with red.  I even brought along a red beret for her to wear for a few shots."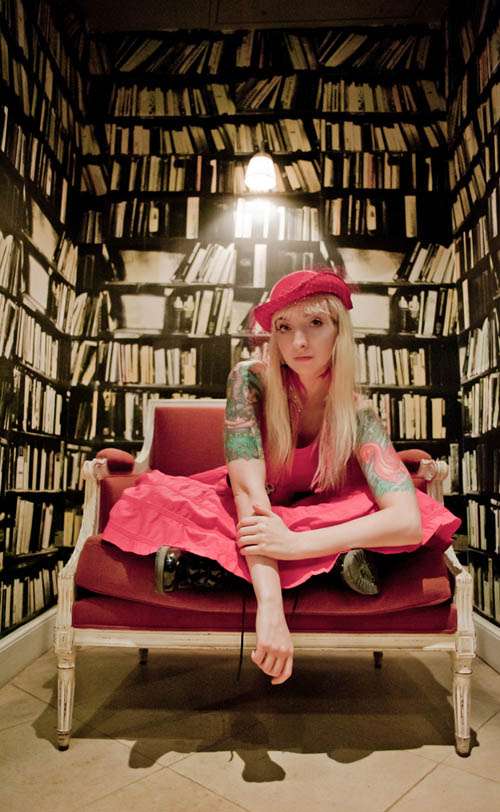 Gala continued the story, "Nubby & I had an incredible time in Paris & I think it shows in the pictures! It was Nubby's first time in Europe, & we really wanted to commemorate the experience with a fantastic set (or two… or three!) of photos."
"Our aim was to capture our individual styles in a very Parisian setting!  Nubby is very minimalist cyborg, while I am more of a psychedelic lady who lunches, & we wanted some photographic evidence!"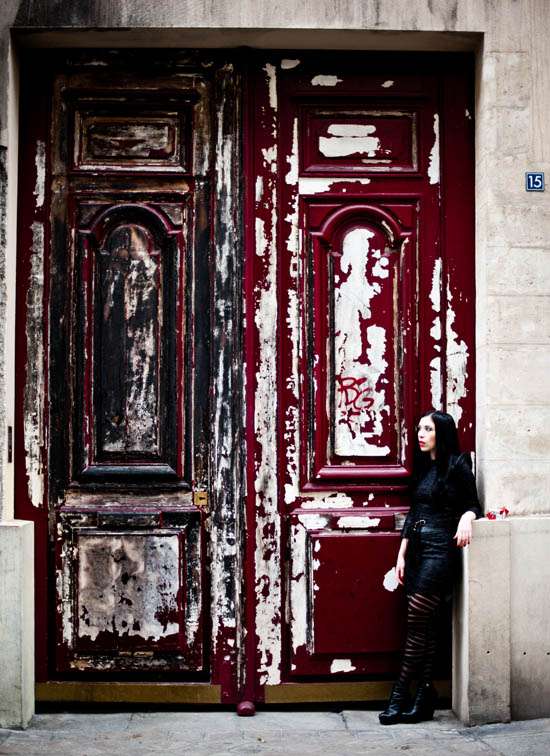 "We shot all over the place: in front of brightly-coloured doors in Le Marais, sprawled on the polka-dot carpet at our hotel (Hotel du Petit Moulin), jumping on our bed (naughty girls!) & in parks of all kinds…"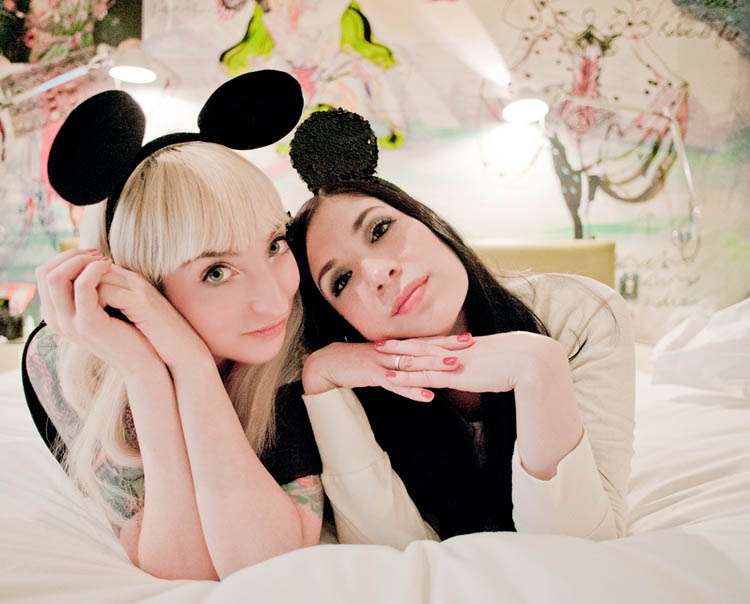 "We owe Juliane a massive debt of gratitude for taking the day to hang out with us.  We had so much fun, we couldn't have had a better time.  She is just so chill & up for anything.  We walked around Le Marais, stopping whenever inspiration struck & talking up a storm!  Even better, we absolutely LOVE the pictures. She made us feel so comfortable, which makes shooting so much more fun & the images feel like "us", as opposed to some weird awkward posed nonsense!"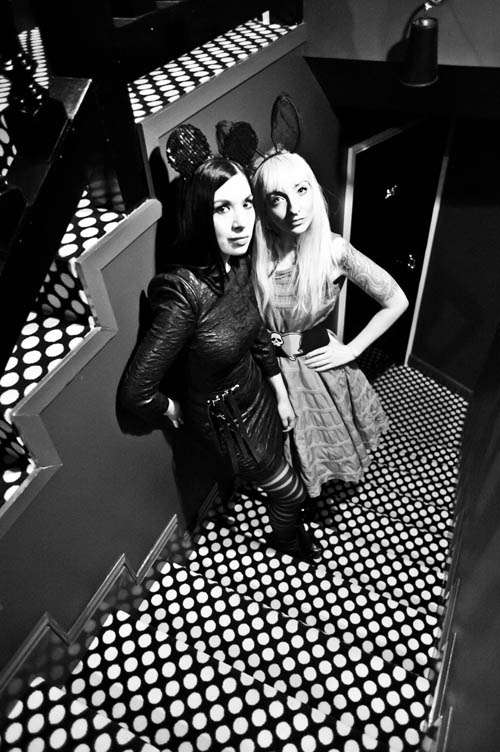 "Juliane has been emailing me regularly with even more pictures from our day together, & they fill me with so much happiness!  It's like getting a little treasure every time I check my inbox.  She spoiled us rotten… After our experience, I now want to do a session in every city I visit!  Sure beats your average tourist snaps!"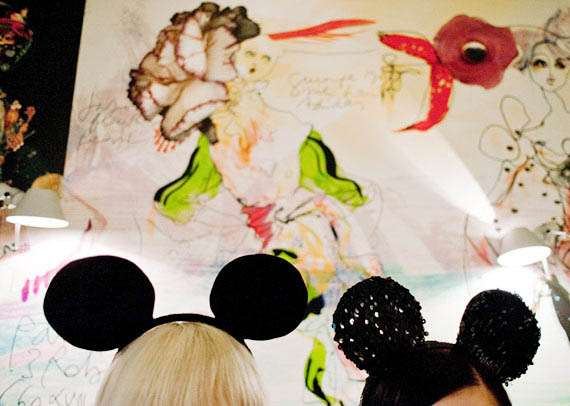 How awesome huh? I know what I want to do on my next trip to Paris. More photos! (you remember my epic Parisan shoot right?!)
For more photos from the shoot, be sure to hop over to Gala & Nubby's blogs.
I have so much love for Juliane, Gala & Nubby – thank you so much for allowing me to share these today.
Photography Credit: Juliane Berry