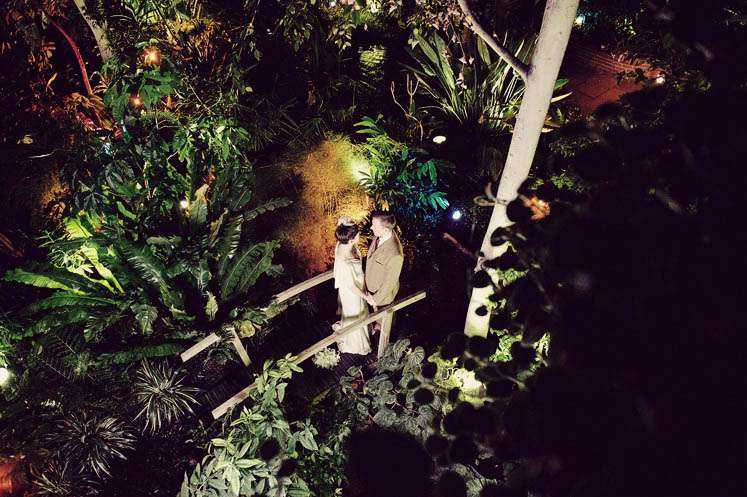 Alison & Tim were married in January at the conservatory in The Barbican, one of London's most iconic arts centres. It was a cool mixture of vintage and modern, reflected perfectly by what the couple wore and their dramatic venue. Alison looked beautiful in a Peter Langner dress, a pill-box hat by Jane Taylor Millinery and Emmy shoes. Tim and his best man both wore classic Cording's green tweed suits.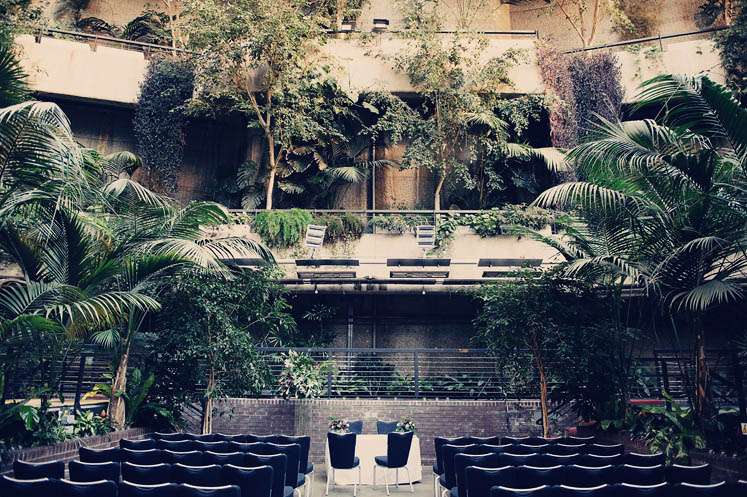 The venue is famous for it's 1960's architecture which provided their photographer Rik Pennington with some great locations for the portraits. The venue for the wedding service was the palm conservatory at the top of the Barbican – another beautiful space – and one you certainly wouldn't expect to find in the middle of London. The conservatory plays home to palm trees, ferns, running water and even exotic birds!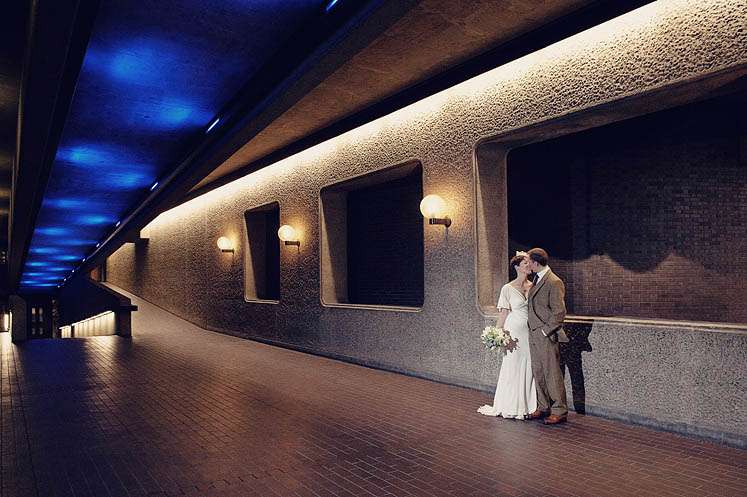 After the service the couple headed further into the palm house for portraits. "We wanted to capture the unique atmosphere of the venue," photographer Rik told me. "It's not every day that you feel like you're in the depths of an exotic jungle in the middle of London! From there we headed out onto the sky walkways around the Barbican to get some cool shots using the strong lines and geometry of the architecture. We loved the blue lighting under one of the walkways and set up a few shots which couldn't have been more of a contrast from the conservatory."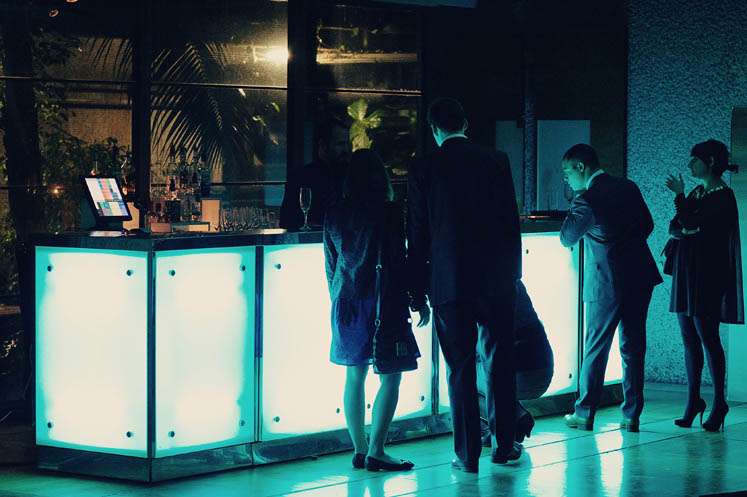 The reception took place in the garden room which has the dramatic backdrop of the conservatory on one side and the illuminated tower blocks of The Barbican on the other.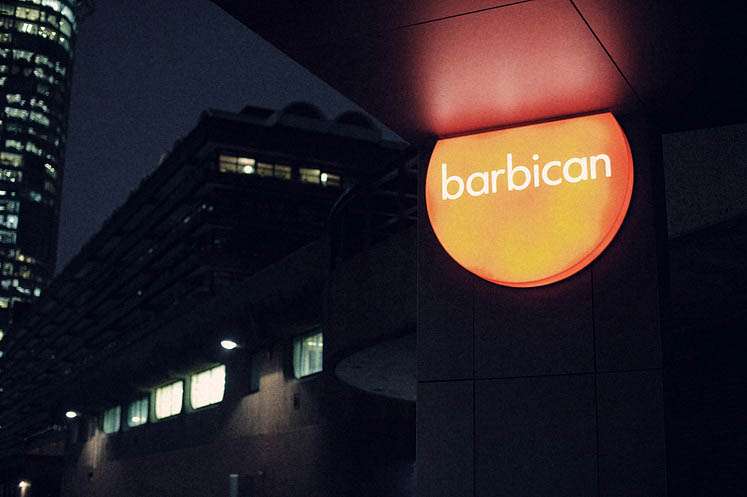 Special thanks to Alison & Tim and their photographer Rik for sharing these stunning images today.
Photography Credit: Rik Pennington Photography
Venue: The Barbican, London
Bride's Dress: Peter Langner
Bride's Hat: Jane Taylor Millinery
Bride's Shoes: Emmy
Make up: Kristina Gasperas
Flowers: Hybrid
Cake: Cakesisters