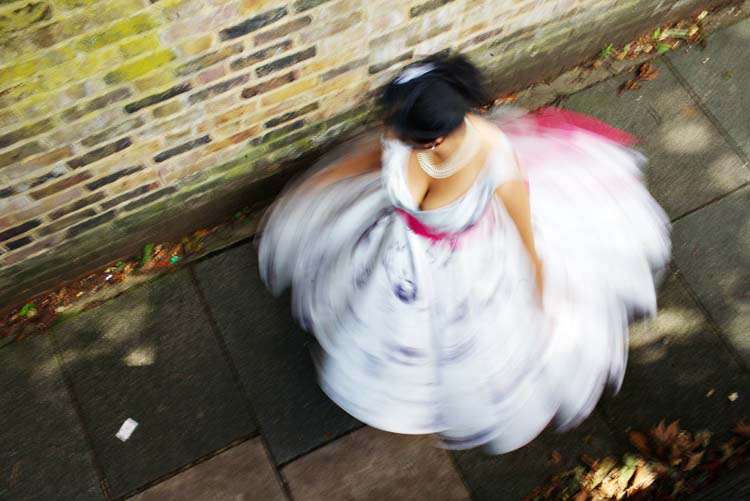 Photography Credit: David McNeil
Hello Kat,
Hope you are keeping well!!! I see you have been very busy and it's not even Feb yet!!!!!
I have to thank you again for blogging the wedding. We've been married now for 5 months but I still go to your blog religiously everyday! David has also been amazing and used one of my pics for the link to his website which just makes me grin like a cheshire cat!!!!!! (You can she Shalma & Leo's wedding here!)
We're planning our honeymoon at the moment. We decided not to do the honeymoon straight after the wedding for a number of reasons, money, timing and I didn't want to peek too much in all the excitement and have nothing to look forward to.
Have you got any tips on all things honeymooney? How to get the best deals, where to go, how to get upgraded rooms and flights!!!! Any wisdom of yours will be greatly appreciated!!!!
Shalma
I love to get emails from you, my darling readers. Although I get a lot (and I mean a lot!) of messages everyday I do try my hardest to reply and help out everyone that takes the time to email me. However, as I've said many times before, I'm certainly not an expert in all aspects of wedding day planning (after all, I've only done it once myself!) yet what I do have is a crack team of experts on hand to help out and guest write their little asses off to help you.
For Shalma's dilemma I called upon the expertise of the fabulous Emma Gibbs of The Honeymoon Project.
♥  ♥  ♥
Ah, upgrades, that all-important honeymoon question! The key to getting upgrades is to tell absolutely everyone that it's your honeymoon – so if you email a hotel or make a reservation, add a note saying "this is for our honeymoon", and drop it into conversation every time you check in. Hotel upgrades are pretty standard for honeymooners – we arranged our honeymoon independently and were upgraded everywhere we stayed. Unfortunately, bagging a flight upgrade isn't quite so easy. If you book your tickets through an agent then do let them know it's your honeymoon and they will probably add a note to your booking, which might help. Otherwise, it's really a case of letting the check-in staff know (but they will hear it a lot, so may not play ball); dressing relatively smartly and having a frequent flyer card can also help. Failing that, most airlines will let you pre-book a bottle of champagne to enjoy when you get on board, so you can always do that just to make the economy experience feel a little bit swankier.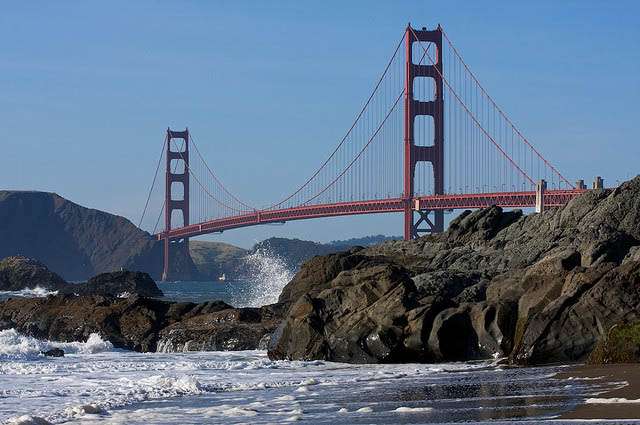 Golden Gate Bridge, San Francisco by Alain Picard
September is a fantastic time to hit America's West Coast – though the weather in San Fran is notoriously fickle so remember to pack a jumper or two just in case. The main thing is to decide is where to fly in and out of – you can then get an open-jaw ticket so that you don't have to double back on yourselves. Shop around online for the best deals, and it's also worth checking with travel agents like Trailfinders as they might be able to offer a good combined price for your flights and initial hotel stay.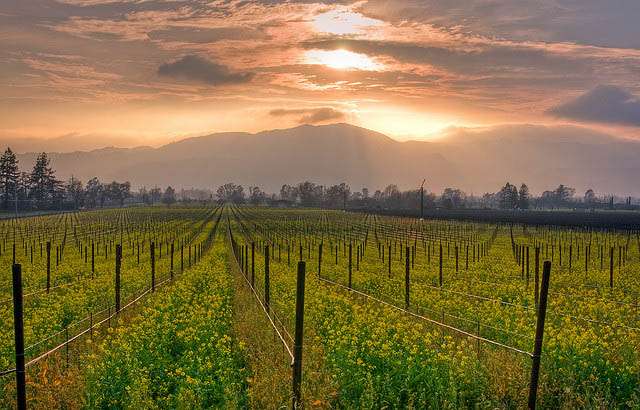 Napa Valley by Mark Leary
The most common route is to fly into San Fran, hit the wine country (Sonoma makes a great alternative to Napa if you fancy somewhere a bit less touristy) and then head down the Pacific Coast Highway to LA – it's a fantastic, beautiful oceanside drive, and you'll want to allow a good few days so that you have time to really enjoy it (and to stop and take a million photos of the views). You should definitely check out the gorgeous yurts at Treebones on the Big Sur, which all have beautiful views out over the ocean.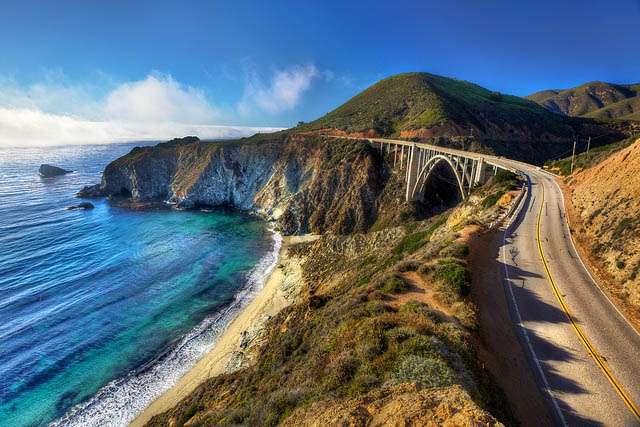 Big Sur by Daniel Peckham
After a few days in LA (Santa Monica makes a great base, or choose Hollywood or Beverley Hills for that real "We're in LA" feeling), I'd really recommend heading out to Joshua Tree National Park. It's just a few hours' drive from the city and feels like a completely different world – getting out into the vast desert there is one of the most amazing things I've ever experienced (oh, and you have to stay at Spin and Margie's Desert Hide-a-way). From here it's just another four hours to Vegas – even if you're not into the whole gambling and glitz thing, it's a pretty good base from which to see the Grand Canyon, or you could just embrace the whole Wild West cowboy thing and stay out on a ranch…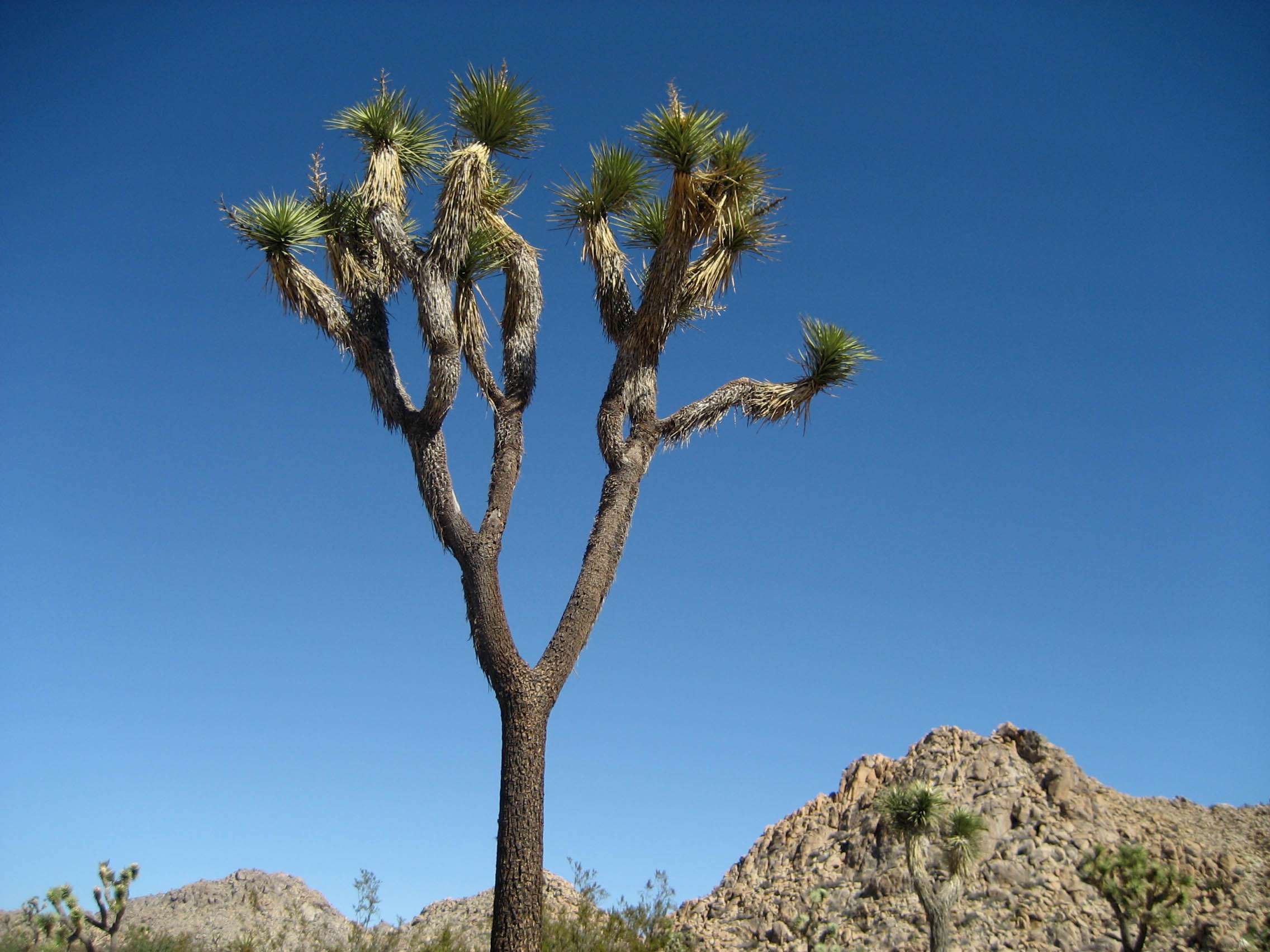 Joshua Tree National Park by Emma Gibbs
With regards to car hire, I generally find that ebookers and Car Hire 3000 offer the best rates for the USA. Make sure that insurance is included, and be aware that you'll probably get charged a fee for dropping off the car in a different location to where you picked it up (sometimes payable in advance, otherwise on collection or return). Also, watch out for pesky parking restrictions (they're always signposted) in LA – I'm rather ashamed to say that last time we were there our car got towed…returning from a rather lengthy trip to a record shop to find our car had disappeared was not a good holiday moment.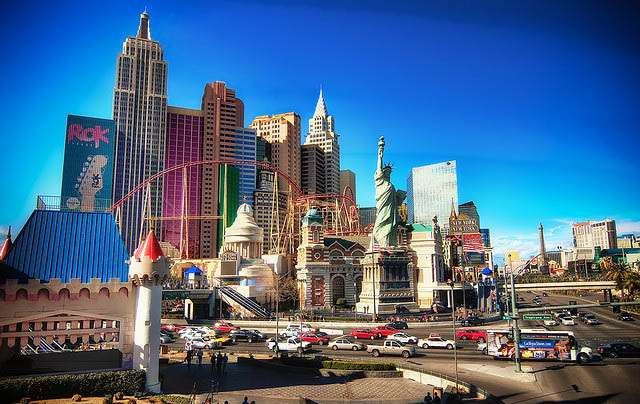 Las Vegas by Werner Kunz
There are generally two ways that people on road trips handle their accommodation: book it all in advance, or allow yourselves a bit of spontaneity and just see where each day takes you. Regardless of which you choose, I'd definitely recommend booking at least your first couple of nights, and if you want to stay anywhere special then booking ahead is always a good idea (though it's always fun to turn up and see if they'll offer you an amazing last-minute rate).  If you fancy just rocking up to roadside motels, then one way of making sure you don't end up in a total flea-pit is to ask to see a room before you pay any money. And, it may not be the prettiest website in the world, but check out Roadside America – their town by town listings include a whole range of motels, so you can get an idea of where you might end up.
It's really hard to beat the feeling of driving the "open road" in the US – so wherever you guys end up, whether you end up staying in motels that look like they haven't changed since the 70s or in break-the-bank oceanview resorts, you'll have a most amazing time.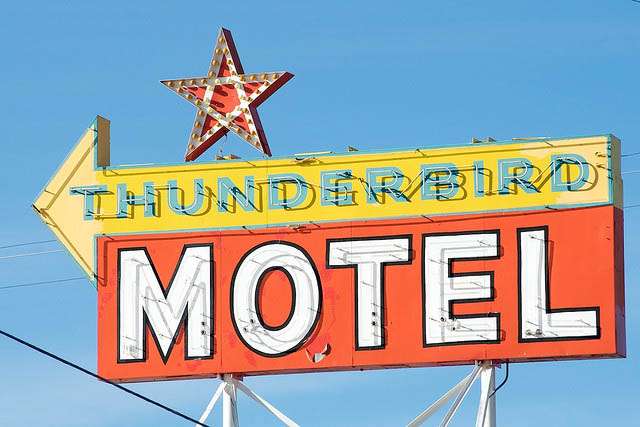 Thunderbird Motel by Nils Gore
♥  ♥  ♥
Huge thanks to Emma of 
The Honeymoon Project
for helping Shalma out with this today! Darling, I hope you have a fabulous trip!
The Honeymoon Project
is the dedicated guide to all things honeymoon – whether you're looking for a two-week beachside trip with nothing more strenuous that ordering another glass of champagne, ideas for getting off the beaten track, or help finding that perfect romantic hideaway.
Emma Gibbs is a travel writer and editor for Rough Guides, the UK's best-known series of guidebooks for independent travellers. Having recently planned her own honeymoon – a four week road trip around South Africa – Emma set up The Honeymoon Project to help other couples plan their own trips by drawing on her extensive travel knowledge.
*This is NOT a sponsored post