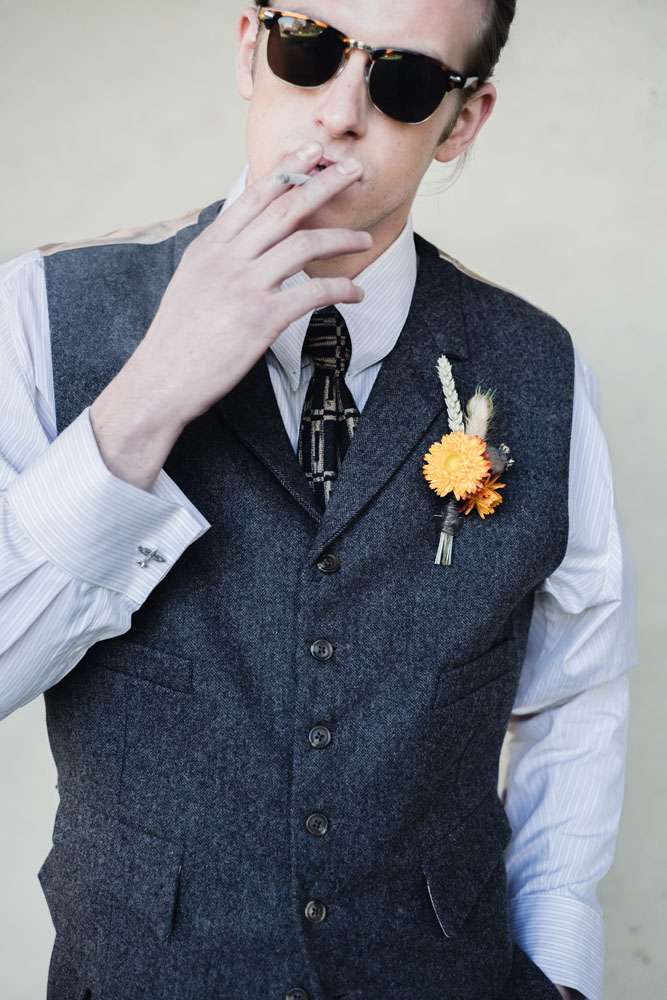 Buttonhole: Bloomologie

Why should girls have all the fun? Today Kate Beavis of Magpie Wedding is here to share some unique, alternative buttonhole ideas that your boys will actually really want to wear.
Often when planning the flowers for your wedding day, it can be easy to focus on the bridal bouquet and table decorations. Don't forget about the boys' buttonholes though! There are so many great ideas, and they can really add personality to their wedding day attire. Why not go for something brighter and bolder than a simple rose?
Here are some of my favourite designs to inspire you.
1. Buttons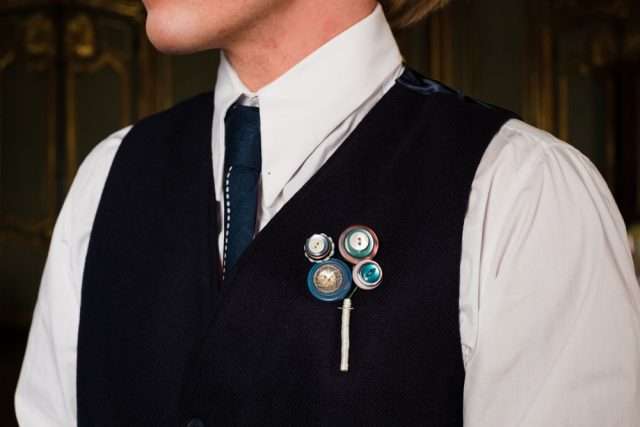 Buttonhole: Charlotte Laurie Designs
How about using buttons to create a flower shape? The best part is you can choose the key colours from your overall wedding theme and incorporate them easily. You could even take it on step further and use the same colours in their accessories like the tie and braces. Layering different colours together will give a 3D effect, which you'd expect from a real flower, and patterned designs will create something really playful.
2. Paper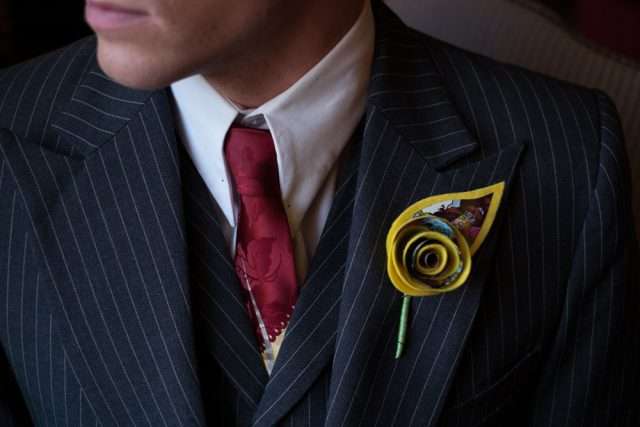 Buttonhole: Flipside Bride
If you're having a paper flower bouquet (or even if you're not!) paper is a great, and cheap, material for buttonholes. The pattern on the paper will also really add to the design. For something pretty you could use a floral pattern, but what about something bolder such as comic book pages or vintage maps? Even better if this matches your theme! Finish the flower with a simple button or some beaded felt for the leaves to included some different textures.
3. Brooches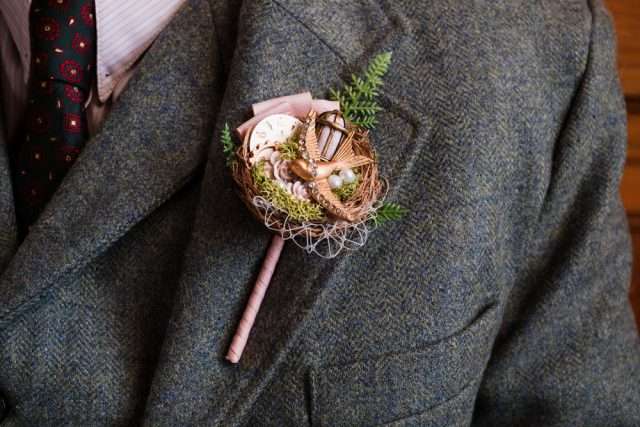 Buttonhole: Maddison Rocks Floral Sculpture
Adding jewellery to a buttonhole doesn't need to look feminine. These bird brooches are perfect for an outdoor, springtime, vintage-inspired wedding. For a rockabilly theme why not look for an anchor brooch, or for a steampunk theme you could use cogs and wheels!
4. Felt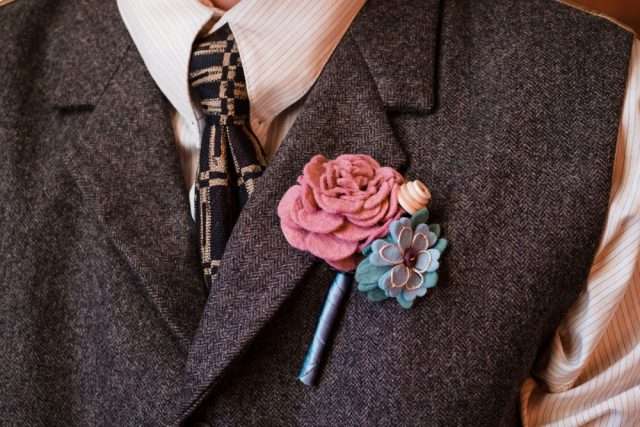 Buttonhole: Charlotte Laurie Designs