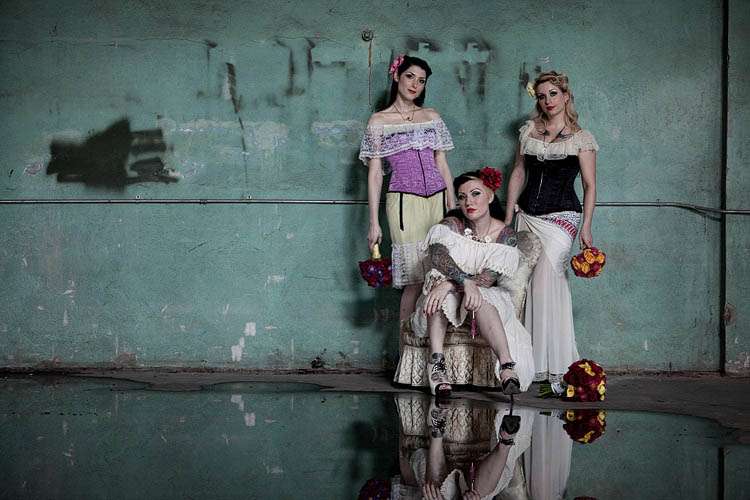 This awesome punk inspired wedding was actually a faux-wedding – a photo shoot set up by stylist MMD Events, blogger Lauren of Every Last Detail and photographer's Jeff & Anna Katherine of K&K Photography. They wanted to showcase some awesome alternative wedding styling and they certainly achieved that. I am totally smitten and almost a little upset that it isn't a real wedding – this looks like the kind of party I want to go to!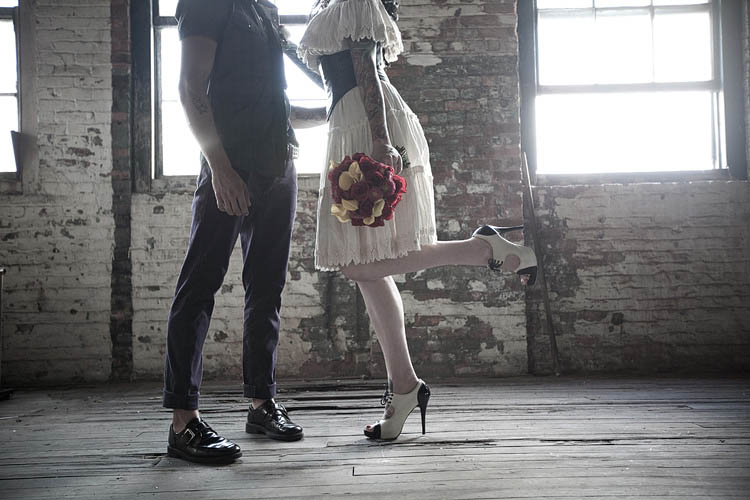 "We put together this Punk inspiration shoot with the focus all around the *actual* definition of the word "punk", courtesy of Every Last Detail's Wedding Style Dictionary," explained Lauren. "Pulling inspiration from the Dia de los Muertos (day of the dead), punk rock (of course), a little southern California "border-town-cool", and rockabilly, we wanted the shoot to evoke what the actual "punk" lifestyle is. Our goal was to let brides know that punk can be pretty- not the cliche dark gothic look. We created a "punk" look that was pretty, colorful, and fun, just like the punk lifestyle is!"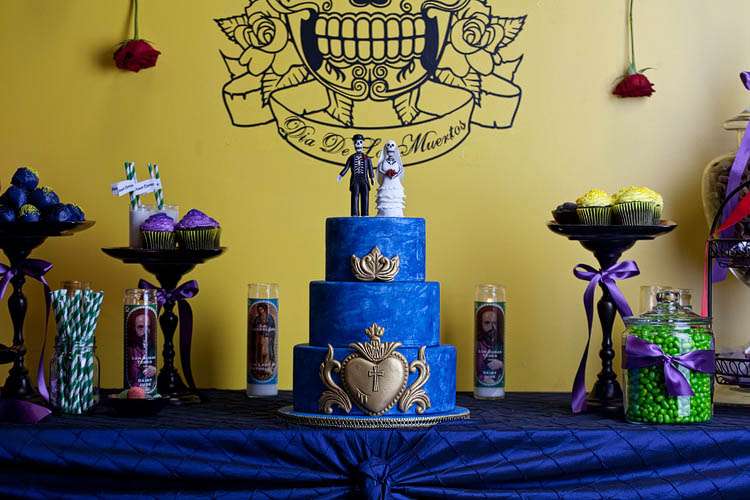 The shoot took place at Tampa Armature Works Building in Florida and pretty much all the clothes were either thrifted or found very cheaply. This just goes to show that with a bit of imagination and creativity you CAN have a really Rock n Roll wedding without breaking the bank. I love this A LOT!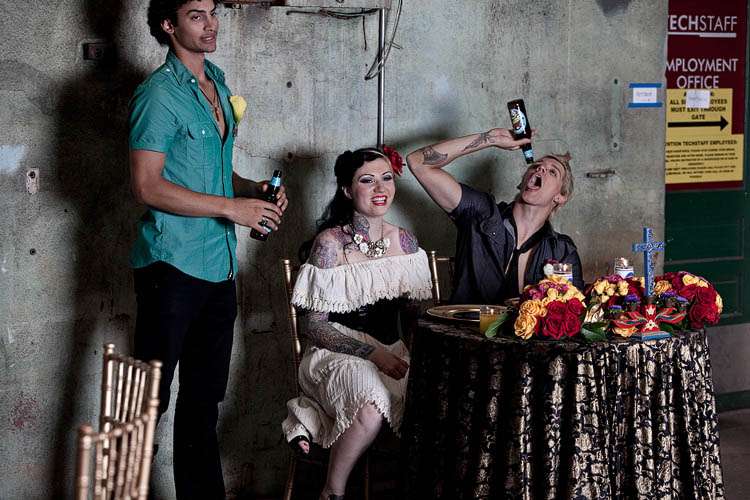 Be sure to also check out the FAB video after the 'jump.' Gotta love the Elvis dude!
Punk Rock Wedding // Super 8 + HD from Tampa Wonderworks Films on Vimeo.
Awesome! huge thanks to everyone involved for sharing this fab shoot with us today