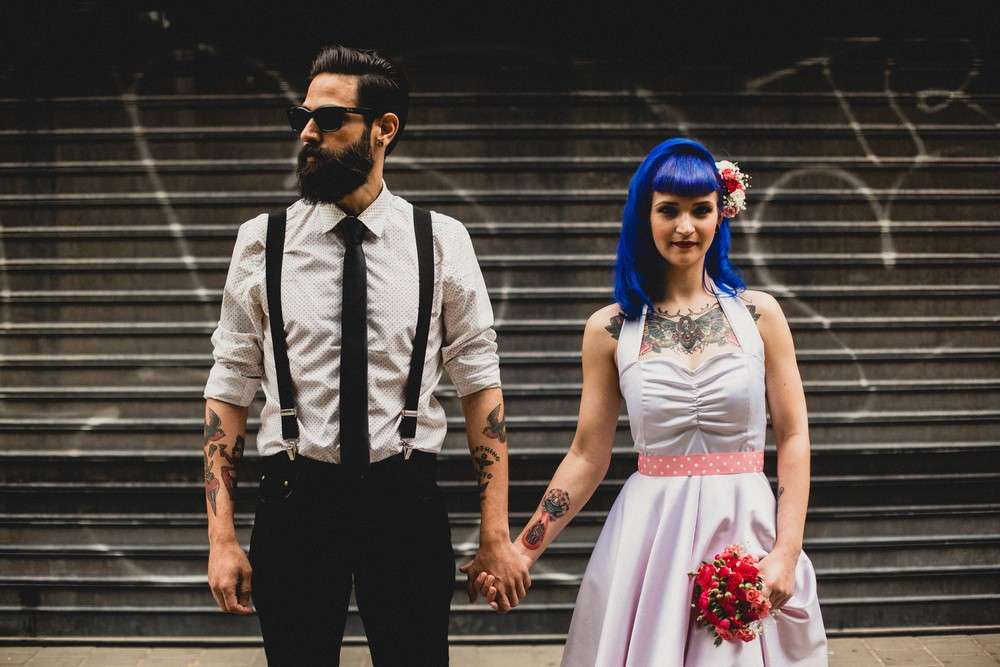 When Israeli wedding photographers, Gamba Photographers and hair and make up artist Dafna Barel, decided to team up with a local barbershop to offer their couples a package where the can can get pampered together before the wedding, they decided to do a rockabilly inspired shoot to celebrate.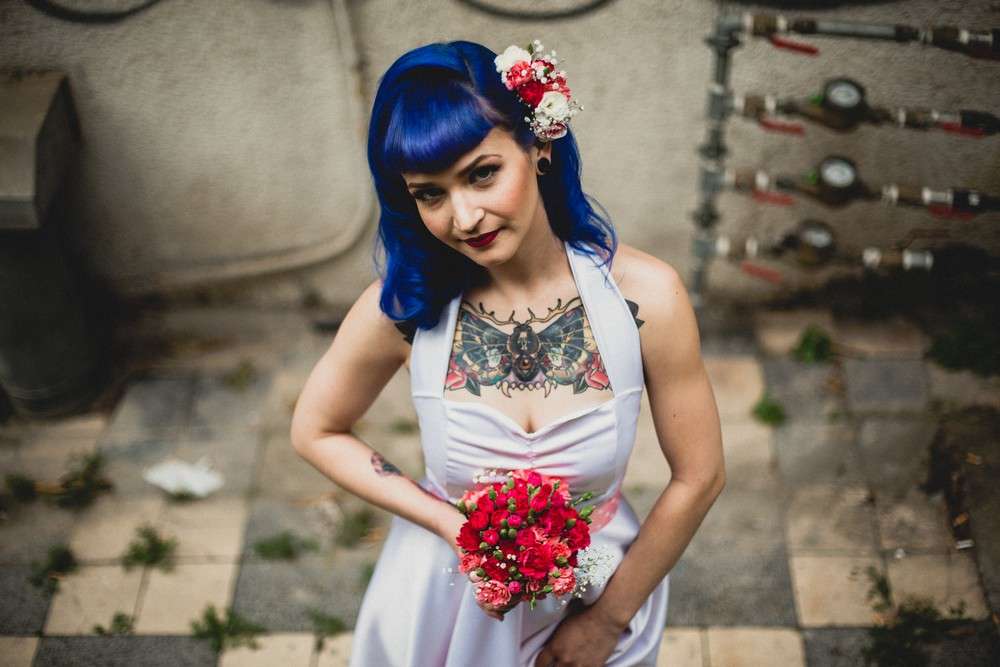 Hair stylist and make up artist Dafna, explains, "The inspiration behind the shoot was to demonstrate how we envision a perfect wedding day preparation, where the groom and bride get pampered and beautified together, along with their best friends. The style throughout the shoot was rockabilly, but kind of casual too as it's very hot in Israel!"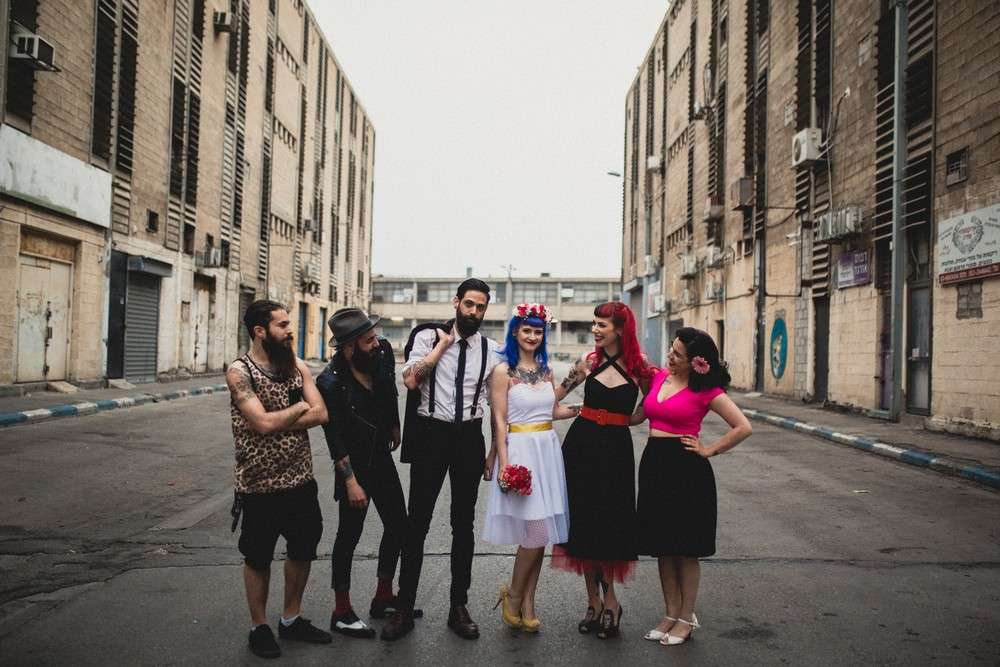 "The 'Barberia' Barbershop and myself are offering a new service together, for couples who want to go all the way with the rockabilly or fifties theme, and also spend their wedding day preparations together in a cool place in the heart of Tel Aviv. The shoot came together as a demonstration of this cool new service, and a good excuse to collaborate and mix our masculine and feminine parallel universes."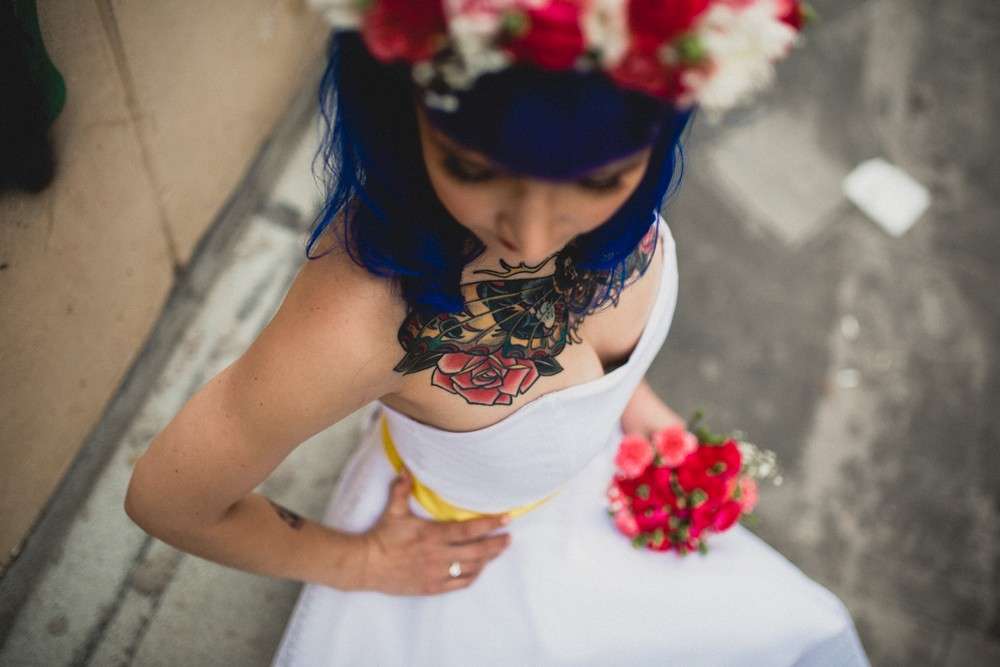 Whether or not you're getting married in Tel Aviv, I think you'll all agree with me that this shoot is super cute and inspiring for 50s-loving brides and grooms all over the world!