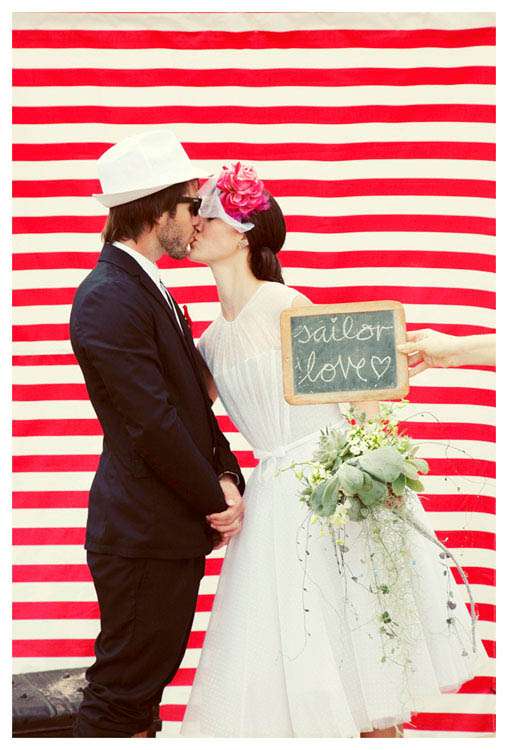 My original plan today was to head out into my garden and take some snowy snaps for Photography Friday…however as I stared blankly through my kitchen window I had second thoughts and realised that it's flippin' COLD out there and you know what!? I'd rather stay here, wrapped in my slanket (blanket with sleeves – oh yes that is Rock n Roll!) For some further justification, I've got an amazingly SUNNY wedding from South Africa to share instead. This should warm your cockles…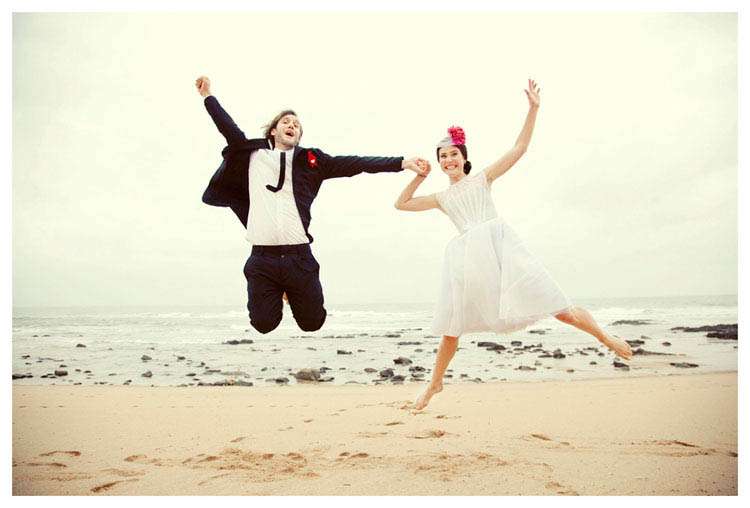 Casey & Richard tied the knot on the 15th May 2010 (sunny!) They had the fabulous We Love Pictures there to capture their stripey seaside shindig. "We chose an old sugar baron's estate cottage as our wedded haven – our family and friends descended from near and far to prep for the day and celebrate the occasion," explained the couple. Dressed in a tea-length 50s Audrey Hepburn style frock with simple pumps to match, Casey traipsed to her husband-to-be thorough a thicket of coastal lushness. "Our crew were seated and standing in a clearing, aptly named  'The Glades' – shielded by sunhats and paper parasols", they continued. "The scene was decked out with paper daisies, white ottomans, picnic blankets, deck chairs and a tree draped in white with ribbons hanging down."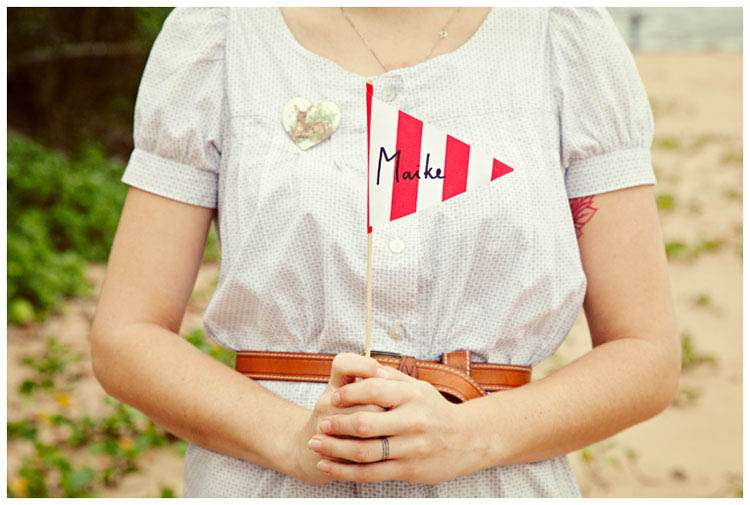 "The pre-drinks consisted of wicked refreshers with names like ' pink polka dot bikini' and 'blue lagoon'. After 'tying-the-knot' in true sailor fashion – signifying our union – we paraded to the beach through a cacophony of streamers and screams. Guests enjoyed yoghurt lollies as we gathered round our sandcastle for the obligatory group snap. Table settings with flags, each grouped around a sandcastle, indicated basket-sharing teams for the picnic which followed. We took our wedding snaps on the beach, guided by a giant bunch of red and white balloons. Those were my favorite moments – mad wind and beach swept happiness."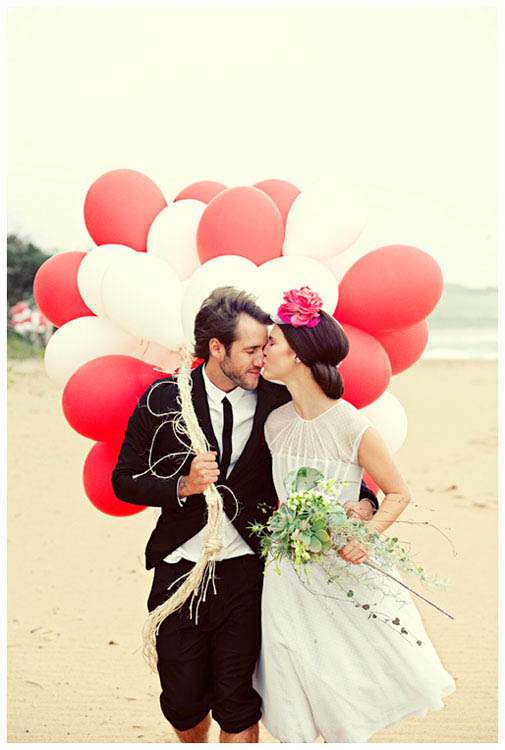 "Our guests engaged in a stripey seaside themed photo booth before we set down to our alfresco feast – a picnic and then fish braai under cloud-breaks of swing tunes and jazzy electro melodies. A tower of giant meringues were sparkled alight before we cut our stripey red and white wedding cake. The sweet table was ravaged, only two petit fours remained from a sizey spread of sweet offerings. The party set off with a bang in our transparent bunting flagged tent – and we entered the wee hours with a shebang and shoo-wop. It was certain, we were better together."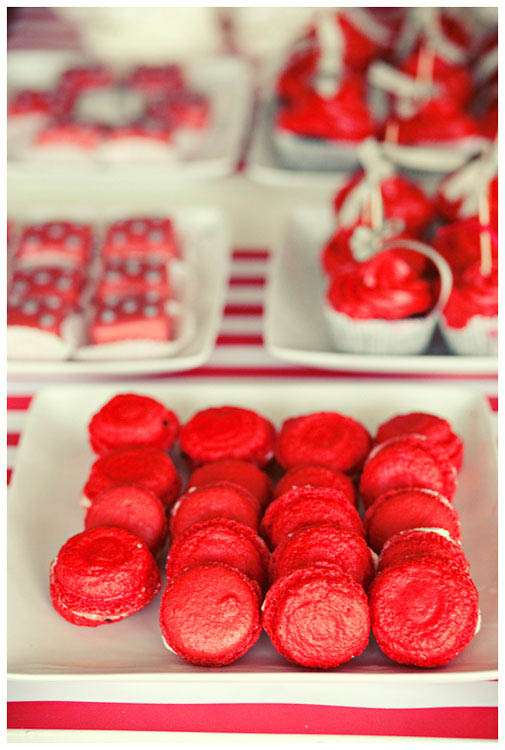 See, how much better is reading that than seeing more snow photos?!
HUGE love and thanks to Casey & Richard for warming my freezing tootsies with their amazing wedding and story, and of course to my new favourites We Love Pictures  for sending over all the sunny-goodness.
Oh, and if you do still want to see exactly how much snow has descended on the UK this week, go check out these posts by some of my buddies, Joanna Brown and Annamarie Stepney. Brrrr!