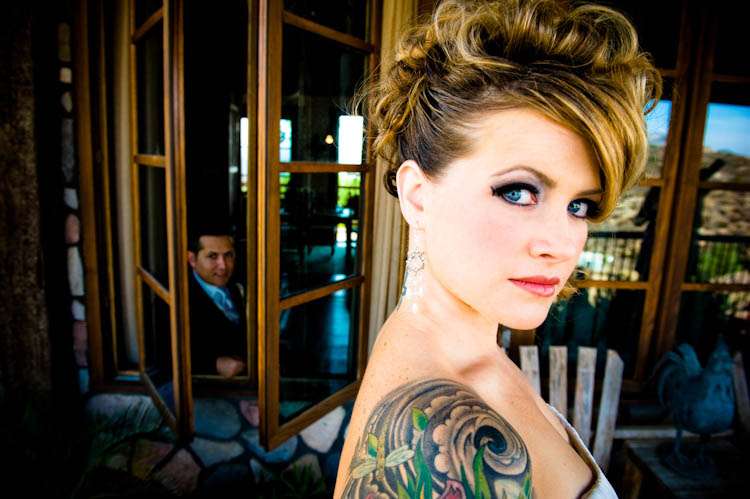 Brandi & Chris' DIY wedding has a rustic western theme. The day took place at Temecula Farmhouse in California, a venue that really reflected their theme idea perfectly.
The couple and their families worked hard on their DIY elements to create a day that was perfect for them. Chris' Father did all the flowers and centrepieces. I love how they used cowboy boots as vases, what a unique idea to tie the theme together! Brandi's Mother made the cake and her Godfather got ordained so he could officiate the emotional ceremony which took place outside the farmhouse.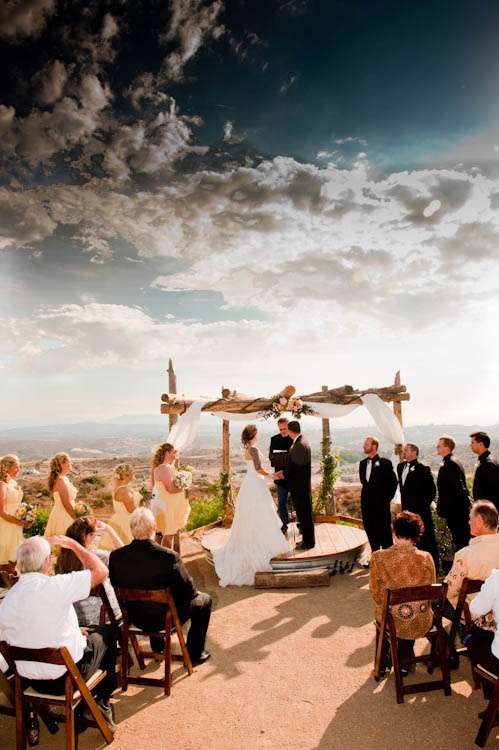 "Upon entering the reception, there was a large cart of candy apples and pies, country music played, and Barbeque 81 were smokin' it up on their large barrel grills, cookin' up brisket, tr-tip, and chicken," explained photographer Yasmine. "While guests were finishing up dinner (licking the delicious BBQ sauce of their fingers I'm sure) we stole the bride away from the reception for a few minutes to get what might be some of my favorite shots from their wedding.  There was this huge rock overlooking the reception (and the city), the wind was blowing, the clouds were perfect – wow!"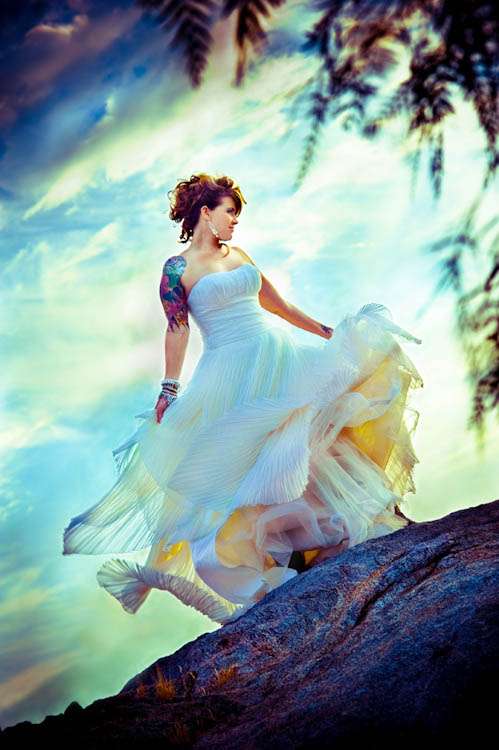 The bride looked stunning in her Pronovias wedding dress which she wore with cowboy boots. All the layers made for some really beautiful and dramatic photographs. "The farmhouse has so many great settings for photographs, but some of the locations that the couple felt was a must have was in the pen with the animals, the porch in front of the house, and the view overlooking the city," concluded Yasmine.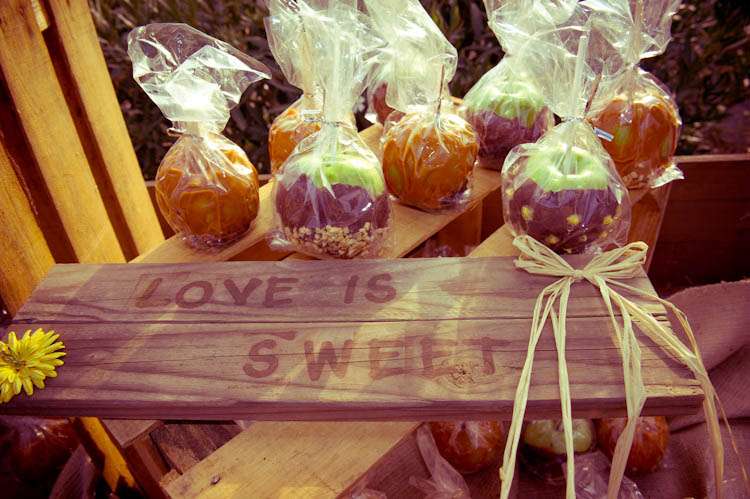 You can also see the couple's fab western/rockabilly themed engagement session right here.
Huge thanks to Brandi & Chris and their photographer's Yasmine & DeShun for sharing their day with us today
Photography Credit: Dapper Images
Venue: Temecula Farmhouse, CA
Bride's Dress: Pronovias
Bride's Boots: Stetson
Bride's Jewellery: Gifts
Hair & Make Up: Live 2 Dye Studio
Groom's Suit: Men's Warehouse
Cake: DIY
Flowers: DIY
Reception Decor: DIY
Catering: Barbeque 81