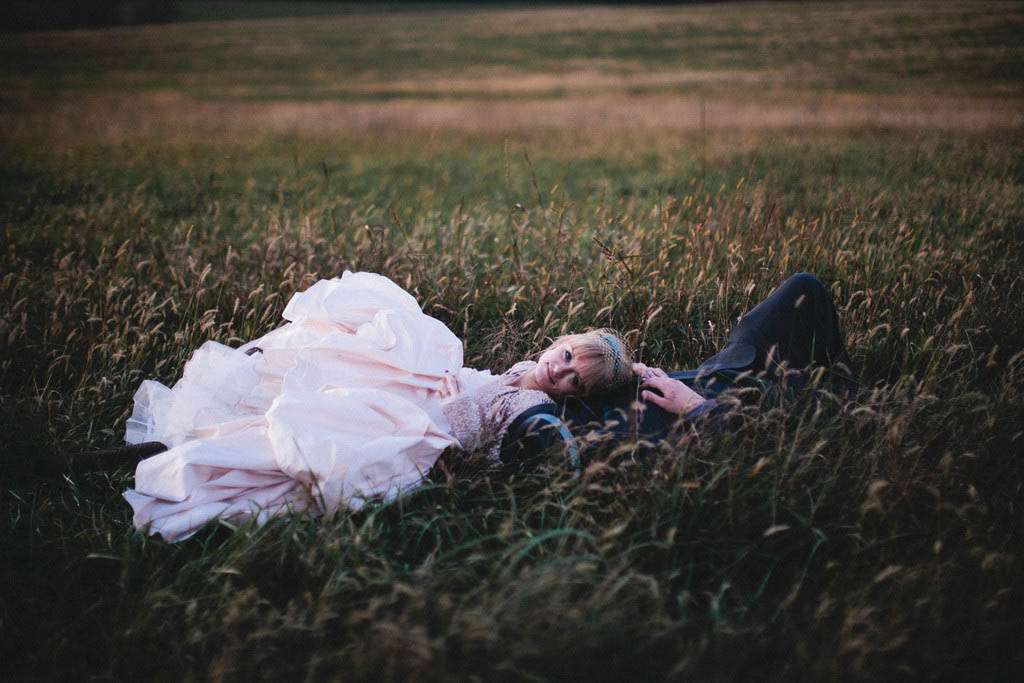 Megan & Matt's wedding is one I definitely wish I'd been at. The bride rocking a hipflask in her garter, a kid called Milo Bear (isn't that the coolest name for a child ever?!) a mashed potato bar (trumps a dessert bar any day!) and a fancy dress party to end the night on a high.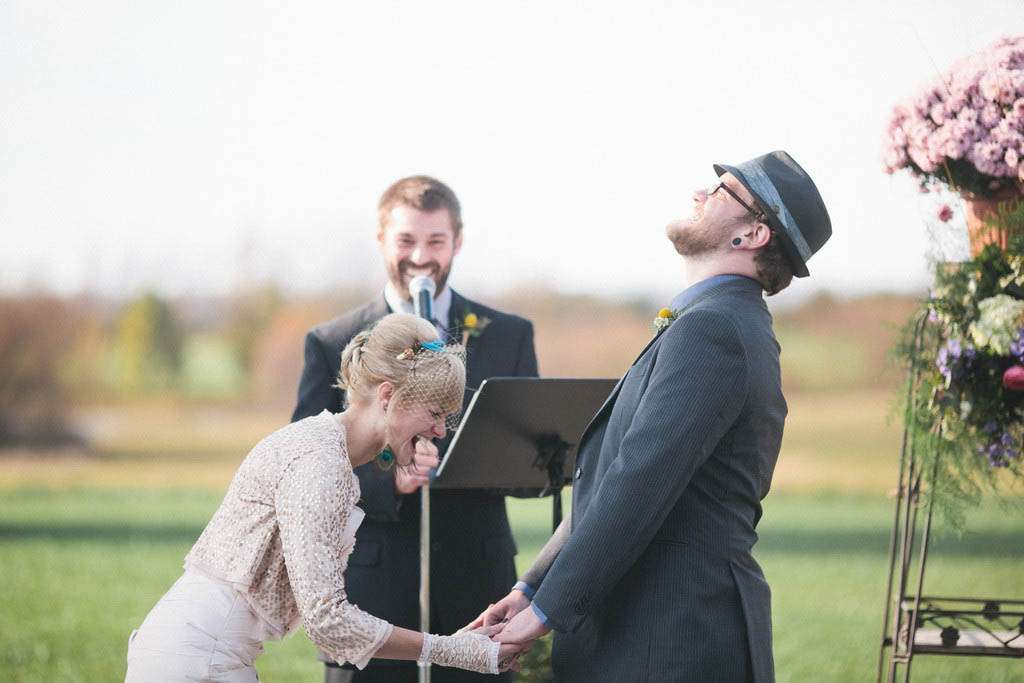 The bride told me all about their wedding, held at Talon Winery, Kentucky. "I didn't pick a color scheme. I didn't make my sister & friends wear some awful dress they would NEVER use again. I rocked a garter flask filled with bourbon all night (drained that) and I wore bad ass boots that I will wear for YEARS instead of heels I wouldn't get much use out of."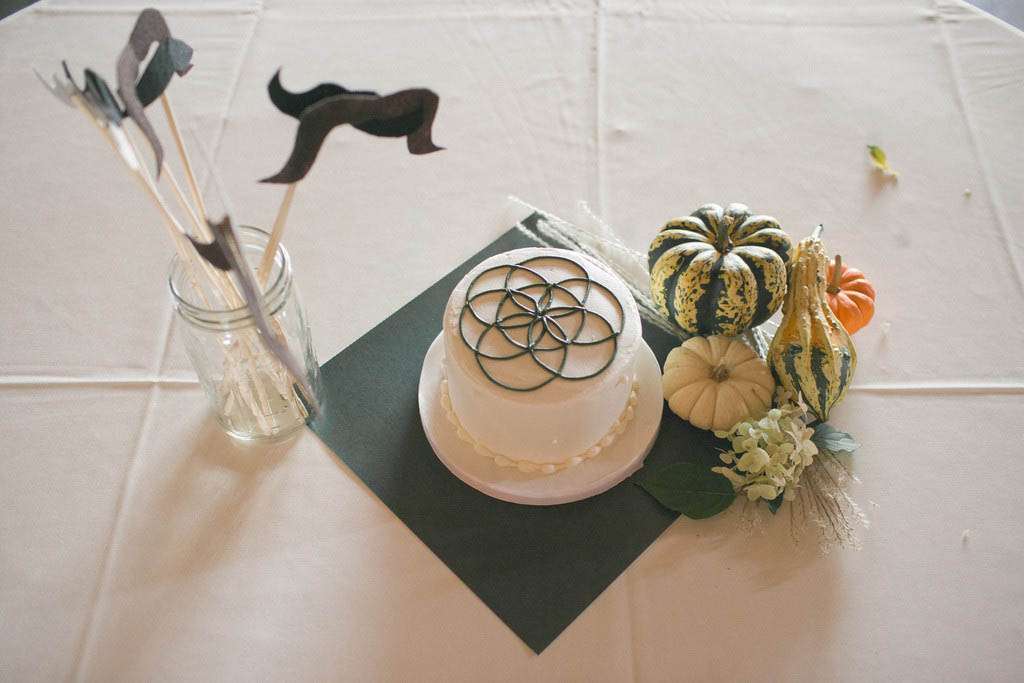 "Our close friend Nathan got ordained so he could marry us. Both my mom & dad walked me down the aisle – to Edward Sharpe & Magnetic Zero's 'Home'. Matt & Milo walked out to Sigur Ros 'Hoppipolla'. Our wedding vows were non traditional and teetered on the edge of stand up comedy. For dinner we served fried chicken & waffles, shrimp-n-grits, ratatouille, mashed potato bar(!), several selections of salads & lotsa veggies for my vegetarian butt!"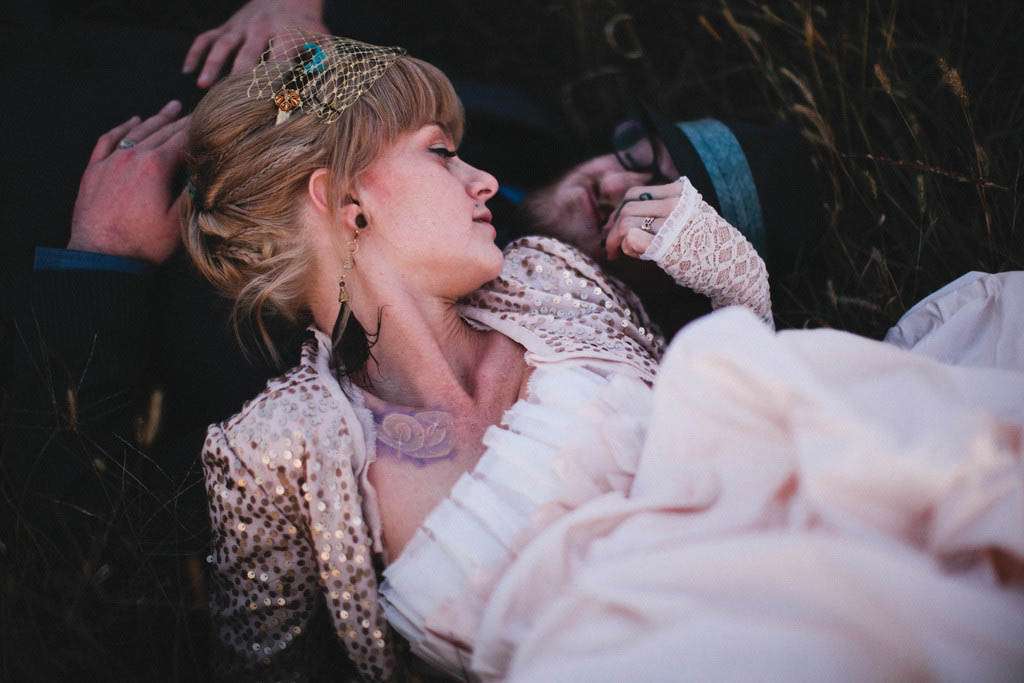 See… awesome. SO AWESOME. Thank you to Megan & Matt and their bad ass photographer Scotty Perry for sharing today.
Supporting Cast:
Photography Credit: Scotty Perry
Venue: Talon Winery, Kentucky
Bride's Dress: Martina Liana
Bride's Shoes: Isola
Bride's Headpiece: DIY (bride owns an etsy shop)
Groom's Outfit: Ralph Lauren
Cake: Tinker's Cake Shop
Flowers: The Flower Basket
Hair & Make Up: Ana Crane Simpson
Stationery: DIY
Caterers: DaRae and Friend's Catering