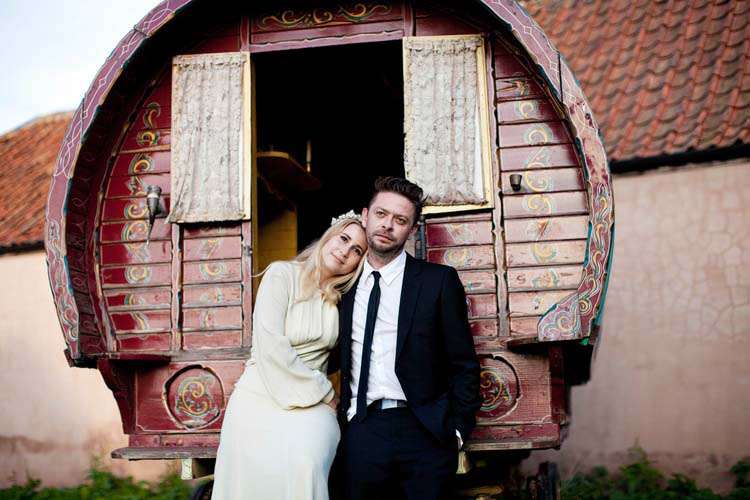 You might recognise the gorgeous Rom & Will as I featured their engagement session back in August. I knew their wedding would be awesome as soon as I saw those shots so you can imagine my excitement when I got an email from photographer Steve Gerrard asking if I'd like to feature their wedding that took place a few weeks ago in Somerset.
The couple had two ceremonies – a legal ceremony at Hestercombe Gardens, followed the next day by a humanist ceremony and reception at Huntstile Organic Farm (a humanist ceremony isn't legal in England at present.) Rom wore a different dress for each part of their day. For the civil service she wore an original 70s Ossie Clark dress which she had hunted high and low for. She finally found in a treasure trove of a shop called Hope & Harlequin in Brighton. "The owner Lou has original vintage dresses and she also makes bespoke vintage replicas," Rom explained. "With this is also wore Gold cork platforms by Miu Miu and a vintage garland headband from The Vintage Wedding Dress Company."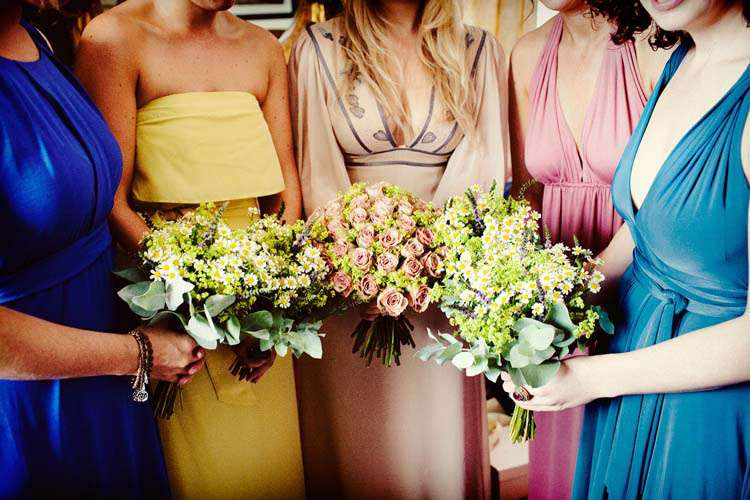 For the humanist ceremony and wedding reception, Rom wore her Mother's wedding dress which was an original Janice Wainwright dress, also from the 70s. "I had it altered and updated for me by Rachel at Heirloom Couture who did me and my mum proud. Shoes this time were by Beatrix Ong and were reduced from £700 to £100 in the sale! Possibly the most beautiful shoes I've ever seen" Rom continued.
To keep in with their humanist and Rock n Roll theme, the couple omitted a lot of wedding traditions. They didn't have a wedding cake, favouring afternoon tea and cupcakes made by the venue. They also didn't have a traditional wedding band or DJ, opting for a punk rock n roll band from Exeter called The Computers.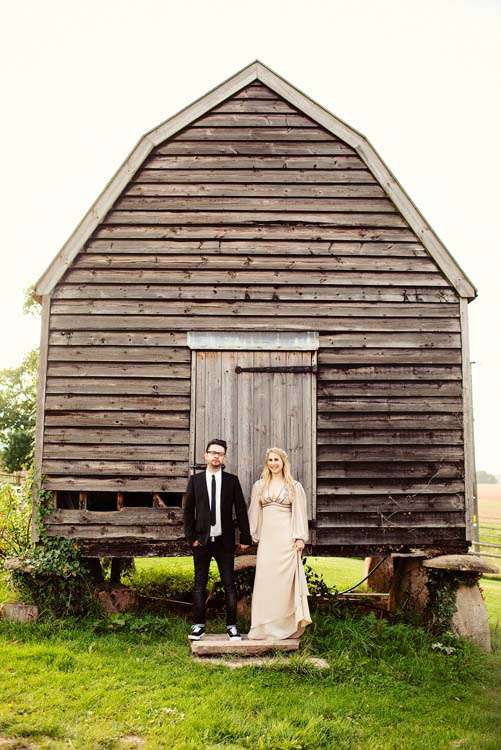 Rom asked her bridesmaids to pick their own dresses. Her only requirements were they were long and they each picked a different colours. The groomsmen looked similarly relaxed and cool in skinny black suits, white shirts, black ties and Vans trainers.
"We DIY'd a lot of things ourselves, stole ideas from wedding blogs and roped in friends and family to help too", the couple concluded. "It's amazing how the effort that goes into the little details can make your whole day more personal. One thing that worked really well was a 'lucky dip' where instead of getting us gifts, we asked everyone to bring something under a tenner for a lucky dip. It meant everyone got a funny present from another guest and was a great way to get people mingling to find the person their gift was from."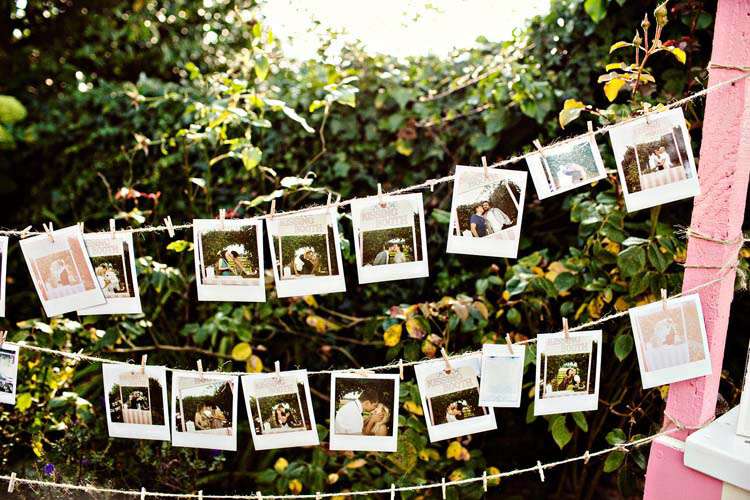 "We really just wanted the wedding to be the best party we could ever organise. We did away with any traditions that we didn't like – first dance, cutting of the cake, wedding list, seating plan, wedding favours, matching bridesmaid dresses etc and focused on what we thought was important. The best advice we were given was to ensure guests are never hungry, thirsty or bored. It served us well."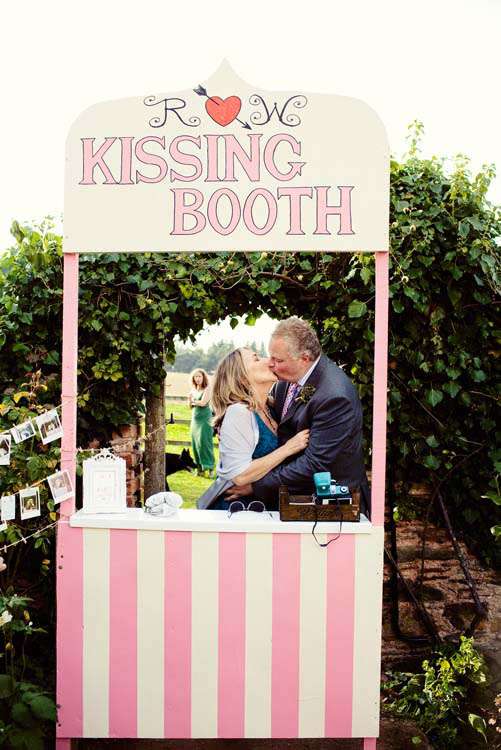 Huge thanks to Rom & Will and their awesome Rock n Roll photographer Steve for sharing this wedding with us today
Photography Credit: Steve Gerrard Photography
Ceremony Venue: Hestercombe Gardens
Humanist Ceremony & Reception Venue: Huntstile Organic Farm
Bride's Civil Ceremony Dress: Vintage – Original 1970s Ossie Clark dress
Bride's Humanist Ceremony & Reception Dress: Original 1970's vintage Janice Wainwright dress
Groom's Suit: Dior & Topman skinny jeans
Groom's Shirt: Muji
Groom's Tie: Topman
Groom's Shoes: Vans
Bridesmaid's Dresses: Picked their own
Cakes: Huntstile Organic Farm
Flowers: Marshmallow Flowers
Band: The Computers