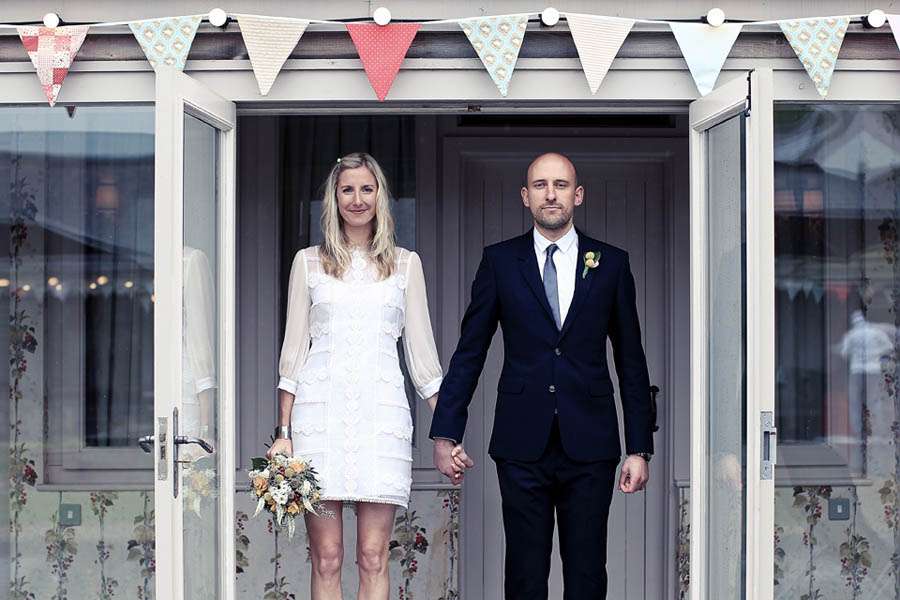 Nic & Will hired the gorgeous Cliff Barns in Norfolk for the entire weekend (and then some!) for their wedding. The venue sleeps 20 and with family coming from far and wide they decided having the space from the Thursday to the Tuesday would make for a nice mini break for everybody with a wedding thrown in to boot! "We decided to make a long weekend of it, and invited our family (from NZ, NYC, Canada) over to stay in the house with us for 4 days", Nic told me. "It gave everyone a chance to get to know each other and meant that we didn't feel like we had to squeeze all our 'hellos' into one day."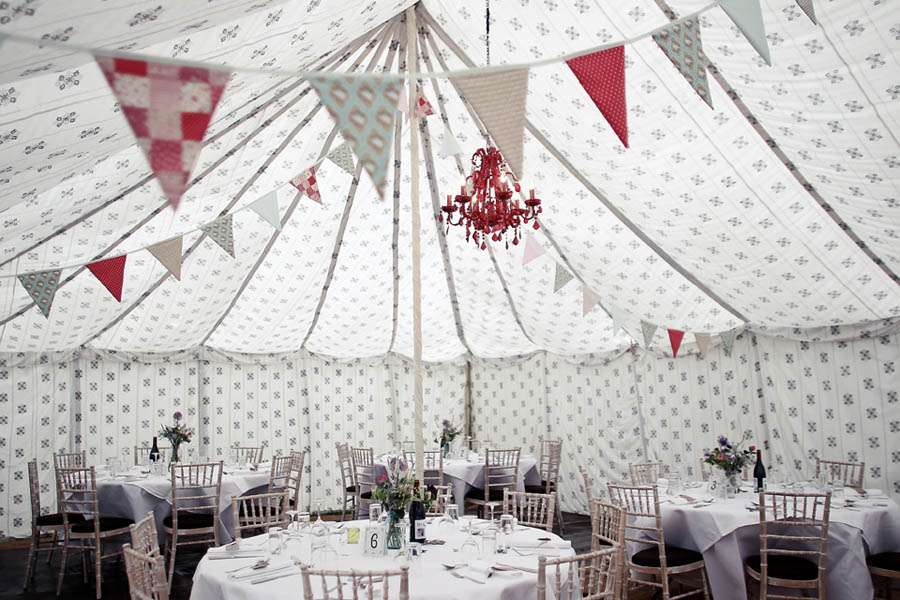 "We were looking for a relaxed and intimate vibe for our wedding and liked the idea of a festival style wedding, and Cliff Barns leant itself perfectly to that. You can't help but be relaxed and playful in a venue surrounded by such treasures.  I was particularly fond of the tipi and fancy dress outfits!"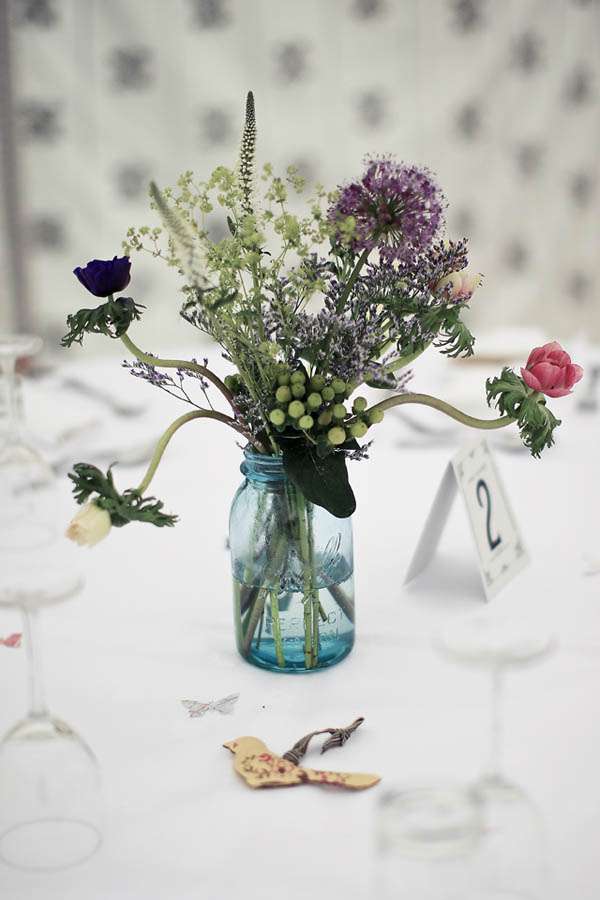 The lucky couple had an amazing wedding planner who works only at their venue so they knew they wouldn't have to have any pre-wedding panics or last minute stresses. "Cliff Barns offer a wedding planning service and we were really lucky to have Heather Riseborough as an intermediary to coordinate with various suppliers. It took the pressure off – so much so, I spent the two weeks before the wedding in Indonesia!" Nic laughed.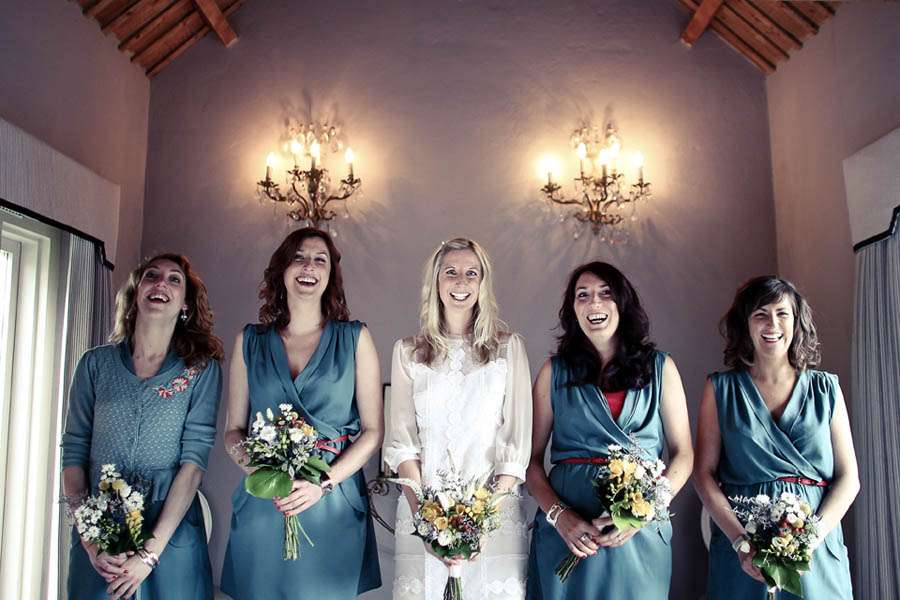 "We did make our own home made bunting and I was really chuffed with how it turned out. Will's Mum willingly volunteered her services and painstakingly cut, hemmed and attached over 200 flags to create some impressive professional grade bunting. Given the scale of the task we ended up farming out different pieces of material to each other and sent bundles pre-stitched flags back to her in the post to be added to the tape."
Nic wore a BHLDN wedding dress which she orderered online. She loved the vintage-inspired look of the gown she chose. Her shoes were Irregular Choice.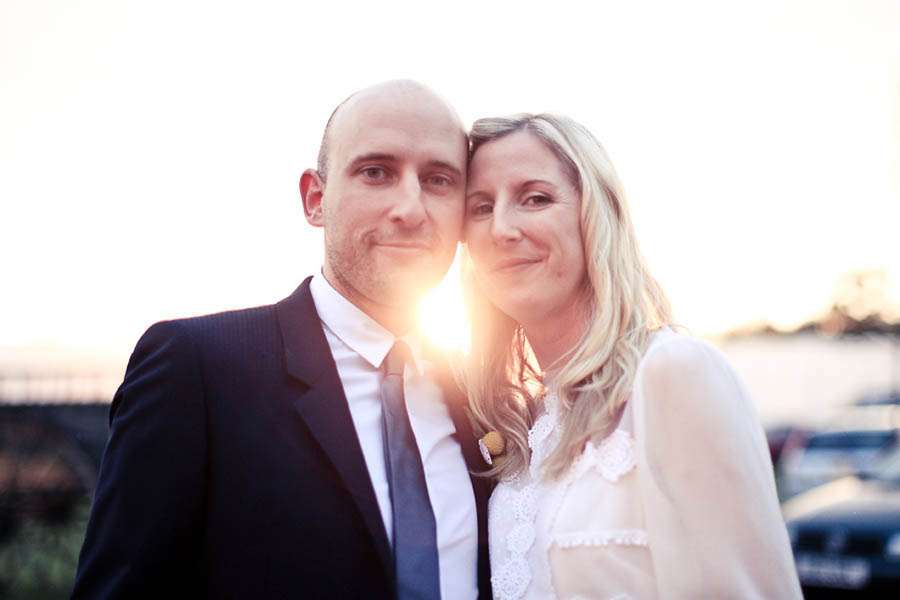 Awesome! Thank you to Nic & Will and their photographers We Not Me Collective  for sharing these.
Supporting Cast:
Photography Credit: We Not Me Collective
Venue: the fabulous Cliff Barns
Bride's Dress:  BHLDN
Bride's Shoes: Irregular Choice
Groom's Outfit: Alexander McQueen
Bridesmaid's Dresses: Joy
Cupcakes: Afternoon Tease
Cake Toppers: Vintage Twee
Flowers: DIY in RE blue jars
Hair: Amelia Garwood
Make Up: Millie Rose
Band: Countdown to California
DJ: Silent Disco London
Table Numbers: He Saw Sparks on etsy
Caterers: Shout Out Limited