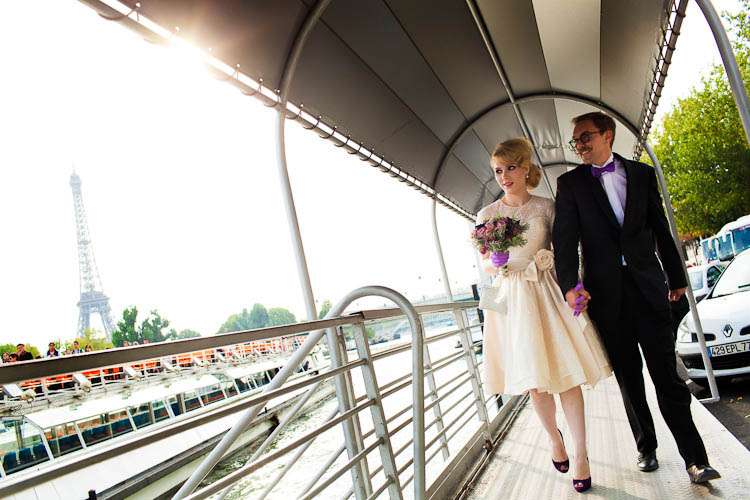 "Knowing that Kelly had never been out of the country (USA), I bought us 2 tickets to London for the end of September 2010 as a Christmas present," groom Nicholas explained. "Within a month we knew we were meant to be, so my plan became to propose to her in London or Paris.  However, that soon changed when we decide that we should just elope to Europe and get married there by ourselves.  So, I proposed a month later, we booked a photographer and a church in Paris and threw caution to the wind and made our Little European vacation a wedding and a honeymoon.  And everything was perfect. And our minister's name was Charlie Brown, which is pretty Rock n Roll."
Oh I do love a good elopement! There's pretty much nothing more romantic and in Paris…well, it doesn't get more dreamy than that does it?!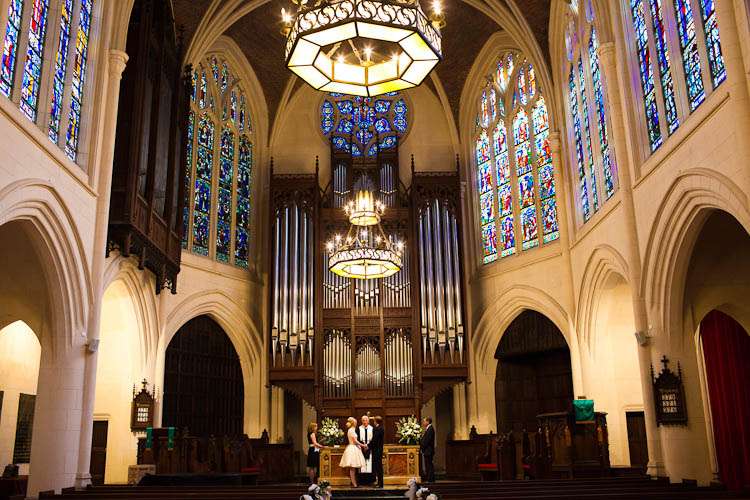 The bride wore an adorable dress by Dolly Couture, Christian Louboutin shoes and a vintage purse and gloves which she'd found on their holiday in London.
After the wedding, the couple took a tourist boat ride along the River Seine for photos and to see Paris from the river. "Being full of tourists, we kind of stood out like sore thumbs", Nicholas continued, "but, the tourists loved it and proceeded to pose with us  for a good 10 minutes of the boat ride.  It was kind of a fun little rock star moment on tour boat in Paris."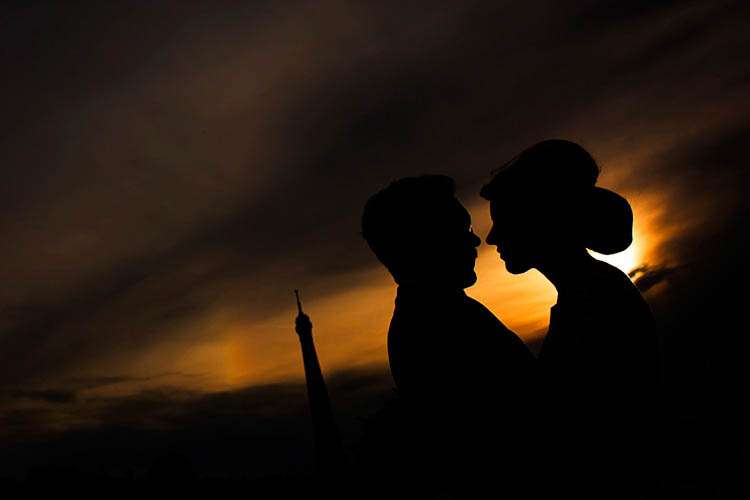 Huge thanks to the newlyweds and their photographer David for sharing their gorgeous elopement today
Photography Credit: David Pullum Photography
Venue: American Church Paris, France
Bride's Dress: Dolly Couture
Bride's Shoes: Christian Louboutin
Bride's Purse: Vintage from Frock me Vintage
Bride's Gloves: Vintage from Frock me Vintage
Groom's Bow tie: Barbara Blank from Bloomingdales
Cake: Eclairs from a bakery
Hair: David Mallett
Make Up: Damian Garozzo