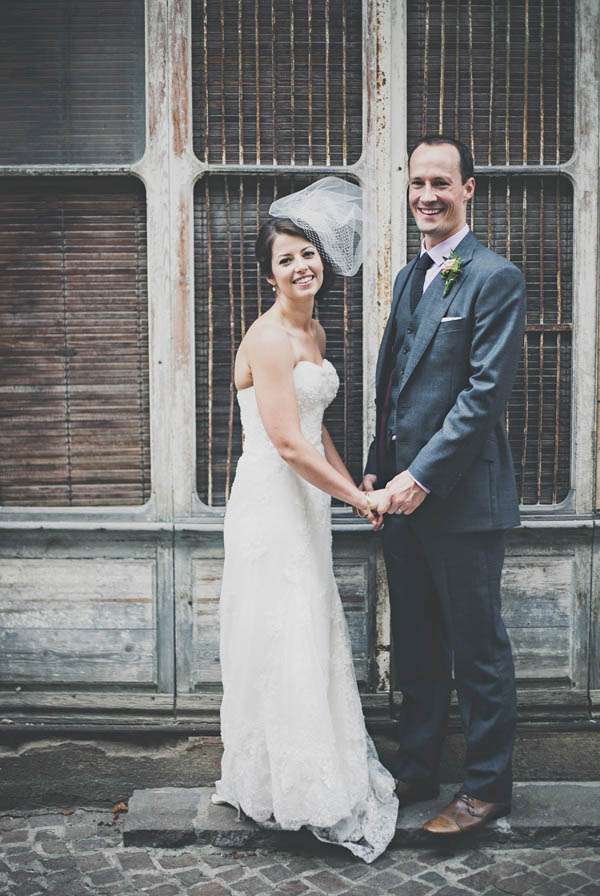 Natalie & Oliver were married in France, at Oliver's parents home in L'Isle En Dodon. The British couple live in The States but made the trip to France to marry surrounded by their friends and family. "The French countryside and beautiful barn were our main inspiration and did a lot of the hard work for us!" explained the pair. "The family setting and DIY approach gave the wedding a really personal touch, which we would never have been able to achieve in a more traditional venue, and gave the wedding an incredibly unique feel. So many people contributed to making the wedding as amazing as it was – it really was a family affair and those invites, certainly a labour of love!"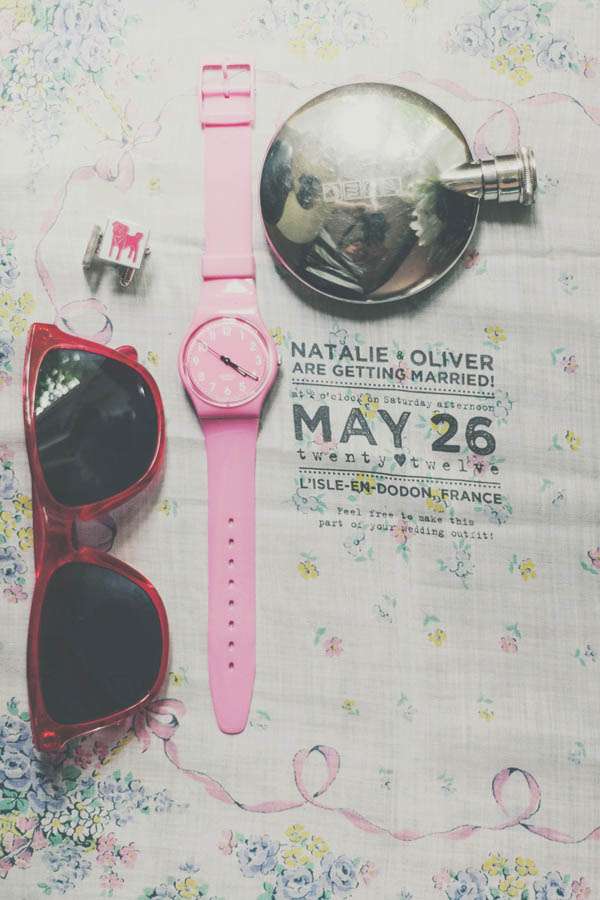 "The way we described our wedding theme to people was 'french, rustic, country with a vintage-feel'", they continued. "What we meant by that is that we wanted it to be sympathetic to the setting with decoration that felt natural and homemade but beautiful. We wanted it to feel really personal and relaxed and not too overdone (not too 'wedding-y'!) We really enjoyed planning all the little details and seeing people's reactions to them on the day."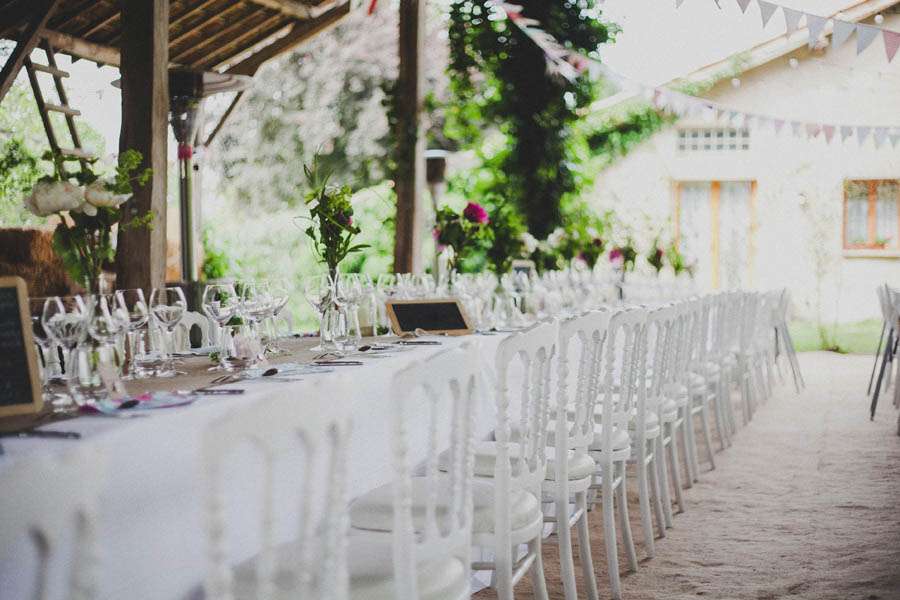 The stunning bride wore a Henry Roth gown, Kate Spade shoes and a Twigs and Honey veil. The bridesmaids wore orange dresses from Ivy and Aster with Kate Spade and Anthropologie accessories. All in all it was a super stylish wedding – very chic and very french!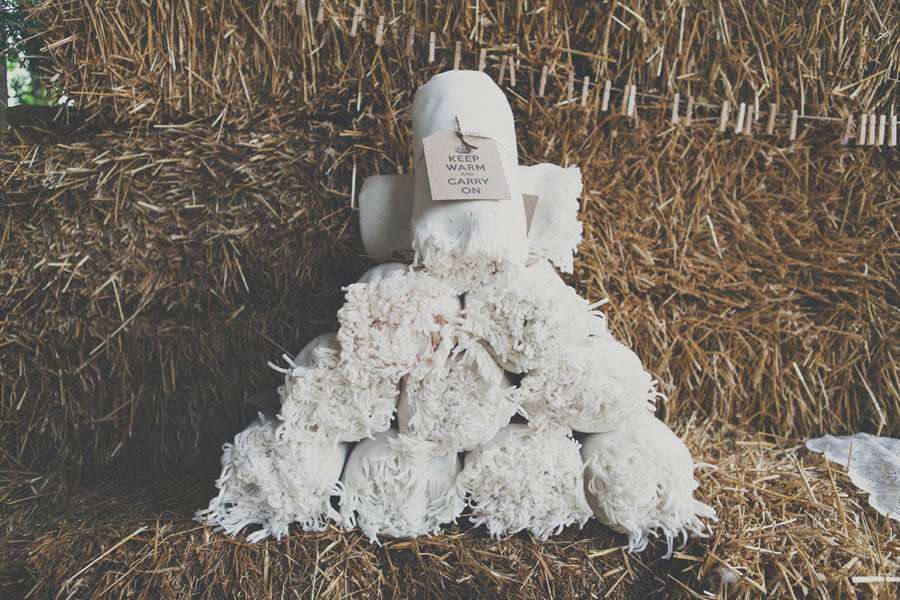 "Our piñatas were so fun! We'd really only been introduced to them since living in the US. Though we'd come across them before we had no idea how many different shapes and sizes they could come in. We thought it would be fun to get mini effigies made of ourselves – and being the competitive types we are – have a little friendly newlyweds' battle during the reception – Who could take down (or apart!) their other half first! It turned out to be one of the most memorable things about our wedding. In case you're wondering, Oli won (by a fraction of a second and though she had a rounder's bat rather than a cricket bat, Natalie took it very well!)"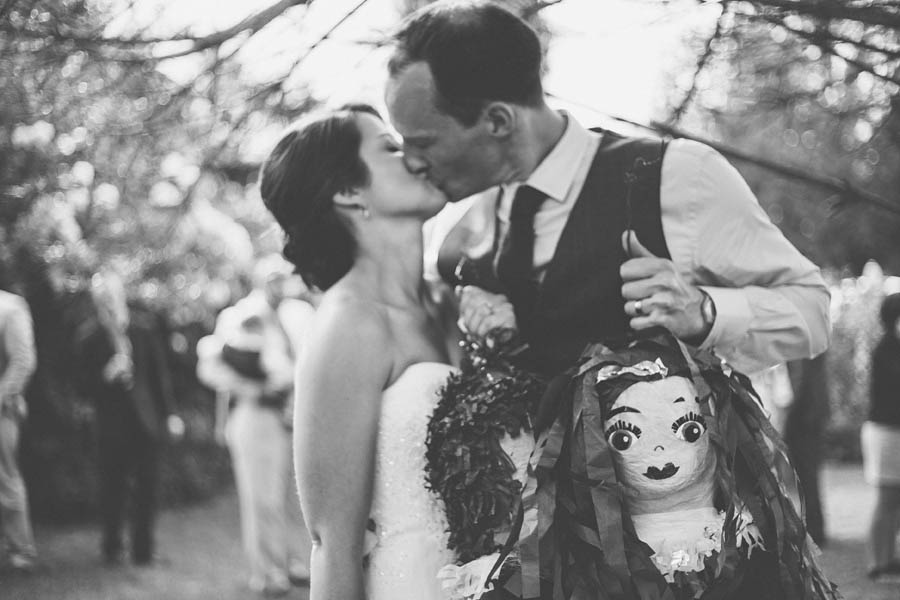 The couple flew wedding photographer Emilie White over from England to capture their day. "The photography perfectly captured the style and spirit of our wedding", they concluded. "From all the little details to the hilarious photo booth shots of our wedding guests – they really bring the whole day to life for us and give us the perfect memory of the best day of our lives!"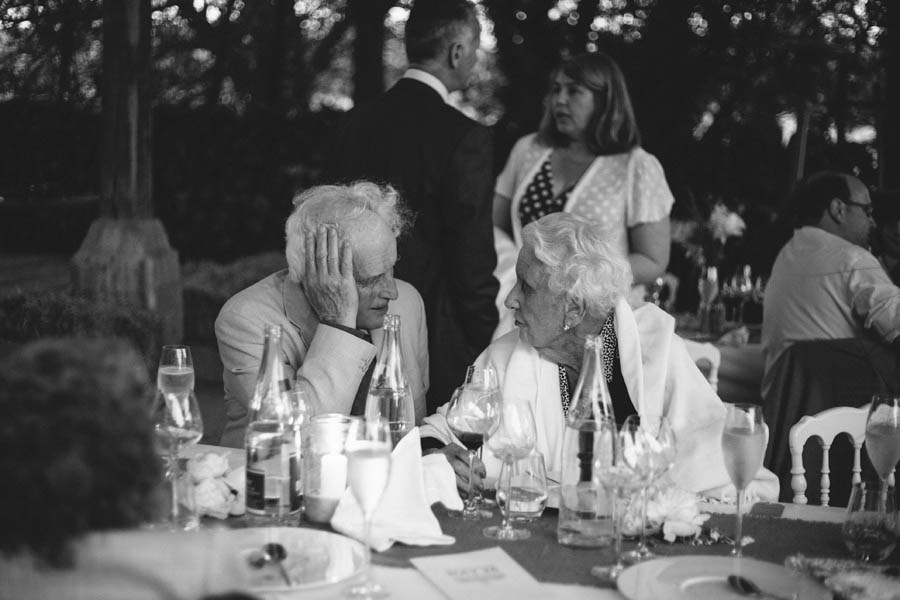 Utterly beautiful. Thank you to Natalie & Oliver and photographer Emilie White for sharing today.
Supporting Cast:
Photography Credit: Emilie White Photography
Ceremony Venue: La Mairie, L'Isle En Dodon, France
Reception Venue: Oliver's parents' house, L'Isle En Dodon, France
Bride's Dress: Henry Roth
Bride's Shoes: Kate Spade
Bride's Headpiece: Twigs and Honey
Bride's Jewellery: Vintage and Kate Spade
Groom's Outfit: Paul Smith
Bridesmaid's Dresses: Ivy and Aster
Bridesmaid's Accessories: Kate Spade, Anthropologie
Cake: L'Allée des Sens (Macarons)
Flowers: Magador Florist, Toulouse
Hair: Jane Emerson
DJ: Muzz Khan (Bridesmaid's fiancé)
Stationery: Charlotte Gibson
Caterers: L'Allée des Sens