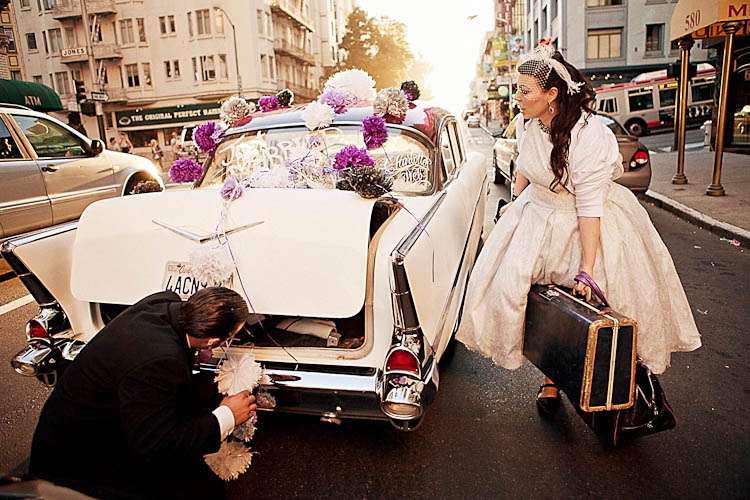 Josie & Nic wanted their wedding to be for them and what they wanted – screw traditions! The couple, who own a rockabilly store in Berkley, California decided to close the shop for the day (they hung up hand drawn signs to warn customers they were closed as they were getting married!) and get ready together in their own environment – something they had built up together.
The ceremony took place at  Morcom Rose Garden in Piedmont and Josie looked stunning in her Stephanie James Couture dress. Once again throwing tradition out the window, the ceremony consisted of a  small gathering of their very closest friends, who were each called up to the "alter" when they were ready  in order to start the ceremony.  Josie & Nic chose the lyrics of "The New Patron Saints and Angels" by AFI to be read in the ceremony instead of traditional vows.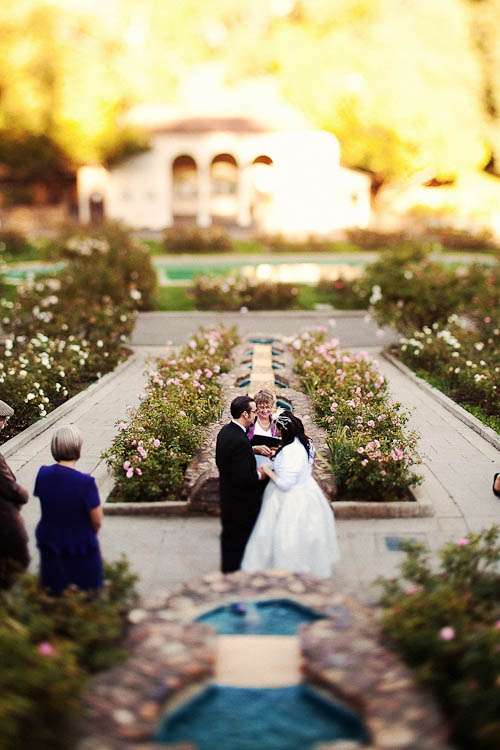 After the ceremony, they both jumped into their 1957 Chevy and headed over to their reception at the Hotel California in San Francisco. Their friends and family even decorated their car for the ride! Finally, the whole vibe of the day was a DIY and personal one. The couple designed all of their invitations, flags and other all the reception decor, and the flowers were put together by Josie and her family.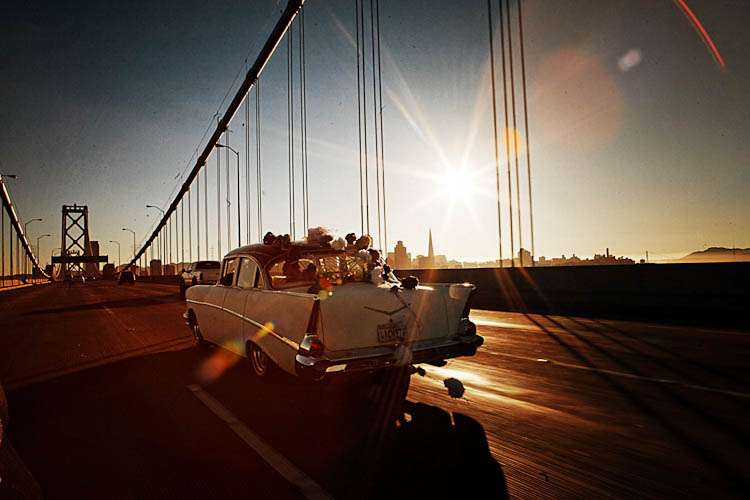 Thank you to Josie & Nic and their photographer Heather for sharing this gorgeous wedding with us today