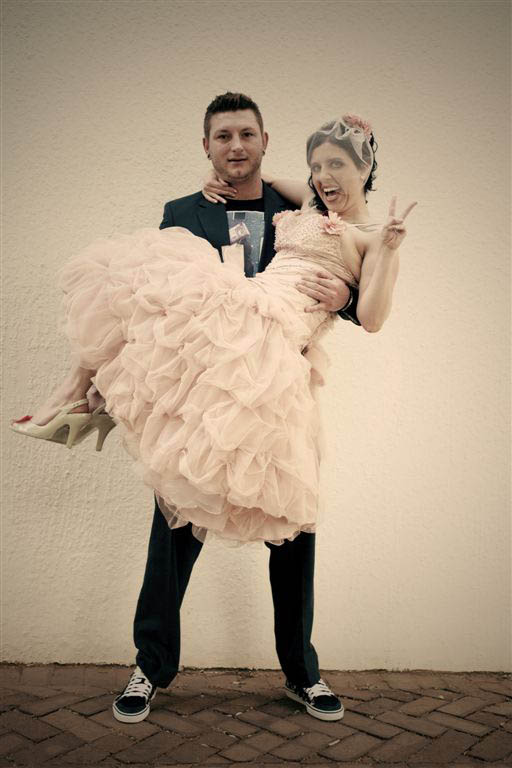 "My husband Dewald and I were both engaged to other people a year ago – but when we met it was really a fairytale!" Mona, the bride began. "When they say that opposites attract they are sourly mistaken, my husband and I are soulmates, body, mind and soul! We both have an affinity to all things that are unconventional, covered in tattoos and piercings and we adore all things vintage. After only two months we became engaged and I had his name tattooed on me as a symbol of my lifelong dedication to making the world rock together!"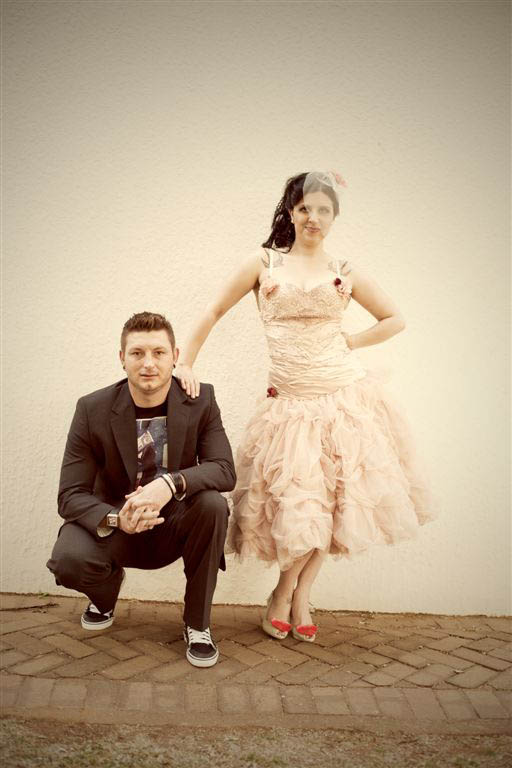 Mona & Dewald wanted a fun, simple and personal wedding. They basically created a big party for all their friends and family and kept it as non-weddingy as possible. The pastor even arrived for the ceremony on a Harley Davidson!  The bride's Mother is a dressmaker so she obviously made Mona's dress. She wanted something offbeat, something unique and something completely different to a traditional wedding dress."We combined our avant-garde taste gave birth to sexiest little wedding tutu – I felt like a princess!" concluded the bride.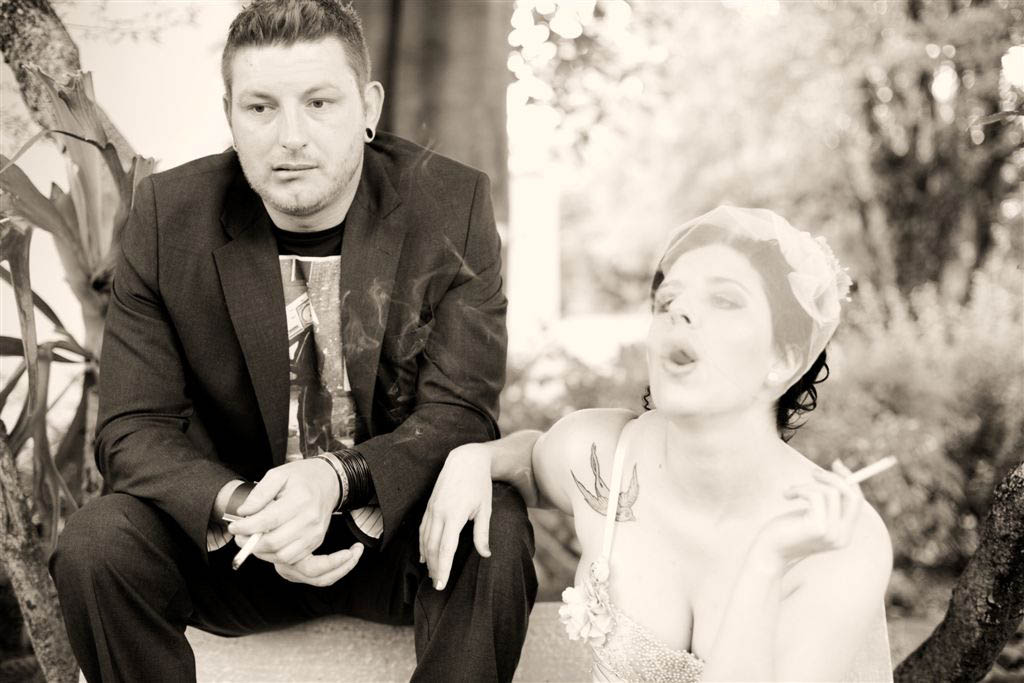 Huge thanks to Mona & Dewald for sharing their fab wedding today!
Photography Credit: Simply Me Photography& Hennie van der Walt
Bride's Dress: Mariaan Tilsley – Titillating Tilsley Wedding Gowns
Bride's Shoes: Vivienne Westwood
Bride's Jewellery: Painful Pleasures
Groom's suit: Edgars
Groom's Shoes: Converse
Cake & Catering: Mimi Bezuidenhout
Flowers and Decor: Michelle Horn
Hair and Make Up: Kathy