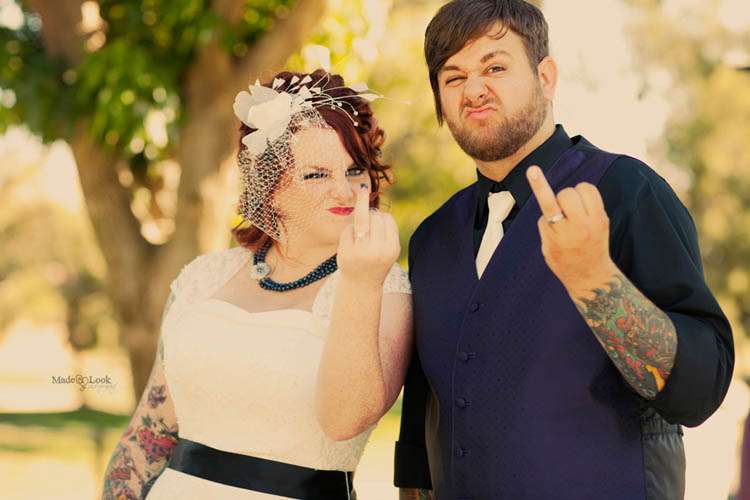 I love when I get to see the weddings of people who I've previously featured on the blog. Candace & Tyler's engagement shoot was freakin' awesome (remember these cupcakes?!) but their weddings just blows everything out of the water! Words can not express…
The pair got married at Rio Bravo Country Club in California and had a truly Rock n Roll wedding – love, laughs, beer and punk rock – what else could you want?! They even had props for the guests to play with on the dance floor.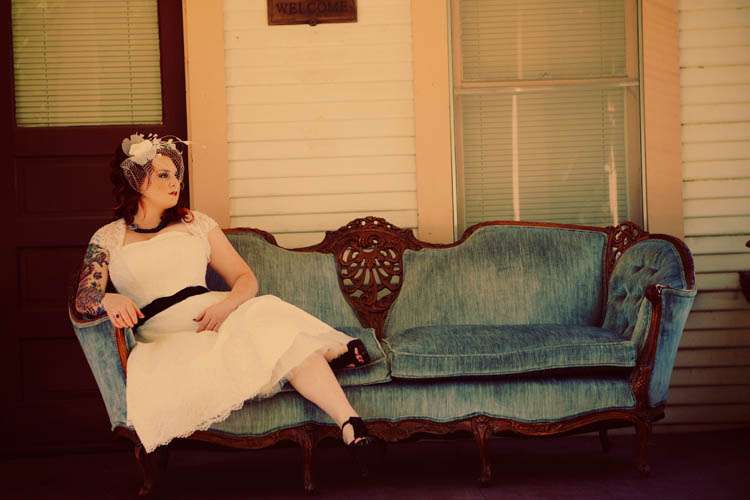 Candace wore a dress from David's Bridal which she personalised to the highest order with vintage treats and acessories from Dixie from In Your Wildest Dreams. Her black suede shoes were from JC Penny.
Tyler even got Candace's name tattooed on his chest as a wedding day surprise for his bride! Oh my God I love them!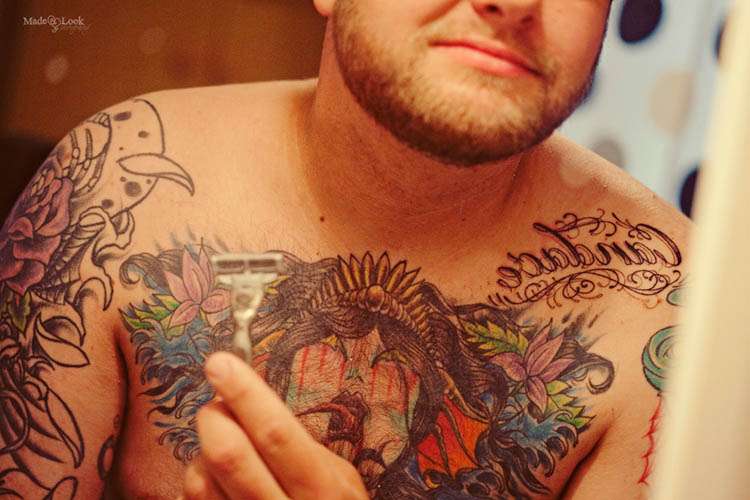 Thanks to Candace & Tyler and their photographer Christina for sharing this all round radness today
Photography: Made You Look Studios
Venue: Rio Bravo Country Club 
Bride's Dress: David's Bridal
Bride's Shoes: JC Penny
Bride's acessories/hair piece: In Your Wildest Dreams
Hair: Shelby Wilson at Bella Donna Salon
Make Up: Gracee Hernandez & Jason Johnson
Flowers: House of Flowers
Black Arbor at the alter & Blue Victorian couch: In Your Wildest Dreams