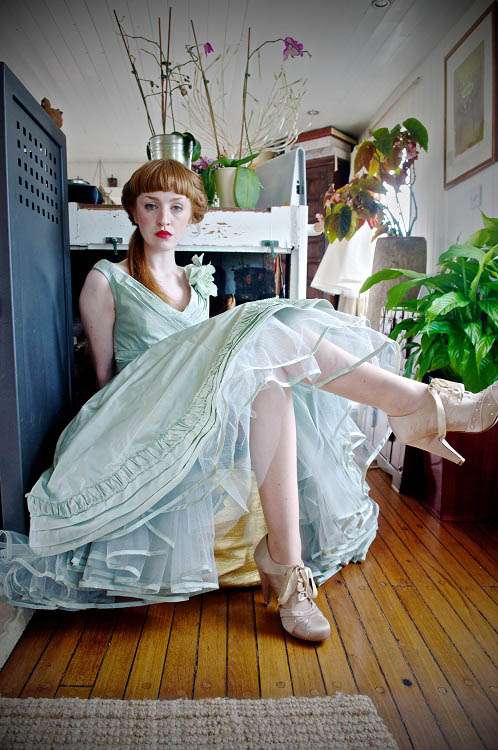 I wanted to start this sunny and bright Monday morning with a bit of dress 'porn' for you all. Who doesn't adore looking at pastel colours, short hems and gorgeous attention to detail – all perfectly modelled by a stunning rockabilly-esque model? Exactly.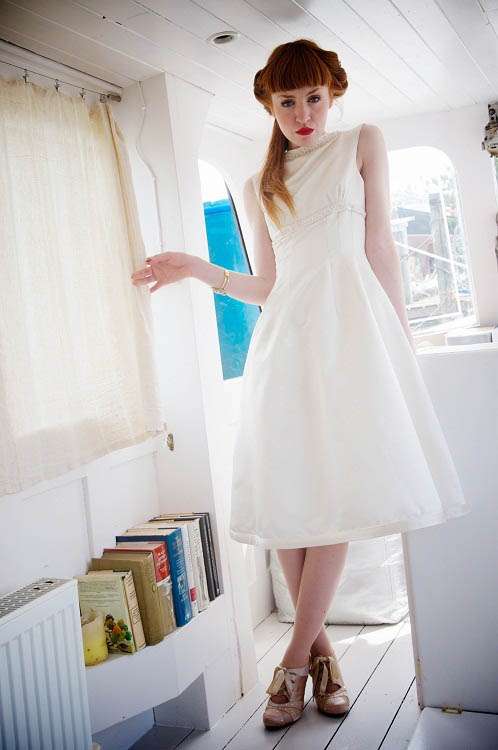 The dresses are all designed and made by Brighton based, Rock n Roll Bride favourite Joanne Fleming. They are (in order of appearance) Clothilde, Audrey and Pieretta. Joanne also made the pretty damn stunning headpiece to go with the Pieretta dress. I am a particular fan of this dress in fact – made from metallic silk organza, it has the wonderful quality of tarnishing slightly over time, so the dress starts to look properly vintage very quickly.
Joanne put the model in shoes by New Look which we found for just £20 and customised with swarovski crystals and the shoot took place on a friend's house boat.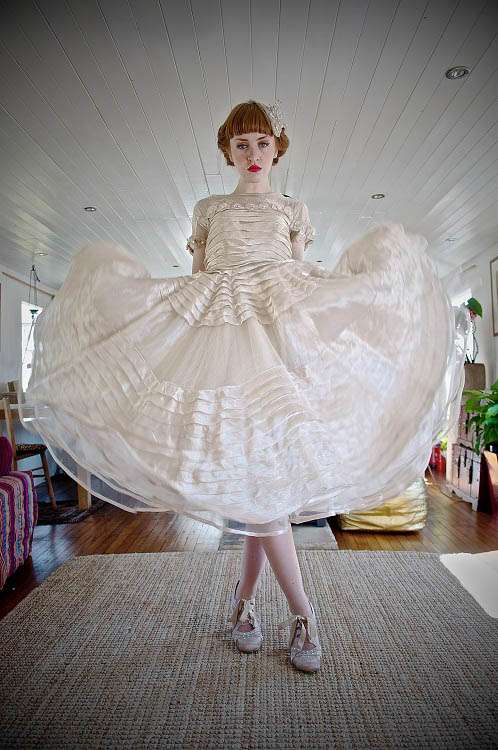 Huge thanks to Joanne and the whole team for sharing this gorgeous shoot and these stunning dresses with us today.
Photography Credit: Jacqui McSweeney Photography
Designer/Stylist: Joanne Fleming Design
Hair/Make Up: Lauren Hannah May
Model: Jessica