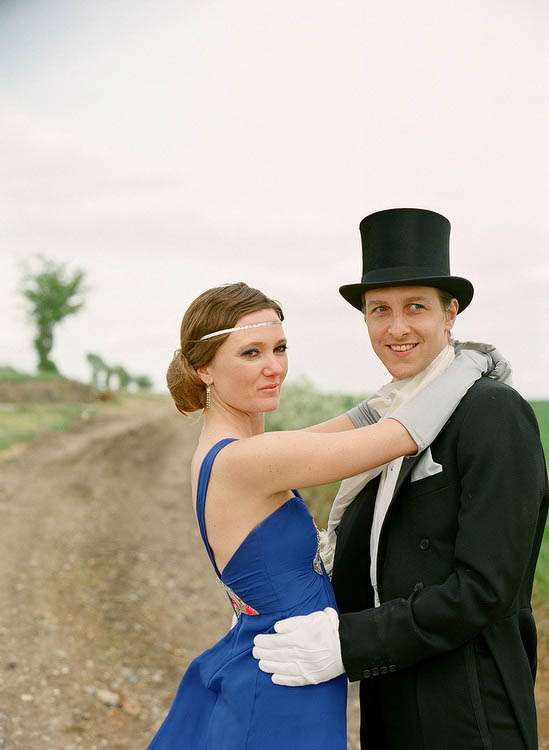 Emma & Matt had an incredible fancy dress wedding at home. The bride & groom live on a farm, so they decided their own home would be the perfect venue. The theme for the fancy dress was anything from 1920's – 1980's and they invited their guests to dress as their favourite decade from the last century. Even the music they selected fitted the theme, with the DJ's  'The Beautiful and the Damned' – who they saw playing at a festival – playing an eclectic mix of music from the 1920's to the 1980's throughout the evening.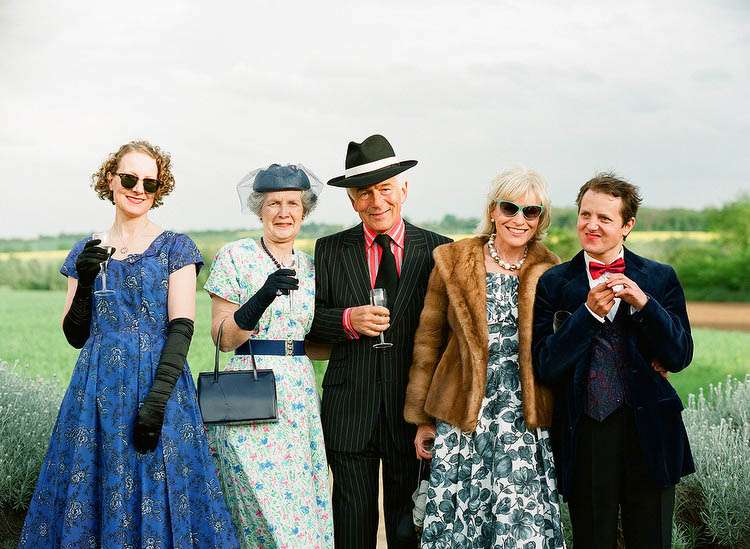 "As a documentary film maker Emma used her creative skills to make her wedding truly individual, personal and above all a lot of fun," Polly, their photographer, told me. "This is without a doubt one of the most fantastic and fun weddings I have ever photographed and I have never laughed so much at a wedding – some of these outfits were pure genius."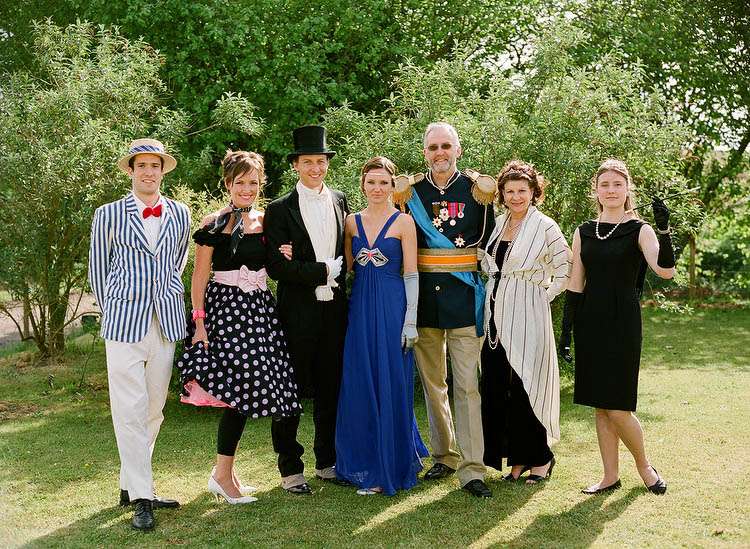 Emma & Matt decided to go as Fred Astaire & Gingers Rogers. Matt hired his outfit from Angels, the costumiers in London, and Emma created a contemporary interpretation of the film star with a stunning dress byTemperley and shoes by Office.
Their were no bridesmaids as everyone was involved in the wedding and made a real effort with their outfits.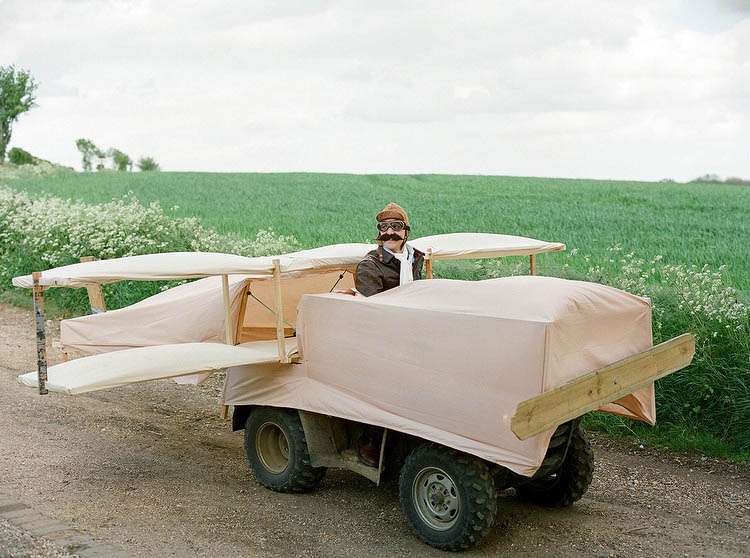 "My sister came dressed like the 1950's," the bride told me. "My Mum & her boyfriend came as JR & Sue Ellen. My dad and his wife were The Last Tsar and Tsarina. Matt's Mum was a '20th Century Fox' – a version of Marilyn Monroe with a fox fur stole. George, Matt's brother was a first world war pilot – complete with a plane!"
"We had lots of famous people there – Madonna, Elvis, Michael Jackson, Freddie Mercury, Adam Ant (in fact four of them!)"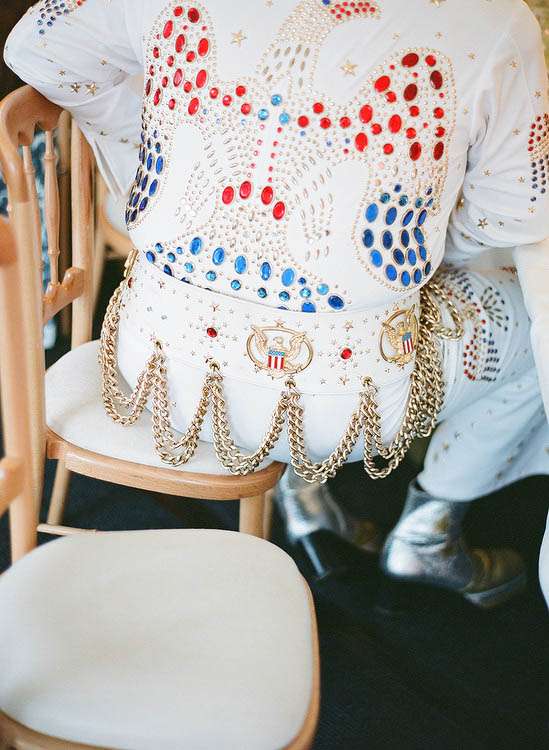 Amazing right!? Be sure to click 'read the rest of this entry' to see more of the incredible outfits!
Thanks so much to photographer Polly and to Emma & Matt for sharing their wedding today
Credit: Polly Alexandre Photography
Venue: Emma & Matt's Farm
Bride's Dress:  Temperley
Bride's Shoes: Office
Bride's Acessories: Angels
Groom's Outfit: Angels
Cake: Made by Caterer
Flowers: DIY – Groom's Mother
Hair/Make Up: Daniel Galvin
DJ: The Beautiful and the Damned