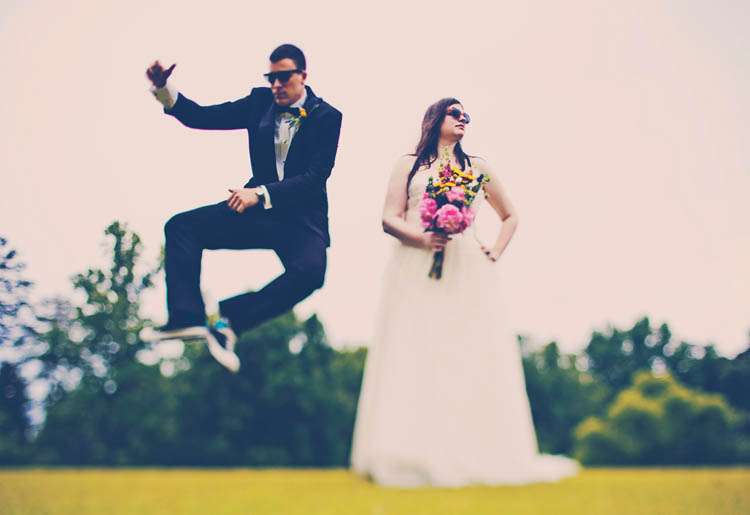 Lauren & JP's amazing wedding video has certainly done the blog-land circuit, but have you seen their gorgeous photographs?! Well my little kittens, guess which blogger has got them to share with you all?! Oh yes the PINK one that's who!
I got chatting to the bride all about their day. Enjoy…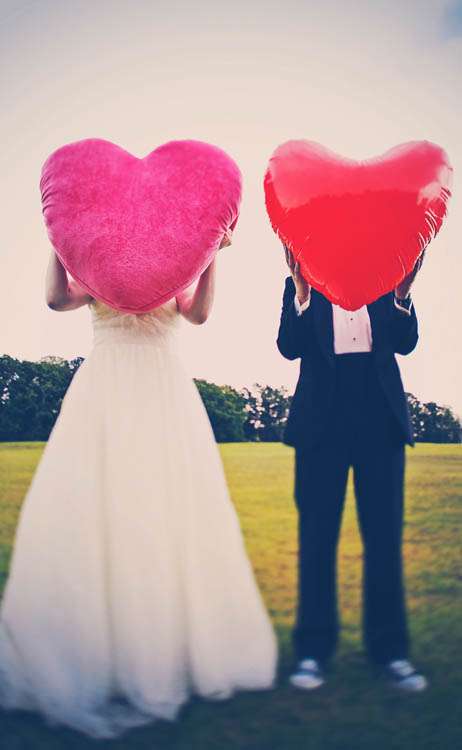 "We started planning this shin-dig a year ago, and our initial goals were to have a fancy but fun party– a celebration that was filled with our closest friends and family. We wanted the whole thing to be a reflection of us. For instance, our food consisted of 4 sections: German, American, Italian, and Asian-Fusion. Bratwurst, soft pretzels, sliders, bruschetta, and chinese take-out boxes just to name a few items. We wanted it to all be on small-bite side, so people could run to the bar, run to get food, and then go back to dancing, mingling, etc."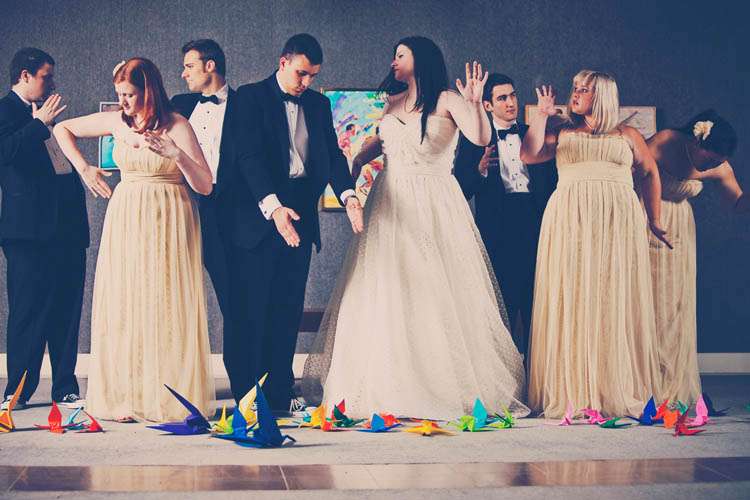 "I'm an artist, graphic designer, and photographer, and all of that ended up heavily influencing our decisions. After our engagement shoot, CMYK theme sort-of emerged based on the day's attire. JP's color was cyan, mine was hot-pink, and a mustard yellow was for everybody.  I had some crazy notion to have thistle mixed in with the bouquets and bouts, so our florist went with CMYK with pink peonies, blue thistle, and yellow billy buttons, all mixed with local wildflowers."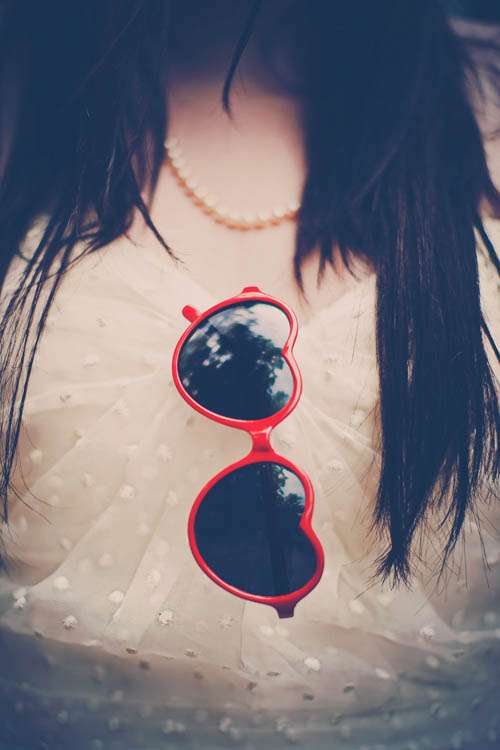 And if you haven't seen it yet, be sure to check out their incredibly original and kick ass awesome wedding video by none other than Rock n Roll Hearts (hello, perfect name!) After the 'jump' and for even more juice ion this incredible wedding, check out Lauren's blog, I Love You Much.
THAAAAANK YOU to Lauren & JP and their awesome photographer Matt for sharing their incredible wedding with us today.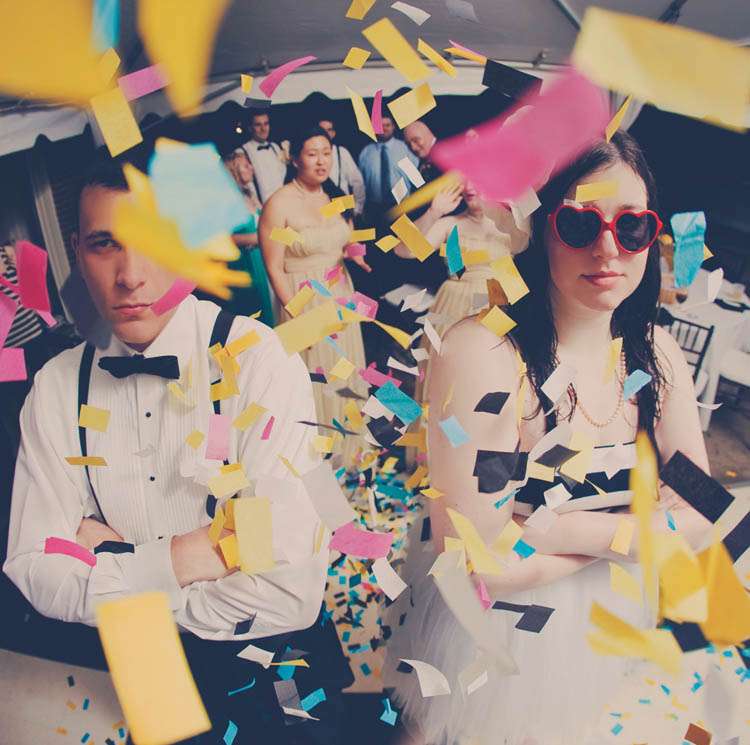 There are a LOT of photos in this post but I ain't gonna apologise for that!
Lauren + JP from Matt Odom on Vimeo.
Photography Credit: Matt Miller for Our Labor of Love
Videography:  Matt Odom,  Rock n Roll Hearts
Photobooth: Smilebooth, Our Labor of Love
Ceremony Venue: First United Methodist Church in LaGrange, Georgia
Reception Venue: Bride's Parent's house
Bride's dress: Christos
Bride's after-party dress: Ouma on Etsy
Bride's shoes: Christian Louboutin Love Flats & Valentino Hot-Pink Bow Sandals
Garter: Set from Julianne Smith, Garter Girl
Veil: Heknowsmyname on Etsy
Hair-flower headband: Sweetpea & Fawn
Heart Sunglasses: Urban Outfitters
Groom's Outfit: Black Tie by Lori
Groom's Socks: Urban Outfitters
Groom's Shoes: Chuck Taylor
Groom's Sunglasses: Ray Ban
Groom's Watch: (a gift from Lauren) J. Crew Timex
Groomsmen's Sunglasses: Urban Outfitters
Bridesmaid's dresses: Vera Wang
Bridesmaid's Sunglasses: Urban Outfitters
Bridesmaid's Hair flowers: Made by the bride
Hair: Luke Salter
Flowers: Terry Dunn
Cake/catering/rentals: Creme Fraiche
DJ: Mike Zarin
Coordinator: Julie Bunkley
Stationery: Diy
All Props: Diy