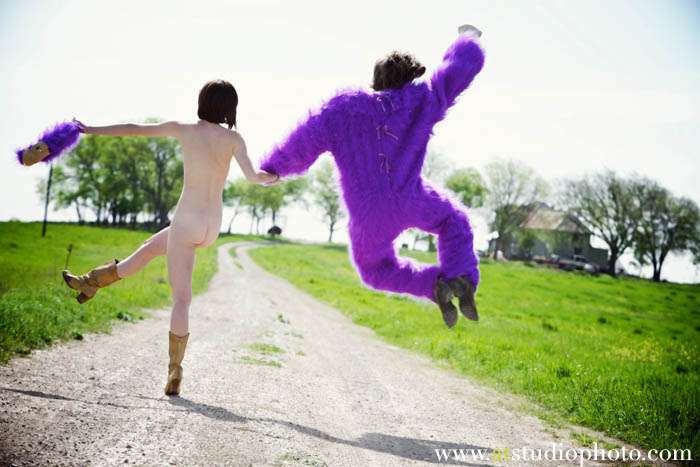 I have so much to say about this awesome engagement shoot that I almost don't know where to start…maybe the beginning? Photographer Thomas has pretty much hit the jackpot with Bobbi & Shelby – gorgeous, cool, tattooed, individual, up for it – what more could you want?
The couple came up with the ideas for this shoot themselves starting with a seedy motel scene, the setting is right out of a 70's road trip movie complete with peeling paint, a broken television and retro signage. They then headed out, firstly to a junkyard and then to a field where they lay around looking gorgeous and had some fun on a bike…with a pinata (of course!)
Following this came the grand finale. Inspired by the now iconic Tanja Lippert 'Chicken and the Naked Chick' engagement shoot, Shelby donned a giant purple monkey suit and Bobbi well..got naked! Love love love….I just adore these.