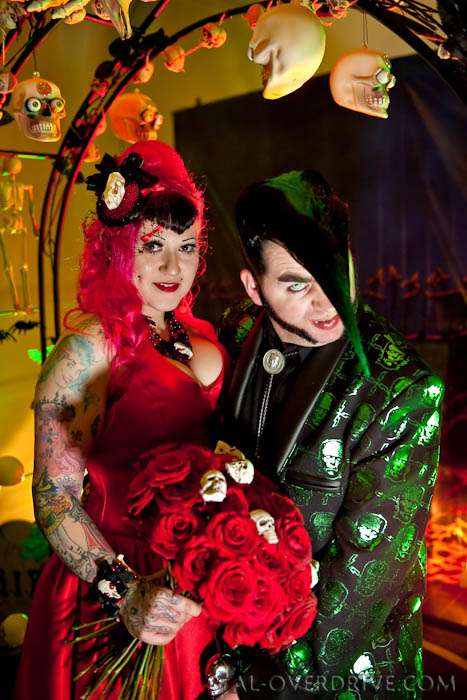 This ghoulish, retro horror themed wedding may not be everybody's cup of tea but I can't help but be a little over-excited about it. So. Much. Originality! Photographer Al, who has just been shortlisted for 'Tattoo Photographer of the Year' was keen to tell me all about Ash and Michelle Ghoulmore's (oh yes!) friday the 13th wedding.
The couple run retro rebels store and the horror-themed clothing company Kreepsville 666 so their wedding was always going to be a spooky special. 'Ghoulmore' actually is Ash's surname and they pretty much live Halloween everyday, so it was fitting to pick a horror / b-movie inspired Wedding theme (be sure to check out their awesome invite at the end of the gallery too!)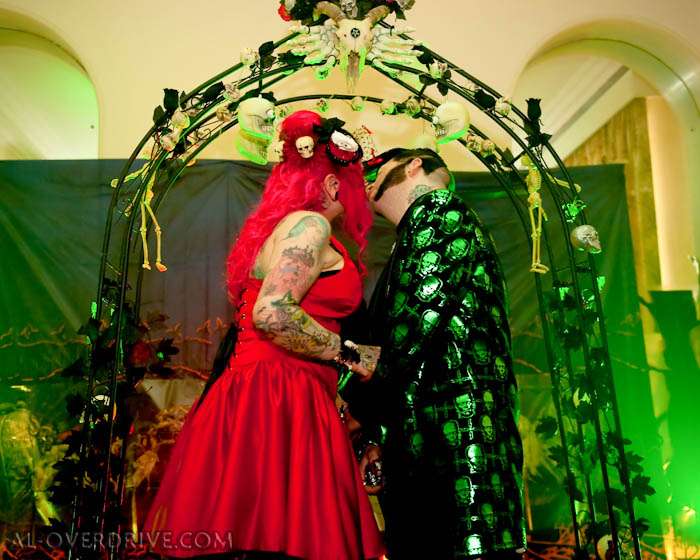 "This meant I had to light the formals in a slightly different way to ensure I got that punchy highly saturated contrasty feel that fits with the mood" photographer Al told me. "This was the first time I've seen a smoke machine used during the ceremony! The archway was decorated with skulls and light like a stage. As you can see form the photos the cake was a skull and all the attendees got to take home a set of cast-silver effect fangs to say 'fangs for coming' [groan]. Zombina and the Skeletones provided the live music for the reception, again fitting the horror-rockabilly theme."
Michelle looked every bit the rock princess in her two dresses, firstly a custom made creation from Limb Clothing, and for the reception/evening a gorgeous Vivien of Holloway gown.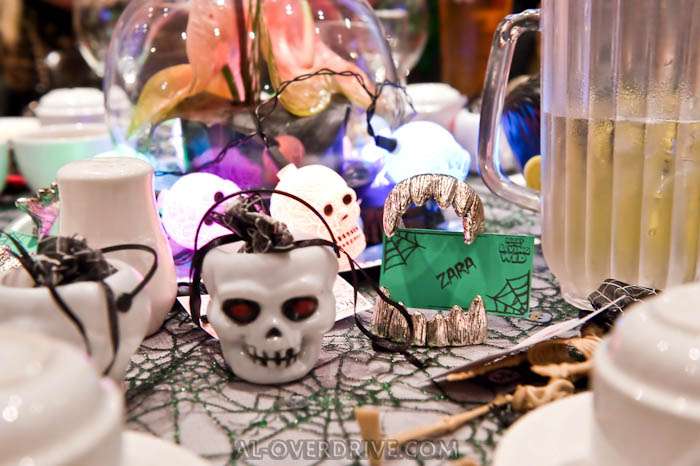 Credit: Al Overdrive
Venue: The Station Hotel, Aberdeen Scotland
Day Dress: custom made by Limb Clothing
Evening Dress: Vivien of Holloway
Invitation: Diy