When I got engaged back in 2007, the first thing I started searching for (well, apart from the dress!) was a wedding photographer. Now back then there were no wedding blogs in the UK to guide me and the task was a very daunting one! I had no idea where to start and in the end I found our photographer's in a wedding magazine.
But you know what? Not all great photographers can (or know how to) get into wedding magazines…especially maybe newer, more budget-friendly shooters. However fret not – nowadays you lucky brides have a plethora of blogs and online services devoted to showcasing new as well as established wedding photographic talent –  helping you find the perfect photographer to capture your day.
In my opinion, one of the best services  I've come across devoted to wedding photographer searches is the UK based, Wonderland Avenue. I'm totally convinced that your'e going to love their site and utterly adore what they have to offer. If you don't find the perfect photographer for you here, I'll eat my (pink) hat!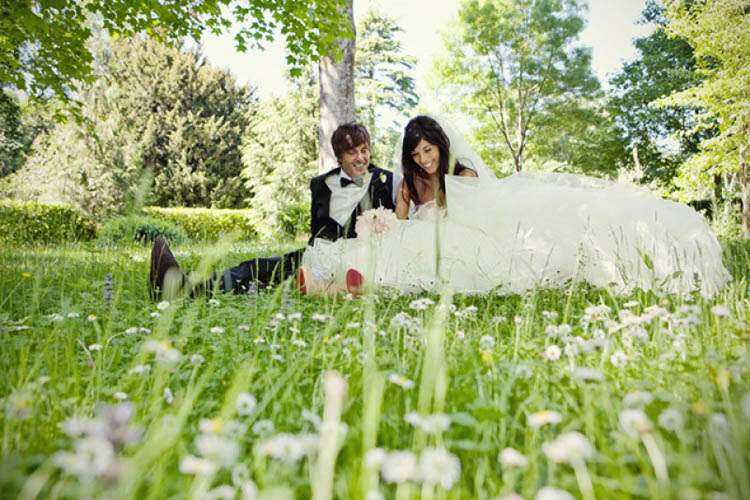 Photography Credit: Marianne Taylor Photography
Can you tell me a little about Wonderland Avenue? What is it you do?
Wonderland Avenue is a new website listing the very best UK wedding photographers, we wanted to go significantly beyond just providing another list of photographers and give brides a site where the photographers had been hand picked.  The idea is that engaged couples no longer have to trawl through the internet to find a great photographer but can access a quick, simple database of the UK's finest. However Wonderland Avenue is more than just another wedding directory. We also post regular features on our members and we love to blog.
How did you come up with the idea and start Wonderland Avenue?
When we got engaged back in 2006, James, a commercial photographer, was sent off to 'find the perfect wedding photographer'.  He thought a couple of hours on the web would do the trick but he was very wrong!!  It took months of scouring websites, magazines and directories to find a photographer who could offer what we were looking for, and just as we thought we had it cracked, he would stumble upon another… What we really needed was a site that brought brilliant photographers together and had already done all the research for us, so finding a wedding photographer could be as painless as possible.  And so Wonderland Avenue was born!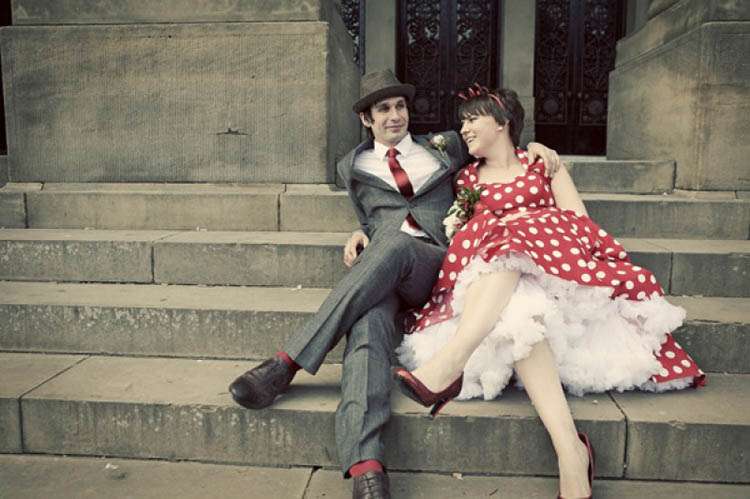 Photography Credit: Anna Hardy Photography
How did you come up with the name Wonderland Avenue?
We were conscious that we wanted to develop a name that reflected our aim of bringing something different to the wedding photography industry.  We had a few ideas floating around then James found himself shooting at a location in Los Angeles near a street called Wonderland Avenue and it just seemed perfect!
What areas do you cover & where are the majority of your photographers based?
Eventually we aim to cover the length & breath of the country & we already have photographers based as far north as Scotland & as far South as Cornwall, we will however restrict each region on our search menu to around 40 photographers, this will prevent brides from being overwhelmed with choice & enable us to concentrate our marketing efforts on a manageable amount of photographers.
We don't currently have any plans to expand the website further than the UK but we do have some pretty exciting features to add to the site in the near future, keep your eye on the blog for details.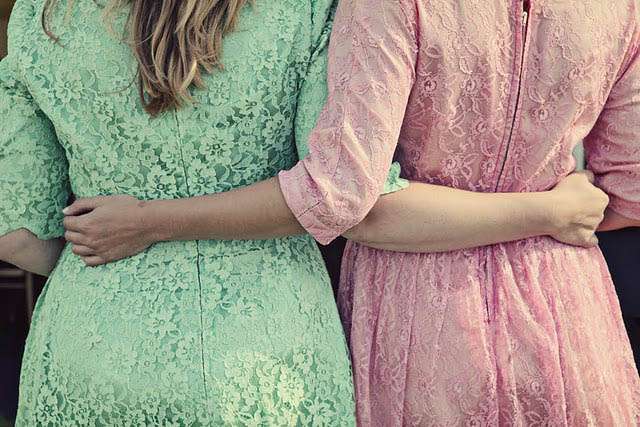 Photography Credit: Debs Ivelja Photography
A lot of photographers on your site seem to have that vintage feel was that intentional? Is it a style you love?
The number of photographers we have shooting with a 'vintage' influence represents a current trend that is very popular within the wedding industry, however we are above all, passionate about good photography. We're also lucky enough to have some excellent photojournalists, conceptual & traditional photographers on board & feel that brides visiting Wonderland Avenue have a wide choice of styles to consider.
What is the ethos and idea behind your business?
The ethos is to create a website which will become an essential destination for brides & planners and a directory that the very best UK wedding photographers want to be part of.
How did you come up with the idea? Were you influenced by anybody else and who do you really admire?
We really liked sites like Baby Friendly Boltholes and Mr and Mrs Smith who provided directories with a twist.  Well designed, clearly laid out sites coupled with expertly researched options meant looking for a quirky boutique hotel on the Left Bank or baby friendly b&b in the far reaches of Scotland was easy!  I think that's the kind of experience we want couples to have when they visit us.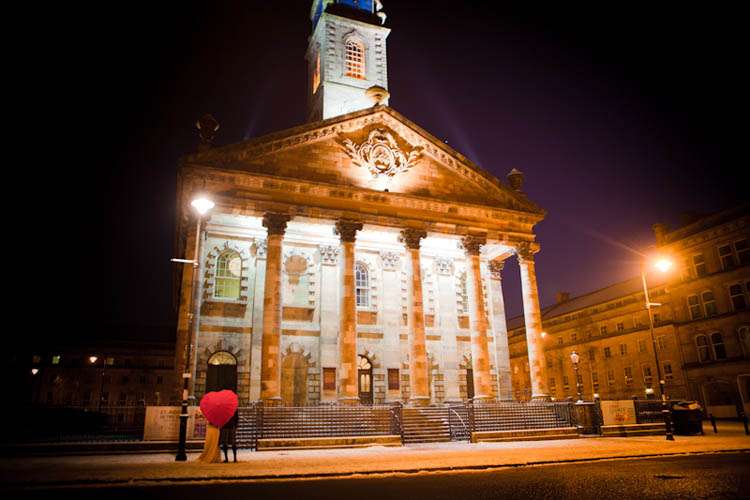 Photography Credit: Candy Snaps Photography
What are the benefits for brides who want to use your service?
We've done the hard work for you: the site is easy to navigate and offers photographers ranging in style who have been through a strict selection process considering quality of images, experience and presentation.  We hope we have designed a site that is a pleasure to use and that will also provide photography ideas and tips through our blog.  Regularly updated featured photographers and blog posts means that brides will have a reason to keep coming back to the site.
I have a lot of photographer readers too who might be interested in signing up. How would a photographer go about this and what are the benefits to them for doing so?
We are very passionate about great wedding photography; we'll promote our members through social networks, blogs, wedding fairs and a CPC Google campaign. While I look at our site from a bride and grooms perspective, James comes at it from the photographer's point of view.  He was very conscious that the photographers joining Wonderland Avenue should be able to monitor profile views, website clicks and be able to upload new content to their page whenever they want.  He also makes himself personally available to answer questions members may have.
Photographers wishing to get involved can simply go to the 'apply' section on the site and submit their details. James will then take a look at their work and decide whether they are right for Wonderland Avenue. We are currently running a 2 month free trial for photographers considering signing up. This offer expires on 1st April.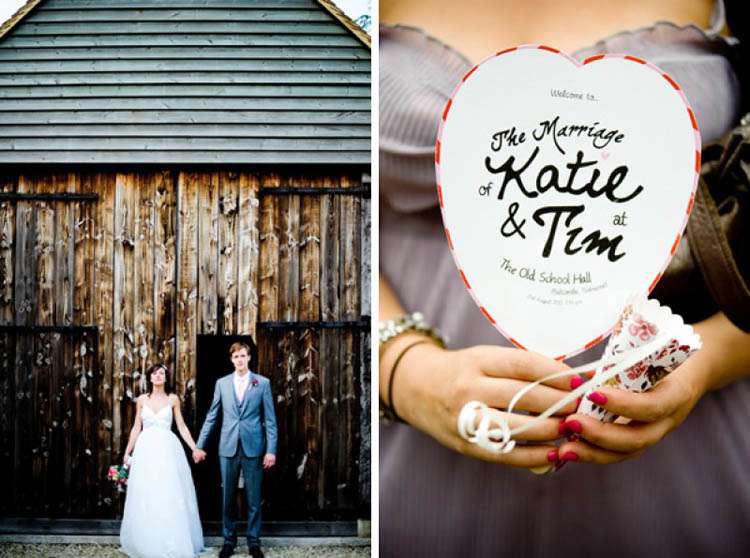 Photography Credit: Anushe Low Photography
What do you love about weddings?
I love the way that people can do things exactly the way they want, no two weddings are the same.  It's a completely individual, unique day and personally speaking one of the best I've ever had!  I'm a big fan of all the amazing ideas people come up with – it's truly inspirational.
What do you dislike about weddings?
I don't really dislike anything about weddings… I guess the thought of a couple spending hard earned cash on a photographer who doesn't listen & fails to deliver the goods does annoy me though.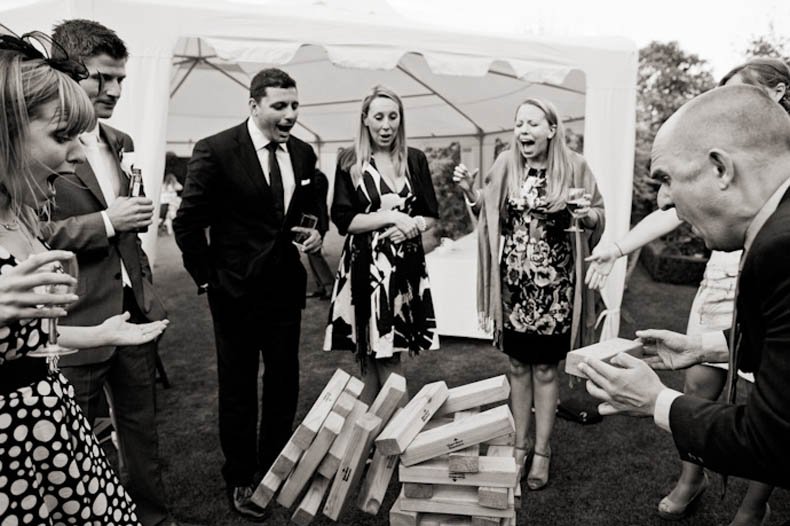 Photography Credit: Allister Freeman Photography
What has been the highlight of your career so far?
I think the highlight so far has been seeing the site go live, seeing all our ideas and hard work come together and having photographers and brides love the site has been amazingly rewarding.  We're still on a high and can't wait to see what the future holds as Wonderland Avenue develops!
Why do you think Wonderland Avenue is perfect for Rock n Roll Brides?
We've both been fans of Rock n Roll Bride for ages & like the way you've always championed talented photographers, we know that your readers are visually savvy & view booking a photographer as a very important part of their plans.
♥   ♥   ♥
Huge thanks to Louise & James for taking party today. The couple live in Bristol, have been married for 3 and a half years & have a 2 year old boy, and are expecting their next one in April.