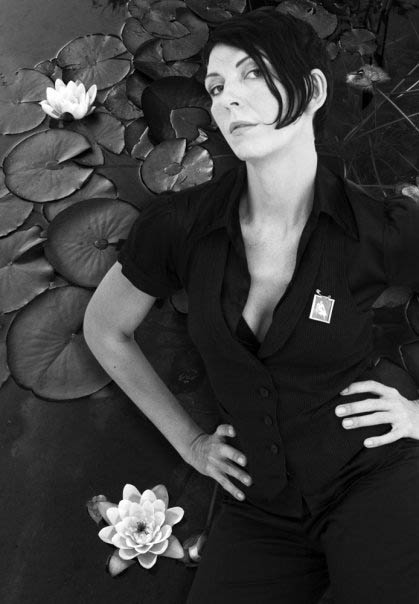 Oh yeah baby, I am excited about this post! As I'm sure most of you will have seen and loved, I blogged this amazing punk-rock inspired shoot last week photographed by the amazing Italian photographer JoAnne Dunn. Not only am I the luckiest blogger in the whole of blog-land to have been able to share them with you (can you tell – I really really loved them!?) but JoAnne has also been lovely enough to let me interview her for your reading pleasure. OK enough gushing now, let's get on with the show…
Who are you and what do you do?
JoAnne Dunn – personal photographer and part time match maker
Where are you based and what cities/countries are you available to for work in?
The globe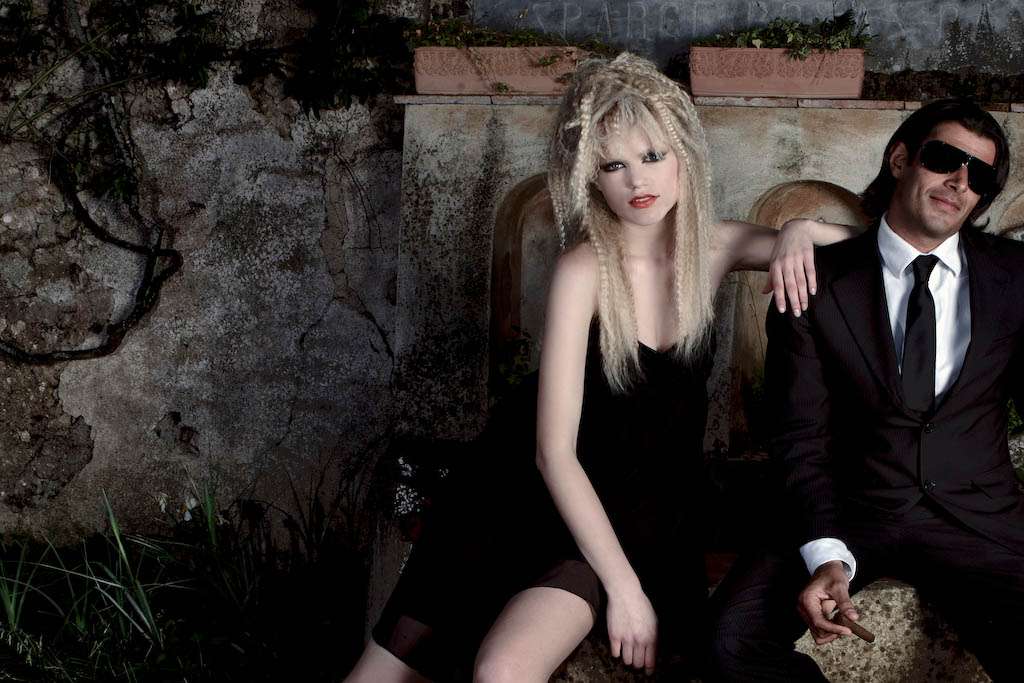 What are Italian weddings like?
Italian weddings are serious affairs and many people wear black. They do not have speeches and there is not always dancing. They give small gifts to their guest to say thank you. The main activity during Italian weddings is eating. There can be up to ten courses with lemon sorbet between the fish and meat. Need I say more? There are exceptions to this rule. And this summer I finally went to a few Italian weddings which were a huge amount of fun.
For quite a few years now I have preferred not to do Italian weddings. Just because they were sometimes a little too formal and dry. Everyone seemed annoyed to be attending, even the bride and groom. But lately I have found there to be a new hybrid of Italian brides on the loose. She is over the ringlets and eating. And she has an absolute ball on her wedding day. She encourages dancing with beautiful Brazilian dancers and by having a good time herself. More and more they are choosing informal venues, even venues which you get to by boat.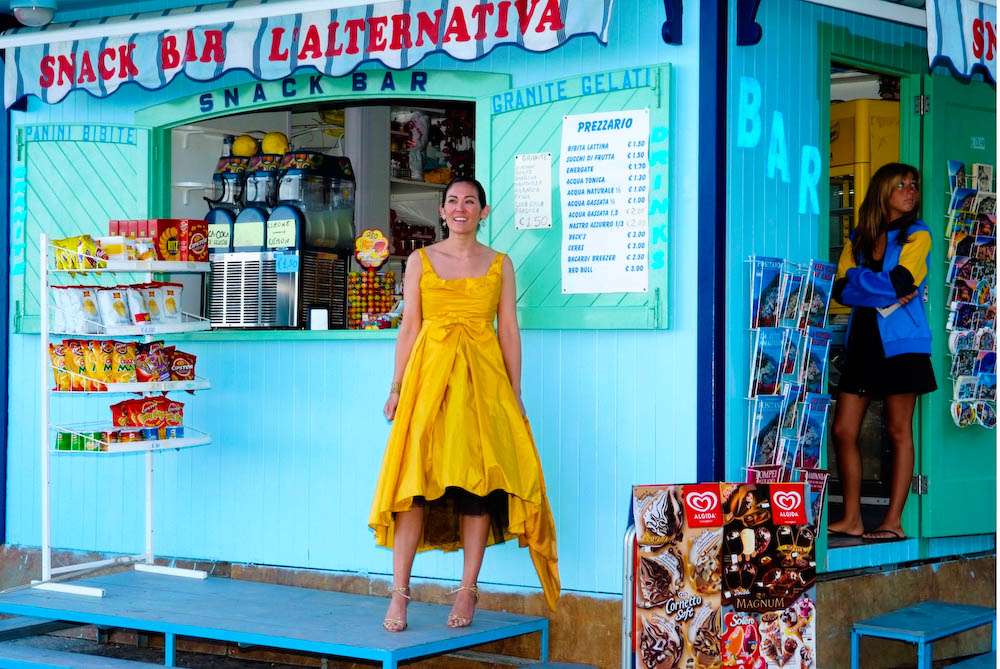 Are most of your weddings destination to Italy or locals? How do the weddings differ?
Five years ago I did 90% foreigners who came to Italy to get married. I did very few Italian weddings because they just did not get me. Fortunately they got me just in time as the crisis hit. I now do about 40% foreigners and the rest are about of enthusiastic Italians. Who would have imagined. We shoot the whole of Italy and do a couple in Greece every year. Weddings are very important to Italians and their view how weddings should be have completely changed. I also make an eccentric addition to their wedding.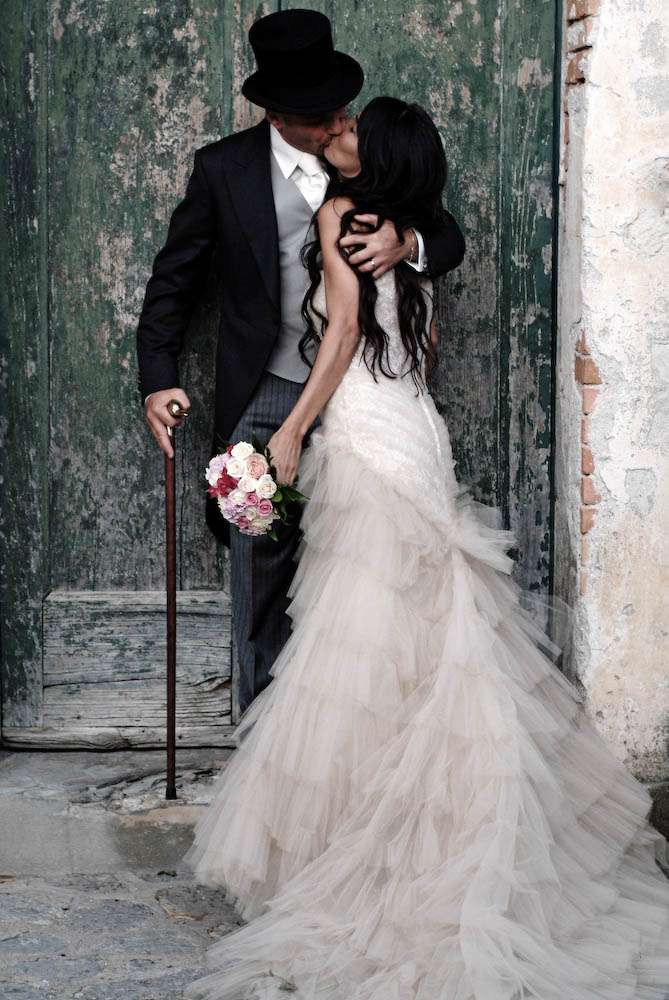 Who/what are your biggest influences? Whose work do you really admire?
Not too long ago wedding photography was absolutely the most uncool and lowly photography career you could ever choose. Many photography students have sworn on their dog's grave never to stoop to such levels. I am one such student who now has to eat her words.
Thanks to the great Joe Buissink, all that has now changed. Twelve years ago Joe Buissink showed the wedding world a new fresh approach to wedding photography. The man took exception to being paid less than what was paid for the cake since the photography was the only investment, which lasts past the wedding day. He introduced the world to reportage and gave little thought to traditional rules of wedding photography.
His work also includes reportage images but his focus is once again on the portrait side of wedding photography and although he has this in common with the cheesy wedding photographers from the eighties, the similarities stop there. His work is fresh and exciting. Finally a breath of fresh air for wedding photography which had been so concentrated on being natural and obeying rules that it had gotten way too serious and rigid. All of a sudden everybody who worked in the wedding industry realised wedding photography was the place to be.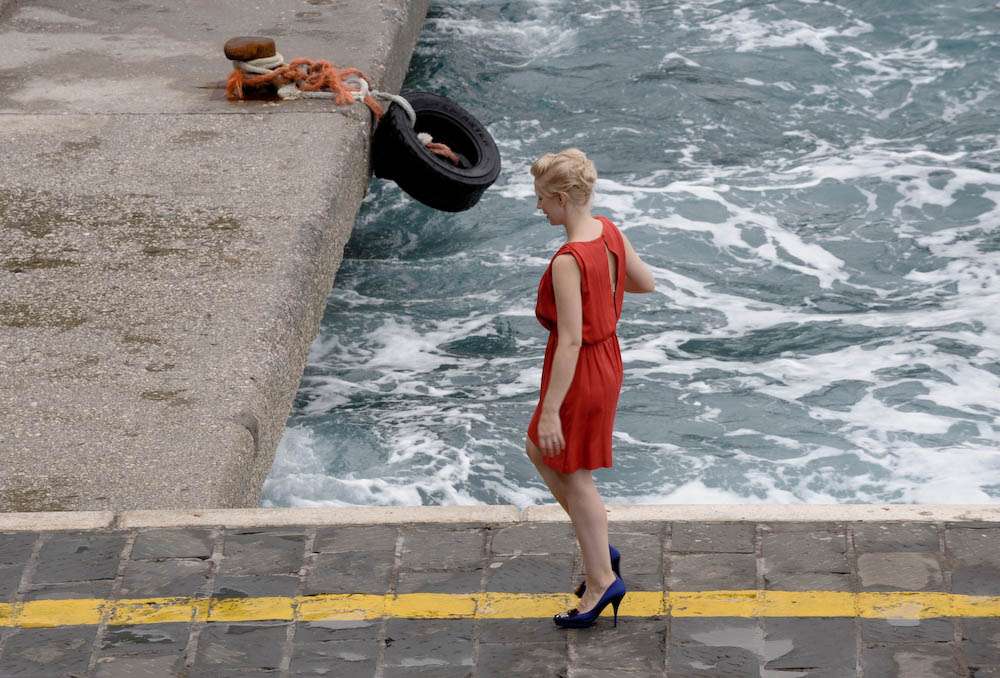 How would you describe your style and photography?
Your wedding is one of the most treasured and special events in your life, filled with emotional, meaningful and candid moments. Yet this day often slips by so quickly it can seem like a blur. Professional wedding photography can help keep the memories fresh and allow you to travel back, at any time, to the magic of that day. It can even capture the moments you missed. At JoAnne Dunn Photography, we will treat each wedding as a unique commission tailored to your unique desires and needs. Capture the spontaneity, emotion and detail of your wedding using a mixture of reportage photography and portrait style. Work quickly and unobtrusively to allow you to enjoy your day. Use modern, top of the range digital retouching to bring out the best in your photographs. Bind your most treasured memories into a luxury album that, one day, you can show your grandchildren.
I am very influenced by fashion and fine art photography. But my photography is an intimate investigation of my subjects. It's dynamic and does not limit itself by classifying it's self. It's hard to explain but I feel like I am just an instrument and if I want really good pictures I need to get out of the way and not try to control the process. Creatives describe the process as being in "the zone". The only place artists are happy. I do not do photography to get a name or rich, I do it because when I am in the zone I am so happy and the pictures create themselves. I am just have to be looking and seeing. Not sure if this makes sense. I am hugely influenced by a Book called "the artist's way" by Julia Cameron.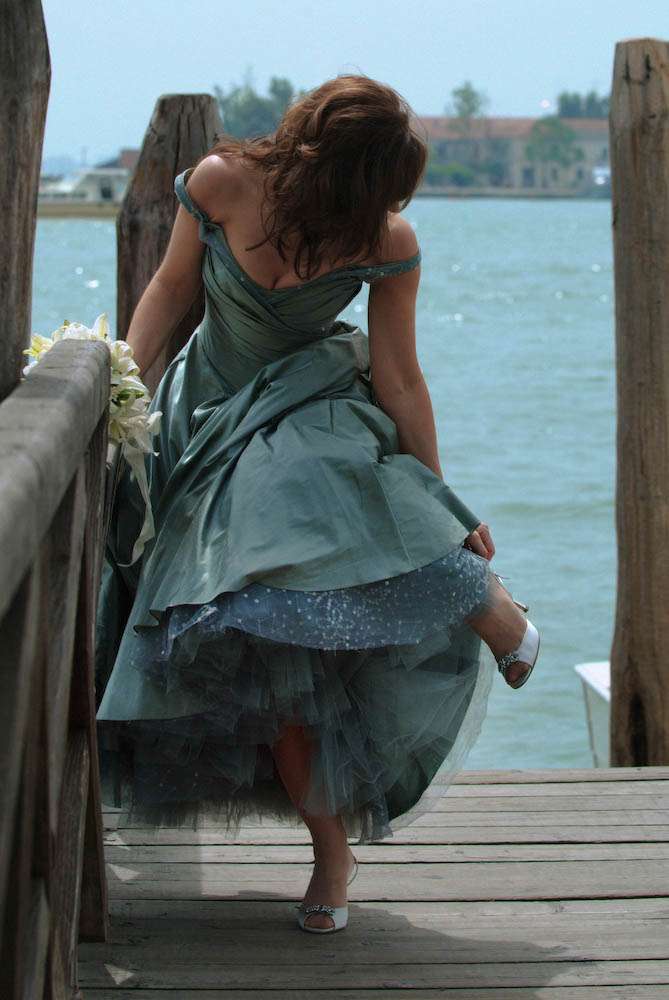 Your style is very fashion led. Is this your background? How did you make the transformation from fashion to weddings?
Finally after reportage, fashion photography has made it's way to wedding photography. I love doing fashion photography, it's so easy compared to wedding photography.
Lets look at how a fashion shoot is shot. First all the models get up really early. Hair and make up is done. A stylist organises props and wardrobe and the photographer sets up the location. They get to use big flashes with delicious light boxes or ring flashes, which would have your guests in hysterics. They use large format cameras which are bigger, shooting huge files and are not practical for reportage. They test light and make their assistant run around and get coffee. The models are co-operative and gorgeous and they have complete control over the light. The Photographer has also the whole day or more. They do a test shoot check it out on their lap top and make a few changes. A team works towards getting a maximum of twelve or so final shots over one or two days. Everything is carefully checked and controlled. I think you get the point. Oh and I forgot to mention that there is often very generous catering provided.
Let's see how different shooting a wedding can be. The bride and groom are not always models and often uncooperative. There is very little time and so many people try to impose limitations and demands on the photographer. From a demanding mother to the angry priest. All the while they have to keep their cool, get all thirty six groups in half an hour, convince the bride she is gorgeous and cajole the groom into posing his nose for his sake and the list goes on and on.
All this has to be done without ruining the mood of the day. It's very testing and emotionally draining. For every bride it's the most important day ever and even after hundreds of wedding it has to be as exciting as the first time for the photographer. Always the same rituals not often many surprises but the pictures have to be creative and fresh with no art director to give ideas. You have to get at least one hundred amazing shots in a very limited time with no control over subject or light. Not time for testing or controlling. All this while trying not to be invasive or make it obvious that you have been working for eight hours and no one thought to feed you.
I think it's safe to say that a fashion photographer would find a wedding very hard to shoot and a wedding photographer would find a fashion shoot ridiculously easy.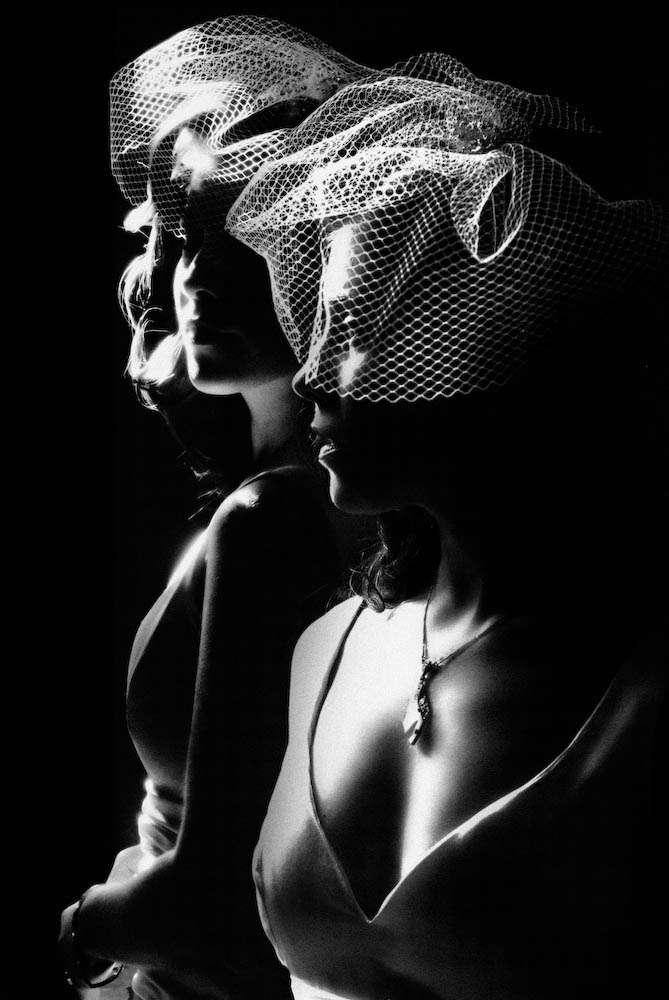 So why do weddings?
They are a huge amount of fun. They are challenging, involve travel and eating the most amazing food. You meet amazing people, there is less competition compared to fashion photography. There is allot of work available and financially it makes sense.
Your photo shoots and editorial are amazing! Is this your biggest passion? How do you bring this into your wedding work?
Why thank you ma'm. I love shooting. Everything from landscapes, details, portraits, concept … anything, as long as I am hunting and the more I have to suffer to get the shot the more I love it. I love the process, the capacity it gives me to look and stay in the present moment. The zen of it all. I love making girls happy and weddings are so much more real than fashion. I do a bit of fashion to show brides I can and although I should probably be ashamed to say it; I love wedding photography. When I bride is willing to fly me to around the world, treat me like a VIP, I party, get in the zone, eat, dance, laugh and cry and have a long list of special girls in white who I will never forget. Fashion is easy but right now I love being a wedding photographer with all it's creative freedom and indulgences.
Most girls fantasise about a traditional white wedding dress. But when it comes to wedding photography many would prefer images that look less like the classical wedding photos of their parents, and more like the fashion spreads of the glossy magazines that they have loved since they were little. Images that express something more than the run of the mill—something a bit more mysterious and sexy.
At JoAnne Dunn Photography, we offer couples the option of booking a fashion-like shoot where we break all the rules of wedding photography. There will be only one purpose: making you look beautiful.
Our fashion shoot service appeals to couples that are eloping for their wedding, and for whom the photography might be the most important investment. It also appeals to trendy, fashionable or funky couples that cringe at the thought of classic romantic wedding photography. The shoots are usually a huge amount of fun and the couple's input is very important to the planning and execution. An open mind, the willingness to play and a little cooperation will guarantee a truly unique collection of photographs.
Secretly if I could make a living from only doing boudoir or pin up I would be the happiest chicken to ever hatch. The only truly frustrating part is that my best pictures I can't show anyone because my brides don't want to show them to anyone (well i suppose they did go and get themselves married.)  In my earlier years I shot a lot of portfolio's for strippers in London… big fun that was. If I ever gave up weddings I would specialise in boudoir and pin up.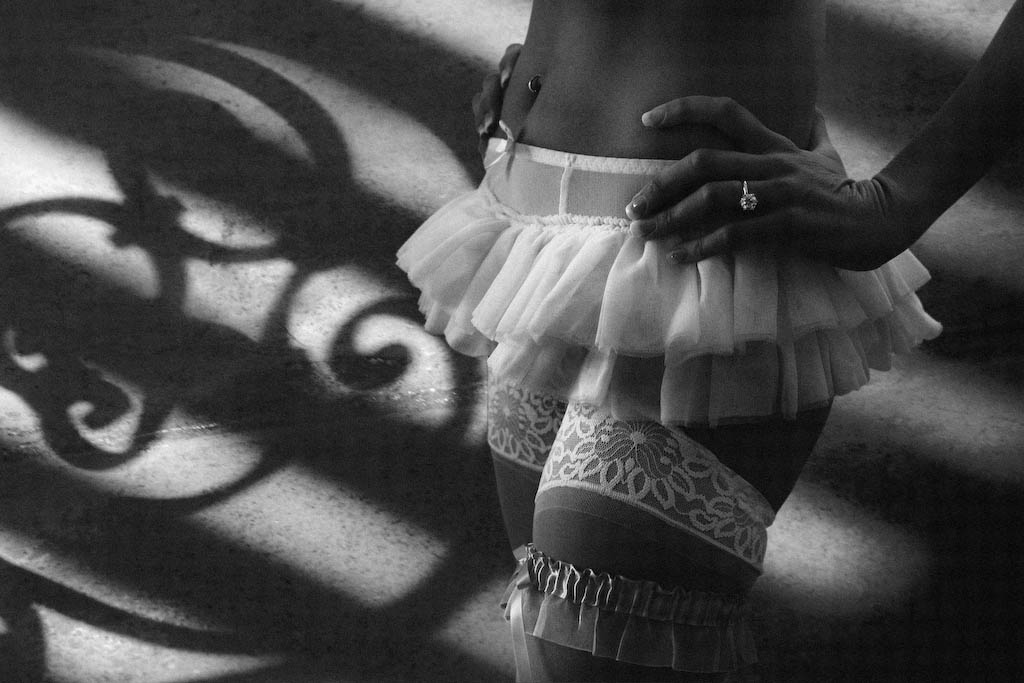 Do you have an ethos or manta to which you stand by in regards to your photography?
Personal Fusion Photography – the punk of wedding photography – I like to mix different styles and genre's of photography to create something my client would love. As individual as my client and disregarding the old rules of wedding photography. We hope to someday be the Vivienne Westwood of wedding photography.
Every bride wants to be beautiful and individual, its my mission to surprise them with just how beautiful they are… and that I "got" the essence of their personality.
Each and every time a bride has ever had a nuclear melt down it has been because she did not like something about her appearance. She may have tried to cover up seeking a scapegoat like the colour of the flowers but nearly always it's because of insecurity. Brides fantasise about how they will look down to the finest details. In fantasies things can be perfect and in reality they cannot. Naturally this nearly leads to great disappointment. Every bride, even if she will not admit it, wants to be perfectly beautiful.
What or who made you get into photography? How did you get into photographing weddings?
I have been doing photography since I was fifteen since I went to the National School of the Arts in Johannesburg. Started shooting babies and models within a year. I have worked in advertising, for magazines and as a fine artist. Then I came to Italy and a wedding photographer needed an English speaker for foreign clients. I was amazed how much I enjoyed it. There was virtually no competition and with my background I found that brides liked my images. Who would have imaged someone would fly me to a party, I would get to do what I loved and they would then pay me to do so? I am not a wedding photographer who is waiting to doing some other kind of photography, I love being a wedding photographer.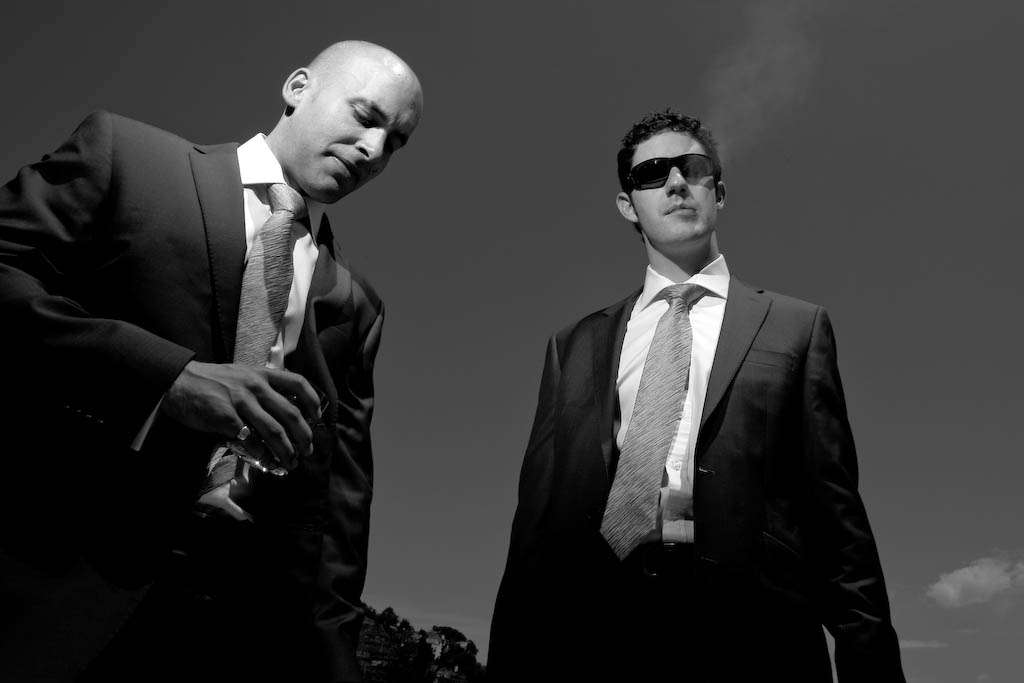 Who are your perfect clients?
Clients who are willing to "play" with me (sounds kinky) and be party of the creative process. I just do not cope with Bridezilla. It's difficult to make someone beautiful who is behaving badly.
I know you are saying, "So what, I find you get what you ask for and there is nothing wrong with wanting the best." But the truth is… behave like this and you will get mediocre service, be stressed and exhausted and you will ruin your day. You won't sleep the night before. You will have dark rings under your eyes. You will have a terrible time and your guests will notice. Everything will seem wrong and you will forget why you are there in the first place.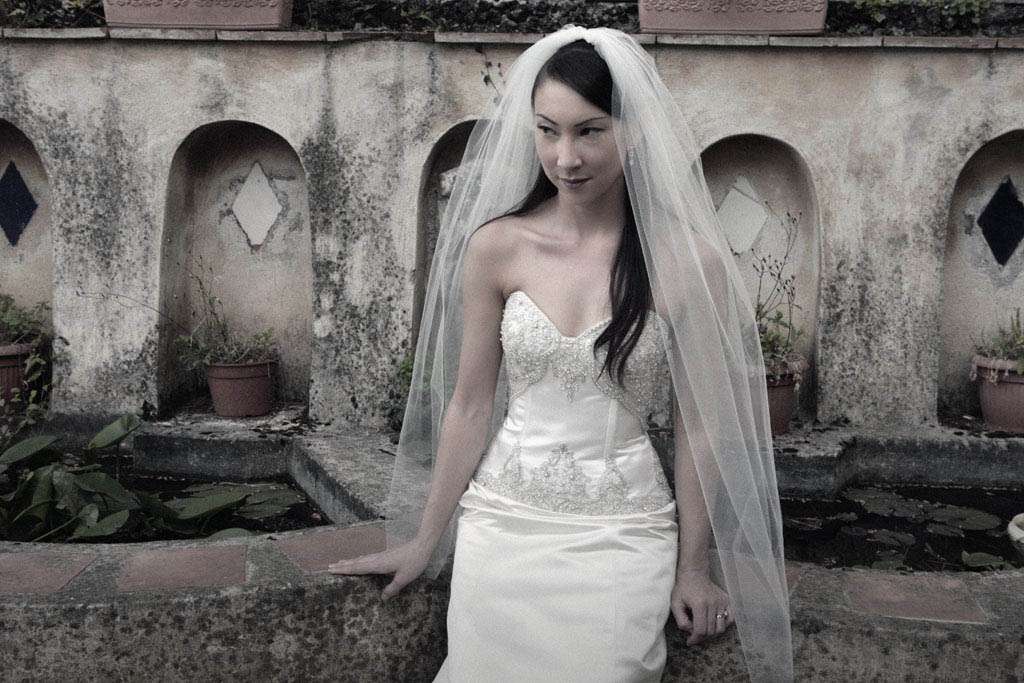 What do you love about weddings?
The stress The pressure The excitement The emotion The happiness The tears The flowers The food The love The family The party The music The travelling
Basically everything. I love a challenge, I only do things which surprise me when the pressure is on.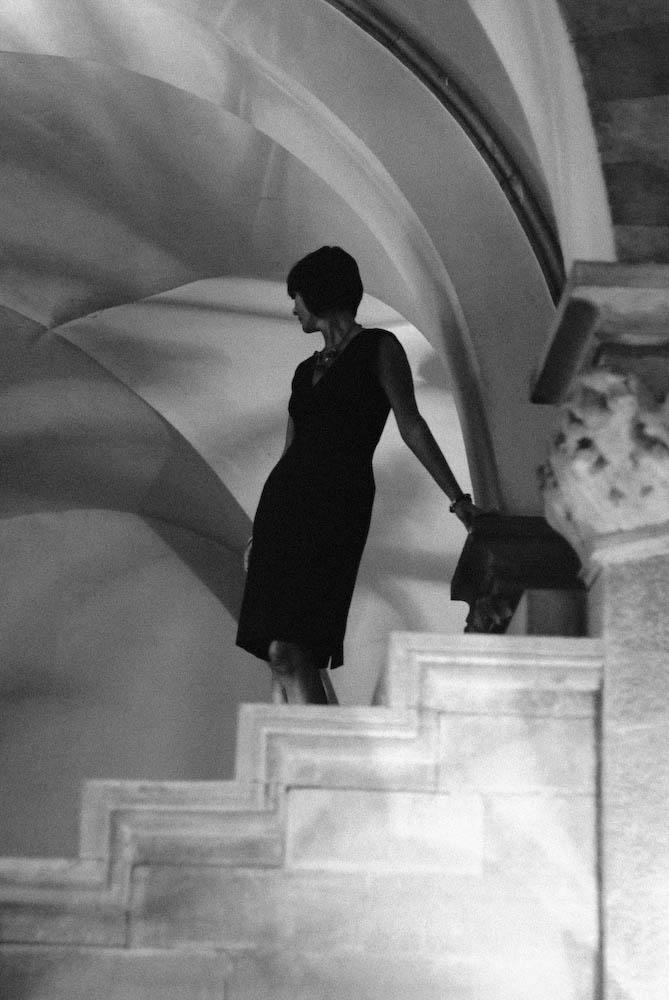 What do you hate about weddings?
During wedding season I see very little of my little guy who is three. But wedding season is only five months but I miss him so much.
What do you think makes a great Rock n Roll wedding?
The bride has to be a rocker and then just has to be herself. The whole rockabilly thing has become very fashionable and trendy, but it's just not something you can fake. I think by definition the couple would be rebellious on many levels and there would have to be allot of noise.
Solo guitar player during ceremony
The venue is everything and  somewhere with a stage. What would a Rock n Roll wedding be without a Rock n Roll band?
The bride & the groom's personalities should be reflected in the details.
There should be mostly young guests and the venue should allow for late partying. I think a club, museum, old desanctified church or a funky marquee would be the first venues which come to mind.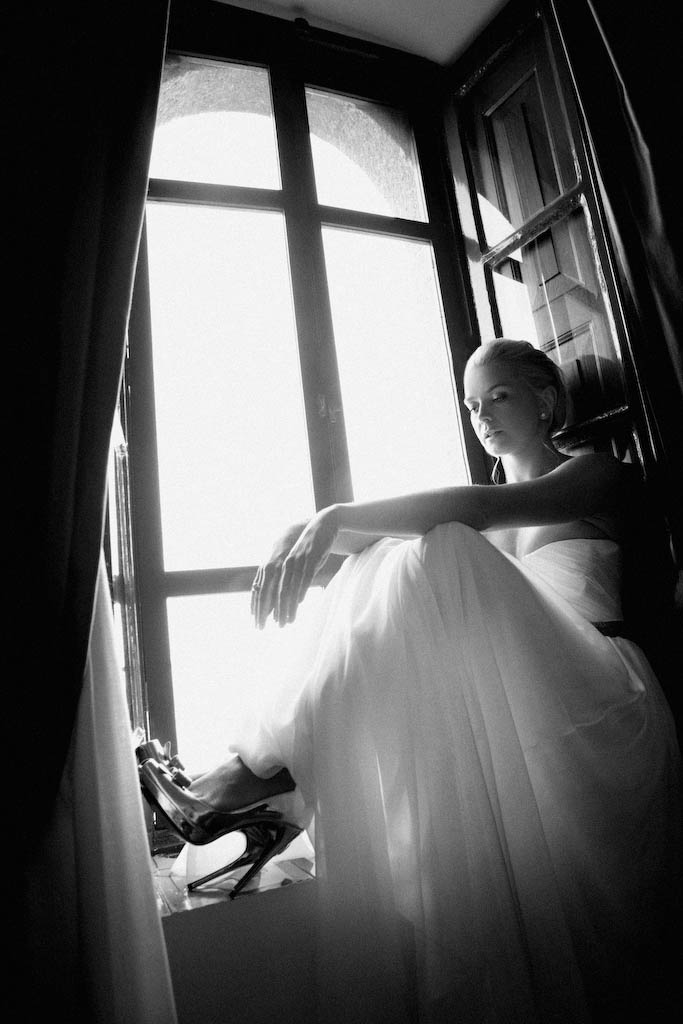 What do you think makes a great Rock n Roll photographer?
I think a couple should make sure that a photographer gets them, understands their taste and style. They will need energy and be open to new ideas. Be prepared to rock with the clients. As a general rule of thumb, if you would not mind spending an evening partying with your photographer, the chances are they are for you.
Tell me a little about your favourite wedding ever and why?
Absolutely way too hard, I have shot close to five hundred weddings, it would be impossible.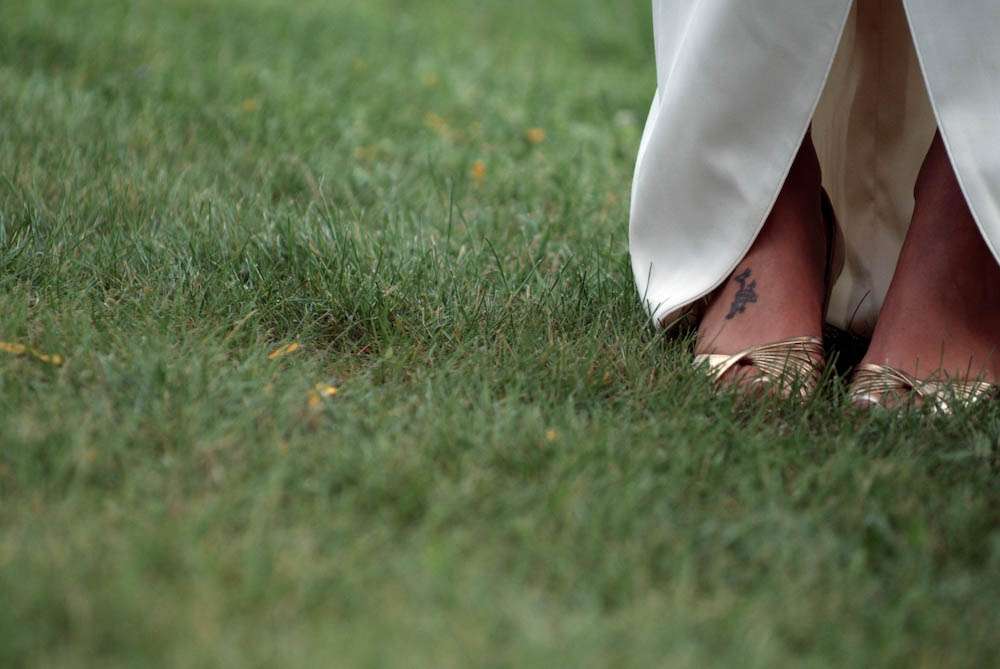 What would you say your greatest achievement has been to date?
My son, my marriage – the hardest to get right but the most special
If you could photograph anybody's wedding whose would it be and why?
Anyone who would be getting married in the Maldives! I have shot a few footballers (including Nester) and I find the VIP weddings really hard. Too many paparazzi who try to pinch my bag and not much time to work. I love shooting wild women who know how to have fun. I LOVE eccentric people and I love shooting artists since they usually understand being "in the zone".
I would also love to do a lesbian wedding in LA – vintage and a lot of tattoos. Or a wedding in Goa  with three days of petals falling from above.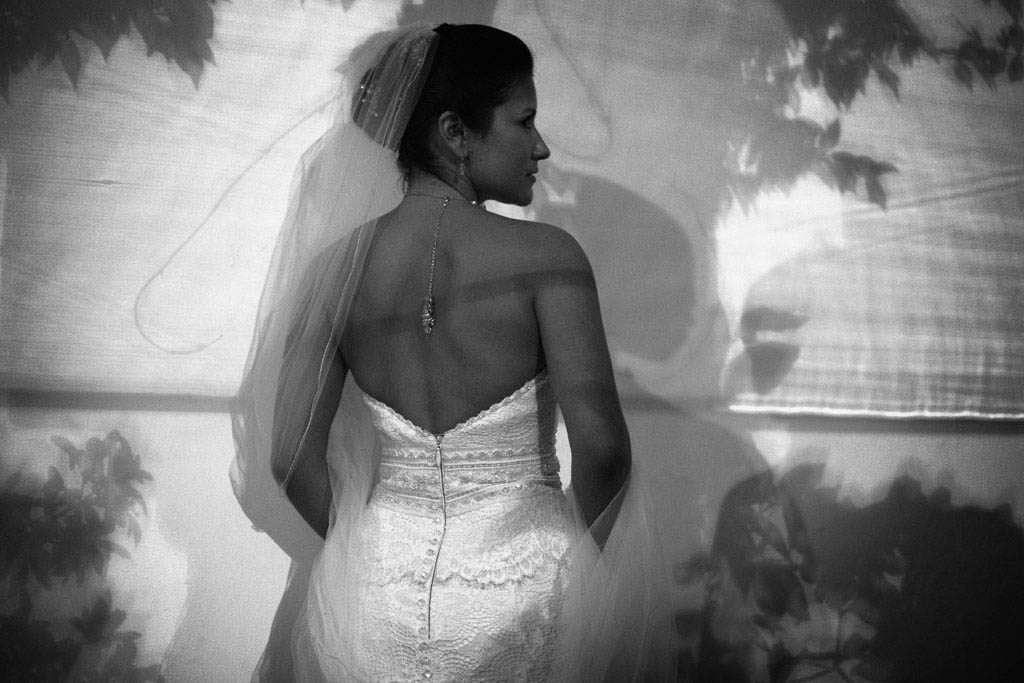 What advice would you have for couple's on the wedding photographer hunt? What is a sign of a good/bad wedding photographer?
A checklist when hiring a wedding photographer
1 check references by phone and email
2. See individual wedding albums not just portfolios, it's easy to do a good portfolio but hard to produce lots of good images on one day.
3. Look around and compare to be sure of your choice
4. Make sure they offer you a binding contract
5. Make sure you know who will shoot your wedding and see images shot by that person
6. Ask other service providers what they think of the photographer; usually where there is smoke there is fire
7. Do not hire someone rude or arrogant, it will ruin your day
8. Look for someone kind, charming, gentile and sensitive
9. It's often better to have a photographer who speaks your language or at least speak theirs, communication is essential
10. Look for a photographer who is interested in your ideas and is flexible with his/her style
11. Remember photographers who offer large discounts and highly reduced rates are not working a lot. This could be that they are very talented and just starting out. In which case you are lucky. But usually it means they don't have bookings.
Good photographers limit the number of weddings they do each year and so book up quickly. Make sure you do your research fast and don't leave it till the last minute. I often get calls from desperate brides who have left things for the last minute and can't find ANY photographer at all. If you book a year in advance you will find that may get better prices since the prices often increase the next year. Make sure you choose well and you are sure. Once you are sure about your choice make sure you get a deposit paid and a contract signed. Then you can be relaxed about the most important investment of the day. Because it's the most important investment of the day it should be the first one you take care of.
The relationship the photographer has with their subject will hugely influence the results of the shoot. Basically if your photographer can't bear you, then their pictures will reflect that. This can be used to your advantage, taking the time to bond with your photographer before or on the day will radically improve your pictures. Never choose someone who you feel you can't trust. Trust is vital if you are to be yourself in front of the lense. Because you will need to let your photographer into your world and because you will need to follow their suggestions, you will need to trust them. So it's a two way street, you have to also really like and trust your photographer to get great pictures.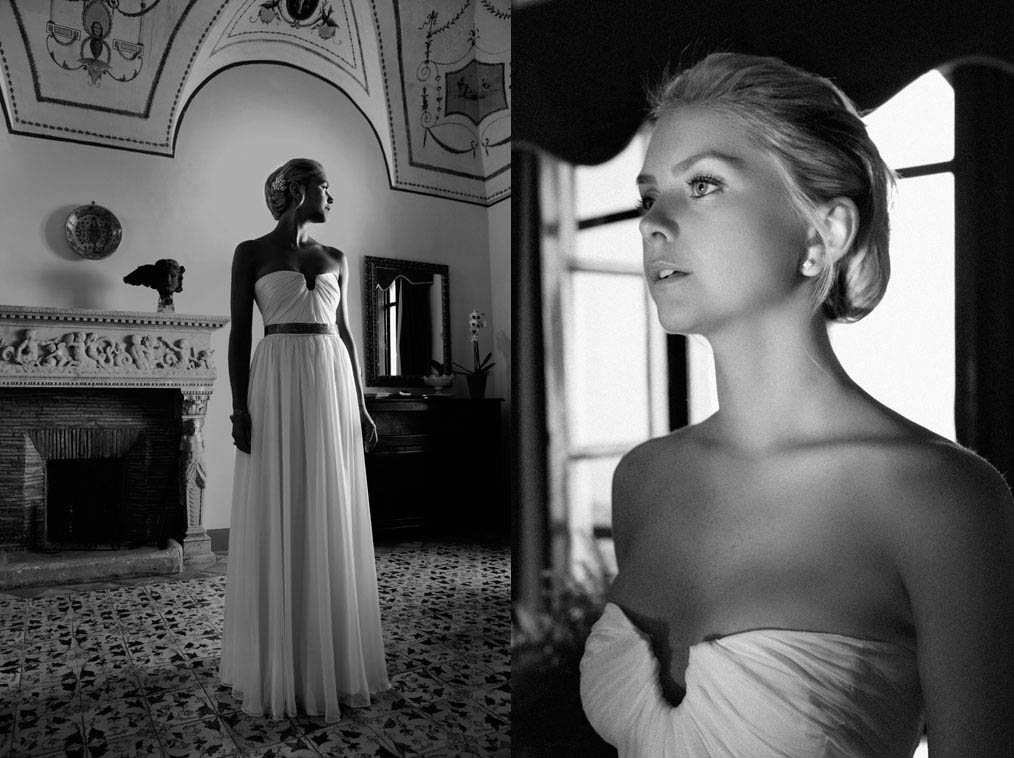 What has been the highlight of your career as a wedding photographer so far?
This year a twenty six year old guest asked me to  have sex with him … no seriously he did… anyway, it all feels like a dream I had up. Right now I have a little nibble from a client who wants to fly me to Mykonos on a private plan (aren't those things more dangerous than the already terrifying kind) and when my first wedding got published… my book on Ravello gets published next month… soccer player and Belgium Royalty client… photographer client or being flown to Milan which must have some of the best photographers in the world available…my first booking in Venice… my first international booking… not really one for achievements. I have bought a small piece of land with a 300 year old ruin on it which I will convert into my home. It's in Ravello, my favorite town in the whole world and this would be the embodiment of my greatest achievements.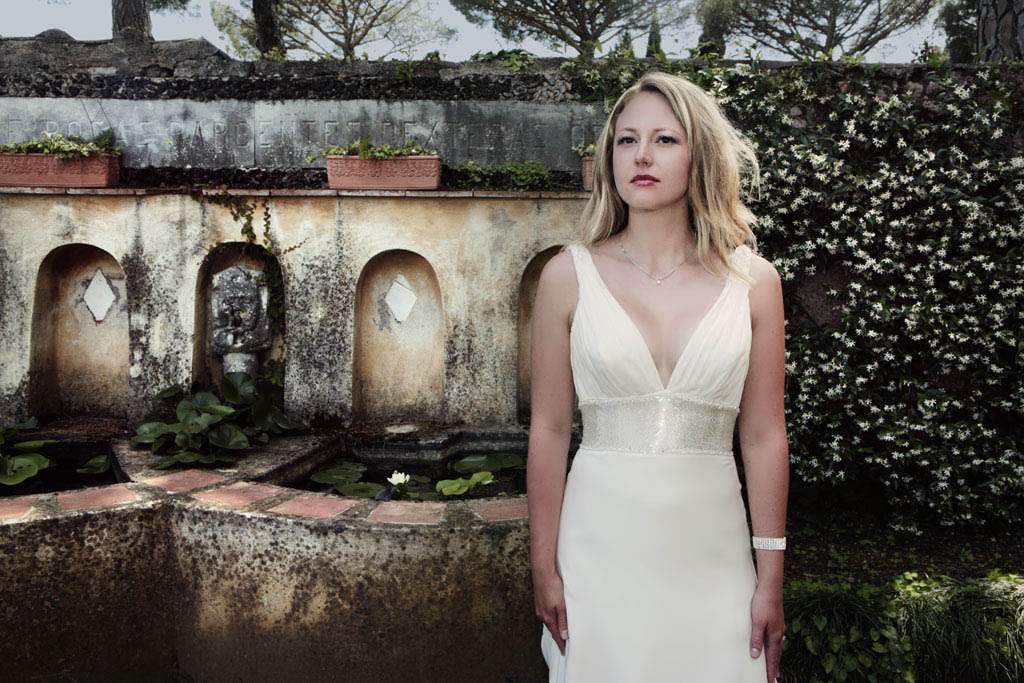 What role (if at all) have wedding blogs played in promoting you and your work so far?
I have a blog, which give technical advice to brides about getting married. My advertising on the web guy suggested I started it to get more traffic. He makes me write 75 words a day with no out links. Which means it just has to be my thoughts and pictures… everyday. Well I do a month's worth and hand it over but it has become a useful tool to educate brides. Especially those far away I don't get to spend much time with and having being to so many weddings I found I actually had a few things to say. It's not NEARLY as GORGEOUS as yours (haha thanks love!) but it's useful… if only to quieten my thoughts.
Do you have any advice for budding photographers out there who want to get into weddings?
Shoot when ever possible, take any photography job and just keep shooting. Study & Read & look – technology moves fast keep up. Photoshop – be an ace. Make sure you enjoy it and you will be good.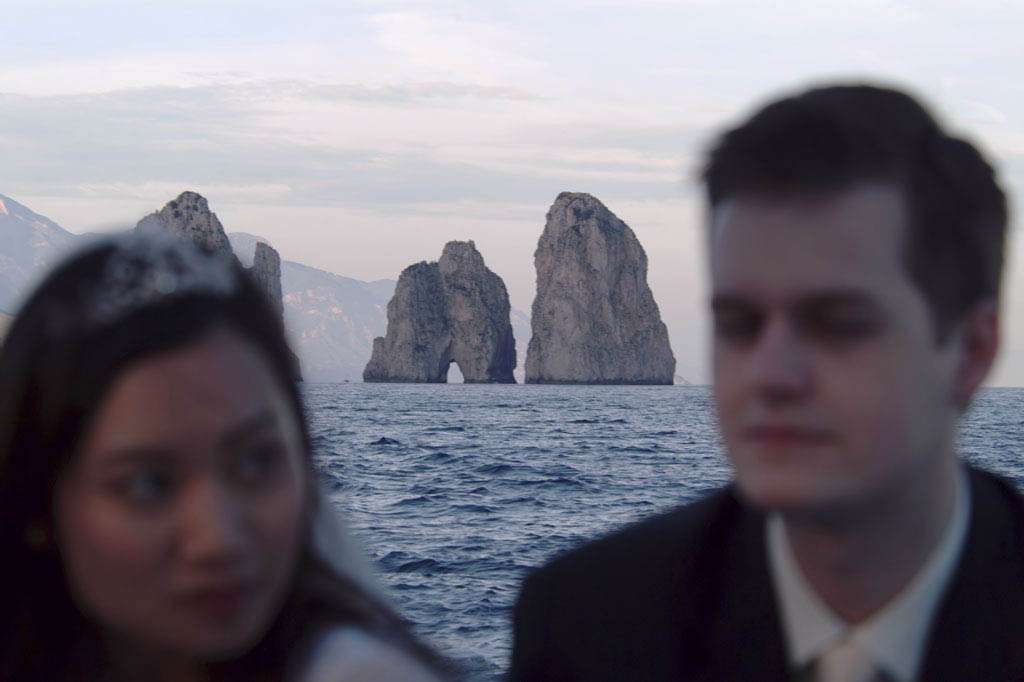 What can we expect from you in 2010?
Like every year I hope to make it through to the other side of the wedding season in one peace. Sixty weddings in 5 months can wear you out.
What are your goals and aspirations when it comes to your photography?
I have a zen approach to my career. I would never have chosen wedding photography. Was I wrong! So I hope to stay out of the way and see where this all goes. It's been beyond my wildest dreams so far, so I would never interrupt since who ever is in charge is doing such a brilliant job. I like the idea of following the stream (to conserve energy) instead of fighting to swim up stream.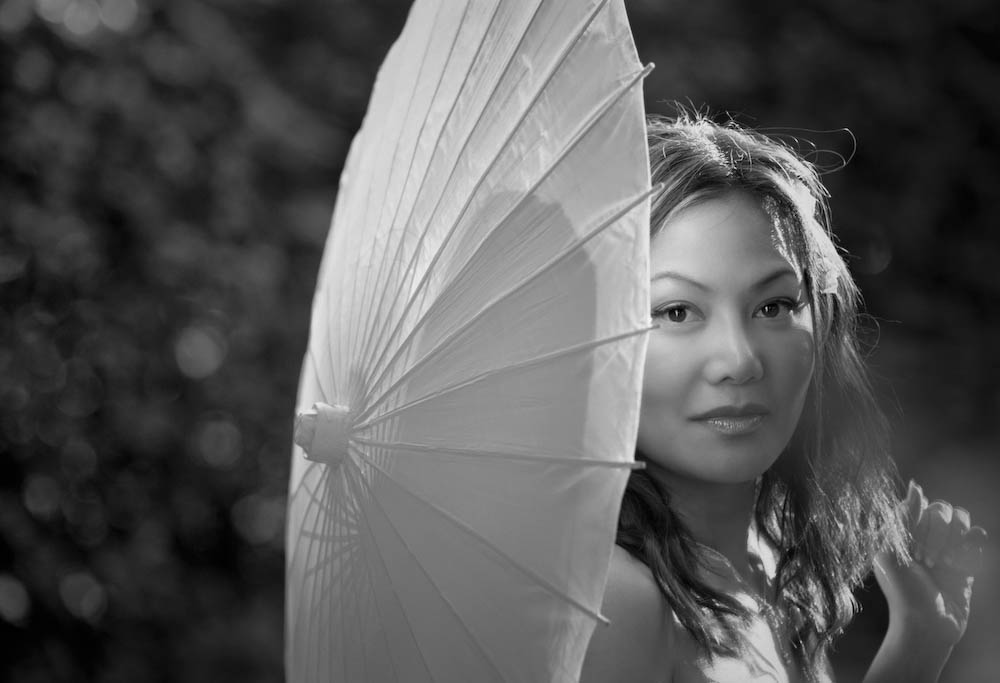 See, didn't I tell you she was fabulous? If you want to see more of JoAnne's awesome work, go check out her site, like now. You can contact JoAnne via email on joanne@joannedunn.it
If you are a photographer or wedding vendor and are interested in being featured in a future 'Under the Spotlight' post then drop me an email for all the info.