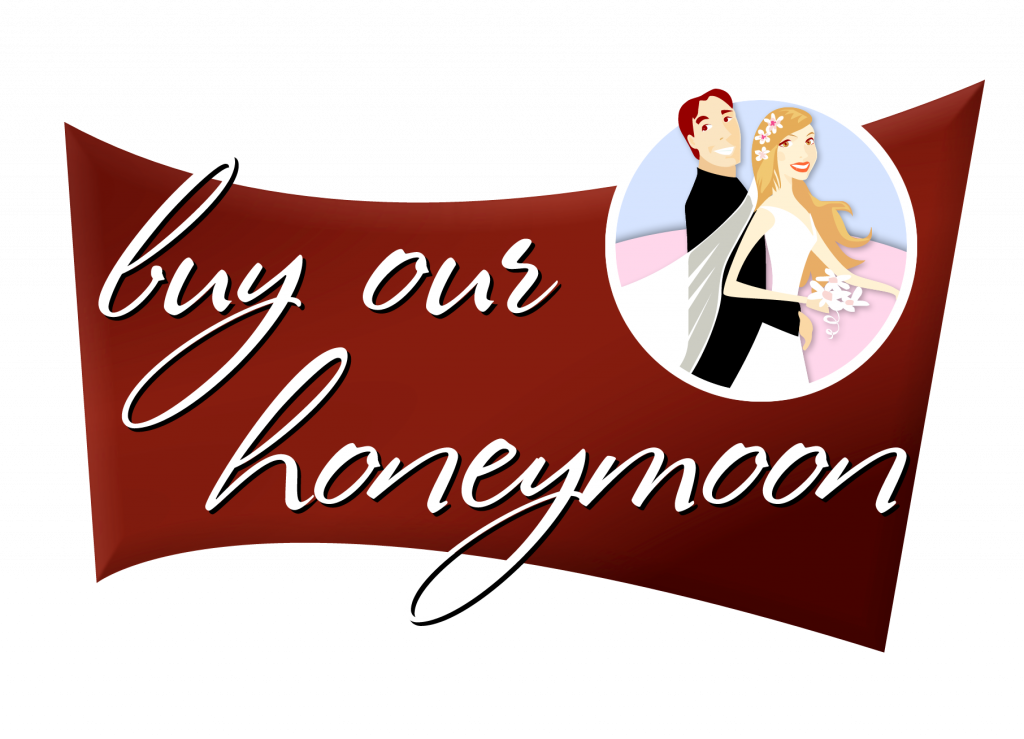 So you're almost ready to tie the knot and you're getting into that fun bit amongst all the stress where you decide what you want to do for your gift registry. With many couples already living together before getting hitched, not everybody wants or needs new pots and pans plus in these cash strapped times, we can't all afford the honeymoon of our dreams.
The solution? 
Well I'm really excited to share with you the awesome Buy Our Honeymoon who have all the answers you need. The UK based company (although they do serve happy couples from all over the world) are the perfect antidote to the mundane registry ideas – your guests can pitch in for as much or as little as they want and buy you fabulous treats ranging from breakfast in bed and bottles of champagne right up to a first class flight or a room upgrade!
The couple behind the idea, Andrew & Shelley, went on to tell me all about the concept and what makes them stand out from the pack and therefore why they are perfect for the Rock n Roll Bride (and Groom!)

We got married on Saturday 30th July 2005 at the Trafalgar Tavern in Greenwich, London. It was an amazing day, followed by three of the most perfect weeks of our lives: a 3,000 mile road trip around the USA.
What made that holiday so special is that our guests bought it for us. From the jazz cruise given to us by my uncle Martin to the parasailing from our usher Neil, each memory of our honeymoon was created by someone we love.
It had all started a few months previously when we were going to build a list at our local department store. Our hearts weren't in it. We'd been together for so long we already had everything we wanted. Whatever we put on our list felt forced and perfunctory.
I then heard about travel companies that allowed you to have your list at their store. But this just didn't inspire us. I know our family and friends, and knew they wouldn't want to just contribute to a pot: they'd want to give us something special that we'd always remember.
We're a little different from most honeymoon wedding lists in that we don't take commission from the gifts you're given.  Instead, we have a one-off setup fee of GBP £55 or USD $64.  Your registry can be linked to your PayPal account, so that guests can pay the value of their gifts to you directly using a credit card.
We're also completely independent — you're free to make your honeymoon travel arrangements however, and with whomever, you please.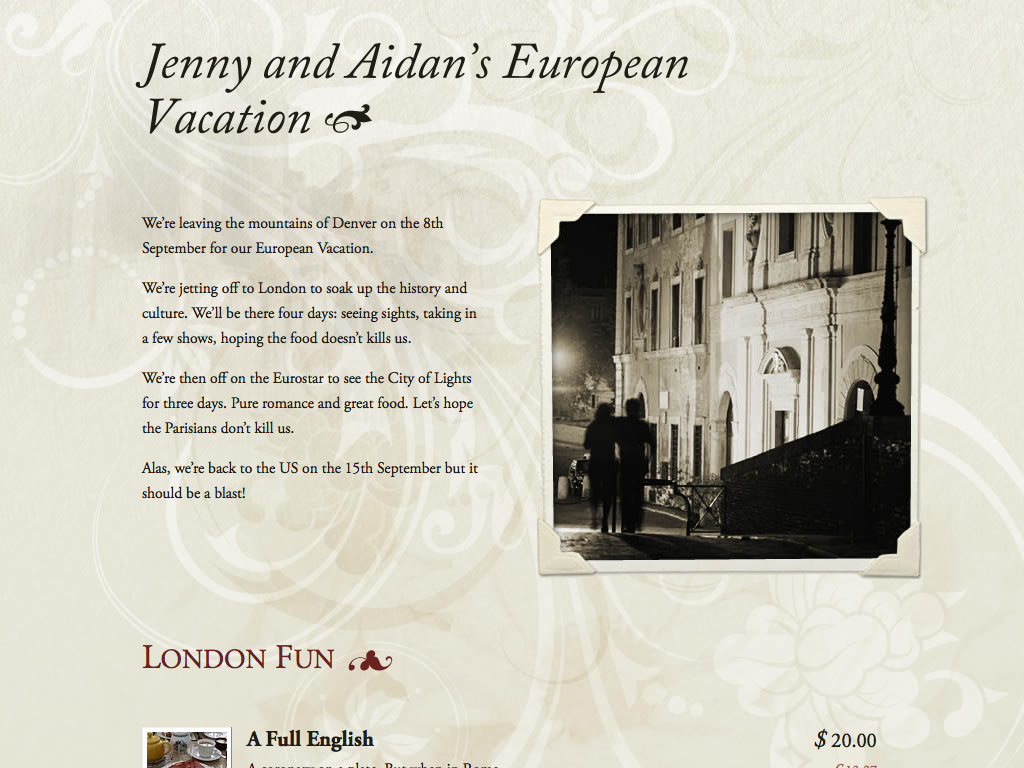 We also offer a selection of domain names and we keep our own branding to an absolute minimum on your registry pages.  You can upload your own photos, organise your registry items in as many categories as you choose, and even display your registry in more than one currency, with the site taking care of the currency conversions for you.  Couples can sign up for a free 7-day trial with absolutely no obligation.
Thanks to Andrew and Shelley at Buy Our Honeymoon, it's been a pleasure to share your idea and site with everyone today. For more of their personal story check out their about section – plus if you want to get some ideas about what exactly your list could look like, or you want to see a real life list then head over and check theirs out!