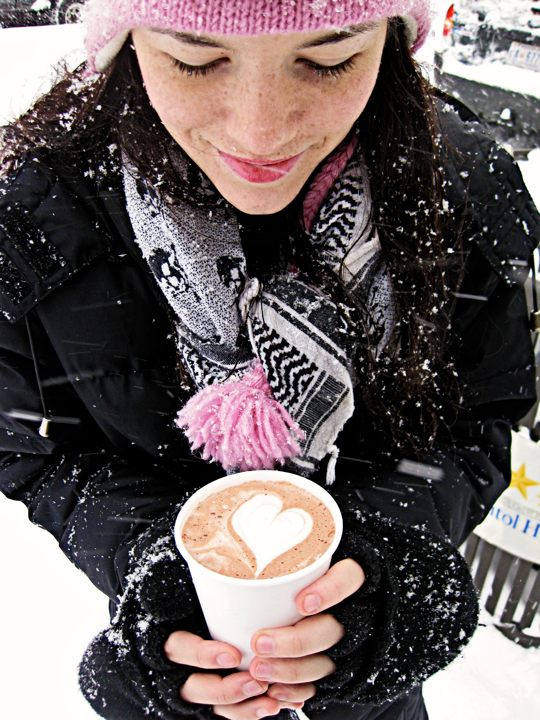 Credit: The Rockstar Diaries
With Christmas literally hours away (eeek) you'd be forgiven for thinking I'd be winding down for the year and blog land would slowly have become a lonely little place. Naaahh my darlings! I have found a bumper number of awesomeness to share with you, to round off your pre-Crimbo week with a BANG. This may actually be the biggest Thursday Treat ever. I'll be talking a few days off for Christmas but will be back early next week as usual. The posts may come a bit for sparsely but I will certainly be here. I hope you enjoy perusing these little gems and I'll see you on the other side. Happiieee Chrrrismas…
♥ I might have to start this Thursday Treats with a bit of a brag. Over the last 7 days I have had not one, not two but three aaamazing write ups on blogs I love, admire and regularly lust over. Go check out Underneath the Petticoat, Clarabow's Blog and (squeeeel) Gala Darling's iCiNG blog. I friggin' love blog land!
♥ Jane Taylor Millinery creates bespoke vintage style head wear in South West London. Her head wear has been features in Cosmopolitan Bride, You & Your Wedding, Harpers Bazaar, Tatler, Glamour, Asiana Magazine, Vogue and many many more! Check out these beautiful pieces and you'll see why….
♥ My Mummy & Daddy have bought me a Fuji Instax mini 7 for Christmas. This is what I'm going to do with all the shots I take.
♥ Speaking of the Instax – the photos make great props for engagement shoots!
♥ Classic and elegant with a nice bit of quirk
♥ PS I love you. Adorable wall decor
♥ Love Hey Lola is rocking my Christmas spirit right now. I am so in love with this 'Edie' necklace. I want! All tangled and twisted with vintage tones and accents…would be a perfect present.
♥ Flashdance Xmas mix. Hello awesome
♥ Walking in a winter wonderland – wonderful UK wedding in the SNOW!
♥ Lolcats rules my world! Heheheeee….happieeee criiizzmaaas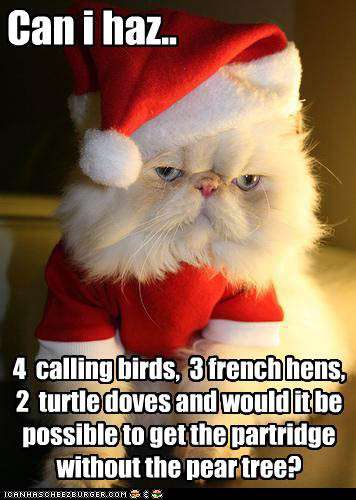 ♥ I thought this must have been a UK wedding as it really has that classic british feel (via EAD)
♥ Monochrome sparkle. The ultimate glittery perfection!
♥ More stunning black & white love from JoMyGoodness
♥ UK photographer Kim Hawkins is offering three lucky Rock 'n Roll couples the chance to book their 2010 wedding photography with her for half price.
♥ The Hermes Winter Ad Campaign is aces
♥ Inspired by Marilyn
♥ Uber sparkly Paris style Christmas inspiration
♥ Bride with glasses rock
♥ Christmas candy
♥ NYC rooftop houses
♥ DIY velvet hairbands. I die.
♥ Totally wild fascinators!
♥ Non matchy-matchy bridesmaids look hella cool.
♥ Hippy chic love children
♥ You need more sparkly ears in your life
♥ Cold kisses
♥ If you 'Love British' then join this new flickr pool! 
♥ Wonderfully serene images from Rachel Marsden
♥ Holy MOLY I can not wait to see the rest of this New Years wedding party! Vivienne's, ruffles, sparkles and vintage photography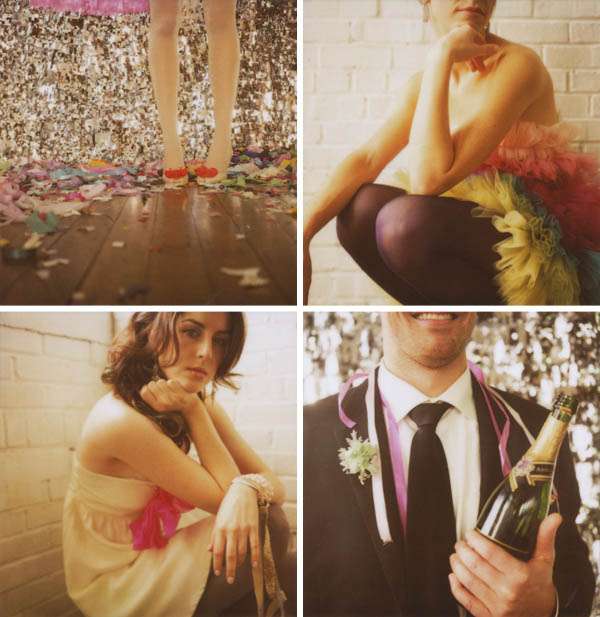 ♥ Likes! What do you like?
♥ Photoshop disasters…the only word is LOL!
♥ It's like raaaain on your wedding day…
♥ Beautiful, quirky British wedding
♥ Sugarplum fairy
♥ Christmas party Smilebooth fun
♥ Fresh seaside air
♥ Topography of love
♥ Peach and green wedding gown
♥ Hearts, ruffles and details I'm loving
♥ Oh-so-cute and fluffy multi-coloured ranunculus
♥ Rollerskating engagement love
♥ Kawaii couple
♥ You will literally squeel when you see him. Puppy love…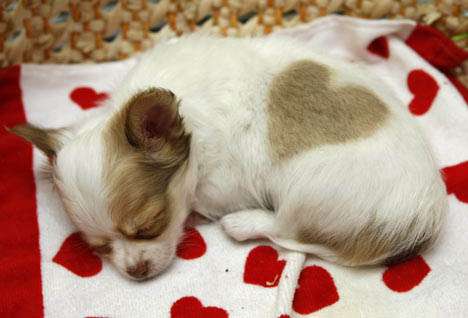 ♥ Ruche winter fashion
♥ Rookie lessons for new bloggers. Read and inwardly digest
♥ Thoughts on 'blogslang'
♥ One always needs to rock
♥ Matt & Marc's rad backyard wedding
♥ Complete stunner of a wedding
♥ Super Puss!
♥ Muchos yum. Literally the perfect bouquet. I want it to sit in my window.
♥ Tattoo tights for your bridesmaids (or to wear everyday!)
♥ I adore carnations and have too much love for tattooed brides
♥ Lovely love shoot
♥ Have you seen the new SATC trailer? eeeeeeek!
♥ This bride has some major style going on
♥ Let it snow! Loving this winter wedding fantasy fashion shoot by Whirlingturban
 ♥ Ian & Sam's kick ass wedding album
♥ Paddling pool engagements
♥ Seriously stunning Christmas wedding inspiration!
♥ DIY perfection
♥ Non-puke inducing Christmas wreath
♥ The epitomization of ruffles
♥ brightly coloured florals, polka dots and pink paper parasols
♥ A lovely life lesson. Mum's rock
♥ Snow and one seriously funky couple. These two have style
♥ Chic snow wedding inspiration
♥ Track Santa as he flies all over the world tonight. Where is he right now?
Eek Nico & Emil's pre-wedding video (their 'Crazy in Love' photo shoot rocked so hard…) including unseen photographs!

Nico & Emil PreWedding Photoclip from Axioo on Vimeo.
CUTE!! I heart Axioo so much…(from this elegantly adorable shoot)
Andhika & Janice Prewedding Photoclip from Axioo on Vimeo.
Emily & Monty from A Bryan Photo on Vimeo.
Elihu Island Winter Love from Buzz Media Company on Vimeo. (Via Style me Pretty)
 
(via pretty. pretty. paper)
♥ For the first time in FOUR years a non-X Factor winner has got the Christmas number one in the UK…and who beat the ever-dull Joe Mcelderry…only Rage Against the Machine!! F*** Yeah! I am so ridiculously proud of my country right now…
♥ These lovelies have filled my heart with Christmas cheer…
Rock My Wedding
Boho Weddings & Events
Underneath the Petticoat
Gala Darling's iCiNG blog
He and She Photography
Clarabow's Blog
Entwined Studio
Marianne Taylor
Segerius Bruce
As always my bloggy buddies, if you have any links that you think need to be included in a future issue of Thursday Treats then please email them to me or comment below!