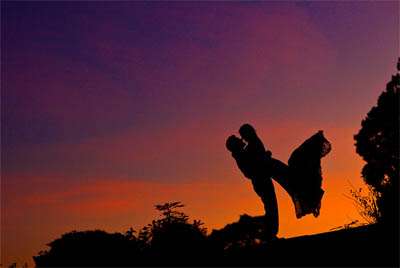 Credit: DP Photography
My Thursday Treats folder certainly overfloweth this week. Seriously, blog land is busy! Check out some of my highlights…
♥ Rhianne of For the Easily Distracted is having a photo swap. Simply send an unprocessed roll of film to someone else to develop and keep. How fun! Imagine what gems you could end up with?!
♥ Caroline Ghetes is having a photo giveaway…
♥ New website alert! Wedcycle is a way to recycle your unwanted wedding bits n bobs and to help out someone in need. Registration is currently FREE so sign up now!
♥ New blog alert! Ruffled has taken over from where Vintage Glam left off.  Prepare for mucho ruffly prettiness
♥ Talking of ruffles – I am crazy about this Bride's ruffled dress…oooooh and this one!
♥ Get yourself some Smitten Sticks  – cute, handmade, paper expressions – perfect for photo booth fun!
♥ Emily Heizer Photography is giving away a free session to a lucky couple in the New England area. Drop her an email for all the dates and details.
♥ Slightly odd but actually quite awesome business cards
♥ Tips for using photos on your blog – a MUST READ for all bloggers
♥ and tips for photographers submitting photos to blogs!
♥ Clare Bows is giving away and gorgeous custom designed 1920's style vintage hat…although don't enter because I want it!
♥ Stephanie & Wil's wedding = ultimate Rock n Roll swooning alert.
♥ This Sweet & Sassy colourboard on 100 layer Cake makes me swoon
♥ A centrepiece featuring an elephant…yes please!
♥ Holgarized fun fair fun…
♥ Dana & Hunter rock. LA Style Unveiled realised this thank God
♥ Inspirational and sad
♥ Congratulations to all the wedding bloggers who seem to have simultaneously announced their pregnancy over the past few weeks (Princess Lasteron, Steoffery Lang, That Wife, Rosalie Tinted) Can one of you please buy these adorable Marc Jacobs clothes?! I am secretly a little bit scared as we seemed to get married around about the same time as ALL these couples…eeek. For the record babies still scare me.
♥ My friend David is featured in this cool video about funky portrait photography
The Trained Eye (Photography Training Session – Funky Portraits) from FX Films on Vimeo.
♥ Love Love Love…blog love for Rock n Roll Bride this week included:
Little Miss Wedding (Interview)
Tinywater
Jason Schleifer
Erica Berger
Eyespy Photography
DeAnna Masella Photography
Love & Photo
Wedding by Color
Photos by Millie
Under the Cherry Moon
♥ And finally…you have until midnight tonight to enter the WristieLove giveaway to win a fantastic custom designed (to fit your wedding theme) brooch and just over a week to get your entires in for the FREE WEDDING PHOTOGRAPHY contest by Love Me Do Photography. No slackers please.
As always, if you see something online that you think needs to be included in next week's Thursday Treats – well go ahead and send it my way already!