Credit: One Love Photo
#It's beginning to look a lot like Christmas…#
Specially outside my front door, as it is currently snowing…woo! Will we finally have a white Christmas this year? That would certainly be awesome indeed. Let's see what I've been spending my time doing this past 7 days shall we?
♥ The wonderful Gala Darling is one of my biggest blogging inspirations. She wrote this letter to me (well to all her readers, but it's so poignant to me and how I'm feeling right now that it might as well have been addressed to moi) to let us know how great we are. It totally made my week so I have to share it with you too. Be sure to listen to the audio version, where she reads it in her cute kiwi accent. I heart her. Thanks you Ms Darling!
♥ My SEO article was featured in the UK website, Enterprise Nation, which is all about the 5-9er – i.e people who work full time jobs but run their own business after hours – that's me alright! Thanks to Emma for the feature
♥ The Broke Ass Bride website has had a glamorous makeover! Dana has worked stupendously hard to revamp her already stonkingly popular blog.
♥ Why fewer blog comments aren't a bad thing
♥ Being in the UK, the new FTC announcement for sponsorship transparency doesn't apply to me. However this article has persuaded me that writing one may be the best blogging decision I could make.
♥ We bought kittens! We have to wait until February 7thto get them because they are still only a monthand a month and a half old. I love them so much already! The one on the left is a boy and the one on the right is a girl. The are Maine Coons and will be heeeuge when they grow up (check out the girl's daddy!) Any help with names will be greatly appreciated. Want to see more piccies?
♥ Tonight Wedding TV will be showing Nicola & Ben's Happily Ever After love story. I featured their wedding and gorgeous Super 8 video back in May and worked with Wedding TV to get the show together. If your in the UK be sure to check it out! (and if you're not I will try to post the video next week)
♥ Photographer's take note! Kelly Moore has just released the Kelly Moore bag– a beautifully crafted, designer inspired, quite frankly ridiculously stunning camera bag. I want one
♥ Made With Love Designs specialises in personalised event stationery & greetings cards, all of which have a authentic British feel to them. This week she has posted a awesome British punk/London love affair inspiration board on her blog.
♥ This amazing 'Where the Wild Things are' bachelorette party concept was designed by Paige of Bash Eco-Events and Kelly of Yes, Please and photographed by Erin Hearts Court for the online magazine, Utterly Engaged. A-a-amazing! Thanks to Paige for sending these over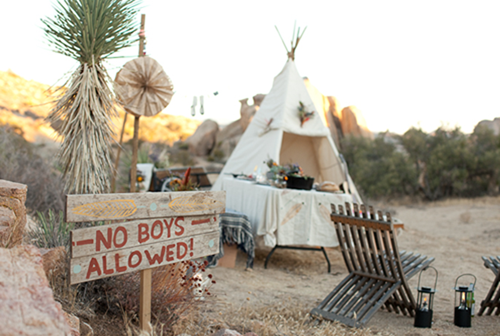 ♥ Joe Sanfilippo is giving away a free wedding photography package
♥ MTV is looking for newlyweds to star in a new reality show
♥ Jonas Peterson looks back over 2009
♥ London vintage dress shop, Fur Coat No Knickers have the best brides and the best dresses! My favourites of this week are this blue beauty and this ravishing red one.
♥ Wallpapers to make your desktop a happier place
♥ Utter shoe infatuation.
♥ Tattoos, chucks, wild hair, and body piercings
♥ Sneak peaks like this always get me excited
♥ Magical. How did I miss this one?!
♥ Graphic designer Guy Shield proposed to his girlfriend by designing a series of illustrations, that when folded in a specific way, said 'Will you marry me?'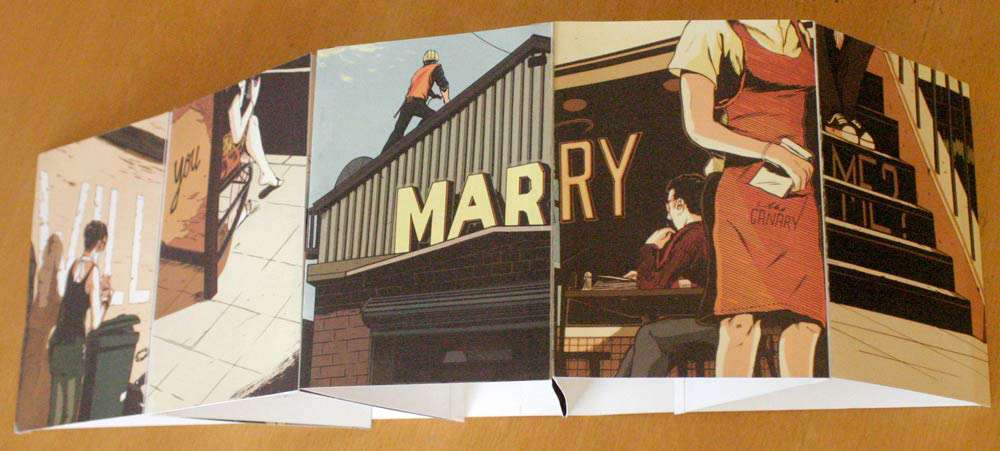 ♥ A multicoloured dress, tattoos and love – making your wedding your own
♥ Floaty light dresses from Sarah Steven on Polkadot Bride
♥ I'm loving faux fur right now. So snugly and warm
♥ Faux friendships. Beware! Via Think Splendid
♥ Sparkly, fur, glitter and vintage embellishment….all on one pair of shoes!
♥ Yet more sparkle on Polkadot Bride. Yummers
♥ A homespun wedding to make you swoon.
♥ A super stylish ranch wedding – eeek monochrome polka dot dress!
♥ More killer shoes
♥ Love this tie. Love this diy boutonniere.
♥ A vintage dream wedding
♥ Even though the new FTC regulations for bloggers do not apply to Rock n Roll Bride, I felt the need to write a little blurb about how I ♥ all my sponsors!
♥ Video gaga…
All of my UK readers will know about this but I feel the need to go international with this one. Don't get me wrong. I LOVE the X-factor. I watched it religiously in a manner that actually bordered on obsession. However even though the show is great, the songs the winner releases every Xmas (which of course gets the Christmas number one) are always shocking. This year, a group of 'radicals' are campaigning that the UK boycott the winner's single and instead get Rage Against the Machine to number one. Love it! This video says it all…
Thu and Reagan's Wedding Summary from artistic imagery films on Vimeo.
A Thing Called Love from David Pilkington on Vimeo.
Our Wedding from Caleb Chancey on Vimeo.
Lizzie and Mo from Leslie Satterfield on Vimeo.
♥ Link lovers…
Caroline Ghetes
Aga Images
Clara Bows (nicest write up ever!)
Rosie Parsons
The Pink Book
Flights of Fancy
Rock my Wedding
Joshua Caine