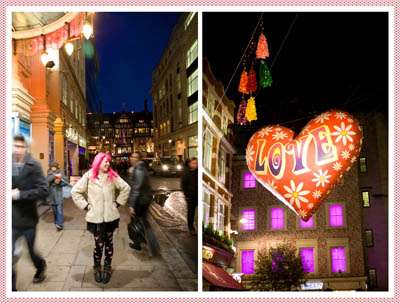 Credit: Leah McCormick
Those who follow me on Twitter and Facebook will know I've had a rough few days of late. I've been letting things (or should I say certain people!) get to me and it must stop! Arrgh… so I apologise for that right now. However, in a much more positive vein, I am very excited to get going with this week's Thursday Treats as it always cheers me to share such internet wonderfulness with you all, my dear readers and loyal fans 😛
♥ First off – erm..hello? How fabulous are the photos at the top of this post? It was taken by the amazingly fun, cool, quirky and chatty Leah McCormick who I was lucky enough to meet on a cold day in London just before Christmas. I took her for a walk around Soho and down Carnaby Street where she went nuts over the Christmas decorations. Well they are pretty gorgeous aren't they?
♥ 10 of the weirdest wedding invitations – I think they're all pretty damn cool actually!
♥ Eeek! My Vintage Boudoir shoot from Julia Boggio is almost ready to share! Julia just send me a little teaser…man she's naughty, now I'm even more excited to see them! How awesome are these going to be huh?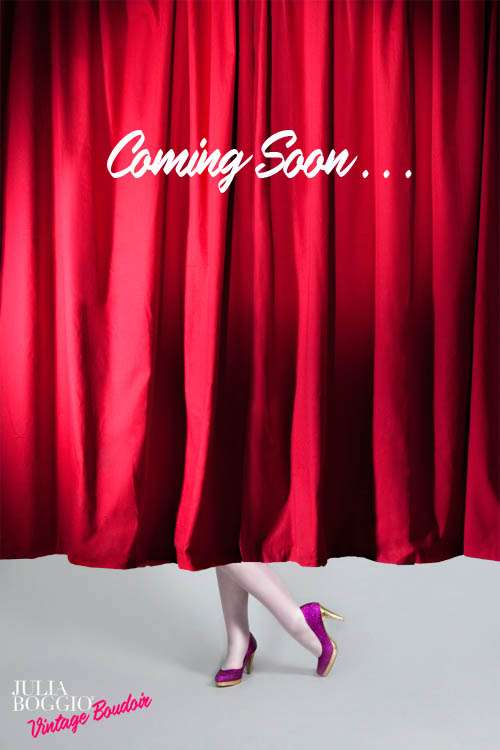 ♥ Tantrums & Tiara's have named their newest hair comb after moi et ma petite blog. Thank you
♥ Beeeautiful vintage winter engagement shoot
♥ N.E.E.T magazine are neeeeat indeed. This fashion spread rules
♥ Sweet little pinup hotness
♥ Culture Bridal Couture. Oh my.
♥ Steampunk wedding cake – yum!
♥ Mountains of pink ruffles
♥ One Love Photo's awesome wedding show set up – who wouldn't book them!?
♥ Yes, cutlery can be beautiful
♥ Be sure to match your pooch with your shoes (via Erin ever After)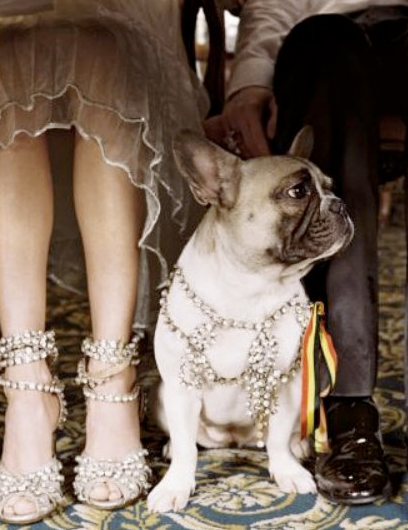 ♥ Wrapped up in love
♥ Edgy and gorgeous
♥ The cutest vintage hat in all the land
♥ Black & white dress & yellow balloons. Do you miss the Summer?
♥ Table ideas to inspire and intrigue
♥ These are quite possibly the cutest cake toppers I've ever seen
♥ Bowie Bride kicks ass with her laid back, Rock n Roll attitude! I want to be one of her bridesmaids too please…
♥ Oh La La adorable engagement shoot
♥ Des Haigh has a beautiful new website
♥ As does UK photographer Eliza Claire
♥ How do you read a blog?
♥ This is so weird but I had to share it. It's just too funny not to. Boy, she really is sooo Rock' n Roll isn't she!?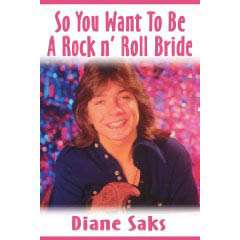 ♥ Callie has a really really lovely dress
♥ Katie and Charlotte's Princess Lasertron flowers
♥ Celebrity wedding cake designer Leslie Maynor of Fantasy Frostings, and Dana LaRue, the wildly popular blogger and sassy wedding consultant behind The Broke-Ass Bride, have combined their talents to give brides and grooms of all budgets a taste of the good life. The exclusive new Broke-Ass Cake Collection features a variety of the deliciously decadent wedding cakes beloved for decades by Hollywood's elite, now priced for the cost-conscious couple.
♥ Bride to be, Polly described herself to me as "a complete vintage fiend and lover of the unusual and I'm finding all the on the shelf bridal mags very mainstream for wedding ideas"  and is hosting an afternoon tea for like minded brides to share ideas and inspiration.
"This will be held at my marvellous quirky retro home in East London next Sunday 17th January. Gossip with like minded vintage brides to be about all things to do with your wedding. Browse an array of books on the 1940's and 1950's, and vintage wedding photographs whilst sipping on glasses of bubbly and tea and nibbling on a delightful spread of cakes and fancies all served the proper old fashioned way on beautiful tea stands and trolleys.
 On display will be an array of gorgeous wedding goodies including millinery, nipple pasties and garters from Pearls and Swine, jewellery and accessories from Black Pearl Boutique and vintage crockery and props from A Most Curious Party. Also screening in the background will be 1950's movies including the delectable Father of the Bride starring Elizabeth Taylor plus more! Vintage and eclectic sounds provided by my 1950's record player!" If you're interested in attending, drop Polly an email.
♥ I've been featured on the gorgeous Aimee Marie Love's blog. Be sure to head over there to check out a full interview and photos by Marianne Taylor! 
♥ But that's not all! I have also been featured on the online women's magazine, Fat Quarter. Woo go me…
♥ Playing Pocahontas
♥ Yellow flowers and yellow shoes always make me smile
♥ Steampunk meets Anthropologie – overgrown, mishmashed, organic and quirky (more on Green Wedding Shoes)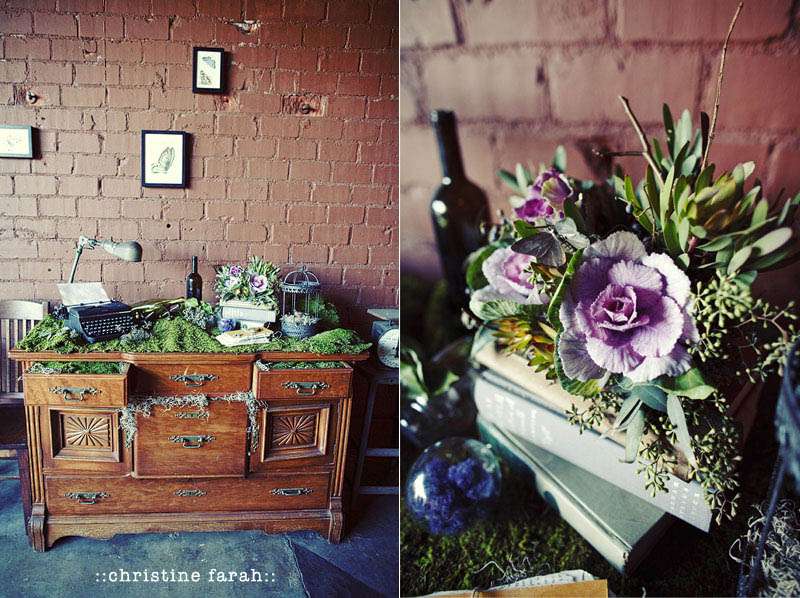 ♥ Modern DIY wedding wonderfulness
♥ How to shop for a vintage dress (squeeal to beautiful dresses!)
♥ Interview with the very beautiful Dita Von Teese
♥ The actual best wedding album I've seen
♥ I am literally dying I want this so much (or this one – I'm not choosy.)Vivienne Westwood makes me droooool
♥ A seriously sexy couple's boudor shoot  – boob warning!
♥ Cherie, a dusty typewriter and a woodland frolic
♥ O.M.G! I want to live in a house like this (those floral chairs are to die for)
♥ April & Derrick's warm 'n cosy downtown engagement shoot
♥ Amazing art deco/sparkly fashion-led wedding
♥ And the video joy for this week comes from…
Vanessa & Steve | wedding highlights from Alexander Kon on Vimeo.
Allison & James – Super 8 from Edit 1 Media on Vimeo.
Save the date! 31 july 2010 from Kishi-Grover on Vimeo. (via Jonas Peterson)
♥ Oh love love love…let me count the ways…
Aimee Marie Love's blog
Q Weddings
Remembering the Day Photography
The 20 Something Society
Segerius Bruce Blog
Fat Quarter
Marianne Taylor
Ian Johnson Photo
♥ Now don't you dare forget about my FREE wedding photography contest with Kat Braman. You have until Sunday to get those entries in so hop to it!