Carly & James were describes to me by their photographer Dani as'a couple of badasses who wed like rockstars' and after seeing these and their wedding (coming up tomorrow) I have to agree wholeheartedly. Their engagement shoot took place at a variety of their favourite spots all around Fresno. They set off at 9am with Bloody Mary's in hand and visited thrift stores, favourite bars, some cornfields…to name a few! It must have been an exhausting day but the results are a fabulous array of eclectic style!
ps you have until Sunday 25th October to get your entries in for the free wedding photography contest – open to all – WORLDWIDE wooooo!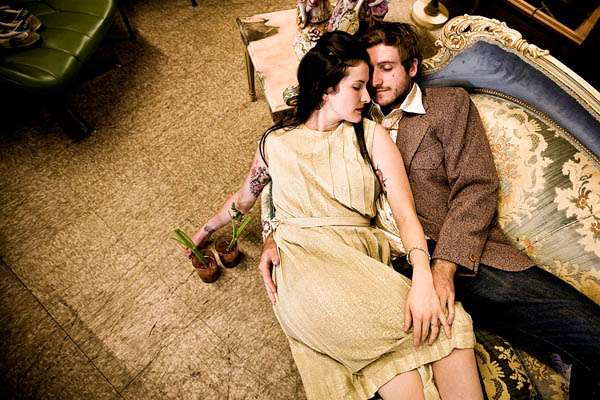 Thanks to the wonderful Dani for sending these over…eeek their wedding is coming right up so check back tomorrow for more of this fabulous couple!
Credit: Dani Mac Photography