A bride in a black dress, fluevog shoes and black birdcage veil. A groom wearing aviators, a tribly hat and a belt with skulls on it. I think you'll agree that Sean & Chantal are Rock n Roll through and through!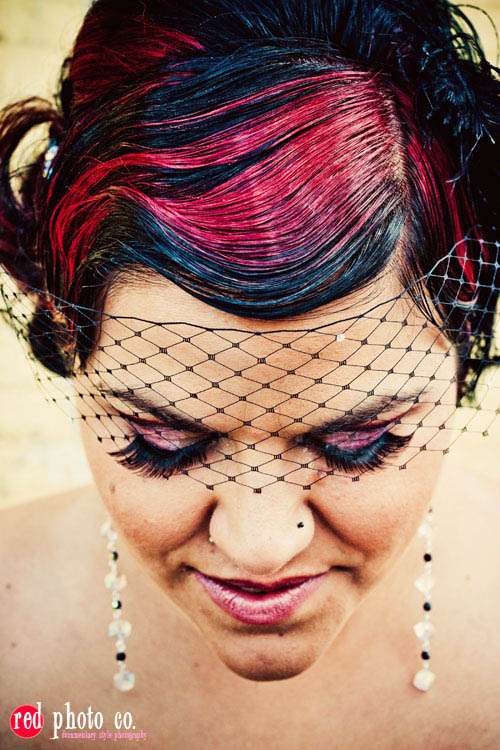 Thanks to Coralee for sending these in!
Credit: Red Photo Co.