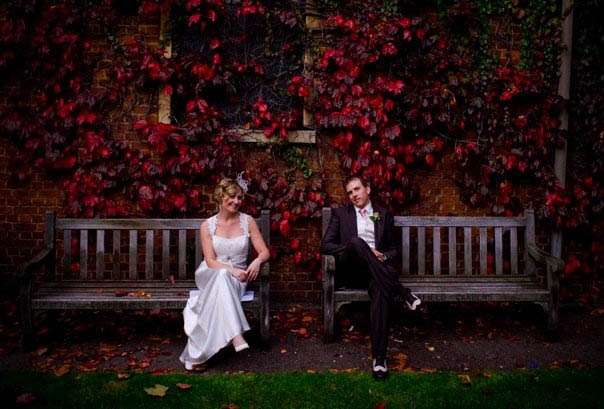 The Bride, Melissa sent me these exclusive wedding photos last week and I've been desperate to post them ever since… so here we go!
Melissa and Mark got married on 27 September at The Jerwood Space, a fabulous art gallery in a converted Victorian school just behind the South Bank in London, and as Mark paints in his spare time, plus the fact that they live in a converted Victorian schoolhouse (I'm so jealous) so it really was the most perfect venue for them.
Melissa's family came over from Australia and her 4 year old niece was the adorable flower girl. Rather than bridesmaids, Melissa choose to have four 'best girls' – two of her oldest friends from school in Australia, who both live in London now; Mark's sister Juliet, and her best friend Dani, whose husband Benjo was our best man. The girls were in different shades of pink dresses by Wtoo by Watters.
Mark wore a made-to-measure suit from Marc Wallace, and his fabulous shoes are 'Melly' brogues from Shipton & Henneage. Melissa's dress was from Caroline Castigliano, by Irish designer Sharon Hoey. The bride wore a veil for the ceremony, and changed into a fascinator after.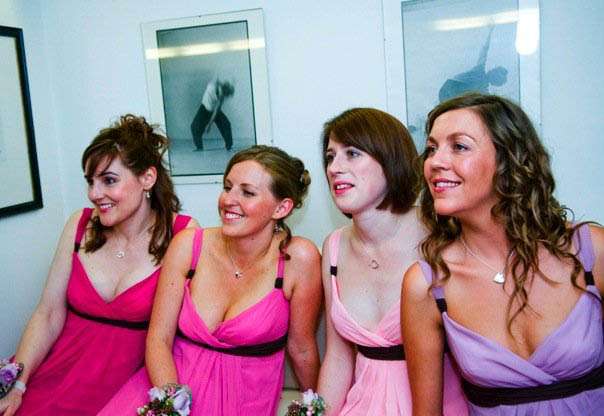 Melissa says:
Our fabulously talented photographers, Aga and Jason Williams, captured the emotion, fun and personality of the day; we are so thrilled with their work and I love how in some photos we look uber-edgy and in others we look romantically old-fashioned!
We did our first dance to 'Fisherman's Blues' by The Waterboys, and named our tables after songs that meant a lot to us. We had 'bowl food' served for our evening guests, and a fabulous cupcake stand made by Crumbs & Doilies, whose stall at the Chelsea food market I visit regularly on a Saturday! Our guests travelled from all over the UK, as well as from Australia and the US. Quite simply, it was the best day of our lives.
And you know what the best part is (aside from being married to the most fantastic man in the world…)? We get to wear it all again, and have a whole other celebration, in my hometown of Dubbo, Australia, in March!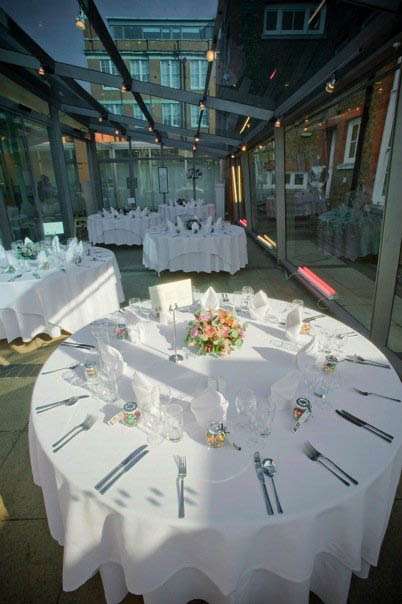 Credit: AJ Williams