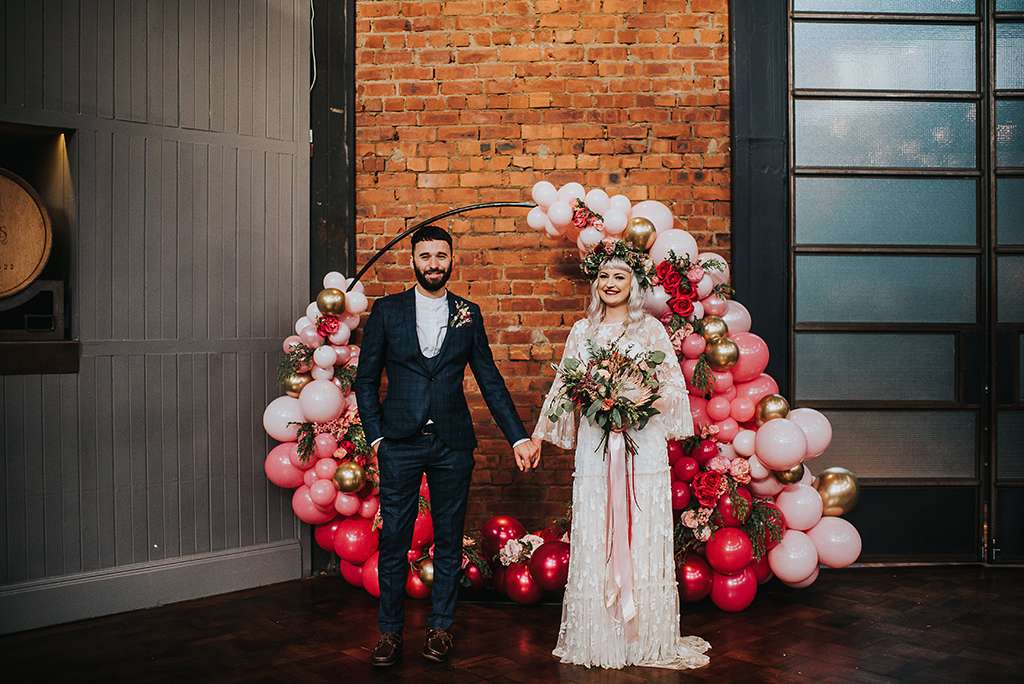 Vicki and Sam met through a mutual friend in 2007, and like all good millennial relationships, found each other on Myspace and chatted on MSN messenger for a while before going on their first date not long after. Thirteen years later they're now happily married!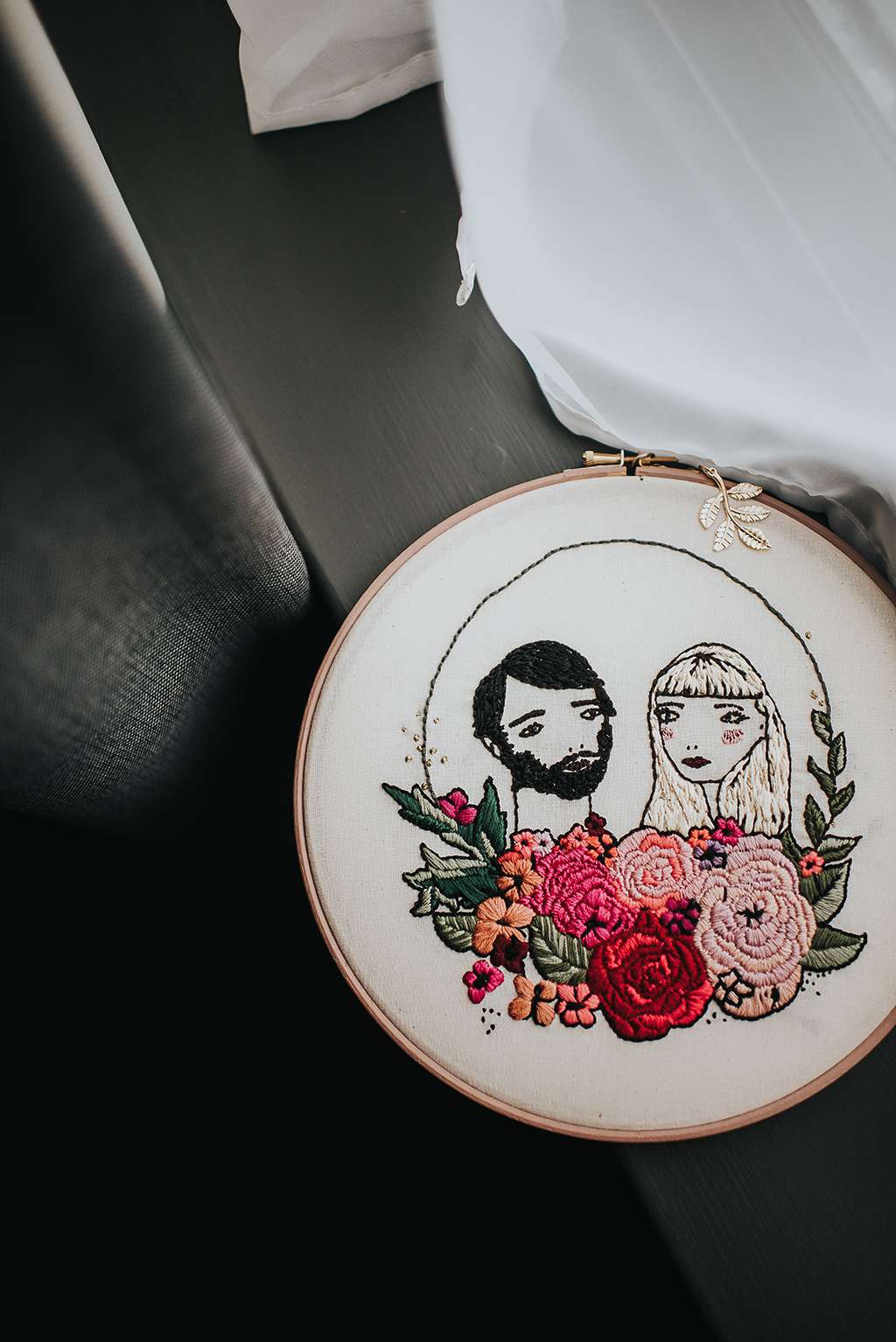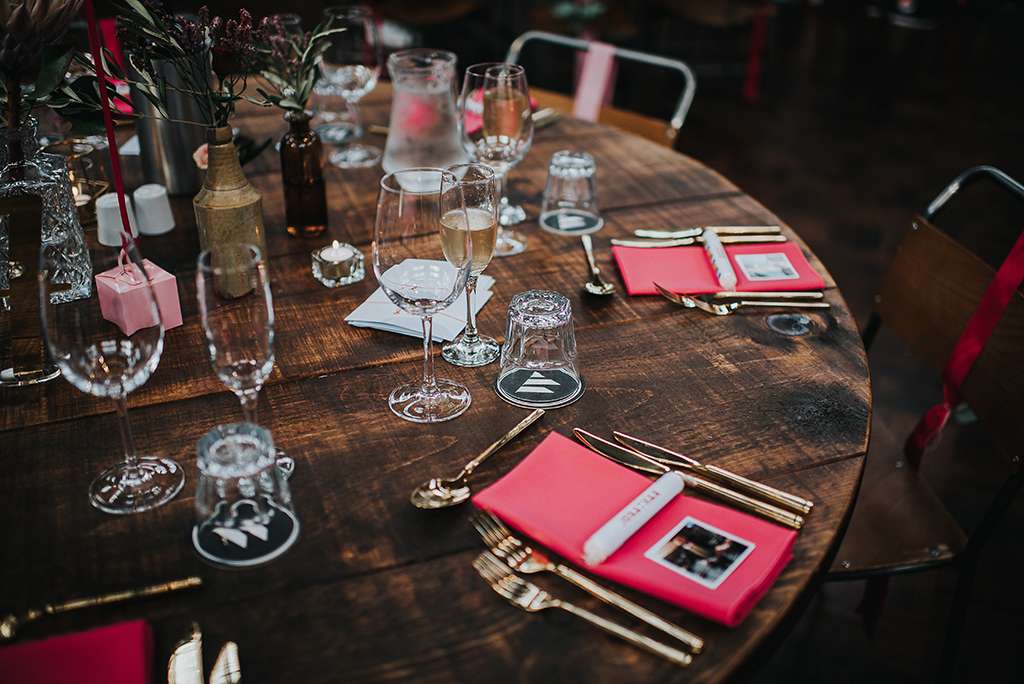 The couple's theme revolved around a portrait drawing a friend had gifted them. "I ended up editing it and using it pretty much anywhere I could without going overboard!" said the bride. They married at Wylam Brewery in Newcastle Upon Tyne with a reception at the same venue.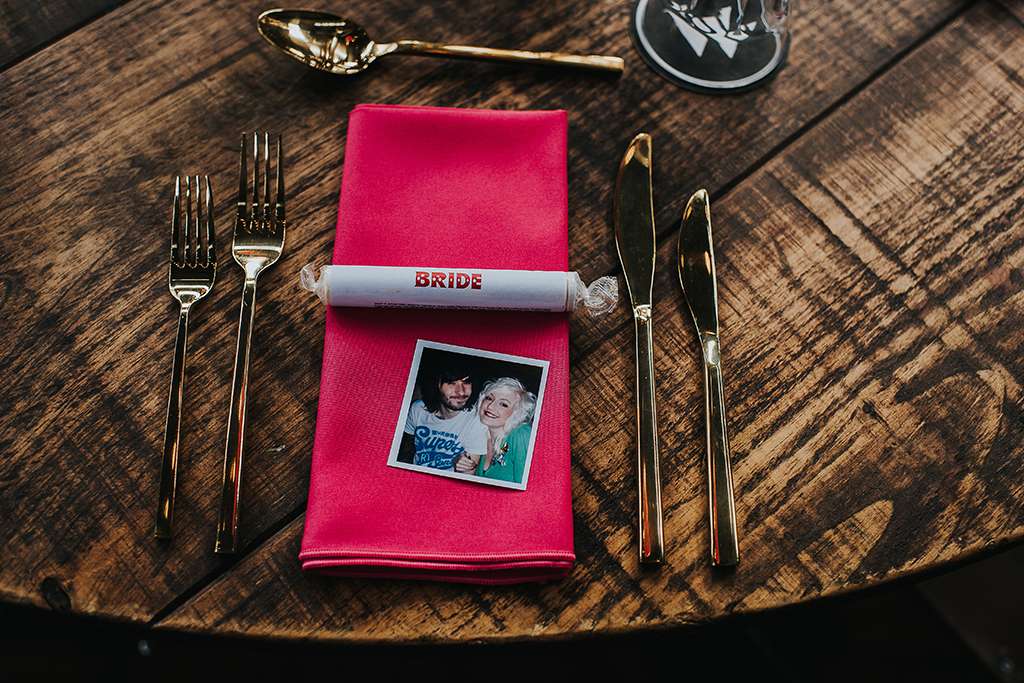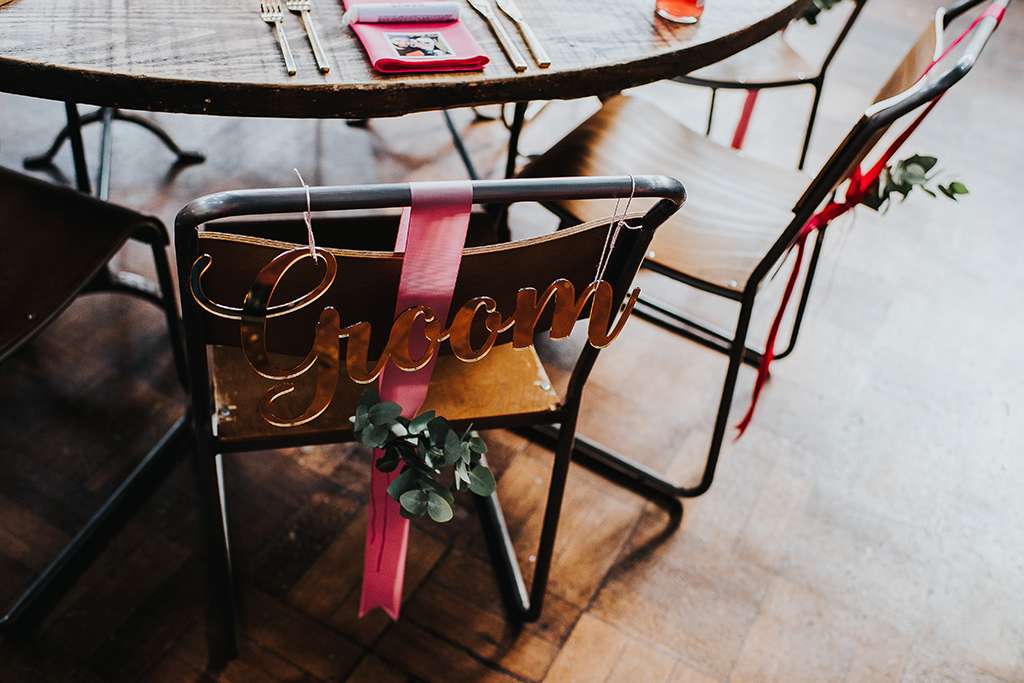 As accessories designer at Barbour, attention to detail was extremely important to Vicki, and she designed everything from stationery to signage and table decor. "Luckily, I didn't find DIY or planning very stressful; once we booked the venue, we swiftly booked our favourite suppliers well in advance, so we didn't have to worry about any of them being unavailable on our date which helped. We love to support local businesses so I would say 90% of our suppliers were based locally. Planning everything was actually really fun and we made sure our personalities were in every aspect."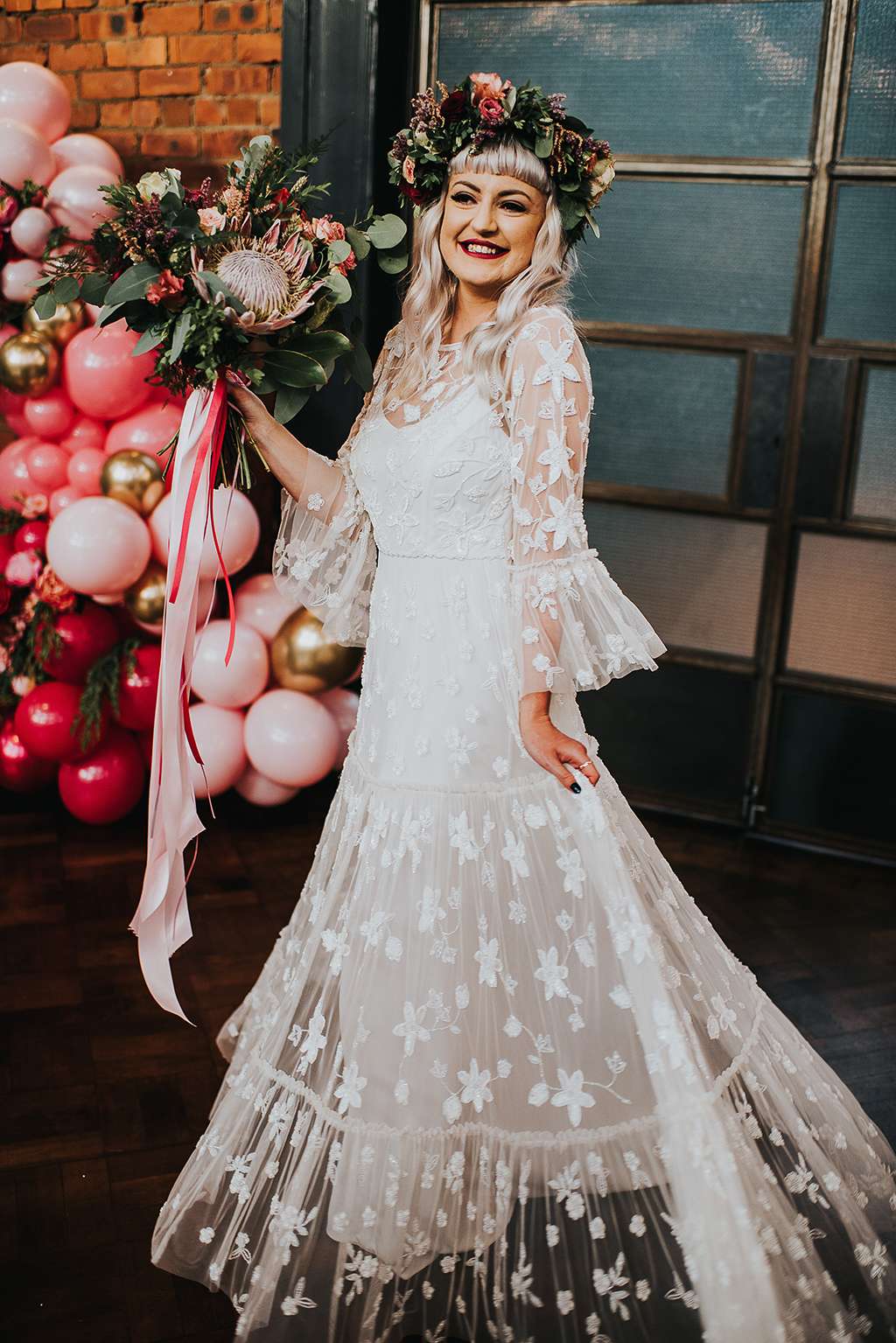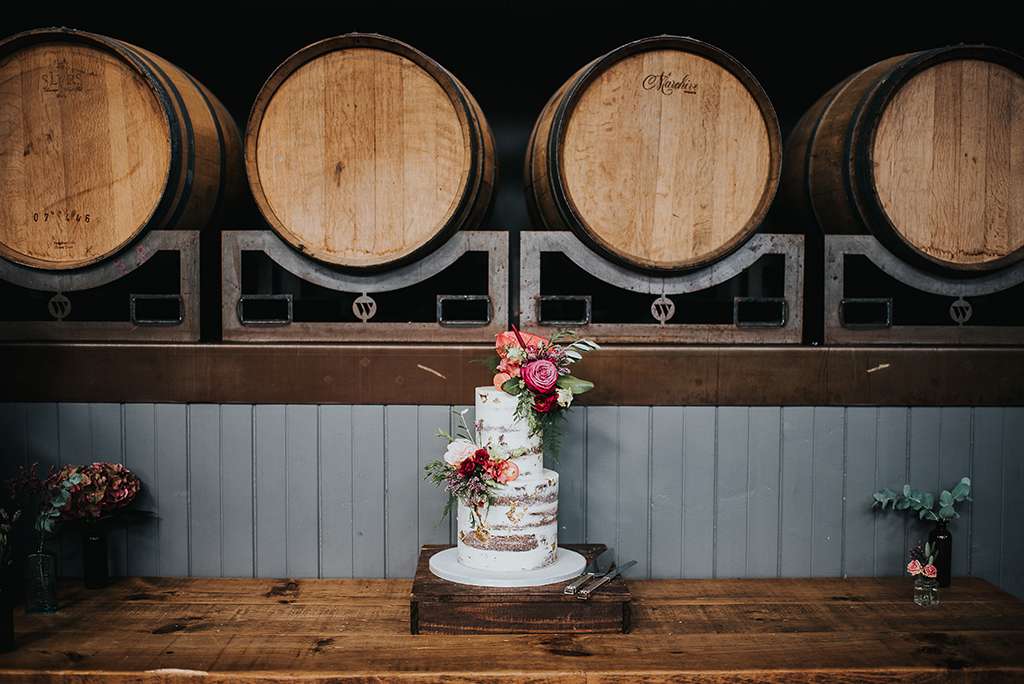 Their guests were also their priority throughout the planning; "We wanted them to relax, eat, drink, mosh and feel like an important part of our day!" Vicki made personalised, acrylic nameplates for everyone including a polaroid photo of each of them, and put together activity packs for their younger guests, even designing a bespoke colouring book for them.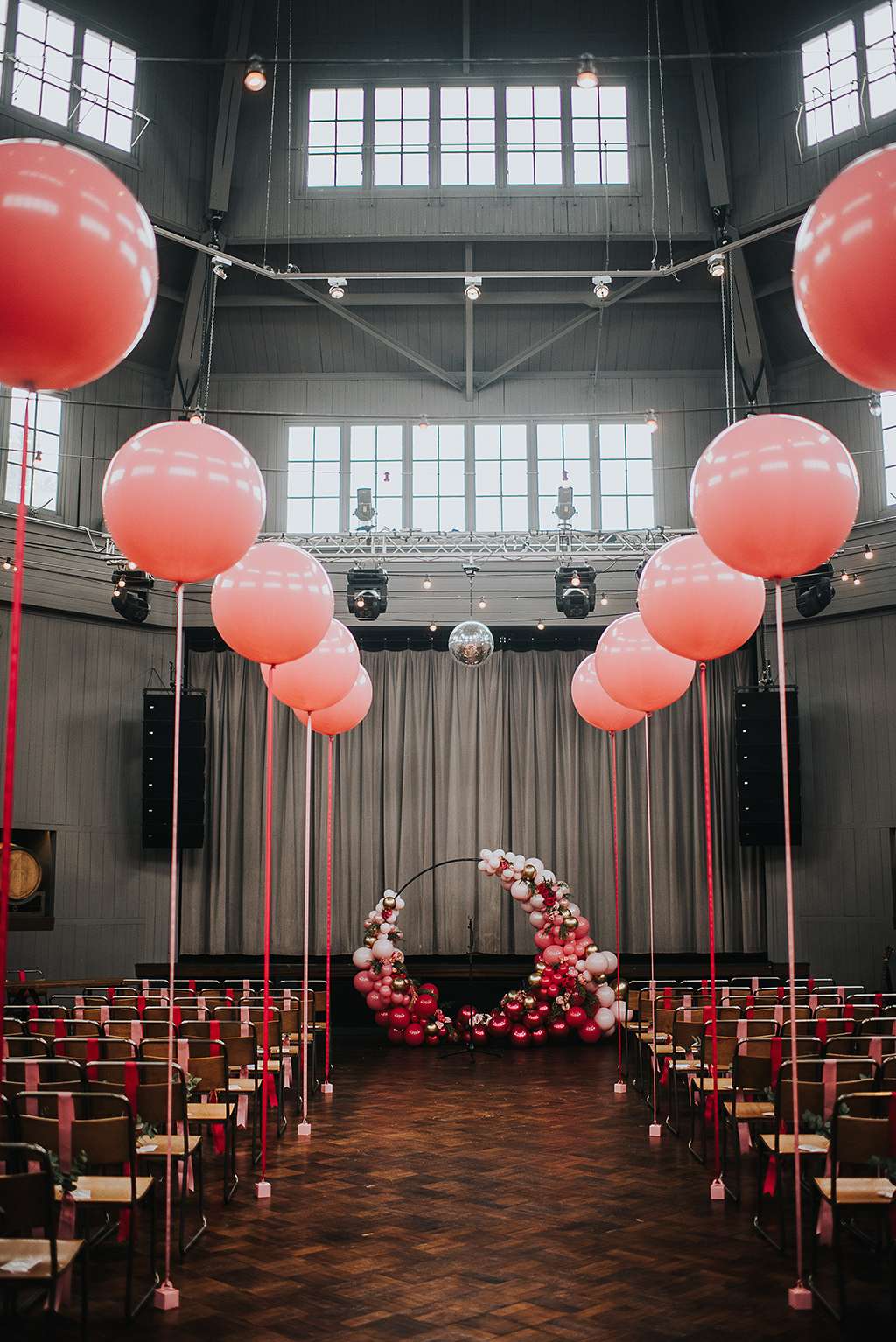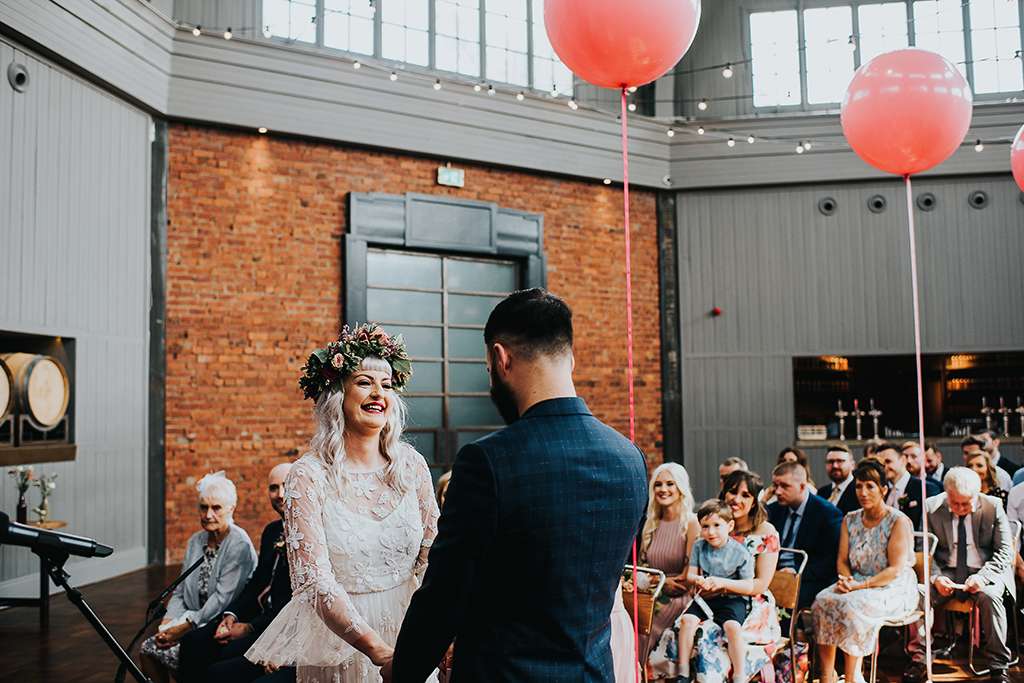 "Our ceremony was super cute, we held hands the whole time, apart from when Sam dropped my wedding ring on the floor before putting it on my finger! It made everyone laugh though. I walked down the aisle to John playing Hear You Me by Jimmy Eat World. My Dad cried the whole way walking me down the aisle, which I was not expecting as he usually manages to keep it together!"
They ended up finishing their night at a club in Newcastle after the reception; with Vicki still in her flower crown and dress! "I couldn't believe how many of our friends and family were still keen to party with us! Very messy end to an amazing day."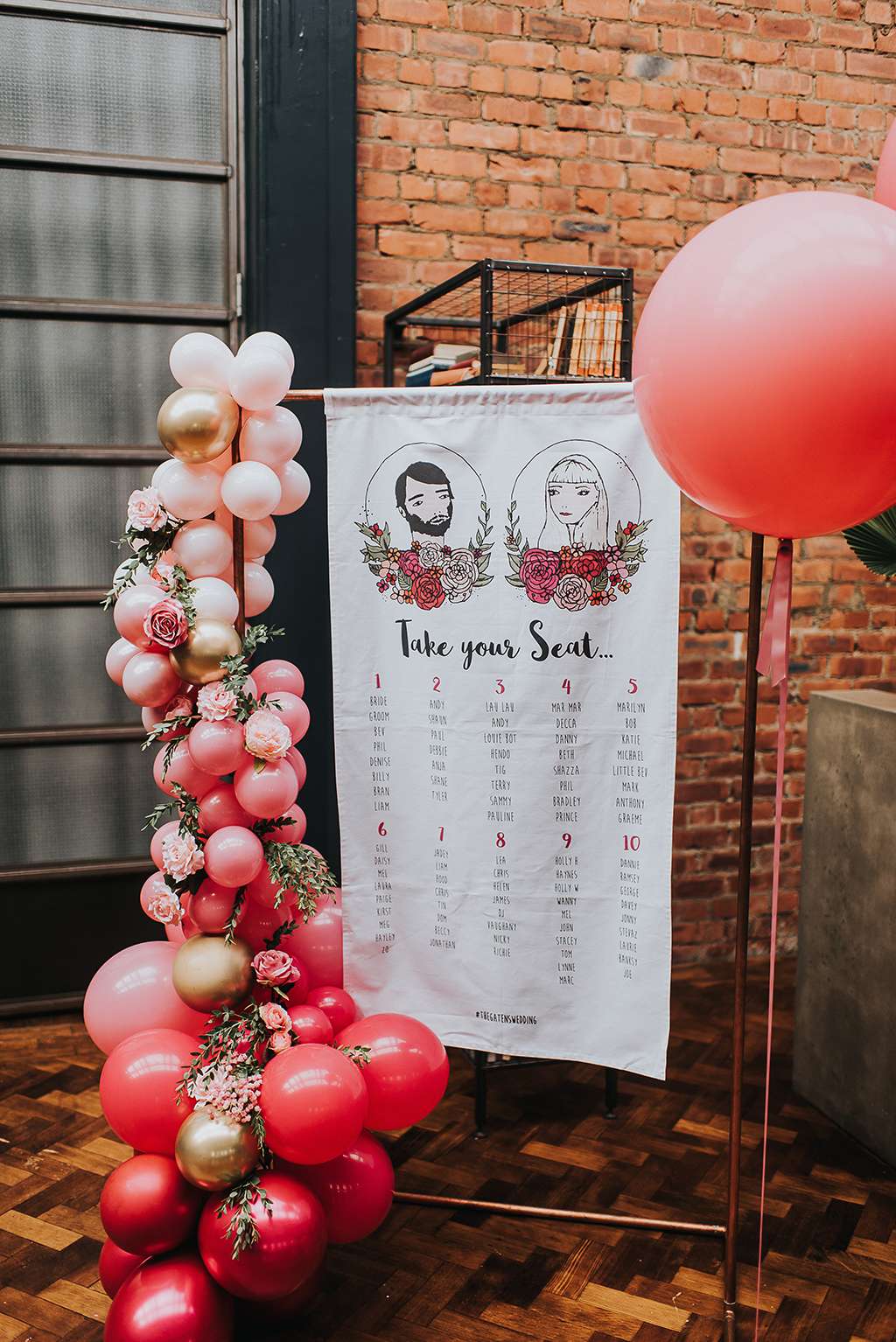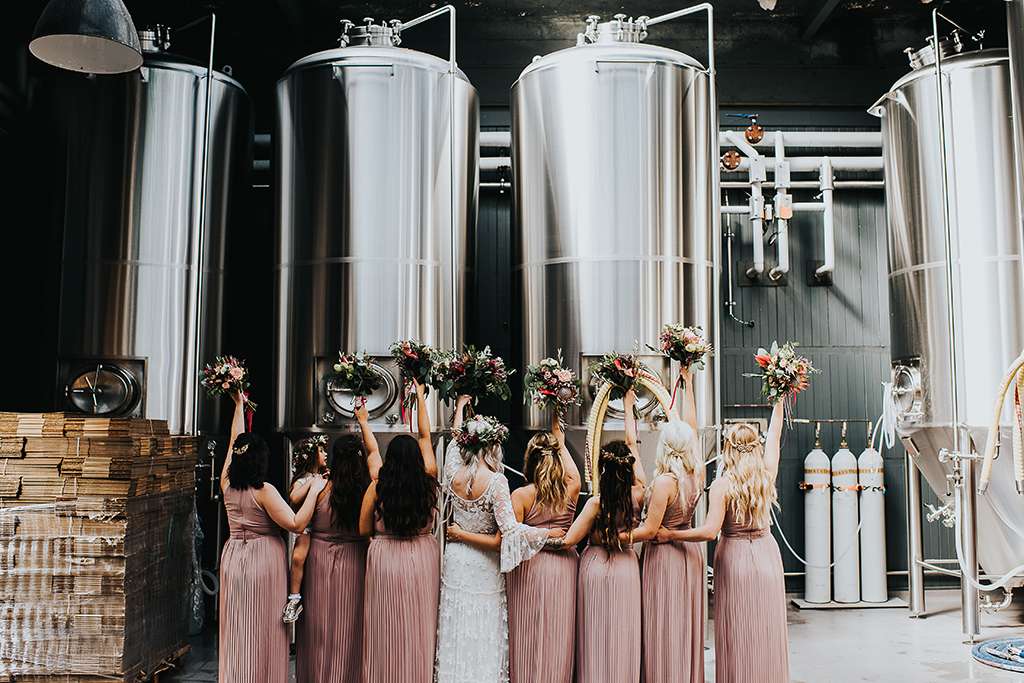 "My advice would be to not get too hung up on the details; if your guests don't know what you have planned, they won't miss it! They are all too busy having fun and mingling anyways. I don't think you need to overwhelm them with too many activities either. I tell everyone that if even if the walls around me fell down on my wedding day it wouldn't have bothered me one bit, I would still be there partying with a cocktail in hand amongst the rubble!"