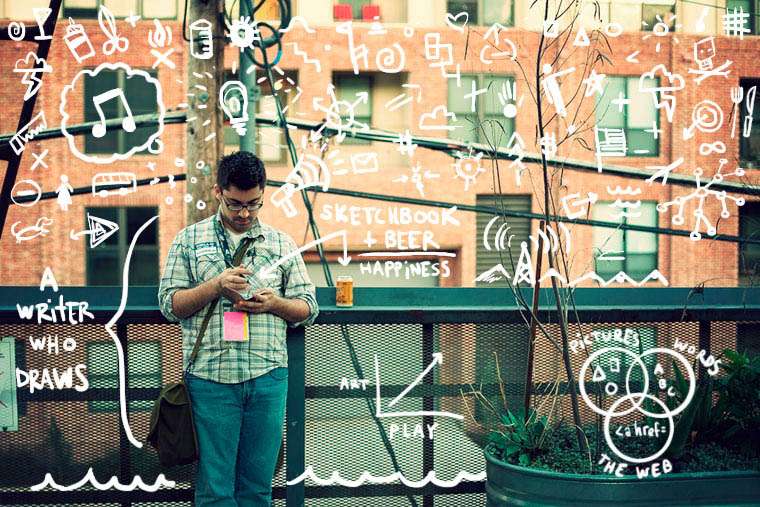 I was introduced to the work of Austin Kleon by a reader who emailed me a link to his latest book, Steal Like an Artist, after attending my School of Rock workshop. She thought I'd like it (thanks Emily!) and she was right. I bought it straight away and devoured the whole thing in one sitting.
Austin uses drawings and simple analogies to share his vision of what makes an artist… theft. Sounds controversial huh? Well it's not… it's awesome… and hugely enlightening. I'd enourage you all to go out and read it right now.
I wanted to know more so I decided to interview the man himself… enjoy!