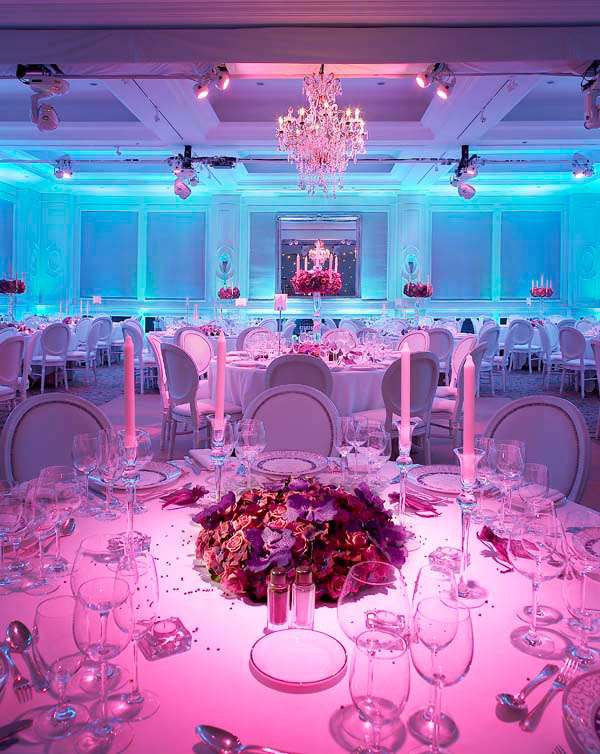 How can I possibly even begin to describe Mark Niemierko? Well, he's a high-end wedding planner based in London and a force to be reckoned with! But more than that he's one hell of a character, and one I'm honoured to call a friend. We met a few years ago when he invited me for drinks at The Charlotte Hotel (read: a fancy hotel that I couldn't afford to even step foot in) and I was super nervous. I wondered why the hell he wanted to meet me. After all, from the outside we appeared to be very different people and to have very different tastes and ideas about what made a great wedding. However let me tell you, I was wrong…it's not only nonconformists like me that get judged by the way they look!
Mark and I got on like a house of fire from the moment we met and I can, in all honestly, say he's rated high in my internal list of favourite people.
Despite his recognition and reputation, Mark is actually quite a private person. You won't find him spilling his guts on Twitter or wanting to tell people every idiosyncrasy of his life or his business. In actual fact, I haven't seen that many interviews or articles about him online that really peel back those designer suit layers and get right inside his head. Which is why, dear Green-Roomers, I'm utterly thrilled to be the one to share his secrets right here!
If you dont learn a thing or two about running your own sucessful business from Mr Niemierko then I dont know where you will. It doesnt matter what kind of weddings or which market you want to attract; Mark is a genius marketeer, and the perfect representation of his brand.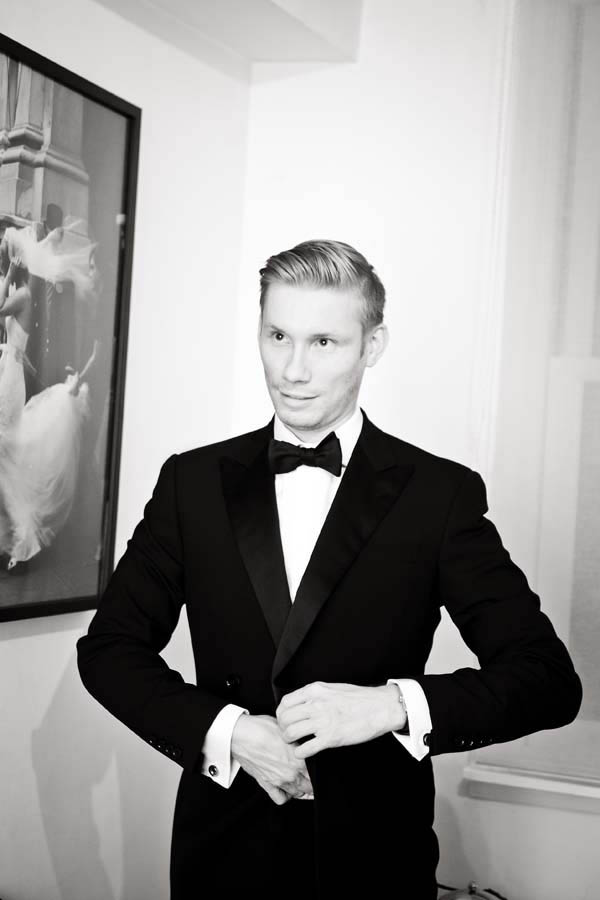 Photography Credit: Segerius Bruce Photography
So Mark, what's the 'Niemierko' story? How did you start your company and what's happened between then and now?
I started in weddings 7 years ago. Prior to that I worked in Film and TV Production as Head of Operations. However I also dabbled in PR and Events within Film. I really enjoyed the events side of my role and wanted to start my own events company. I was 23. I had a grand plan of an events company which would also have a small wedding planning arm to it. There weren't many planners in London – well not tasteful ones – 7 years ago, and most event companies wouldn't touch weddings due to the effort and time involved in them, they didn't see them as profit making. So I spotted a gap in the market and a niche that I could cater for. Bizarrely and pretty instantly, through having a nicely designed website and a bit of google advertising the enquiries started to come in!
You learn from the start. I did day management for some of my friends weddings to get an idea (which by the way is a service we don't offer any more), attended wedding fairs up and down the country (not just the high-end ones! I saw some shocking tacky things!) 6 months before launching I researched the market in great detail – was I going to do a few high-end events or lots of mass market weddings? My initial aim was to plan 15 weddings a year earning around £6k per wedding. It took me two years to realise that a) that wasn't enough to charge for my time and b) I couldn't really afford to live and grow my company on this fee.
So I then decided in 2008, around the start of the recession, to focus just on the top end. I put my fees up (our fee now starts at £25,000 + VAT and I cap the weddings that I plan and design to only 8 per year).  2007 was also the time I brought in a full time assistant. I now have 3 of them.
Your company is now a globally recognised brand within the wedding industry. How have you progressed from simply being 'yet another wedding planner' to being 'Mark Niemierko'?
I don't think Niemierko is quite where I'd like it to be just yet. It's still growing and always will… I certainly do believe in myself and my company however. It's not just any other wedding planning firm. We offer the best service, a seriously personal touch. More to the point what makes us so unique is the Niemierko couples. They are the best Brides and Grooms, no drama, totally chilled, excited and at the forefront what's most important to them is ensuring they celebrate their love and marriage. They leave the creation and detail of a memorable event to me.
I do believe you have to remember that working within the wedding industry, and especially for planners, that couples buy into you. I was 23 when I started planning – I used to wear t-shirt, jeans and converse all the time. I quickly changed my look to reflect the brand I wanted to be. I took to only wearing suits and ties straight away to look older – you have to dress the part. The suits and ties are totally me now, as well as a reflection of my company!
The honest truth to building up a good reputation and brand, aside from delivering great work, is being yourself. Everyone can spot a false personality straight away. Plus you mustn't have an ego. Remember you are working in the service industry – you are here to serve and the Brides and Grooms are the stars. I got to know everyone from small suppliers to the big names, and have always focused on keeping good relationships with all suppliers. I also focused on brand associations… so associating my new young company with established luxury brands like Claridge's and Van Cleef and Arpels early on gave me respect within my industry.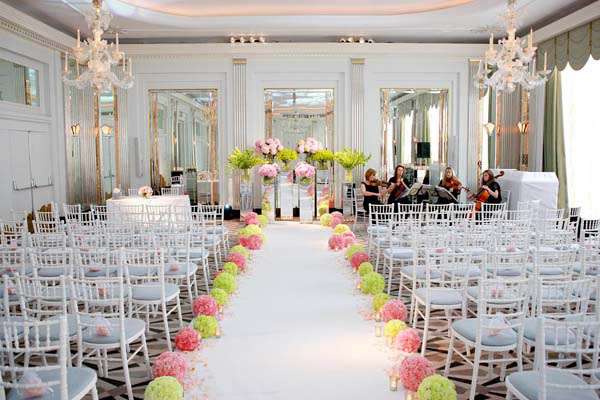 Photography Credit: Xander Casey Photography
You get a lot of press coverage in wedding magazines and on wedding blogs, both here and in The States. How did you do this, and have you got any advice for others wanting to do the same?
Simply introduce yourself to everyone but don't spam or nag anyone. When I launched I brought every Bridal magazine. I looked at the masthead of every story to see who wrote the features I could be credited in. I worked out who was the best editor to approach (don't always assume the Editor in Chief is the best person – they get inundated – so you could end up under a lot of other paper!) I wrote a launch press release, gave myself a different spin on what was unique about me. I focused on the fact that we offered a styling and fashion service – i.e helping the Bride find her perfect dress. Once I'd hand delivered the press releases I then followed up with a call or email.
It just grew from there. Then after a year or so I offered to take editors out.  I created a buzz within the industry about me and my company by getting to know EVERYONE from dress designers, hotel managers, cake makers and stationers.
Wedding blogs have only be something we've focused on as a company in the last 2 years or so. Social media has taken off big time and our facebook page is bonkers in the traffic it gets. I feel the internet is crucial in that a potential client may hear about you through a friend or relative – but you can guarantee before they meet you they are going to google you! So its key to ensure you have a good web presence.
I approached some key bloggers in 2010 individually for teas, drinks, breakfasts etc.  Just to introduce myself and build up a relationship. I didn't have a hard sell to push at the time or an alterior motive. After those meetings, and ever since, I don't think I've ever done a hard sell to a blogger to featuring my work. I've always just offered ideas etc. I don't think you should dictate to others what should be on their blog/website or in their magazine.  You can always make a suggestion though. Also don't be offended if a press idea is rejected or passed by an editor or blogger. Kat has said no to me a couple of times… and I'm not bitter – honest! She knows what will and will not work on her blog and it's important to understand and respect that.
Now more than ever, standing out and having something unique or different to offer is really important in this industry. How you do feel you've done this and do you have any advice for people who want to do the same?
Yes you have to be different. But the best way to be different is to simply be yourself. Like I said earlier, don't try to be something you're not. If you're being fake and false you'll soon get caught out. Personality and charm are crucial. Look at my dear friend Rob Van Helden. He's been doing this for 25 years now. Every floral appointment with every Bride he overseas. Not one couple have left his studio not wowed by his work or charmed by him. For sure Rob's floral mastery is what gets him lots of work, but it's his charm and who he is that gets him that repeat business. If I still have half his enthusiasm when I've been planning for 25 years – I'll be happy.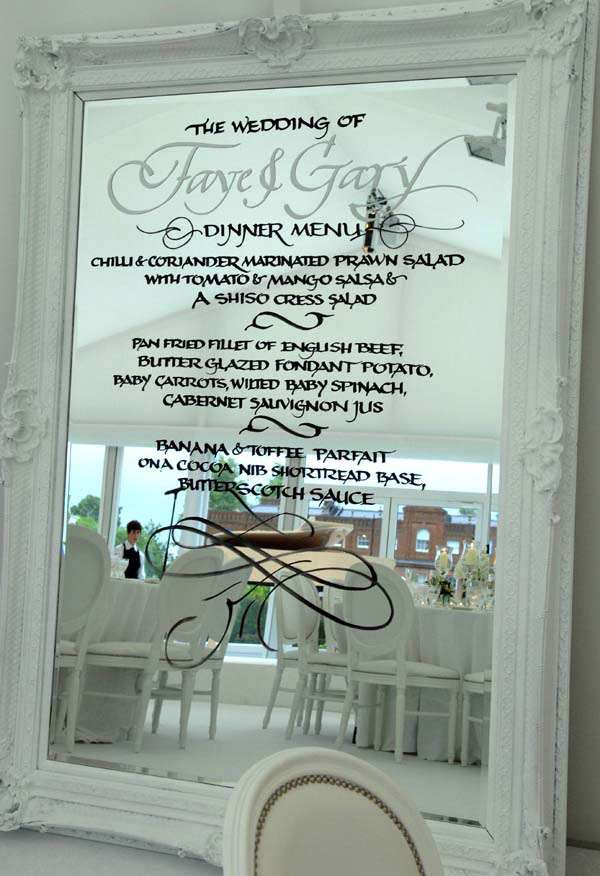 What about the dreaded copycat? Have you ever been victim of it?
Yes. Only this month I went to an industry event which was like the high-street version of my event a year earlier (which was of course the couture version!) The best way I deal with it is to chat to my assistant. "Mark deal with it you are always going to be copied. Be flattered" she says, and she's right.  You have to laugh it off… and go create something new… to be copied a year down the line!
I get a real kick by coming up with new ideas or styles… and also forcing my suppliers to try something new which they can then potentially add as another part to their business. A prime example of this is calligrapher Paul Antonio. I approached him 2 years ago to attend one of my wedding days and write the menu on large ornate mirrors – I gave him a time frame to do this in (prior to guests arriving) but he wasn't sure. It took a couple more, begging, phone calls and a nice fee offer to get him to agree to do it. What happened? He did two mirrors and it looked great. Beyond great.
Now every event I see people are hiring Paul to write on mirrors, windows and all sorts. I think it's fab. It's a great concept and I'm pleased Paul has got tons of extra business out of it. I could get annoyed that people had copied 'my' idea, but then Paul's business wouldn't be going from strength to strength like it is.
The Academy quite simply is amazing. The first one back in May 2011 even surpassed my expectations, and I'd planned the whole thing. The concept was years in the making after my office just got inundated with CVs and job applications. I thought – wow there's a lot of aspiring wedding planners out there…but with no clue.
Also, as I mentioned, it took me 2 years to realise I wasn't charging the right fee, and I see planners – who say they are established – not charging or running their companies as a business. I'm very offended by some people who think being a wedding planner can be a hobby. Yeah right. If only.
So the academy is all about being honest with the students, making them realise the hard work and effort that goes into the job. But of course like all things Niemierko it has the odd bit of glamour. Firstly we are based at The Dorchester. Champagne does flow a bit, and you certainly put on weight with the amount of fine food the hotel chef provides us with!
It differs to anything else out there – as its not just me. Rob Van Helden is involved, taking the students to the Covent Garden Flower market as well as giving his opinion and feedback on 25 years in the events industry. We also have guest dress designers who come to speak, Stewart Parvin and Bruce Oldfield to name two. A bridal magazine editor also attends to speak about wedding magazine and Kat is there to talk about blogging and social media!  I'm not just giving them a list of contacts – I'm actually bringing them in, for the students to meet face to face. Plus the academy is intimate – only 10 students per 5 day master-class. The next Academy after January's (it's actually on this week!) is in November. We will only be doing 2 a year, to keep the exclusivity of the club of Graduates!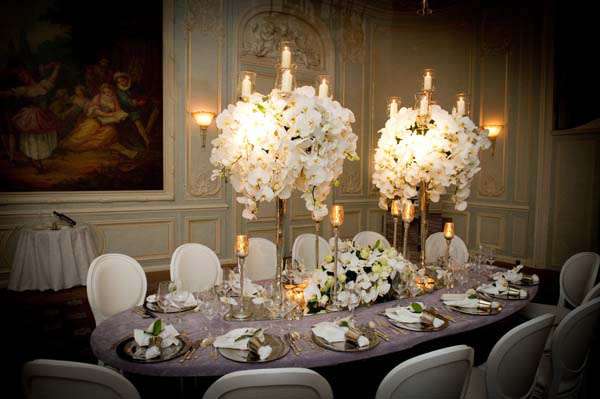 Photography Credit: Keith Appleby Photography
What's the best piece of business advice you've ever been given?
You can't please everyone.
Do you have any advice for aspiring wedding planners or business people in general?
Be honest with yourself. Does your idea/business have legs to make money. You need to love the project and idea but don't fool yourself. Yes we need to love what we do, but if you're not making enough money to at least live off, it's not a full time business.
Many times I've been asked by wannabe wedding planners/photographers etc how they can get into 'high end weddings'…Which I find a crazy question. Surely it's about establishing yourself and your business first, you can't just jump straight into a market like that can you?
Well you have to look the part and understand, and live, the high-end market – as in how these people work and operate. The client wants to know the person they are hiring knows high-end taste and style, one that reflects their own. You also have to offer a bespoke service – forget about one-size-fits-all packages!
Can you tell us about the first ever wedding you planned and how it differed from the ones you're planning now?
I day-managed a friend's wedding. There were 300 people and I got paid in expenses. And whilst I didn't plan it from the outset, it was a lovely wedding and the couple were very happy. However I sometimes think – God if that couple came to me now with all my knowledge, think how I'd improve their wedding! But I guess I'll always think like that – even with my most recent wedding – come a year down the line I'll be working on new ideas, trends and themes etc… and think "oh I wish I did this at X wedding a while ago." It's a good thing though because as a business you should never stop growing and evolving.
…Plus I get bored. I never like to repeat anything. Even if a Bride asks me to recreate an element from a past wedding I've planned – I'll reply "sure but lets add your personality to it".  I'm a Gemini – so immensely shallow and hyper – I like to do new things all the time.
And finally, what's next for Mark Niemierko?
Lots of seriously fabulous weddings in 2012. I went through my client list for this year just the other day and it's such an interesting group of people, from the couples to parents. It's the people that make this job, they are the most important thing.