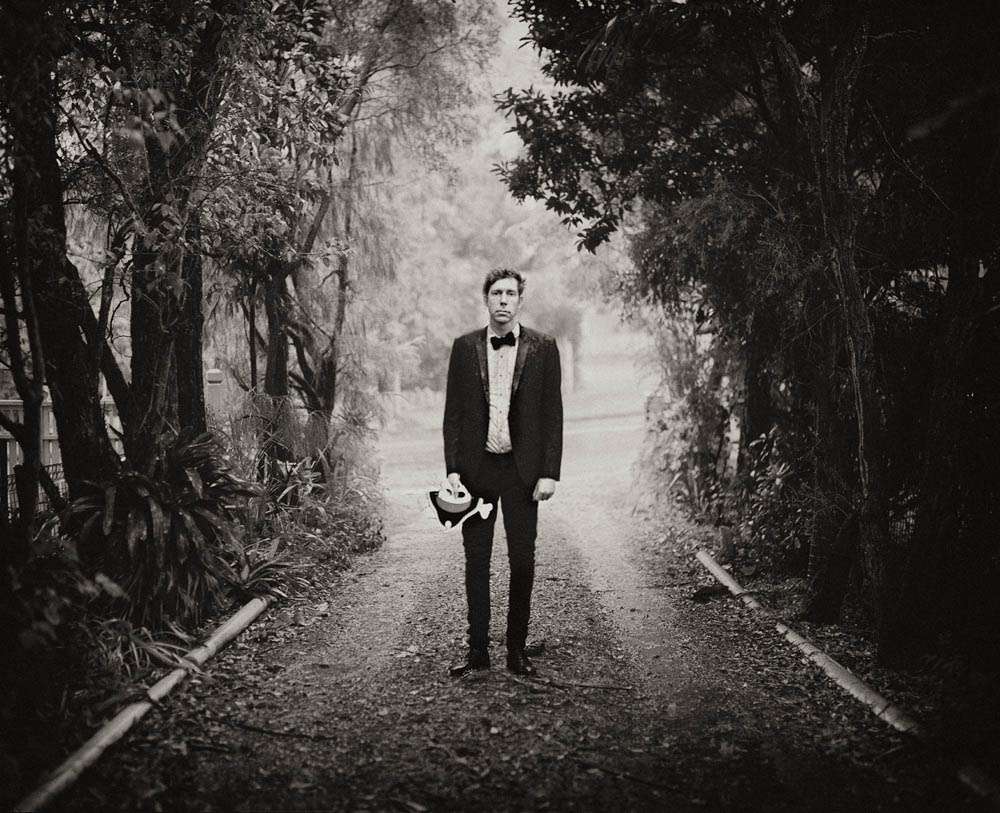 The man himself
Jonas Peterson is a wedding photographer, originally from Sweden but now living in Brisbane Australia. I first became aware of his work back in 2009 when he exploded onto the wedding scene with a photographic style so daringly different and beautiful that people couldn't help but stop and take notice.
Since then I've been lucky enough to feature his work on the pages of my blog again and again. However today I'm going one step further, peeling back the layers, peering behind that lens and talking to the man himself.
Hey Jonas, can you give us a little introduction to yourself – who you are, what you do, how you got into wedding photography and where you are in your career now?
I'm a wedding photographer based in Australia shooting a mix of international destination weddings and weddings around Australia. I left a long and successful career as a writer in advertising in late 2008 to shoot weddings, two years later I was named one of the top ten wedding photographers in the world by American Photo, the largest photography magazine in the world. It's been a crazy journey in every way and I'm shaking my head on a daily basis. My life is amazing. Today I shoot about 50% of my work around the world, the rest all around Australia. Only 15% of my weddings are shot locally. I also teach workshops, the latest one was in Cape Town two weeks ago.
You used Flickr to share your images and talk to other wedding photographers (through the forum SWPB) a lot during the early part of your career. Do you feel this helped progress your career in any way and would you recommend people join forums/share their work in a similar fashion?
I still do. It's a great way to connect with other photographers. Today's world is so connected, we make virtual friends all the time and I've "used" that to my advantage. If we live in a world where word of mouth is everything, I need people to talk about me and my work. Common sense.
You must get a lot of emails from aspiring photographers wanting your help or advice. How do you deal with this and do you have time to respond?
Good question. I do get a lot of emails from other photographers and unfortunately I don't have time to answer them all. These days I direct them to a site I have set up where I have answered over 3000 questions about my photography. You'll find it here.
You hardly ever share photos of yourself (even your profile pictures you always have your head cut off!) Was this a conscious decision?
Yes and no. It started when I started writing a blog in 2004. I've used that image since the day I started blogging. I was writing anonymously and I found that people connected with what I had to say. We judge people as soon as we meet them and I realised that I wanted to connect with people BEFORE we met face to face. I don't look like the Elephant Man or anything, it was just something I noticed.
There are plenty of photos of me around, but I want people to connect with my work and my philosophy before they connect with me. So I've kept it up. Saying that, I understand it IS important for people to create a personal connection with me as a person, so I keep that in mind.
Looking at your early wedding work and comparing it to how you shoot now, I can really see the progression and how your style has evolved over time. Was the progression and your style overall a conscious decision, a natural progression or a combination of the two? Do you have any tips for people wanting to find their own style?
My style is constantly evolving, but at the same time my voice has been similar since day one. I was Jonas Peterson 35 years before I started shooting weddings. I've been a professional photographer for 3 years.
You will never find your style. Style will find you.
Being so well known in the wedding world you obviously must get a lot of enquiries. However I would imagine that not every person or every type of wedding would be the right fit for you. How do you make sure you only shoot the right kind of clients for you and your brand?
All I can do is communicate who I am and what I stand for in the best way I can, the rest is out of my control. I have had very few clients who I've clashed with. I still work on a first come, first served basis.
The way I "control" things is by choosing which of my wedding I blog. I am very selective there and through that I will attract more clients who likes what I like. I couldn't care less about how lavish or extravagant a wedding is, I want people who love each other and want to invite me in to share their journey. It doesn't matter who they are or where they're getting married. All I care about is connection.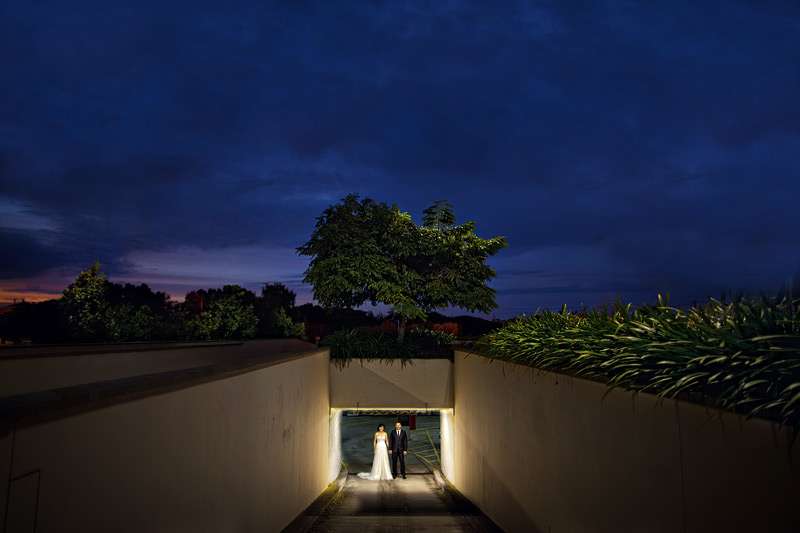 Right from the outset your work was featured on wedding blogs (I think actually I was the first to share a wedding of yours!) Do you feel wedding blogs have helped your career and do you have any advice for anyone wanting to get featured on blogs or in magazines?
Blogs have been instrumental since day one for me. I don't do any other marketing than sending my work to blogs and magazines. I'd recommend photographers to do two things. Connect with the blogger somehow. They receive sooo many submissions every day. If you can somehow connect with them outside of sending them work, you WILL benefit from that connection. The second piece of advice is to do your homework. Look at the type of weddings they blog, the type of images they like etc. I know instantly if my weddings are a good fit for a specific blog or not. It's not rocket science.
Your blog is exceptionally popular receiving 250,000 hits a month. It appears that you've used your blog, not only to showcase your work but to build a real community of other wedding photographers around it. Do you feel this has helped your business and how have you done this?
Yes, my blog helps business immensely. Like I mentioned above, word of mouth is king and the more people I get talking about me and my work, the better. As good as my blog has been to me, I'm planning on taking it a step further. I'm going to blog more, share different things and make it stand out way more than it does today.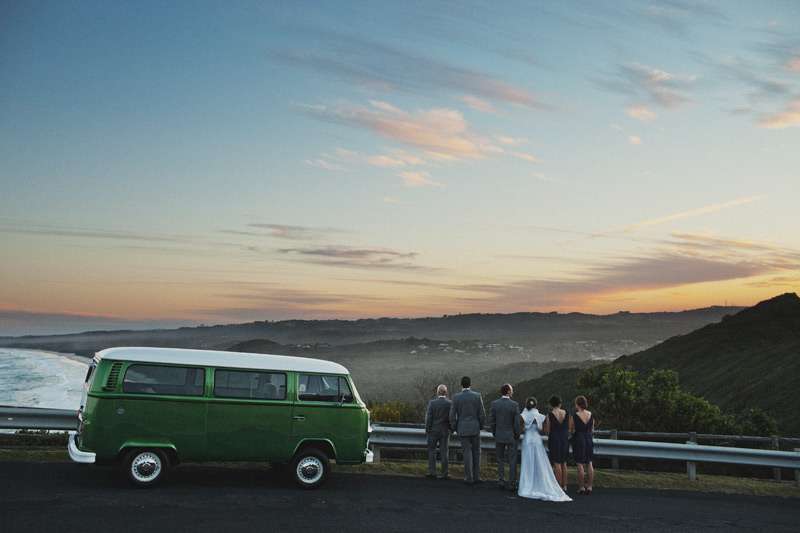 You shoot weddings all over the world. Were destination weddings something you purposefully marketed yourself towards and is this hard when you have a young family?
Yes and yes. I do love to travel and I've been lucky to shoot pretty much everywhere in the world the last three years. I do blog a lot of my international work, but not all of it. It is hard when you have a young family though. I try and take them with me on some of my trips, but often I go alone. It's taxing and something I constantly struggle with.
Have you faced any obstacles or challenges in your career so far and if so how have you overcome them?
There are challenges every day, but I firmly believe that we as people set up the obstacles ourselves. I don't focus on the problems, I focus on how to get around them.
What inspires you?
People who follow their heart.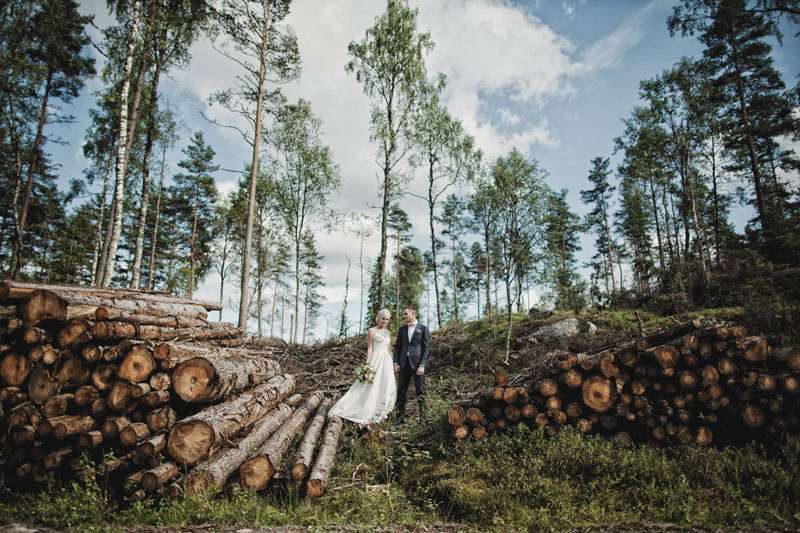 Who are your favourite wedding photographers and why?
I try not to look at wedding photographers for inspiration to be honest. My favourite wedding photographers are my friends.
Why weddings?
After a long career in advertising I wanted to work with real people again. My goal was never to be successful, my goal was – and is – to make people happy. Wedding photography seemed to be the perfect arena for that.
What have been the highlights of your career so far?
Connecting with clients all around the world. I'm getting married myself this summer and I've invited quite a few of the couples I've made friends with over the years. My whole life is a high, I get to travel and make people happy on a daily basis.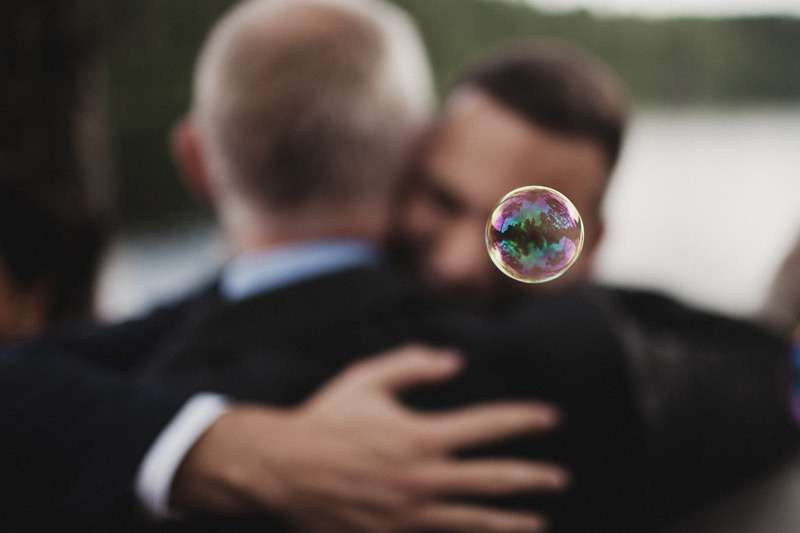 If you could go back and give yourself some advice before you started shooting weddings what would it be?
To be perfectly honest, my career so far has been the perfect storm, I wouldn't change a thing. I'd tell myself to trust my instinct and follow my heart. Make a choice and find a way to make it work.
Becoming so acclaimed so quickly must bring its fair share of negative feedback. How do you deal with this?
I don't deal with it at all. I actually don't get a lot of negative feedback, but I'm sure there are plenty of people who don't like me. I don't really worry about them to be honest,  I focus on being who I am, the rest is out of my control.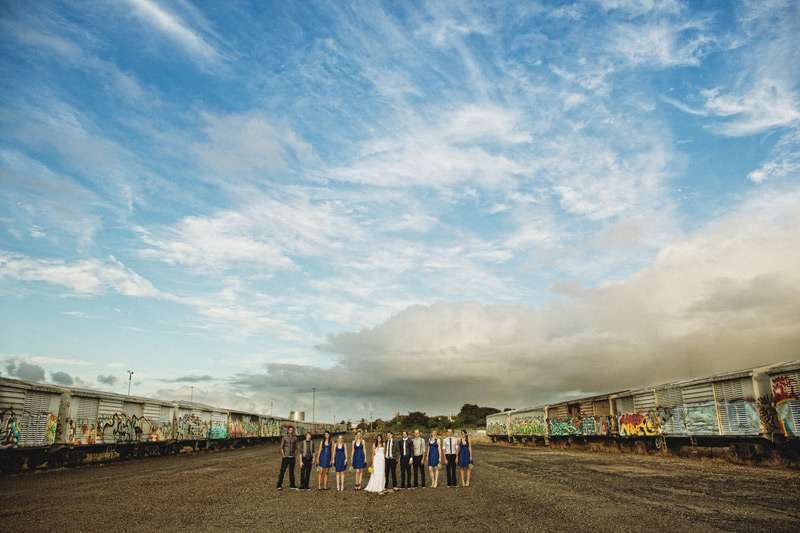 And finally, what's next for Jonas Peterson?
I'm shooting a wedding on Saturday, that's as far as I plan. I want to do what I do and do it better every time. I also want to share my journey and how I look at wedding photography with other photographers through workshops and public speaking. I want to inspire in any way I can. We're talking about how to live life, not how to make clients upgrade their album.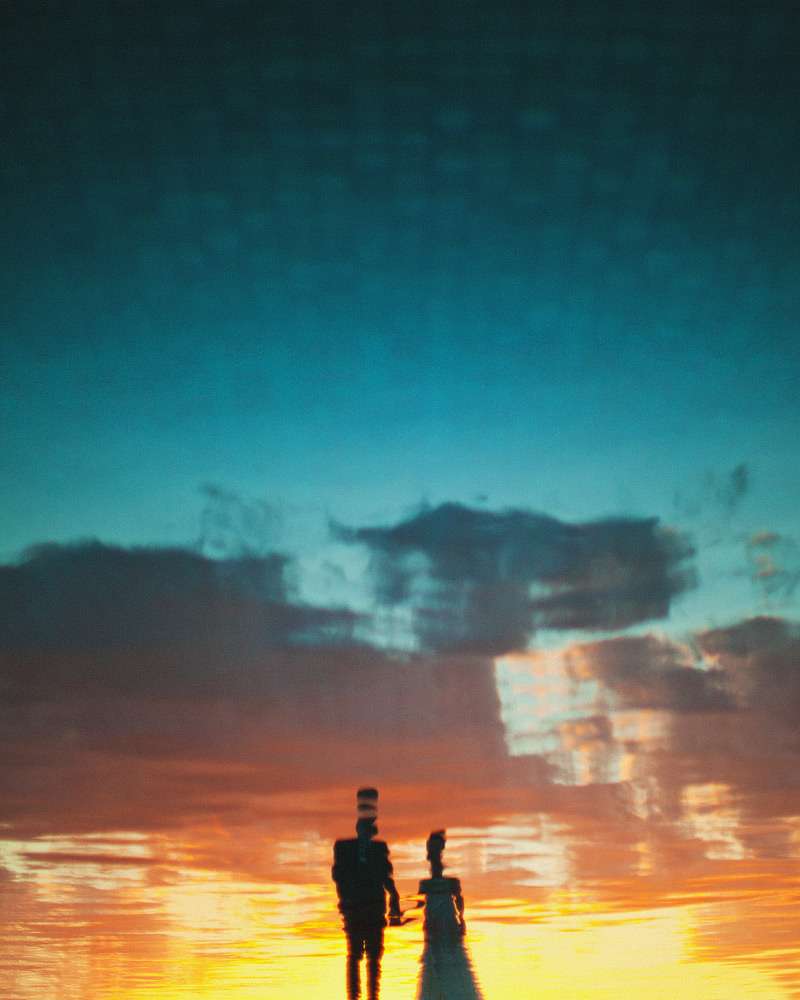 Thank you Jonas for taking the time to speak to us today. You can see all of Jonas' weddings that I've blogged on Rock n Roll Bride here and read more about him and see more of his amazing work on his own blog.
All Photography Credit: Jonas Peterson